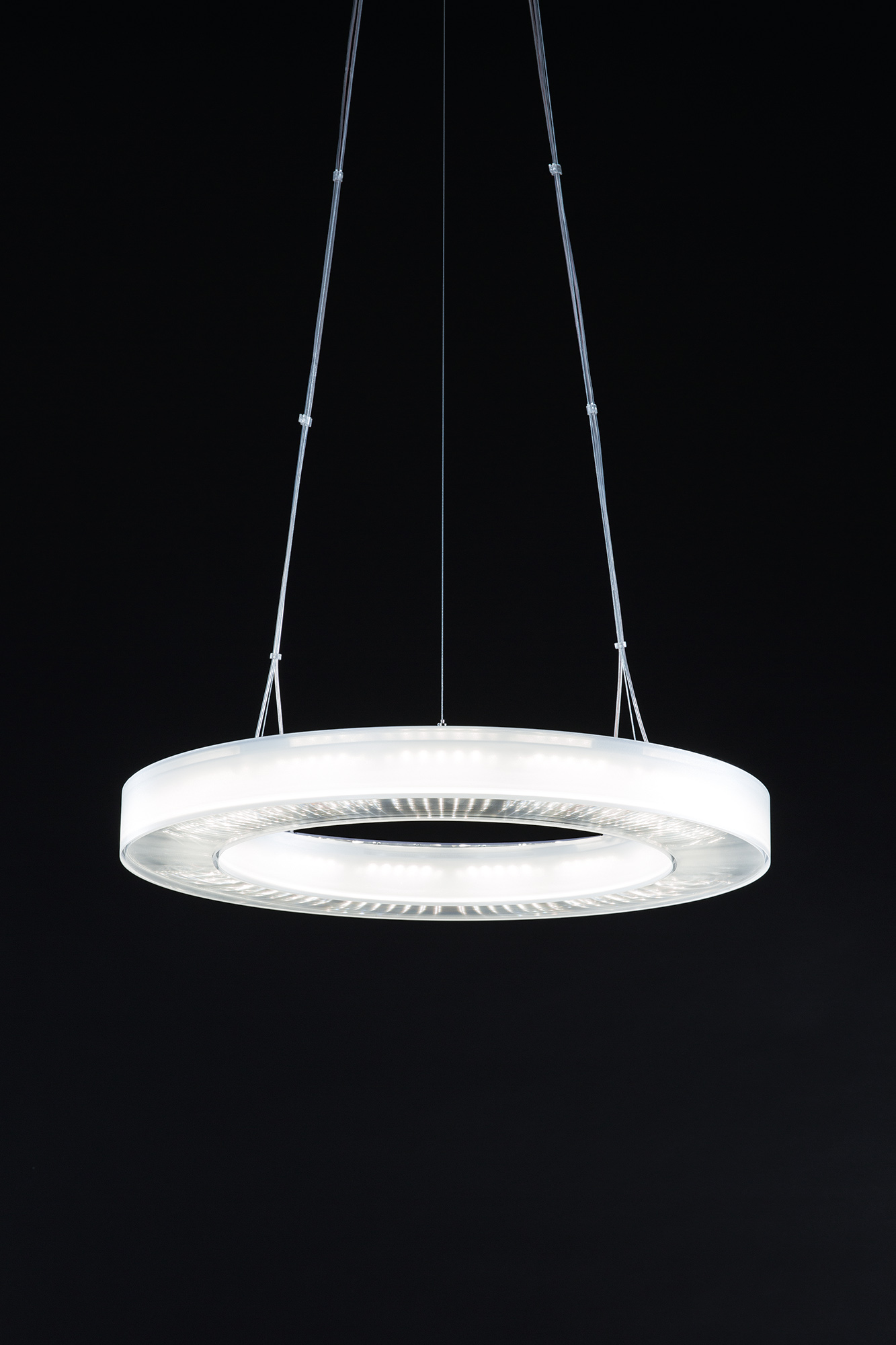 Taking centre stage at Spectral Lighting's Surface Design Show stand this year was the stunning Iris L, a larger variation on the popular IRIS LED luminaire. This year was the company's fourth year at the show.
Visitors to Spectral's stand at the Surface Design Show were able to see the Iris L demonstrate a flicker free, smooth transition from warm white to cool daylight white, showing the potential of truly tunable white light. This potential became reality recently when Spectral's IRIS luminaire was used in the award winning project at Rogers Stirk Harbour + Partners office in London, utilising the tunable white capabilities of the IRIS to add a level of physical and psychological comfort to a space where the team often work long hours.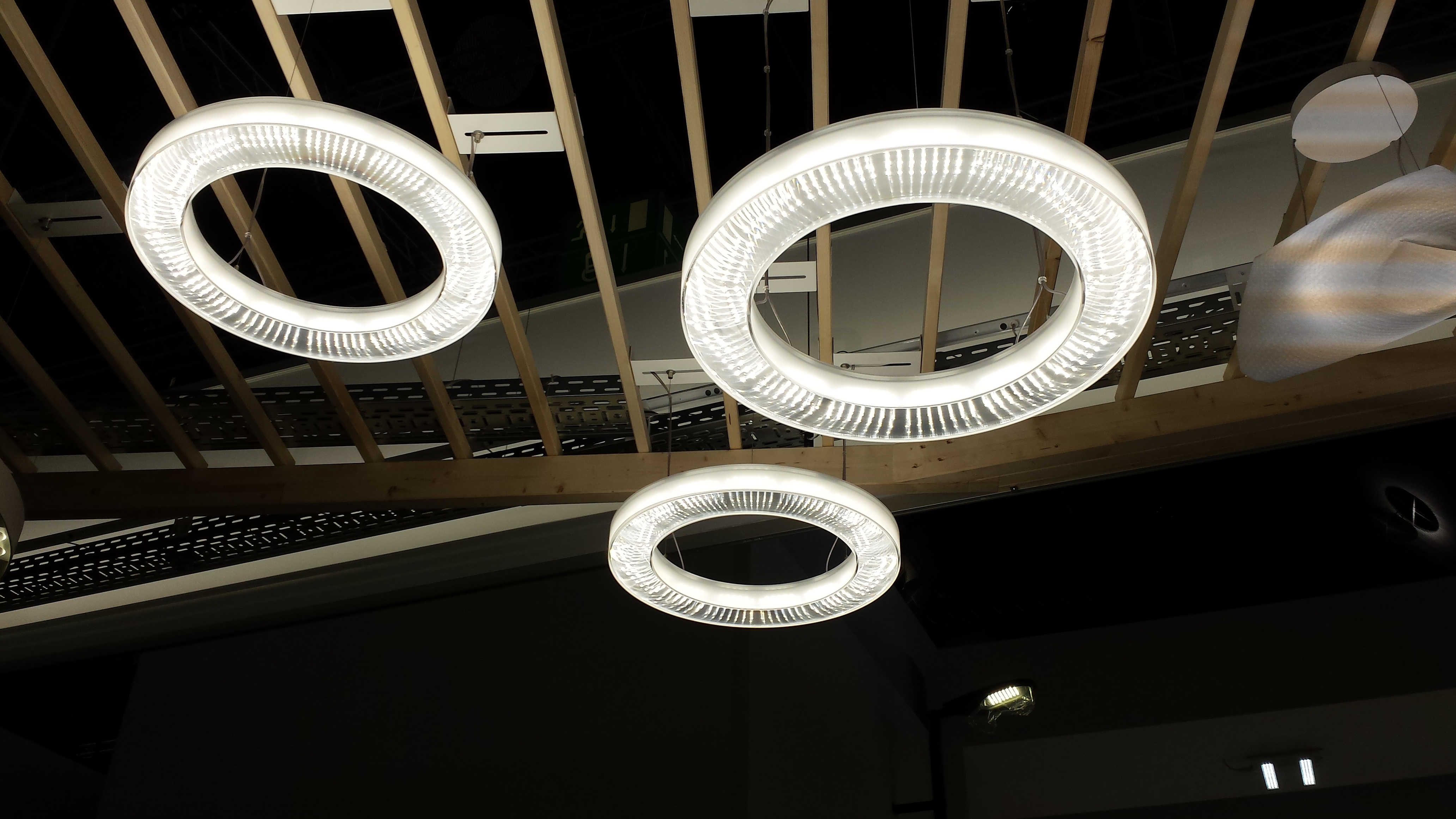 IRIS has a striking and memorable design and is made with dual-sided LED Boards, bringing the benefits of highly efficient LED lighting to its visually stunning aesthetic. The unobtrusive circular construction draws the eye through, enhancing exposed ceilings and the geometry of any backdrop.
Iris can be specified in wall mounted, recessed ceiling mounted or ceiling surface mounted versions. This flexibility ensures that the light can be fitted to suit a multitude of applications, and its wide choice of coloured foils also allow for complete customisation to complement any interior design.
All versions feature a unique hollow centre, which is possible by means of a bespoke in-house manufactured circular circuit board. As this can be replaced, it ensures the fitting is maintainable for the life of the LED.
Jon Estell, UK Head of Design at Spectral Lighting commented: "A key feature of the iconic IRIS design is its transparency. This gives an inherent lightness to the fitting in any space and avoids the dark ceiling effect of direct only light. A further strength of IRIS LED is its flexibility. It is equally at home in the boardroom or in the office, and with a variety of colours to choose from as well as several mounting options, it can be tailored to suit individual needs and preferences."
01279 450882 | enquiries@spectral-lighting.co.uk