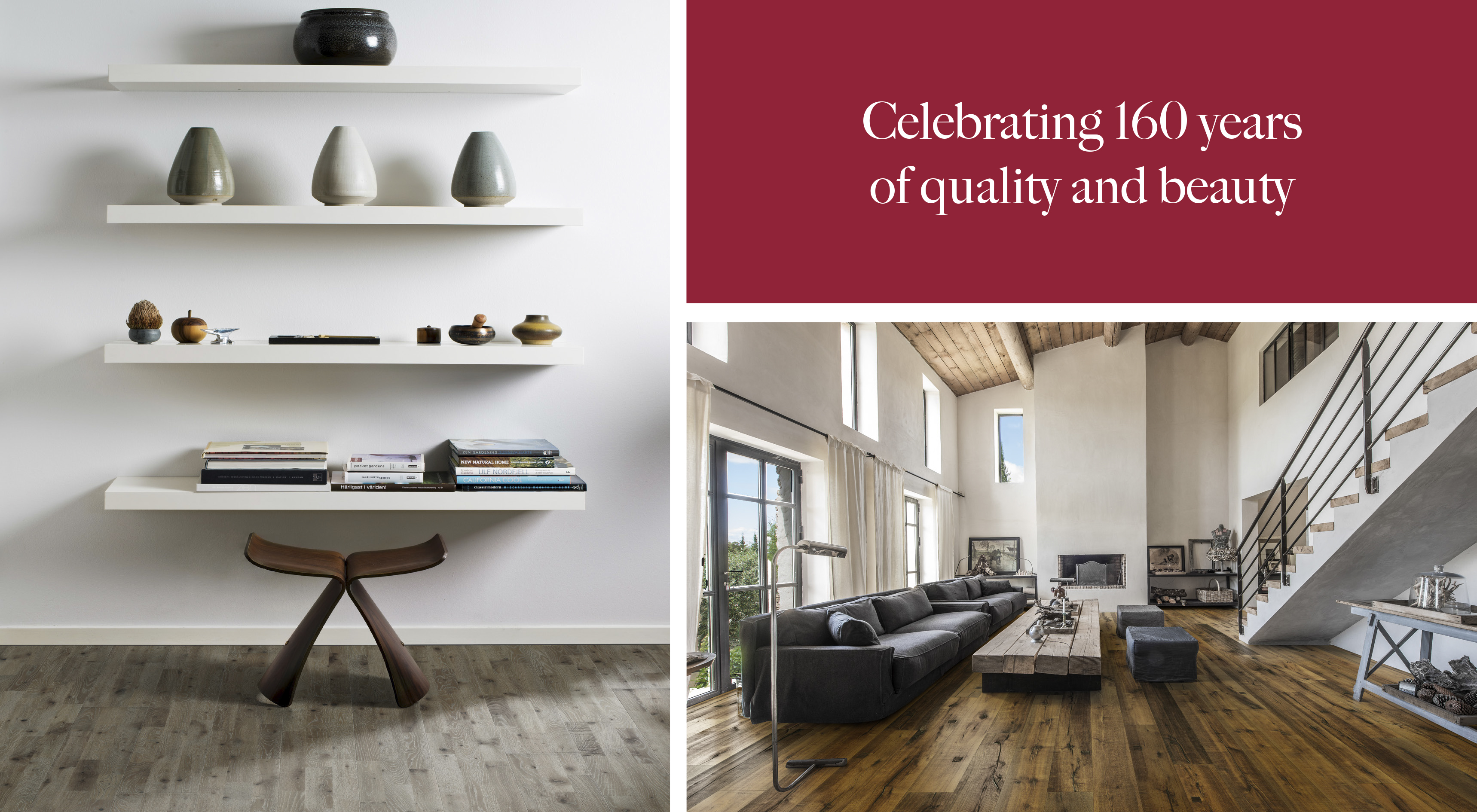 Kährs will be celebrating its 160th anniversary during CDW 2017, with the launch of its new Götaland wood floor collection. Joining the event for the first time this year, Kährs will be opening its doors to its new Design Studio situated at 5 Albemarle Way, just off Clerkenwell Road. Visitors will receive a warm welcome to the gallery-style showroom, where they can view the new designs, meet Kährs' interior design team and enjoy refreshments on the terrace, overlooking The Priory Church of the Order of St John.
Throughout CDW, Kährs' Götaland designs will be showcased 'on easel'. The five new designs each combine lively oak with a dynamic 'vintage' finish. Kährs will also showcase its signature collections – patterned Scandi-style Chevron and metallic-infused Shine – along with designs from the rugged Da Capo Collection.
Two resident companies – Casala office furniture and magnetic wallpaper specialist, MagScapes will also be displaying new designs at 5 Albemarle Way – in addition to Kährs' brand partners, Earthborn and Nu-Heat, who will be showcasing décor styles and heating technology.
Meet Kährs during Clerkenwell Design Week 2017 (23-25 May) at the Design Studio, 5 Albemarle Way, Clerkenwell EC1V 4JB.
023 9245 3045 | sales@kahrs.com | kahrs.com