Birmingham based manufacturer Armac Martin will be showcasing its range of luxury solid brass cabinet hardware fittings at Decorex for the first time. All hardware is designed, manufactured and hand finished in-house from a purpose-built Birmingham factory.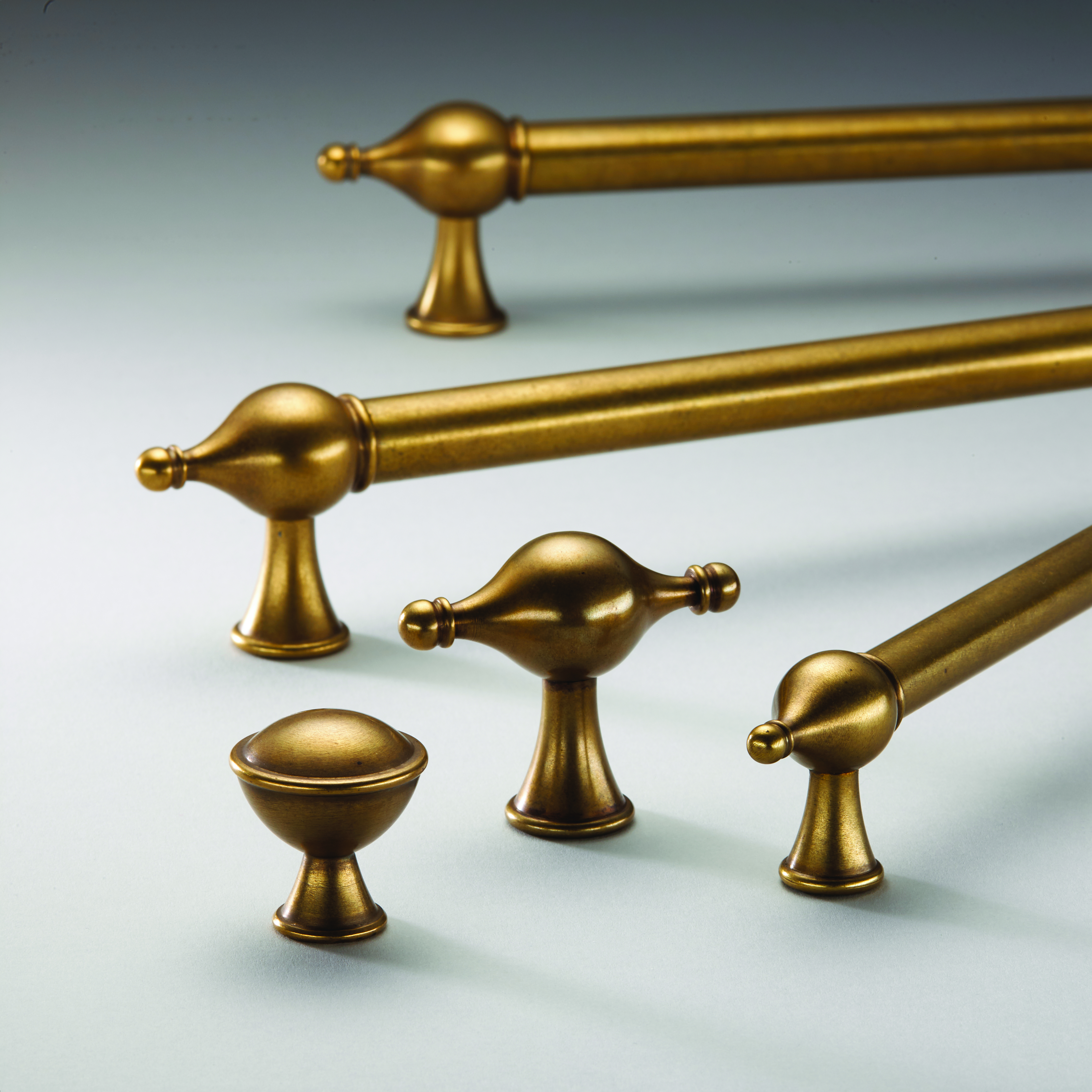 Armac Martin prides itself on ensuring that a mixture of its heritage that dates back to 1929 is maintained, whilst incorporating modern technology and production methods to ensure that the hardware produced is to the highest of standards and reflecting modern day trends. After five years of continual growth, the business has recently invested in a 9,000 square foot extension to its existing site to further increase capacity to cope with further planned expansion.
On display at Decorex will be the new collections, which are due for launch in January 2018, along with some welcomed additions to existing and established collections. Many of the designs have a very distinct and familiar Armac Martin look and feel to them. Expect to see soft warm finishes on display, with a mixture of brass and bronze finishes making an elegant, timeless statement.
Armac Martin strives to ensure that the level of quality and luxury is unrivalled. Translating meticulous and thoughtful designs into exquisite, statement-making, cabinet hardware. Every piece of hardware has been crafted from design to manufacture in the infamous industrial city of Birmingham.
0121 359 2111 | www.armacmartin.co.uk†|†Decorex stand number: J22B