The Flooring Show 2017 is packed full of engaging and innovative content, all dedicated to the flooring sector, taking place 17 – 19 September, Harrogate.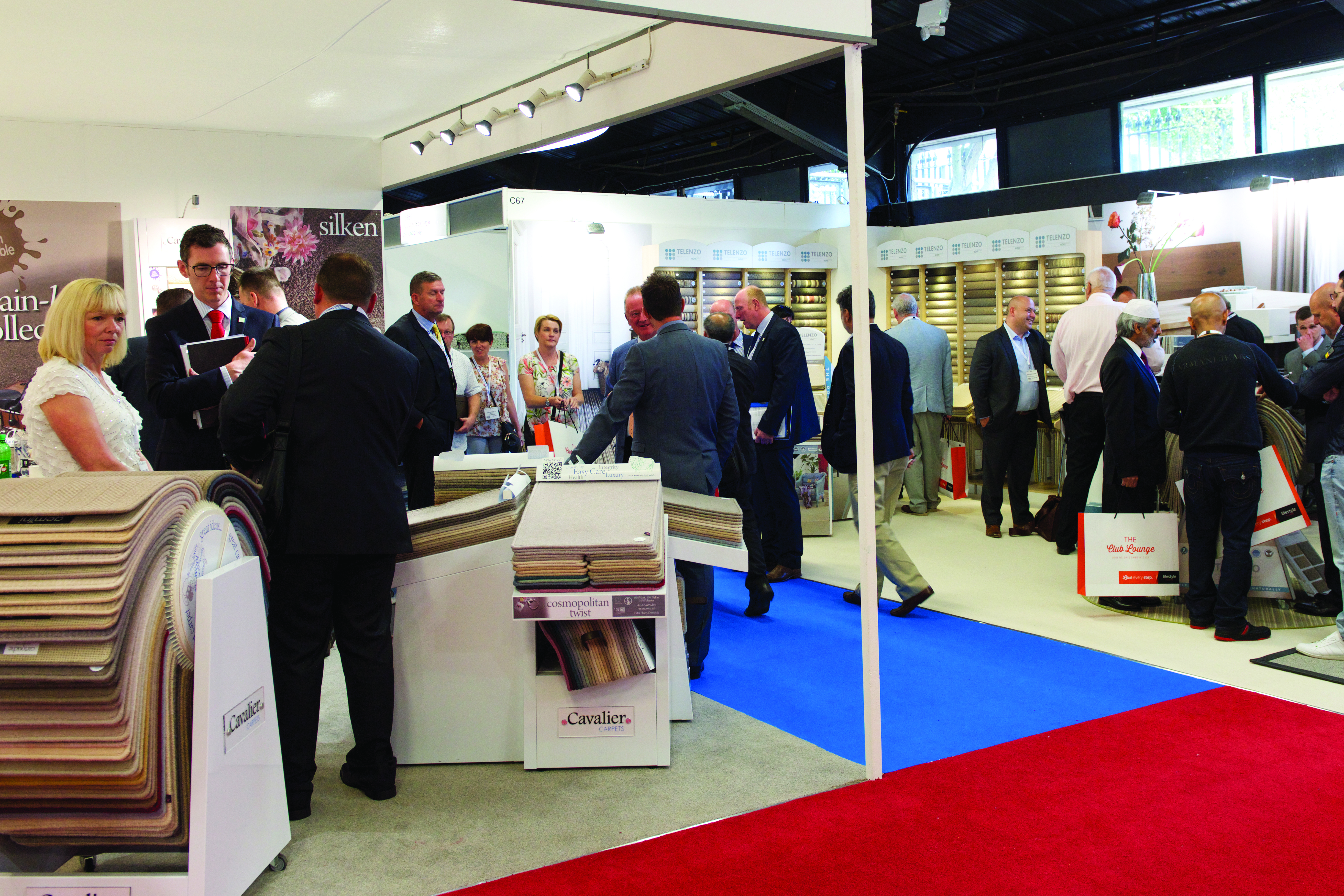 The 55th Flooring Show is fast approaching, with over 180 exhibitors preparing for the show and visitors still registering to attend. The Flooring Show is the ideal place for visitors and exhibitors to enjoy three days of networking, business and the free to attend 'Show Features' that are looking to be as popular as ever.
Demo Zones
Demo Zones will be returning to The Flooring Show, and will once again be run by CFA, NICF and FITA. The demonstrations are split across two zones in Hall B and Hall Q, where there will be Subfloor & Tool demonstrations and Floor Finishes demonstrations, running across the three days.
Business Advice Centre
The Business Advice Centre is open to all visitors and exhibitors for the duration of the show. Each advisor has two hours to share their expert knowledge, divided into 15 minute, pre-booked slots. To book an appointment email Julia@theflooringshow.com. Advisors include; Colin Whalen, David Abbott, Susan Marot, The Federation of Small Businesses, Helen Baldwin and Deborah Marshall, Hattrick PR and Phil Pond.
The Trends Hub
Curated by Scarlet Opus, spend time here to see new products and ideas for 2018. Three key design trends will be showcasing samples of flooring from exhibitors, enabling retailers, architects, interior designers and contractors to select flooring for projects and showrooms, knowing that their choice will blend with the latest interior styles and trends.
The Wool Trends Centre
For the 2017 Show, Campaign for Wool and British Wool will be working in conjunction with the Flooring Show to create a Wool Trends Area; showing the benefits of wool products for the interiors sector, especially flooring. The area will also feature wool carpet exhibitors, including Penthouse Carpets Ltd, Brockway, Axminster Carpets, Cavalier Carpets, Adam Carpets, Bondworth and Ulster Carpets Ltd.
Seminars
This year's free to attend seminars will be taking place at 'Speakers Corner' and will focus on helping visitors across a variety of topics: market products and businesses using various methods; how to price products; make social media work for your company; carpet recycling; caring for wool & wool trends. Speakers at this year's show include: David Abbott, RFMS, Houzz, Federation of Small Business, Steve Philip, Interface, Hattrick PR and Scarlet Opus. The keynote speaker is Warren Knight, who'll be discussing 'How to Win New Business with Social Media'. Complementing the packed seminar schedule, the first ever panel discussion will be running on Sunday 17th September. To be chaired by Martin Curtis of Wool Carpet Focus Group, the discussion will focus on 'Why Consumers Should Choose Wool Carpet'; discussing the positives and negatives in a live, interactive debate.
Contract Zone
For 2017, the show organisers are introducing the 'Contract Zone'. Featuring a central display of the latest trends and innovations in the contract flooring sector and surrounded by exhibition stands hosting key brands, this latest development will be one not to miss for architects, interior designers, facilities mangers, developers and contract managers. Located in Hall Q, this exciting new area is supported and sponsored by the Contract Flooring Association, which is running the Floor Finishes Demo Zone, with a specific focus on contract flooring in the same hall.