According to Dernier & Hamlyn, authenticity is replacing opulence in luxury lighting in many luxury home and hospitality projects, calling for new and exciting lighting opportunities.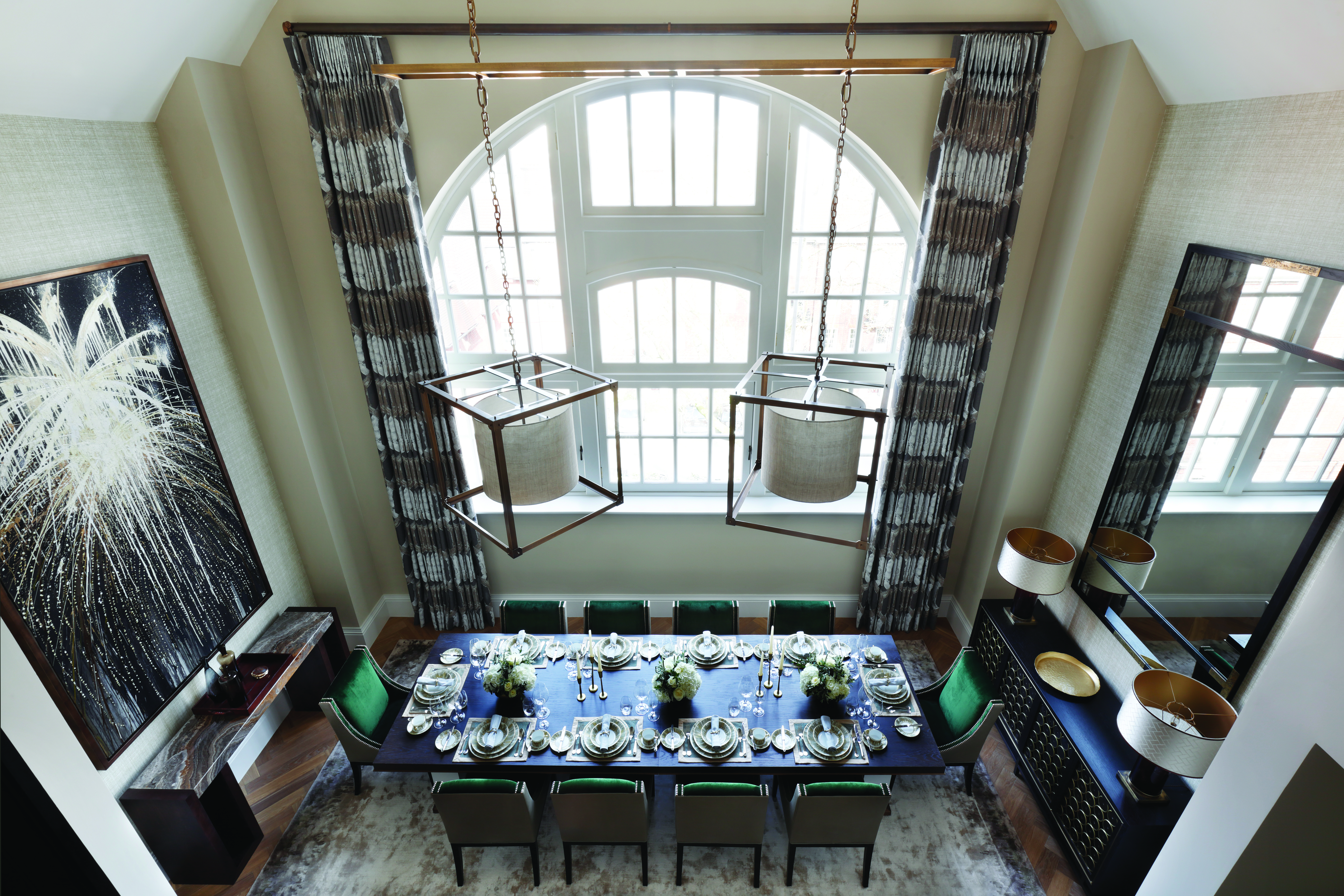 Bespoke lighting specialist Dernier & Hamlyn manufactures fittings in the UK. Its factory in London is home to a team of designers and artisans who produce pendants, chandeliers and other lighting individually made to meet designers' specific requirements for luxury residences and hotels, superyachts and restaurants.

The company was established in 1888 and, while proud of its heritage and the unique expertise its team has built over the years, its focus is very much on the future and using new techniques and materials alongside the traditional, to produce beautiful custom-made lighting for interior designers and their evolving requirements.
Recently, the company has noticed a growing trend among designers for lighting in projects in luxury homes and hospitality spaces. In the past, the briefs were usually to use traditionally sumptuous materials that exuded opulence.
This, however, is changing and Dernier & Hamlyn is now finding that designers are increasingly specifying lighting that is more organic and less obviously indulgent.
Designers still require the fittings to be of the highest quality, produced by artisans with design and engineering experience, however, the narrative they are looking for is one that empathises with the environment rather than one that tells a less subtle story of extravagance.

A recent project Dernier & Hamlyn completed for the Four Seasons Hampshire, a beautiful historic Georgian manor house that has been restored to seamlessly blend English country living with 21st century modernity, references natural materials in the chandeliers for the hotel's lounge, thanks to the specification of Martin Brudnizki Design Studio. The design team stipulated that the chandeliers should be hand wrapped in rope, a particularly technical task that required hours of concentration to ensure that the effect was 'imperfectly perfect'.
Dernier & Hamlyn is also discovering that more designers are straying away from flawless, sparkling glass panels and asking for crackled or seeded effects. A great example of this is at The Wigmore, the tavern at The Langham, London.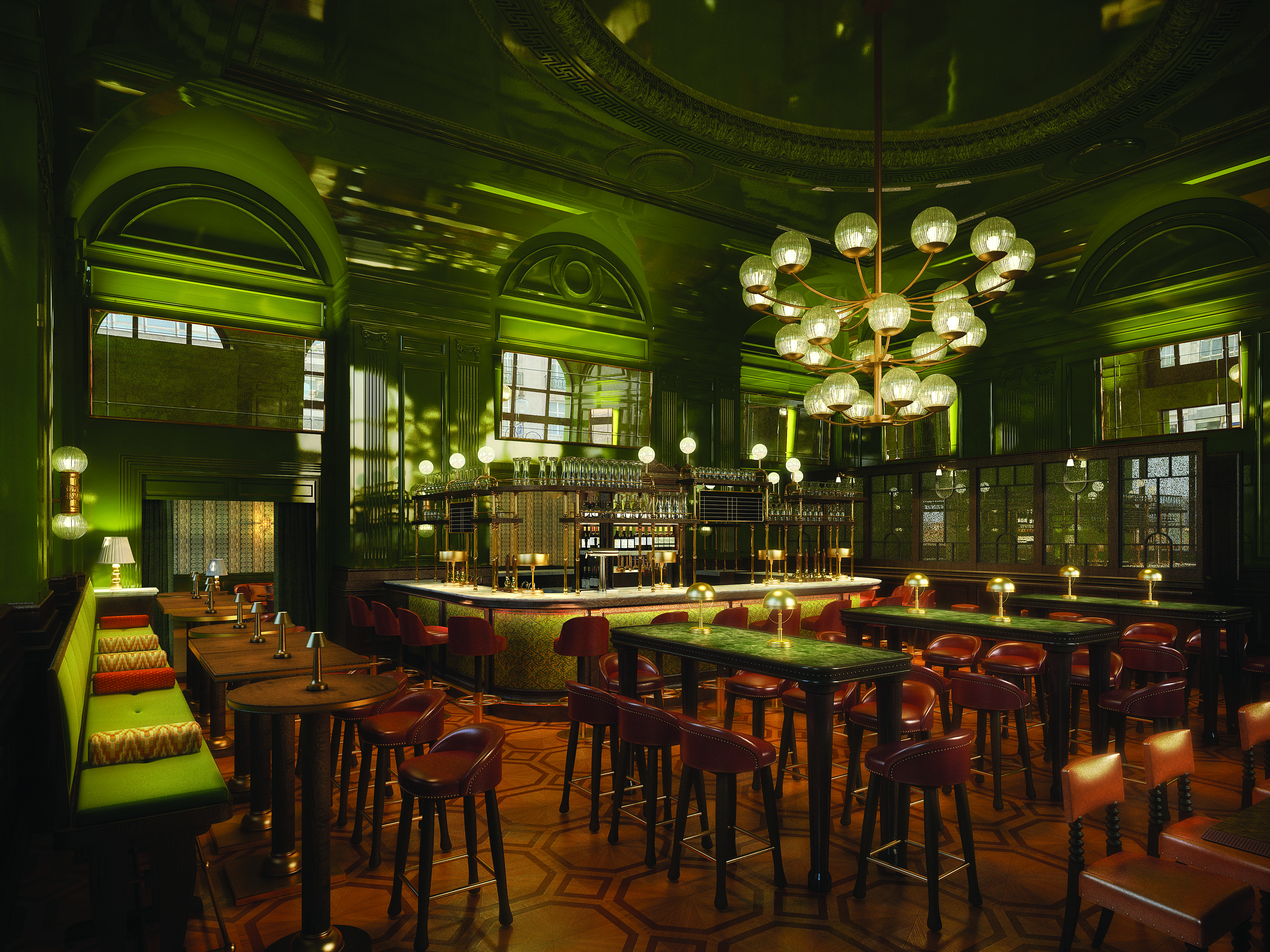 The design concept sees the traditional pub reinvented for today. Inspired by classic country pubs and taverns, it features bespoke lighting made by Dernier & Hamlyn including a spectacular 27 arm chandelier some 2m high and 2m across.
The chandelier was designed to be a luxurious, contemporary interpretation of traditional London pub lighting and was hand cast in brass and hand finished in antique bronze. Its globes are formed from handblown ribbed glass globes, which means each one is slightly different and this approach continues through to the tavern's wall lights, which have been fitted to individually cast and finished back plates.
The show apartment project at King's Library, a luxury Tenhurst development, saw Helen Green Design utilise Dernier & Hamlyn's extensive finishing expertise to help them turn their lighting concepts into reality by creating a range of architecturally and environment appropriate metalwork effects.