Terrazzo styled flooring has never been so popular, with ever-increasing demand from designers and architects for BluePrint Ceramics designs.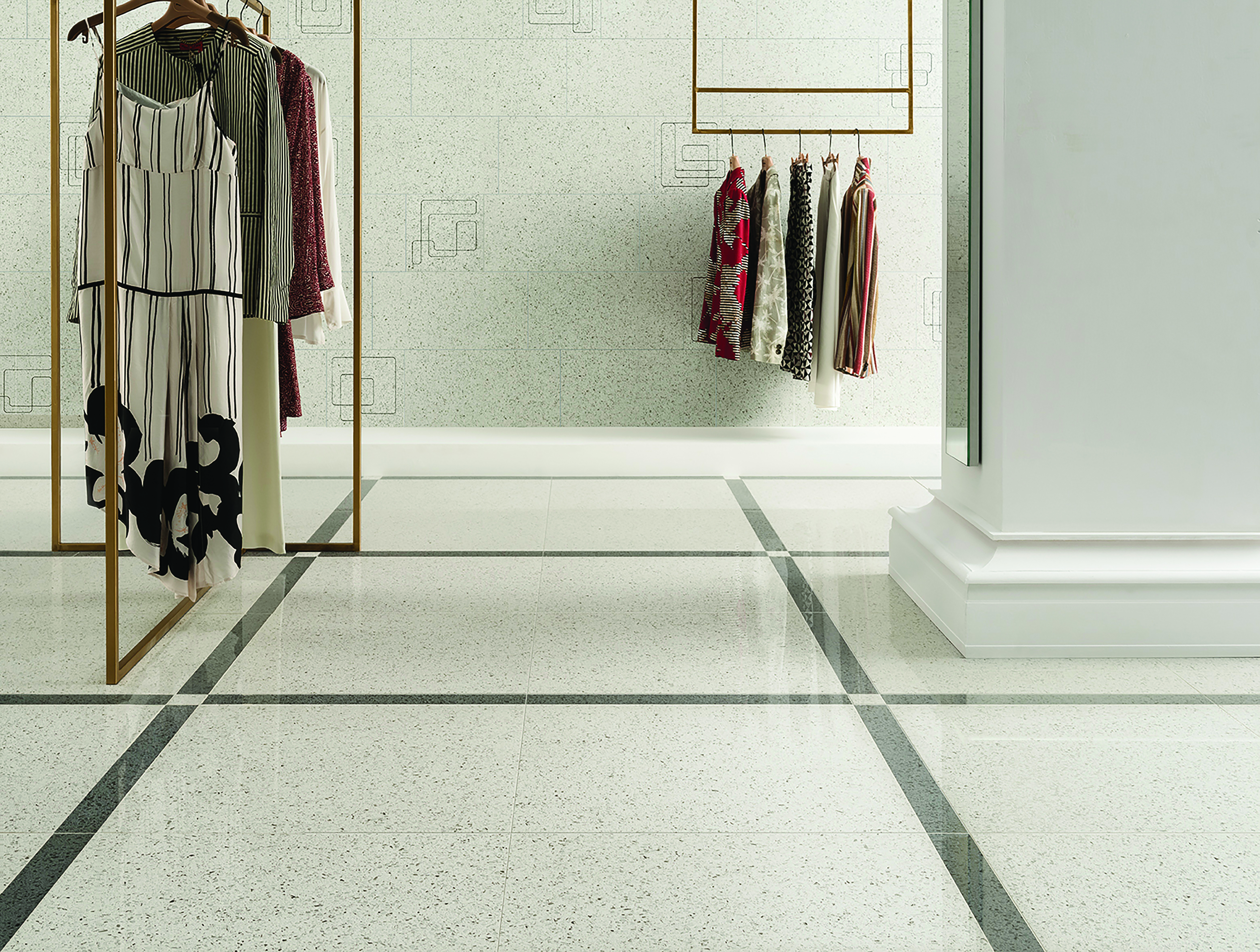 BluePrint Ceramics was keen to bring a collection to the marketplace that would satisfy the design requirements of its clients.
Steph Peel, Operations Director, BluePrint Ceramics explains, "I don't think we have ever been asked for Terrazzo flooring quite so much, this is a trend that is on the up."
BluePrint showcased its newest range Poetry at 100% Design this year.
Poetry is a collection that is derived from ancient Venetian terrazzo influences. The collection promotes the concept of historic Italian craftmanship.
The poetic love for material and age-old skills are echoed through this beautiful porcelain stoneware collection. The range firmly establishes itself as contemporary classic, whilst maintaining the virtues of tradition.

There is a sumptuous offering of shades from grey through to white, with high impact quartz effect fragments. We are also presented with an array of formats including a large 1200x1200mm option.

Terrazzo style floors truly offer endless possibilities. It is a brilliant design idea and can transform a space into something quite special. Whether the project is residential or commercial, the terrazzo floor can become the highlight of the room.
BluePrint Ceramics is a UK tile supplier and distributor of high quality tiles to commercial clients in the UK and internationally. The company distributes and supplies ceramic tiles, porcelain tiles, mosaic tiles and natural stone.

The team at BluePrint Ceramics has a wealth of experience as tile suppliers and distributors in the UK and have worked with architects, interior designers, contractors and property developers on an extensive project portfolio to date.
The company has supplied high quality tiles to organisations such as Hilton, Primark and Westfield London, amongst additional high profile clients.
0121 2683240
info@blueprintceramics.com
www.blueprintceramics.com