Patrick McCrae, CEO, ARTIQ, shares his insight into the 'art' of sourcing for hospitality environments and how it can be used as a powerful tool in hotel settings when thoughtfully curated.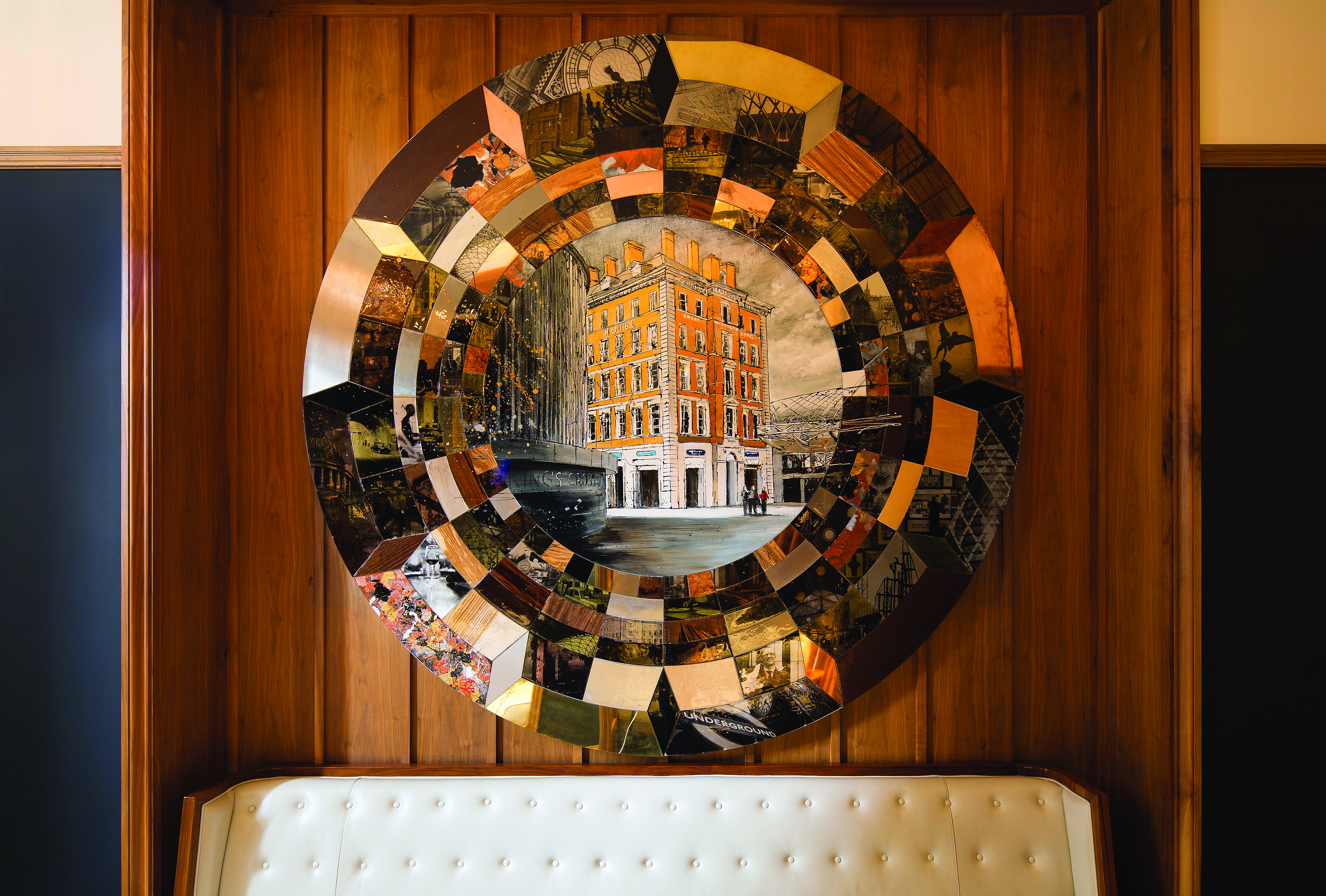 Every hospitality venue is different and every hospitality art collection should be curated with that in mind. Art is a powerful tool and, through thoughtful curation and strategy, can be used not only to enhance guest experience of a space, but to showcase an owner's patronage and taste, reflect the history and identity of a building envelope and local area or to embody myriad tones of voice, from serenity and humour to elegance or even outrageousness, to help express a venue's precise personality.

Art can also be a business investment if the artist is 'collectable', or it can demonstrate a commitment to a particular artistic demographic, regional artists, for example, or young artists.

Teamwork really is key for establishing a great brief at the outset. Designer and hotelier clients often comment on how much fun the collaborative process is (and how much they learn along the way) because one of the main things art always does is to create an open dialogue. Truly effective art programmes need to have real stories, with inbuilt rhythm and punctuation points, amplifying the endless questions and answers art provides. Good art is also palpably human, with something of the life and the soul of the artist within it; an aspect that speaks deeply to all people who take the time to consider it properly.

The artworks themselves can be purchased outright, but it's also important to know there are further options to play with. Art can be rented, for example, which allows for an updateable programme and gives designers and hospitality operators the power to refresh and update a space on a regular basis. With the possibility of adding in further temporary exhibitions, the regular touch points and change offered by art become a means of connecting with new or returning guests. Having real respect for art and artists is especially key if going down the bespoke-commissioning route. In our experience, heavy direction simply doesn't work with bespoke art. You have to give artists space and trust them to respond intelligently, whilst ensuring the brief is expressed in perfectly comprehensible art-world language.

In recent years we've seen a real desire to experiment with how art is displayed in hospitality venues, plus a shift towards unique and interactive works. From the 'salon hang' trend to bespoke installations, designers and clients are increasingly passionate about exploring art options 'outside of the frame', to help create talking points and increase engagement. As with all public domain design, however, the over-riding trend is that visitors are looking for experience as the focus of their interactions.
We believe art and design are going to have to work hard to give guests more than just pleasing decoration, but a strong partnership approach to curation will be equal to the challenge, resulting in stimulating, exciting and delightfully singular outcomes.
www.artiq.co
Image: A bespoke piece in the reception of The Great Northern Hotel by artist Paul Kenton