Jade Tilley chatted to Georgina Wood about the joy of designing residences for private clients and how 1930s material manipulation inspires her.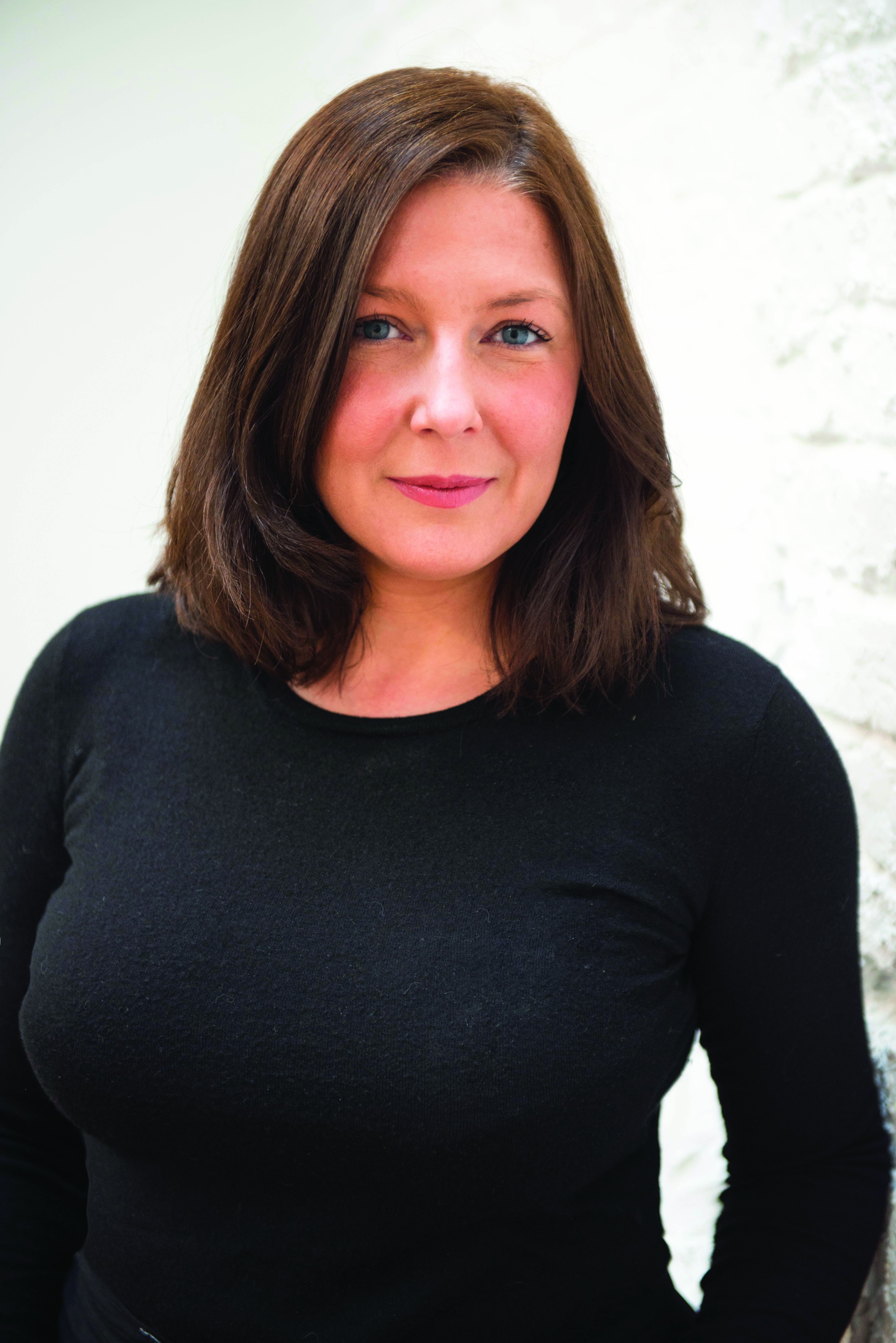 Georgina Wood is the Design Director of commercial and private residential at David Collins Studio.
Since joining David Collins Studio in 2015, Georgina has lead on the design and delivery of private homes and developments. Her role involves working closely with clients, understanding their exact requirements, overseeing design and delivery and ultimately presenting them with the perfect home. Georginaís first job after graduation was in the hospitality sector, designing large-scale pubs for a major chain.
She joined David Collins Studio from Spinocchia Freund London, where she was Design Director, overseeing projects that included a 24,000 sq ft mansion in Mayfair, penthouse apartments in Manhattan, and a 17,500 sq ft chalet in Courchevel 1850. Her projects for David Collins Studio have included two apartments for private clients on New York Cityís Upper East Side, a private home in Chelsea, and a commercial development for Extell.
Here, Georgina reflects on the shock of her grandparents when she told them she wanted to be an interior designer and the very personal world of designing for David Collins Studio clients.
What is your earliest memory of design having an impact on you?
My mother owned a haberdashery shop so I was always surrounded by crafts and the art of making things. I loved soft furnishings and sewing, even those styles of the 80s, and so my appreciation for design started when I was really young.
My grandparents thought I was crazy for wanting to be an interior designer, instead expecting I would go to secretarial school, but when I was 16 I left school and went to Bournemouth College of Art & Design to study spatial design. At that time I didnít know a huge amount about the design eras and movements such as Bauhaus, so I had my eyes opened through the teaching. When I started studying the Internet didnít exist and while we did travel, it wasnít extensively, so we gathered information and inspiration in other ways. My first inspiration was at university and it was Philippe Starck. I loved how his work, particularly the New York Tenements really tapped into the emotions of people. That is what design is all about to me.
Where did you study design and what did you specialise in?
I studied at Bournemouth College of Art & Design for my two year National Diploma in spatial design. It involved lots of technical drawing and we were often designing cafes and beach huts, small-scale projects. Then I went onto Middlesex University for my degree. Back then there were only two courses available, Middlesex and Nottingham Trent University.
I remember noticing the stark contrast between London and Middlesex and wondering what I was doing moving there. Now the options for study are so much more extensive.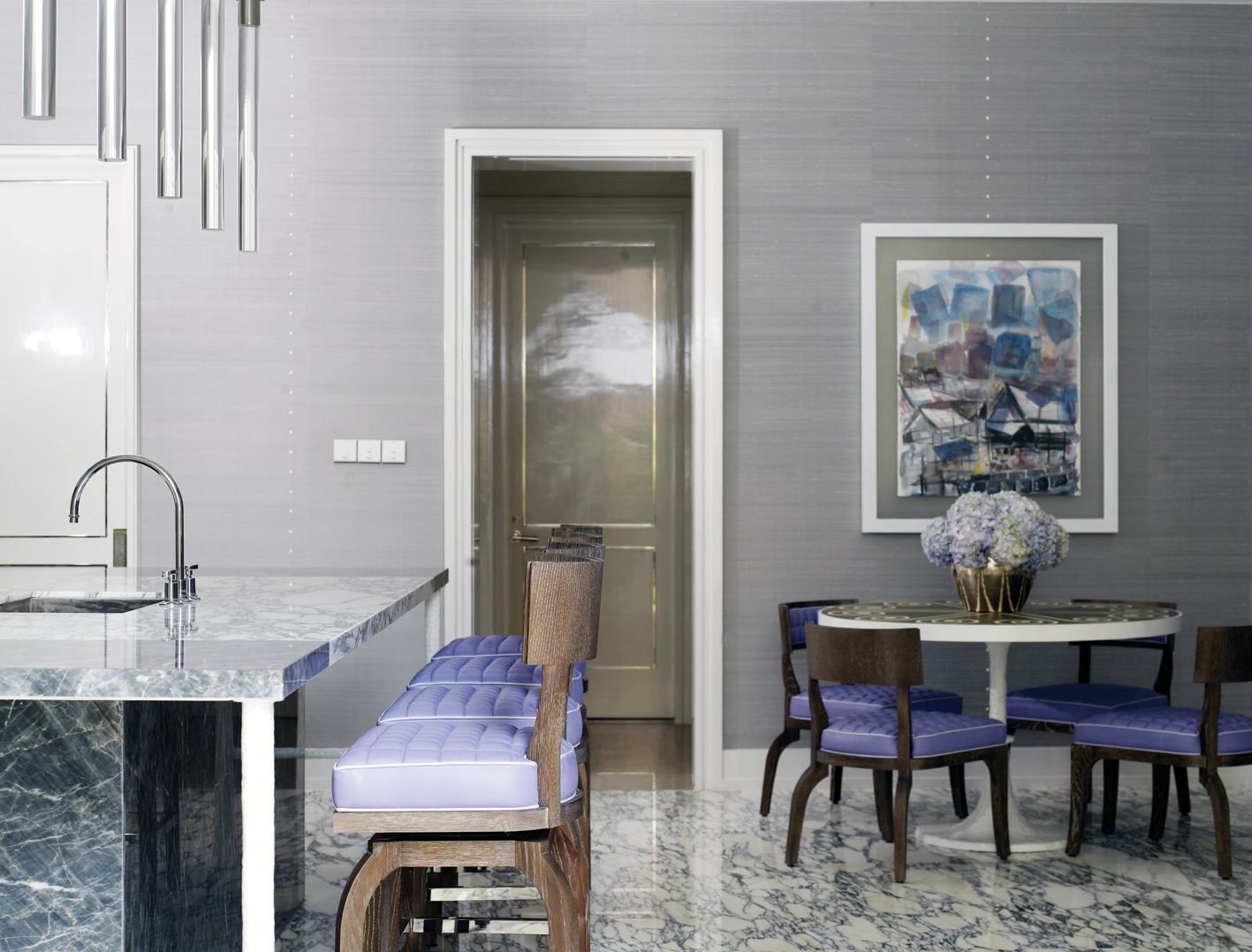 How has design education changed since you studied?
I think the scope of design in education has changed vastly. The Internet has changed it in the biggest way because everything is so much more accessible now and the skills of the teacher have evolved too. When I was in school they tried to teach us AutoCad but it didnít work particularly well. We would have one lesson a week and by the time the next lesson had rolled around we had forgotten everything. There is a real focus on technical ability now. Having said that, I am always pleased when I interview and see people drawing by hand. Itís good to see people still connecting with hand drawn designs.
What are the key characteristics you look for when bringing new talent into your studio?
Passion mostly. I think at an early age you can see whether theyíve got an eye for design, itís just in some people. From there itís all about hard work, the desire to achieve and a sense of ambition. It is key when youíre just getting started. What kind of designer did you aspire to be? I donít think I knew what kind of designer I wanted to be but I did decide quite early on that I wanted to work in residential design. I love working to understand how people want to live. Even in my own home, itís my haven, so I design it so that I completely enjoy it. Houses really do offer a huge scope for design. It is not just the typical rooms that people imagine. I have been commissioned to design spas and pools and cinema room, so itís really endless. It is really exciting for me to understand a clientís brief and then a great challenge to deliver it the way they envisaged.
What and who are your design inspirations?
I adore jewellery and in particular I love 1930s jewellery designs. They were so experimental with materials. It is really a reflection of that eraís movement as a whole, mixing materials and experimenting. Suzanne Belperron made stunning jewellery and I actually designed a chandelier around her bracelet. It was a time for considering proportions and patterns and this is something I am very focused on too.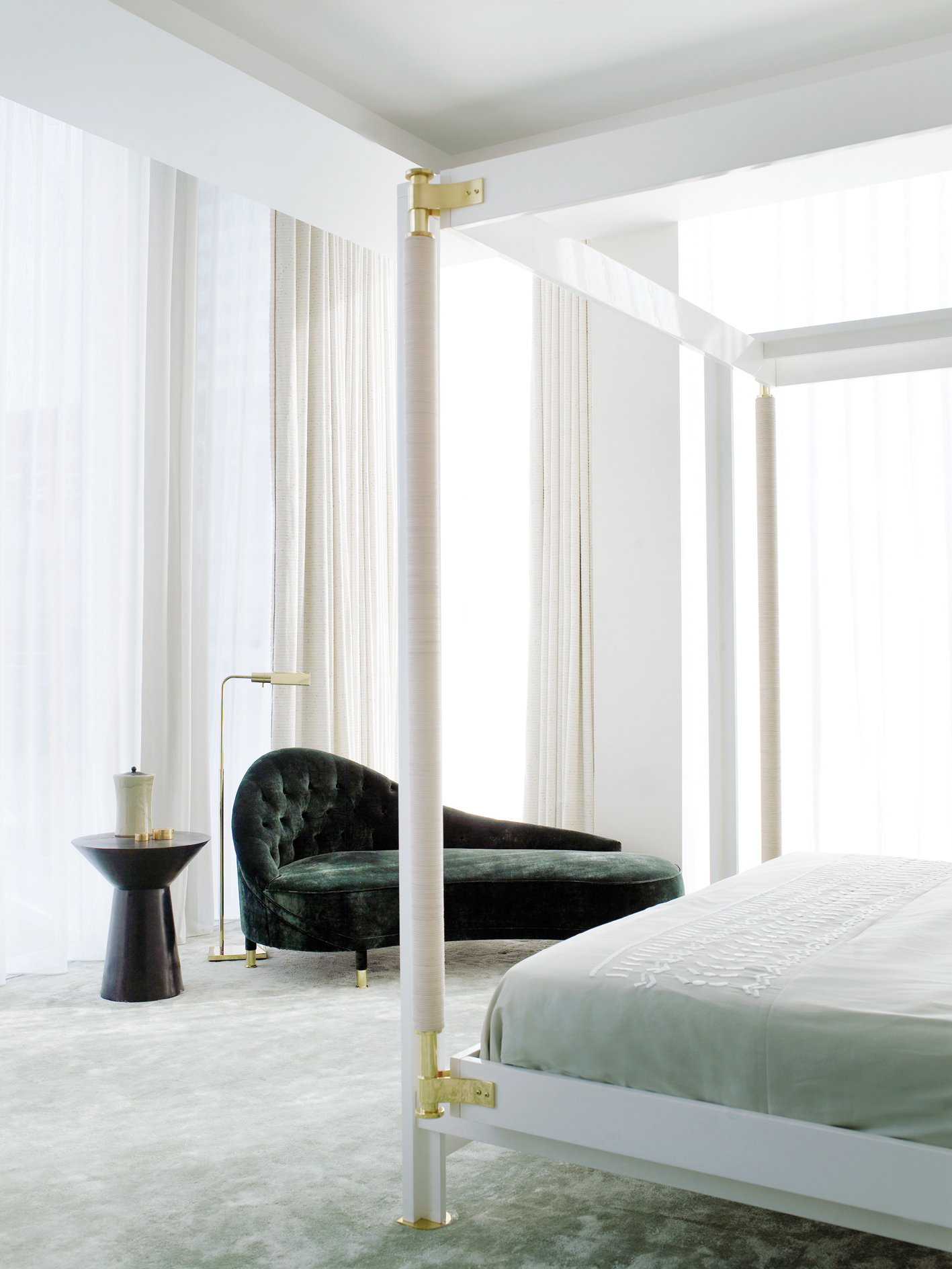 How would you define your design style?
Itís very much about texture and materials that come together with a subtlety. Beautiful layering need not feel overpowering, but soft and tactile. I always work to the brief given and never impose my own style but I do love soft colours that melt into the interior and are harmonious. Equally they must be lifting. Itís this balance that I love. David Collins was perfect at achieving this. He would infuse his personality and humour, but it would always be subtle and well-informed, splashes of colour that stand out but at the same time, melt into the background. Bob Bob Ricard is a great example of his personality shining through with the Ďpress for champagneí button at each table.
What was your first professional design commission?
My first commission at David Collins Studio was for two private clients in Manhattan; an expansive residential apartment with a brief for all interior architecture and furniture to be considered. It was a big project but an incredible client with a great sense of style. The studioís clients are exceptionally private, which is really lovely, as they are trusting us and opening up their homes for us to create. Their taste level is also fantastic. One London client loves art and so we get to work with this collection of pieces to create something wonderful. These private clients make our work such a joy.
What has been your biggest design commission to date?
I would say one of the biggest was a logistical challenge. It was a chalet in Courchevel 1850, a 17000 sq ft project with a very strict window for the work to be completed. With chalet designs, you are working around the ski season, so the deadlines cannot be pushed. Then there are the logistics of getting pieces and items of furniture in. Once again, it was for a wonderful client but not without its own challenges.
Where is the majority of your work based?
Weíre more international, mainly in the USA and Asia.
Have you ever worked or lived anywhere else and how has this helped to shape and influence your ideas on design?
I lived in Denmark when I was younger but otherwise Iíve always been based in London. I was in New York recently and we travel a great deal for our work, so Iím constantly influenced, even just walking down the street.
How have clientsí expectations of design and designers changed in recent years?
I think expectations have dramatically changed. The Internet has made people more in tune with design and therefore they appreciate it more. It has made it more of an exciting challenge for us to work harder to constantly surprise and delight our clients.
If you hadnít become an interior designer what would you be doing?
I would be a vet. When I was at school I had to choose between subjects, art and biology, so I chose my path but had I been able to chose both I would have. I love animals and have a real softness for them. Alternatively I might have been a florist.