Jade Tilley spoke to Susie McLaren about early beginnings in retail at Liberty and how true creativity comes from the quiet places.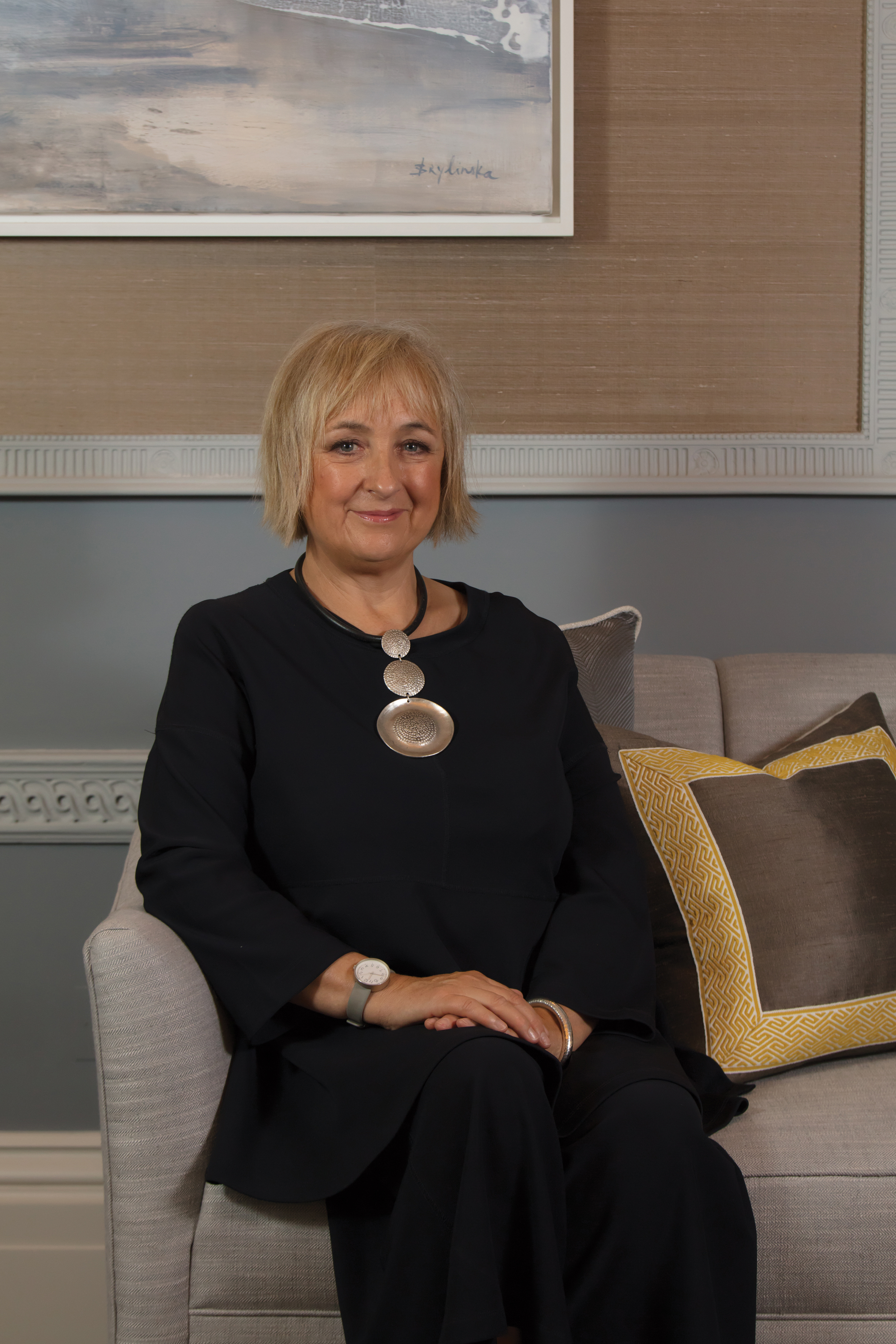 Susie McLaren is the Head of residential at SHH. Founded in 1991 by David Spence, Graham Harris and Neil Hogan, SHH is an internationally acclaimed, award winning Chartered Architecture and Interior Design practice based in West London that is dedicated to creating world-class projects with integrity, intelligence and flair.
Here, Susie shares her varied experience, from early Liberty days, to modular studying at the KLC, before landing her role as Head of residential at SHH and making clients' dreams come true through brilliantly joyous, quirky and multilayered interiors.
WHAT IS YOUR EARLIEST MEMORY OF DESIGN HAVING AN IMPACT ON YOU?
My mother, she made things and I remember her always being practical and creative. I recall her taking an old kitchen chair and reupholstering it into a really pretty bedroom chair; I was in awe of her. She would make curtains and re-arrange furniture every time I came home from school. A homemaker in the biggest sense, she always wanted something new; we had these massive Portuguese tiles before anyone else that I knew. Then in my 20s I started seeing very sophisticated examples of design. I had many friends who travelled a great deal and some lived in the States. They had Warhols and would have specialists come in to clean and dust the paintings; it was a really big eye opener into the world of sophisticated design at that point in time. I spent a lot of time in Palm Springs and Seattle and got married there when I was in my 20s. At one point I was going to move to the USA, but I didn't. That lifestyle was hugely influential to me.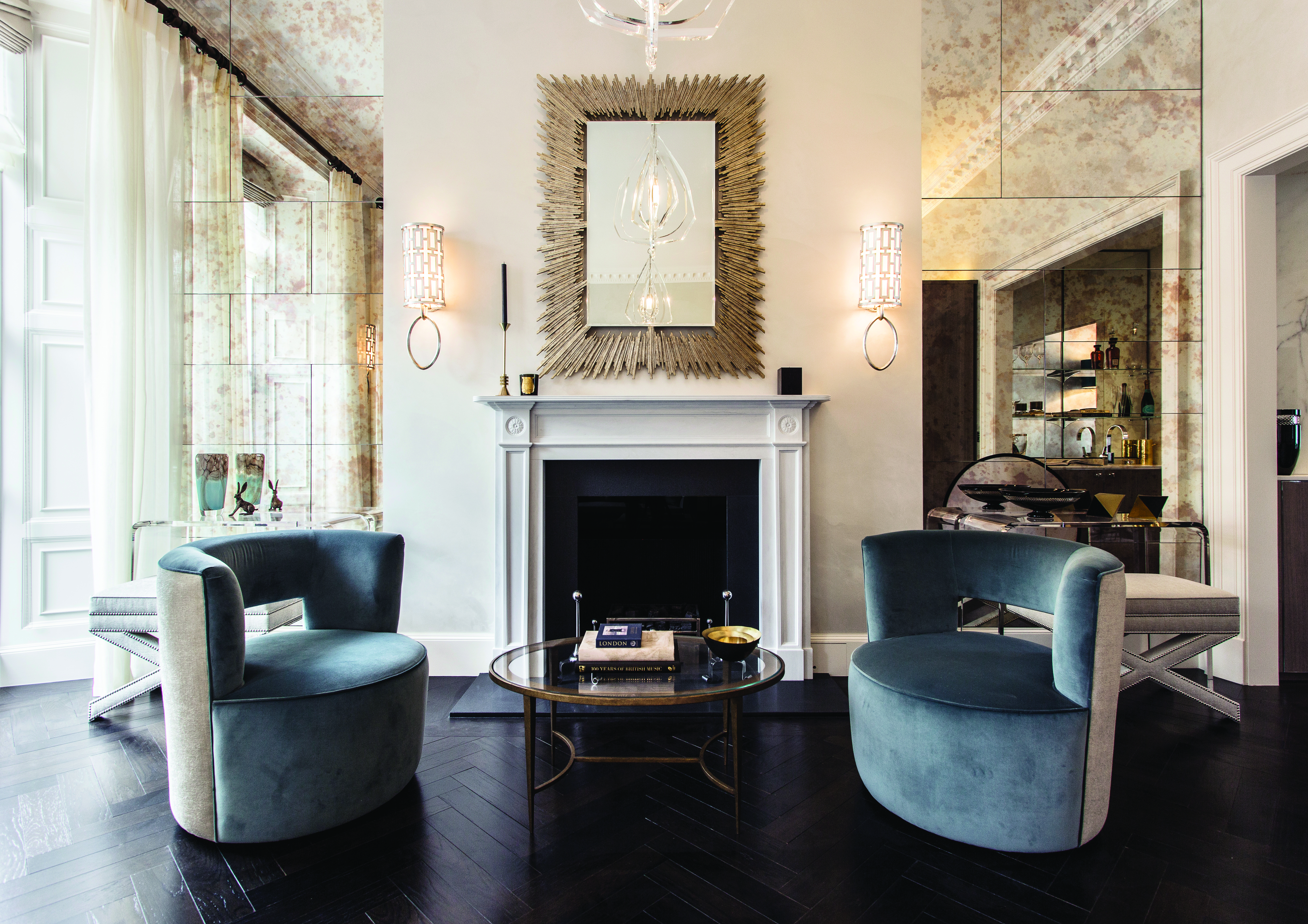 WHERE DID YOU STUDY DESIGN AND WHAT DID YOU SPECIALISE IN?
I didn't actually study interior design, I studied textiles at St Martins (before it was Central). I was hugely into retail so that was my first 'specialism'. I used to be the Head of Textiles at Liberty, buying fabrics and furnishings and working in the Liberty Design Studio. I think it's completely complimentary to what I do now, the pace of things, from the seasonal approach and the changes we employed, work to my advantage now as I have to be quick-thinking and creative, working in a team with a budget to realise a project, it is not too dissimilar. I can quite quickly visualise and appreciate different styles and work to a clear brief and vision as requested by our clients. Being part of that Liberty furnishing team, there was always a design element to what we were doing, so I was surrounded by design influences and that's when I started to move into interiors. I went to KLC to do their modular courses, working around my full time job and at some point I re-evaluated and decided retail wasn't for me any more, I didn't want to work retail hours and had a young daughter to consider. It was simply a case of looking at what I loved and that was interior design.
HOW HAS DESIGN EDUCATION CHANGED SINCE YOU STUDIED?
Everything is computer based and in my team I really encourage people to move away from their computers. I believe that creativity often comes from the quiet space, when you have a chance to really connect with the creativity in your head. Computers are faster, but they're also slower in many respects because you don't necessarily have the end road in mind. A clear vision is so important in this industry, and sometimes the creativity connected with hand sketching and fleshing things out, whilst slower, helps you devise a better interior 'narrative'; it's like the old fable of the hare and the tortoise. Once you've got the idea clear in your head, you can use the technology to take the concept further. Creativity comes from freedom and time to quietly imagine.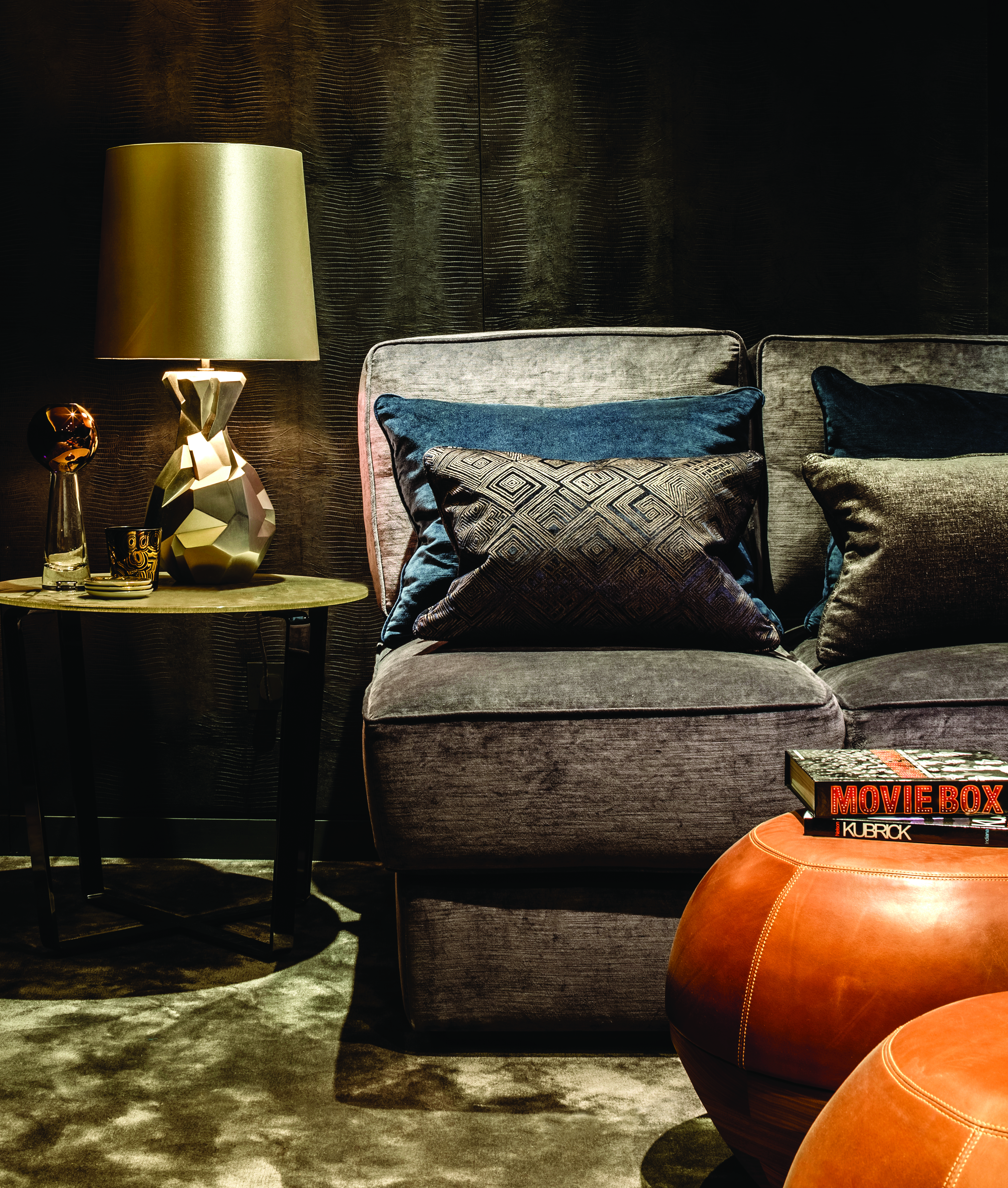 WHAT ARE THE KEY CHARACTERISTICS YOU LOOK FOR WHEN BRINGING NEW TALENT INTO THE STUDIO?
Personality, always. It's two-fold, you want a passion and a commitment and an all-round friendly person to work with the team. We are a very collaborative, happy team. Secondly it comes down to portfolio and demonstrating a clean, considered through and through approach, using colour and texture in balance. They also need to be able to explain it to me and verbalise the story.
WHAT KIND OF DESIGNER DID YOU ASPIRE TO BE?
Thinking about what I could bring to the industry as a designer, it was always versatility combined with professionalism. At liberty I would take products through from initial concept, to completion, so I have an understanding of exactly what is possible and I like to think I bring a considered approach and a design intelligence because of it. I always wanted to work with beautifully crafted items too, pieces that demonstrated a real skill in their making.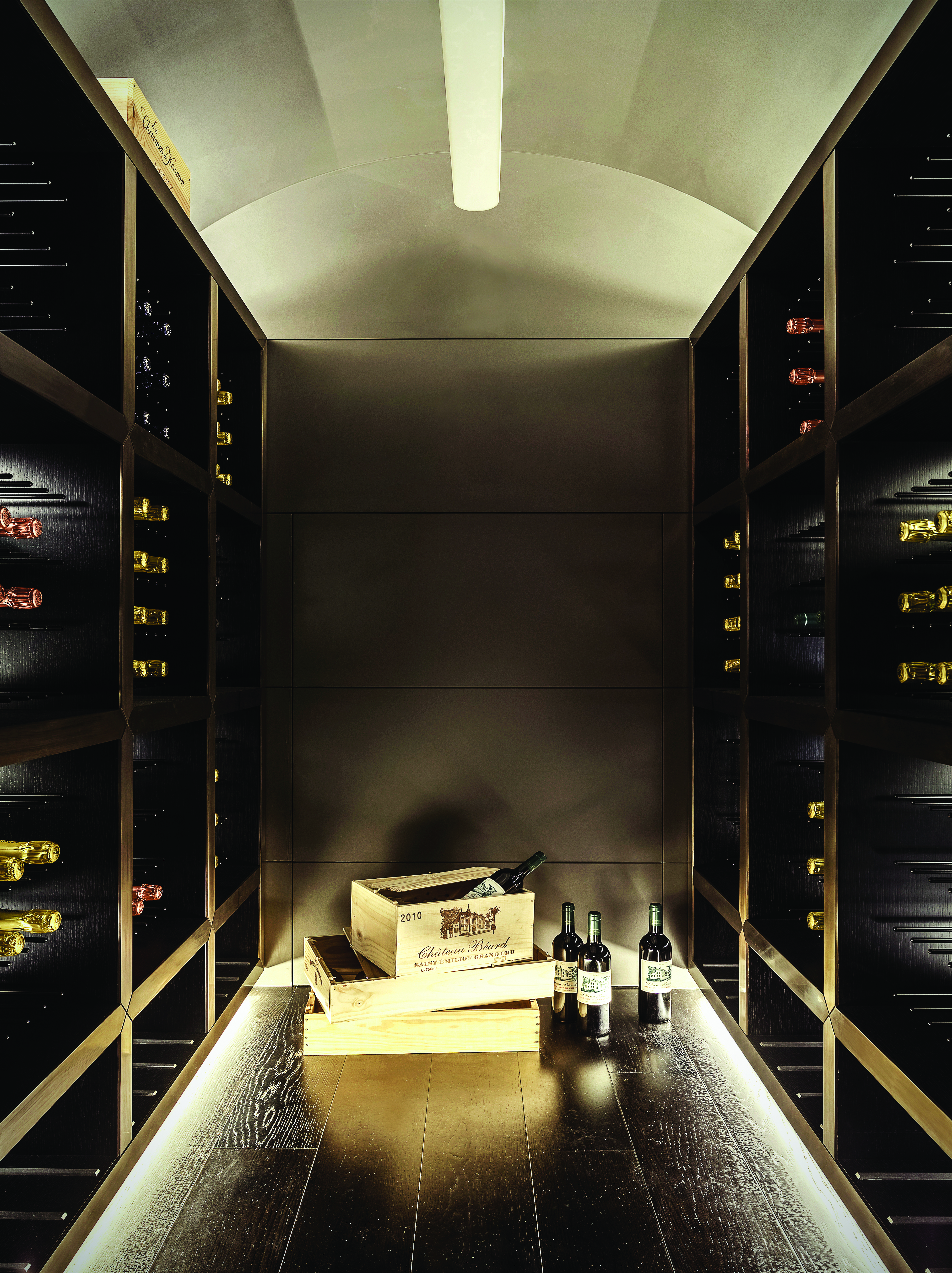 WHO ARE YOUR DESIGN INSPIRATIONS?
I have a few and they're very varied, which fits my personality. I also have different design influences depending on the project in my portfolio: TodHunter Earle are an inspiration, Emily Todhunter is a beautiful artist, my hobby is to paint and I really appreciate colour; I love Kit Kemp and everything that she does; she's exciting, freeing, vibrant and unconstructed. She really makes a statement and never designs by committee; Kelly Wearstler has to be mentioned for her individuality and personal style, I really admire her; Piet Boon for his simplicity and clean lines and Kelly Hoppen for her entrepreneurial skills and what she has achieved in the industry. They are all to be noted.
HOW WOULD YOU DEFINE YOUR DESIGN STYLE?
I am proud to say I am not constrained by one particular style. We (designers) are like theatre/set designers; we should be able to understand the period/era, know what is authentic and bring it together into the contemporary. My strength is to listen to clients and to bring to the fore what they want. Sometimes the skill is as subtle as just listening carefully. Furthermore, to develop the idea you must be versatile and unencumbered by rules and conventions. I think my skills here are drawn from the original retail environment that I worked in.
WHAT WAS YOUR FIRST PROFESSIONAL DESIGN COMMISSION?
It was a little daunting actually; a beautiful Georgian building with room after room after room of windows. Every measurement had to be taken and not assumed as the floors, walls and ceilings were so old that it was all out of line. Doing the curtains for the windows was an incredible job. Then there was another job, for a Swedish banker whose home was in Surrey. 20 years later, he returned wanting to work with us again which is such a lovely feeling.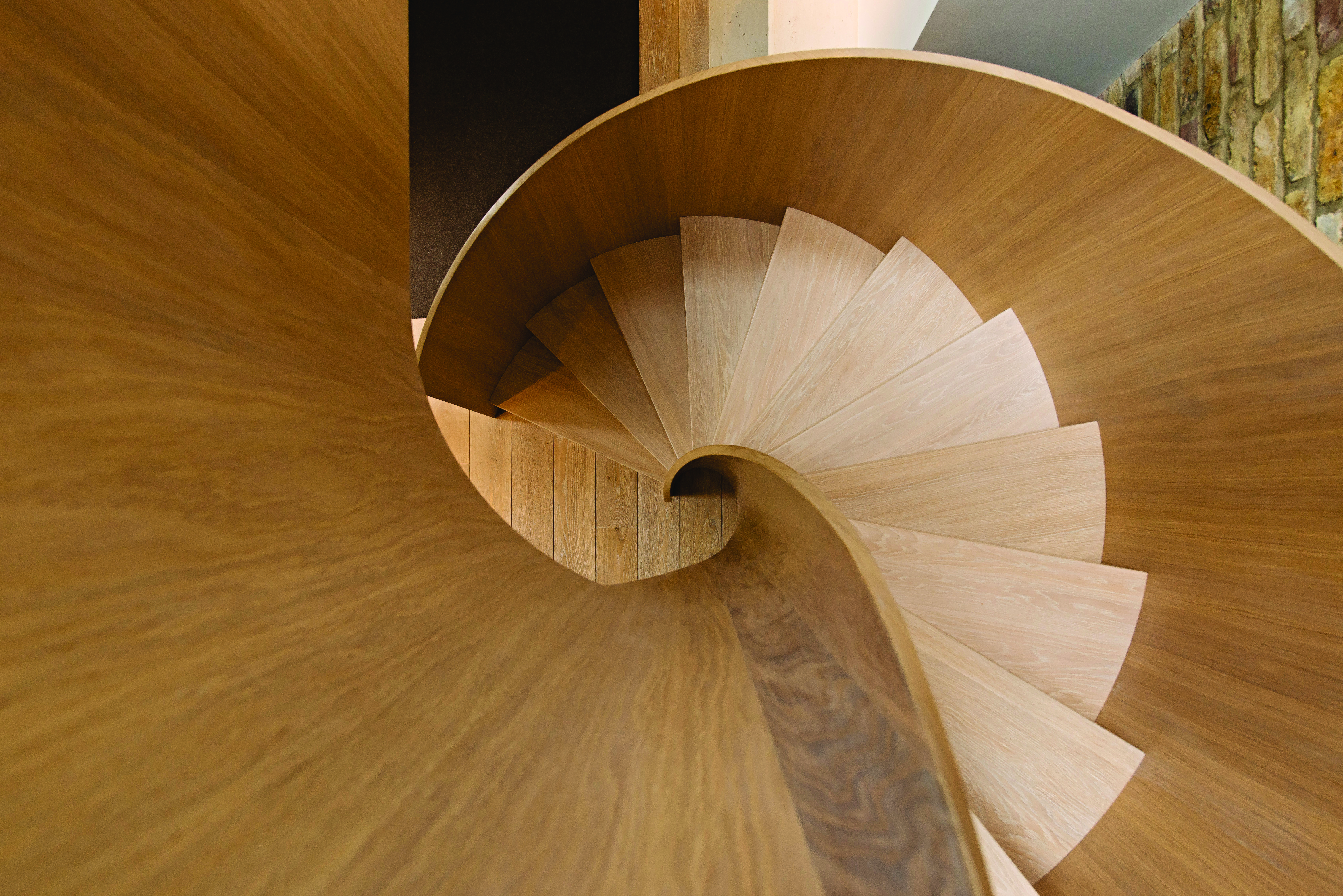 WHAT HAS BEEN YOUR BIGGEST DESIGN COMMISSION TO DATE?
By square footage it was a 65,000 sq ft palace in the Middle East. There were actually two palace projects going on at the same time in different areas. I had taken on a new designer for this project and her first job was to specify 3000 scatter cushions! This project was a mixture of time constraints versus the volume of the project, making quite the challenge.
WHERE IS THE MAJORITY OF YOUR WORK BASED AND WHAT SECTOR IS THE STUDIO KNOWN FOR?
I am the Head of residential at SHH so my leaning is towards this side of the business but we also work in commercial and hospitality. Internationally speaking it is all over the world from China and the Middle East to France and Italy. On the residential side we specialise in large London homes in Knightsbridge, St Johns Wood, Belgravia etc… 50 per cent of our practice are architects and we have a huge portfolio reflecting our work, clients like that, it gives them trust in our work. As a result we have clients with multiple properties in various countries, where we work on the design for all.
HAVE YOU EVER WORKED OR LIVED ANYWHERE ELSE? HOW HAS THIS HELPED TO SHAPE AND INFLUENCE YOUR IDEAS ON DESIGN?
With my friends in the USA, I still spend a lot of time there and have recently done projects in LA and NYC. Comparatively, I've also worked in the Caribbean, which has a very different vibe and pace. This again draws comparison with somewhere like India, where I have worked and experienced no electricity or water as a challenge. Every place I have worked offers it's own challenges and inspirations.
At the moment I live in London and West Sussex. My West Sussex home is literally in a wood and is a very creative place for me. I'm very keen to keep a balance of city and country life. We must be considered as designers and to achieve this, I like the free element of the wood, versus the built up environment of the city.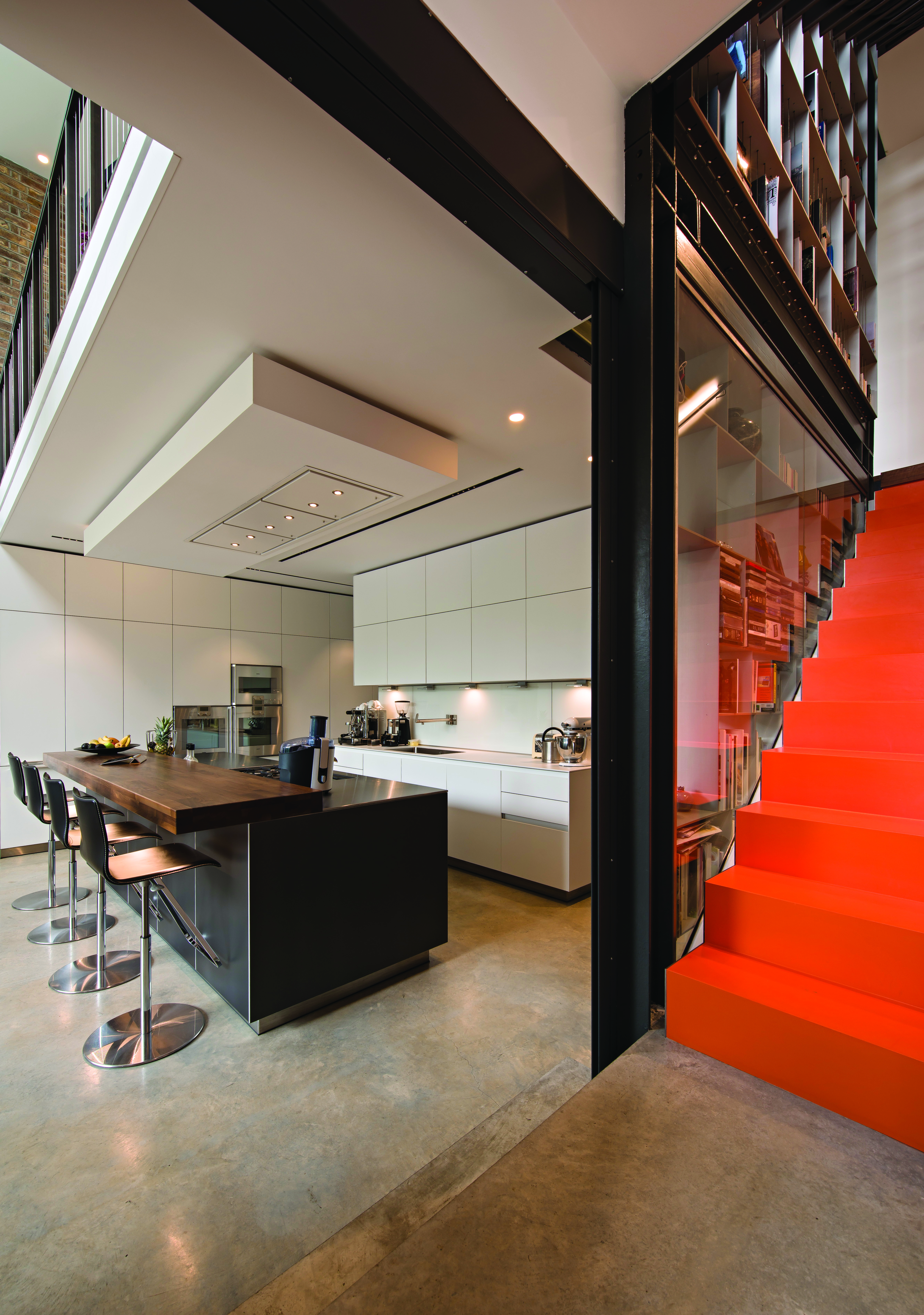 HOW HAVE CLIENTS' EXPECTATIONS OF DESIGN AND DESIGNERS CHANGED IN RECENT YEARS?
We are finding that our clients are generally, well travelled. They want originality, bespoke design and quirky pieces that have character. They are not interested in the plain 'London developer beige', they desire more than that. Often they are art collectors, they are knowledgeable and confident and that is very stimulating for us as designers.
IF YOU HADN'T BECOME AN INTERIOR DESIGNER WHAT WOULD YOU BE DOING?
I think it would definitely be creative. I like to paint and even take my paints on holiday, so maybe an artist. Or a therapist; I love people and picking up on clues about what makes them tick. There is nothing better or more joyous than making clients happy. I feel incredibly grateful and lucky to get to this point in my career and to still love it as I do.