New York based interior designer Ryan Korban designed the first US flagship store for Aquazzura, the Italian luxury footwear brand by Creative Director Edgardo Osorio, on Madison Avenue in New York City.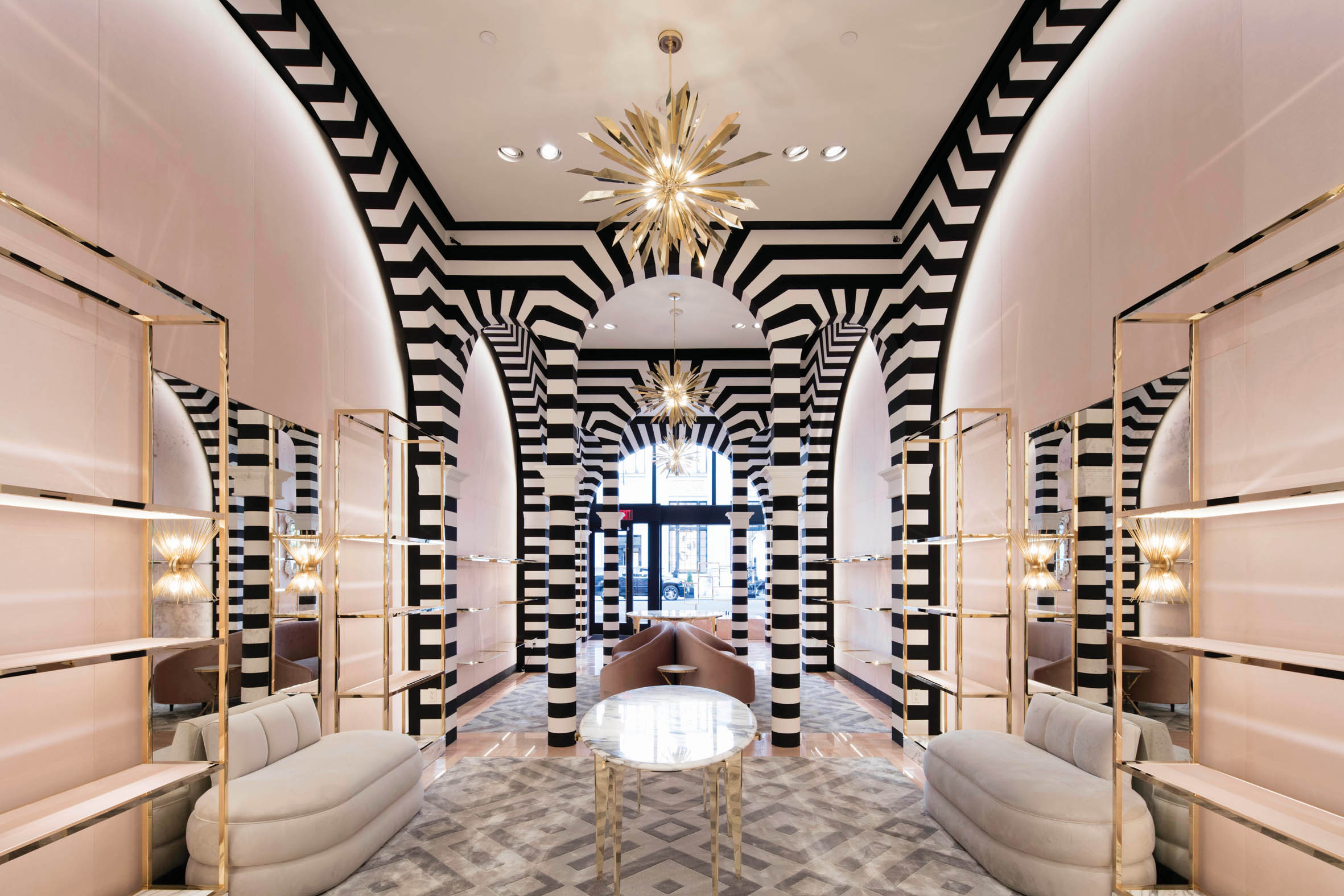 Korban's design for the space merges classic Florentine elements with a contemporary Manhattan aesthetic, recognising Creative Director Edgardo Osorio's vision that each Aquazzura freestanding store pays homage to its respective hometown, without abandoning the brand's Italian roots.

The boutique embodies a sophisticated femininity featuring pink marble and suede juxtaposed by monochromatic archways and bold gold fixtures. Throughout the interior are Aquazzura's signature black and white stripes done in arches inspired by the Basilica of Santa Maria Novella in Florence, the site of the brand's headquarters.