Robert Angell, Robert Angell Design International, discusses his love of material and applying various finishes to bar and restaurant projects.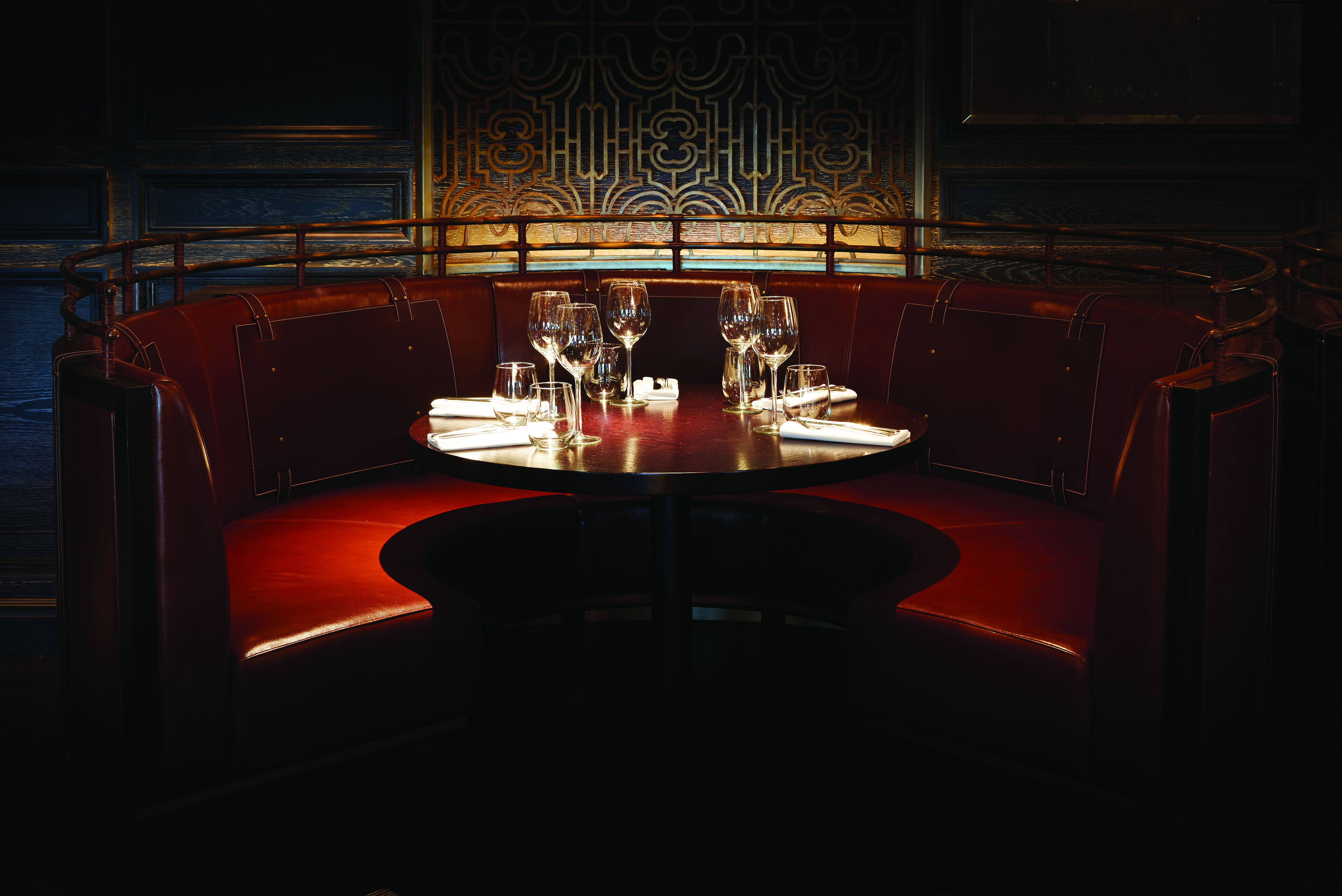 Whether is worn timbers, honed marbles, blackened steel or polished glass and lacquers, materials and surfaces all play a part in how we perceive restaurants. Materials help create and define spaces, not only in terms of ambience and vibe, but as a brand saying what this restaurant is about. It is a kind of calling card.

As an interior designer of restaurants, knowledge of different materials is paramount and deciding how and when and where to use certain materials to create an experience for the guest to enjoy a plate of food and a glass of wine, is central to our design brief in the sector.

I always aim to use real and honest materials that wear in and not wear out. The patina of time ages materials gracefully and gives them a unique character and individuality.

Take natural stones for example, from stunning figurative marbles to hard wearing granites they are beautiful to use and amazingly tactile too. Carrara marble, commonly known as fishmonger's marble, was traditionally used by chefs in preparing fish because it did not absorb smells and could be cleaned easily and hygienically. This marble has been widely transformed into cafe tabletops and inlay bar tops and counters. I have used it on floors too. Honed, polished, hammered or now in vogue leather finish its a very adaptable stone.

Glazed lava stone (the clue is in the name) is beautiful because of its ceramic coating fired onto volcanic lava rock, which creates a stunning and very durable crackle glazed finish. I have used this at Marcus for his chef's table top and the guacamole bar in Cantina Laredo and the results are just amazing. The way the light bounces of it makes everything look beautiful. It is luxurious and not cheap, so considerations within a project of how much budget will be allocated to materials is so important. Clients in bar and restaurant settings will invariably opt for the best finishes to create that ultimate, refined space with deep layers of luxury.

Leather is soft and warm to the touch and I tend to use this in upholstering bar furniture. It's luxurious and we can bring texture and tone by embossing patterns onto the leathers. We once wrapped metal fiddle rails in Aqua Nueva and designed padded saddle-backs to the seating to layer in detail and create a sophisticated yet relaxed vibe.

Perhaps the most widely used material at the moment is timber. This is the most versatile and easily adaptable of all materials we use in bars. It can be sandblasted to bring out a weathered grain vibe of polished and lacquered to give a sleek contemporary look. It is also widely reclaimed and reused to give an industrial luxe look, which is popular in the coffee bar scene.

By 'keeping it real' with the decisions we make as designers, it allows us to combine and create surfaces and textures with all manner of materials. This in turn creates an ambience, which is conducive to a space giving its customers a new experience that makes them feel comfortable and relaxed and brings hem back again and again.