Electrical accessories provider Hamilton Litestat will be exhibiting for the first time at kbb Birmingham in March. It will showcase its state-of-the-art electrical solutions that help bring the latest smart technology into the home, along with stylish accessories to control them.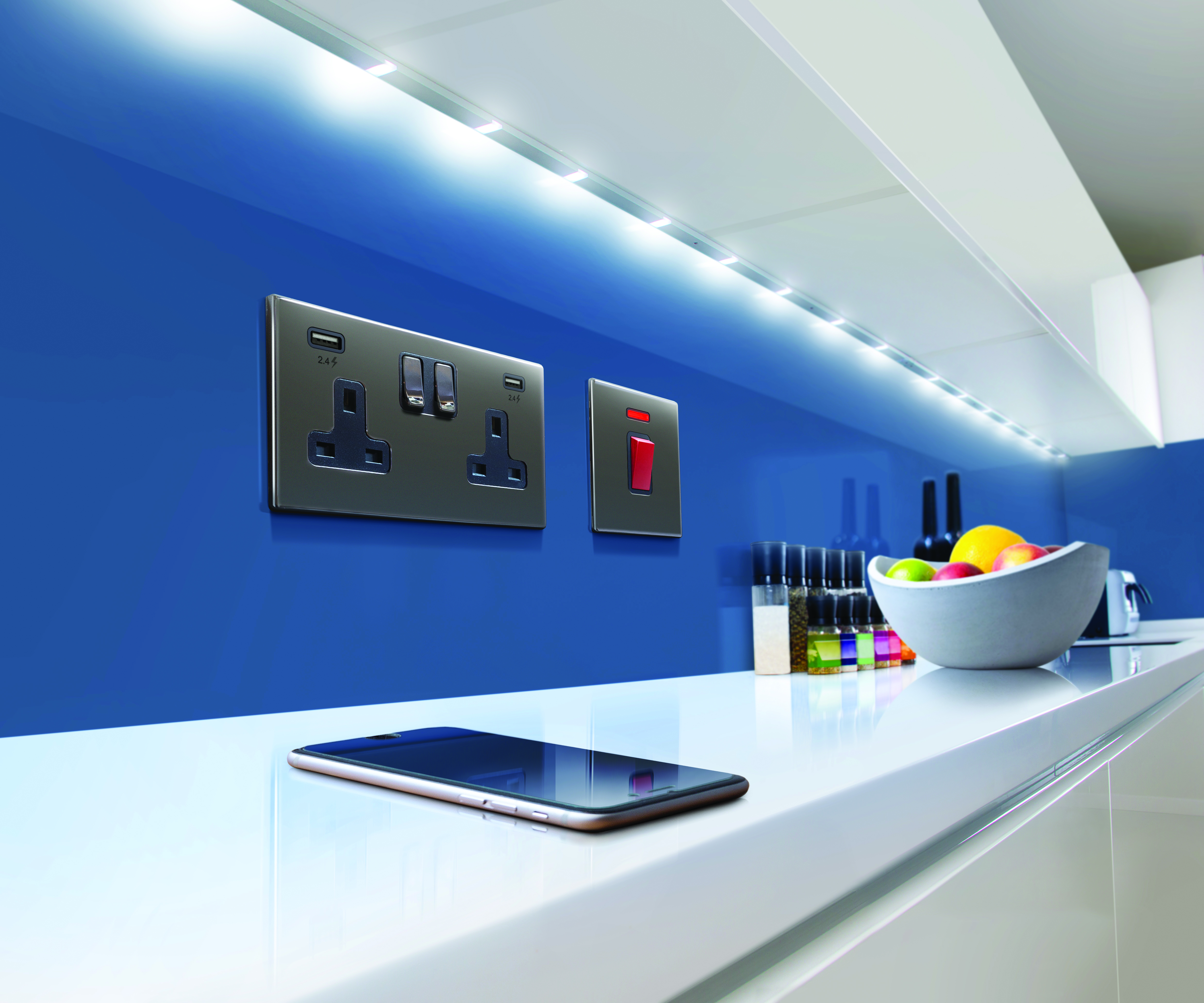 Hamilton's Marketing Manager, Gavin Williams comments "As a specialist supplier of smart lighting and multi-room audio control systems, along with designer switch plates and sockets, delivering solutions for kitchens, bedrooms and bathrooms is key to our ability to support all areas of the home."
This includes smart lighting control, which helps create mood lighting in any area of a property. It's particularly suited to the kitchen/diner where it can transform the space from a food preparation zone into an inviting area for entertainment. Bright LEDs for precise tasks such as knifework can be instantly transformed at the flick of a switch or the swipe of a button. Lighting can be dimmed, or, with a DMX option, can add an RGB colour wash to transform it into a welcoming atmosphere for guests to relax.
Multi-room audio takes the 'smart home' one step further and allows easy streaming of music in the kitchen and multiple rooms, whether for entertaining or simply enjoying the space. This creates an extra special, luxurious feel in a bedroom or bathroom, giving the experience of a top-quality hotel while in the comfort of the home. You can even take it outside too as Hamilton offers music and lighting control options for patio and garden areas.
Hamilton's stylish switch plates and sockets come in a vast range of designs and finishes to control these smart solutions as well as other appliances in the home. In the kitchen, grid-fix plate options allow for the control of white goods with dedicated switches that can be marked with a name or icon for each appliance. In the bathroom, plates come with shaver options. Meanwhile, ideal for the bedroom are plates with dual USB sockets for charging multiple devices, which is particularly desirable for today's ever-connected lifestyle. Providing a coordinated look throughout the home, the solutions are perfect for the tech and style-conscious homeowner.
01747 860088
info@hamilton-litestat.com
www.hamilton-litestat.com
Kbb stand K80