The City & Guilds Group helps people, organisations and economies develop their skills for growth through work-based learning. Its Grade II Listed head office sits on the corner of Giltspur Street and Cock Lane in Smithfields, London, an area steeped in history.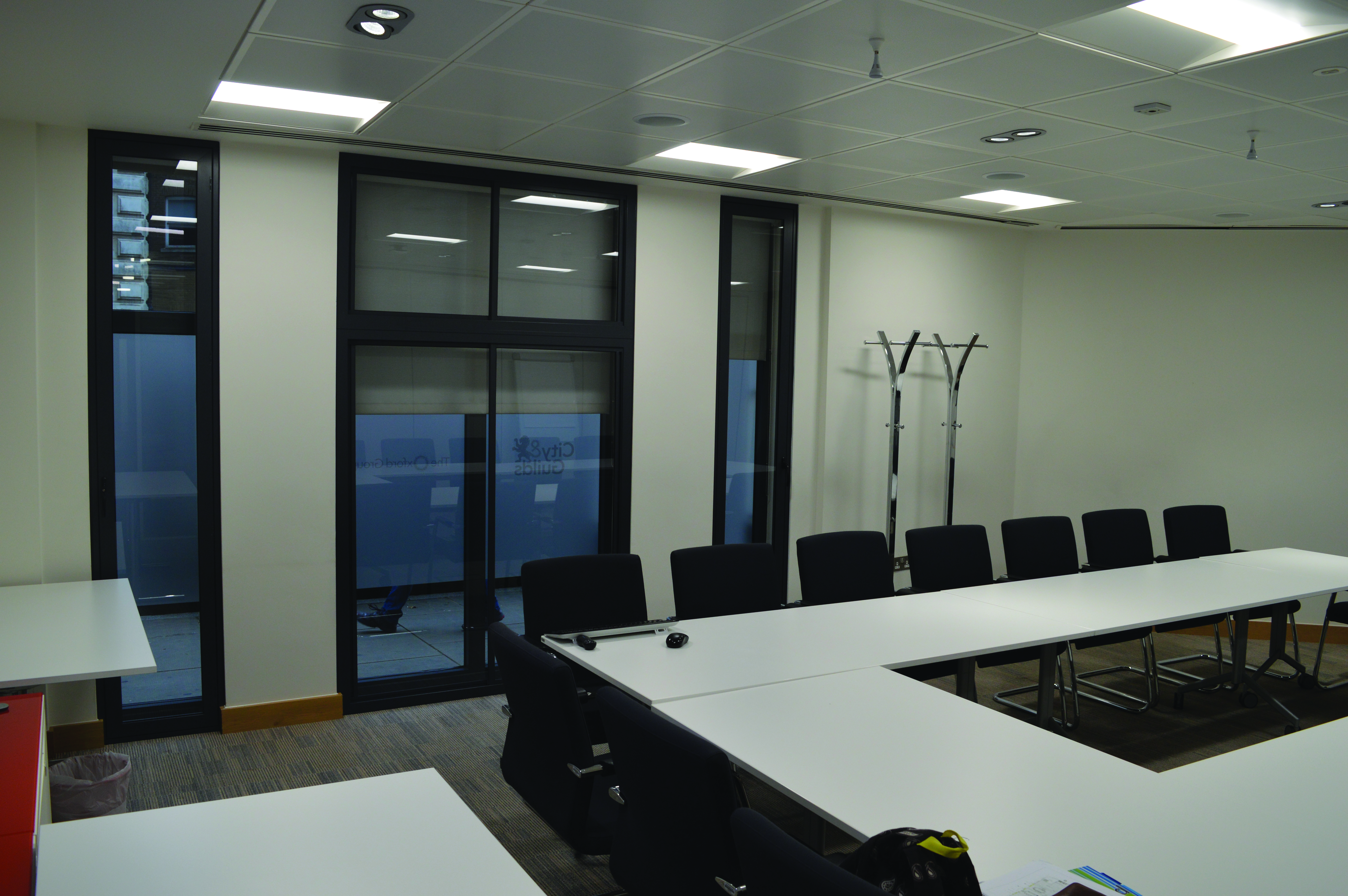 Whitbread's Premier Inn recently acquired a section of the City & Guilds Group's Head Office and is currently constructing a new hotel next door. With plant machinery adjacent to the offices, the noise pollution was disruptive.
The City & Guilds Group decided to install secondary glazing on one side of the building to help create a more conducive work environment. The company approached Selectaglaze, for a window upgrade to all floors of their Head Office, which overlooked the building site.
51 units were installed, including; Series 42 fixed lights, Series 45 and 41 casements, Series 10 and 15 horizontal sliding units, all designed to suit the existing primary glazing. All units were a matt grey finish, which complemented the existing windows and the frames were glazed with 6.8mm laminate 'A' rated safety glass. All skirtings were removed and refitted after the secondary glazing went in, making it look like a part of the original design concept.
Employees at the City & Guilds Group have been very impressed with the level of sound attenuation received and it has made the working environment across all the office floors far more peaceful.
Selectaglaze is the leading specialist in the design, manufacture and installation of secondary glazing; established in 1966 and a Royal Warrant holder since 2004.
01727 837271
enquiries@selectaglaze.co.uk
www.selectaglaze.co.uk