I Tesori demonstrated its beautiful collections of door handles at 100% Design in 2017, promoting its long-established motto of 'purity in form'.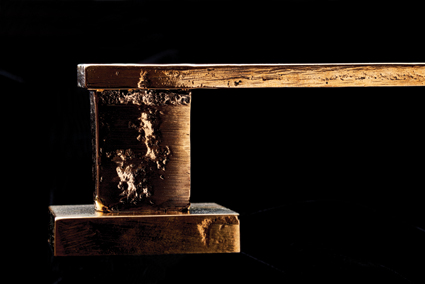 For I Tesori, choosing a door handle is the crowning moment of the door fitting process. It is important that door handles create a connection between the door and the person, helping the user to open, close and promote a feeling of security when locking.
I Tesori door handles continue to grow in popularity. I Tesori styles and finishes vary greatly, whether your client is looking for an ultra-modern design or more classical style, I Tesori has an enormous choice to suit all tastes.
The range includes systems for glass sliding doors, ultra-thin roses from 2mm to 4mm thick, a range or mortice knobs, door handles on a variety of roses or back plates of up to 1000mm long and pull handles in every shape and size.
Since the company started over two years ago, I Tesori has completed many prestigious assignments, including Pegasus Life retirement living homes, London Dock Admiral's Wharf, St. Pauls Cathedral, Church of St. Therese of Lisieux, Dollar Bay and numerous private homes.
The beauty of I Tesori is that there is no minimum order quantity, and the possibility to supply unique pieces or handles in the hundreds, ensuring each individual component is exactly the same in shape and shade; this is why the I Tesori customer comes back time and time again.
Custom styling accounts for 40 per cent of I Tesori sales, on account of the company's ability to provide designs from its existing range, which can be then hand-chiselled with a bespoke design, adding that personal touch.
With over 30 finishes to choose from, you are guaranteed to pick a piece that is distinctive, and if you still can't decide, there is a team of designers that will draw and produce a 3D prototype of your product, enabling you to handle the design and work with the I Tesori team to create that beautiful finished piece.
I Tesori also offers a refinishing service, enabling you to match your door handles to an antique light fitting, or particular design within a project brief.
I Tesori displayed a range of stunning door handles at 100% Design back in September 2017, where you could touch the latest designs and trends and feel the quality of the collections, browse the latest brochures and ask the experts for advice on design solutions.
The company has fully qualified GAI staff members, who not only appreciate style, but can help you with specifications, ensuring the products meet with stringent building regulations.
020 7481 8070
enquiries@itesori.co.uk
www.itesori.co.uk