Glass, concrete and steel are being used more and more in modern architecture. These clean surfaces reverberate but can be counteracted by the right fabrics, such as those offered by Delius, for  interior applications.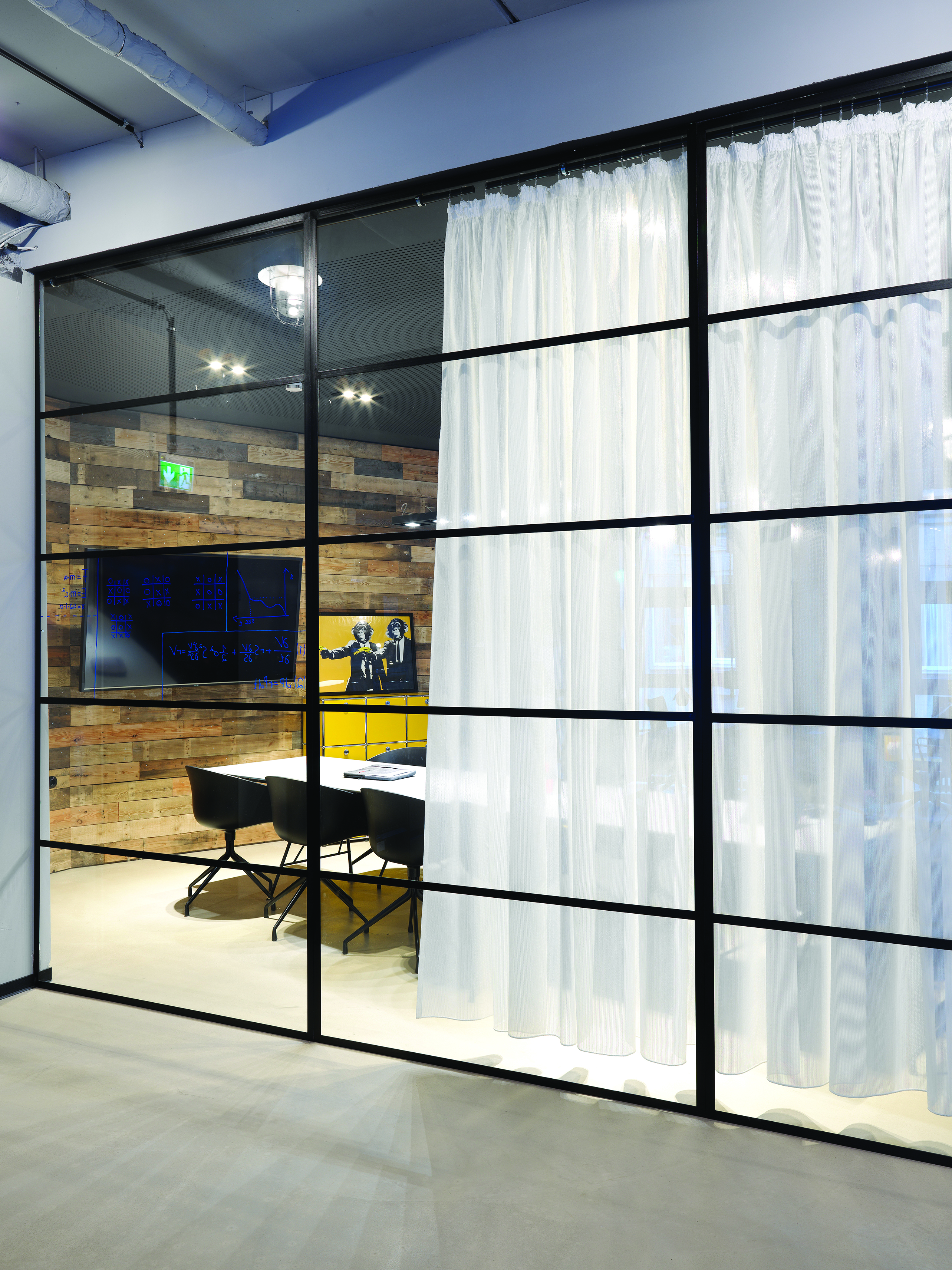 Fabrics absorb sound and thus reduce noise pollution. In addition, they can optimise the acoustics of the room and positively influence communication.
With its comprehensive acoustic collection, DELIUS creates the peace through fabric application that we humans need to feel well at work and at home.
Be it at work, in a restaurant, in a hotel room or in the theatre, good room acoustics foster the wellbeing, communication and output. There are many possibilities to influence room acoustics with the help of textiles. They can be used as curtains, chairs, room separators, wall covering, ceiling suspension, as a panel or an upholstery fabric.
+49 521 5430
contract@deliustextiles.de
www.delius-contract.de