This February Spring Fair, 4 – 6 February, returns with the most exciting show in its 70-year history, showcasing thousands of new products and shining a light on the trends shaping the gift and homeware markets.
The show will deliver a unique, experiential opportunity to buyers looking for next season's hottest gift and homeware products. A hub of inspiration, the event will present an exciting edit of trend-setting brands, many of which are exclusive to Spring Fair. Across 14 show sectors, buyers can expect to find everything from home and gifts, fashion, greetings cards and children's toys, to kitchenware, furniture, DIY hardware, beauty, wellbeing and jewellery.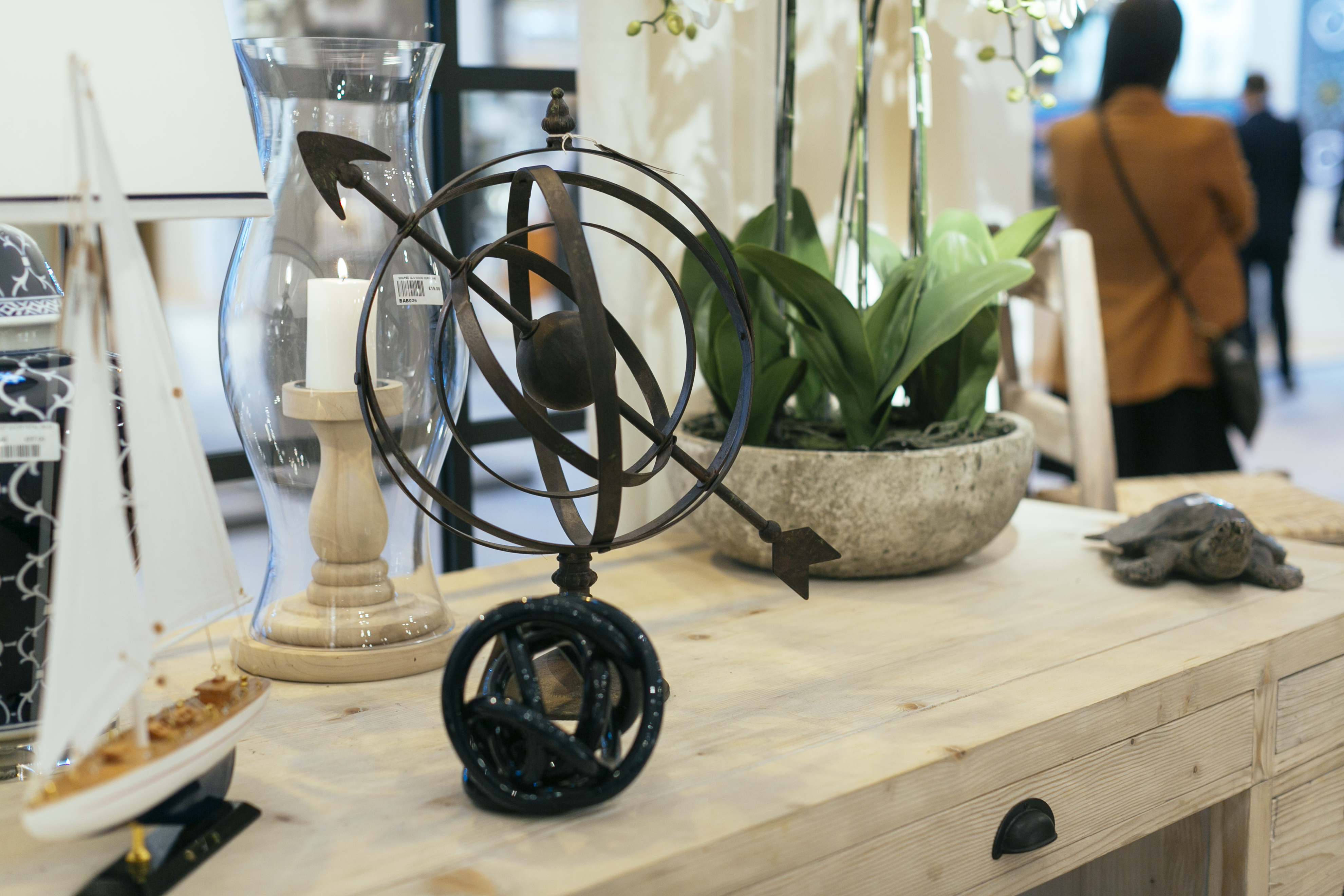 Decoding and presenting trends: The Atelier
One of the most exciting additions to the 2018 edition of Spring Fair is The Atelier – an interactive feature that literally frames the future. Big-screen videos will highlight what's new, what's hot right now, what exciting trends are ahead in 2019 and 2020, and crucially how to make it work for their business.
Through a series of exclusive films – based on insights from industry-leading trend forecasters and platforms WGSN, Pinterest, One Click Retail and Coloro – buyers will be able to gain invaluable insights into a raft of product categories and learn about future trends.
Two installations will be created at the show. Visitors will be able to travel through time in Hall 20, learning about home and gift trends through four different room settings, each focussing on different time frames, from now to 2020. Meanwhile, The Atelier in Hall 17 will focus on jewellery and watch products, and will cover trends from 2018-2019 in two unique displays. These interactive sets will inspire retailers, designers, installers and specifiers helping them keep their fingers on the pulse with all things new.
Home is where the heart is
With Euromonitor International reporting a trend back towards 'cocooning' at home, consumers are expected to continue investing in on-trend products that brighten up rooms, help them achieve a unique look or add a cosy feel to their living spaces. Decorative accessories and home fragrances are predicted to be in demand according to GlobalData, while young shoppers continue to be influenced by fast-changing interior trends – highlighting the need to constantly review and evolve product ranges.
Spring Fair's Home sector will bring together hundreds of suppliers who will present a plethora of inspiring, deco fashion, on-trend homeware items including textiles, furniture, interior and outdoor accessories, as well as soft furnishings.
Among those not-to-be-missed are Clarke & Clarke, Coach House, Hill Interiors, McGowan & Rutherford, Pacific Lifestyle, Voyage Maison and Minster Stylish Living, while retailers will also find the UK's largest selection of Scandinavian brands and a wide variety of Dutch-inspired designs. Nordic Style and Spira of Sweden will present hygge-inspired wares, and those looking to capitalise on The Netherland's flair for design are encouraged to visit Light & Living, Clayre & Eef, Authentic Models and Koopman.
The Summerhouse collective
Exclusive to Spring Fair, The Summerhouse will once again offer visitors the latest in on-trend designs, with a highly-edited selection of the most original UK and international suppliers. Helping retailers, specifiers and installers keep pace with changing trends, it will deliver an abundance of inspiration.
Still very much in-demand, Scandinavian products will play a starring role with Vita Copenhagen, Cozy Living and Shepherd of Sweden showcasing everything from lighting to hygge-inspired slippers.
Among the other new exhibitors will be PTMD, a Dutch company that produces a dazzling collection of products designed to enhance living rooms. Created by leading artists, visitors to its stand will find lighting, pots, glassware, furniture, textiles, artificial flowers, wall and other decorations. Meanwhile, highlighting the variety in The Summerhouse, NATURES Collection will be on-hand to present its immaculate range of sheepskins for interior, apparel and footwear. Other big-name companies in The Summerhouse include The Libra Company, Jellycat, Parlane, India Jane, Dartington Crystal, Gisela Graham, Stone Glow Candles and Bronte By Moon.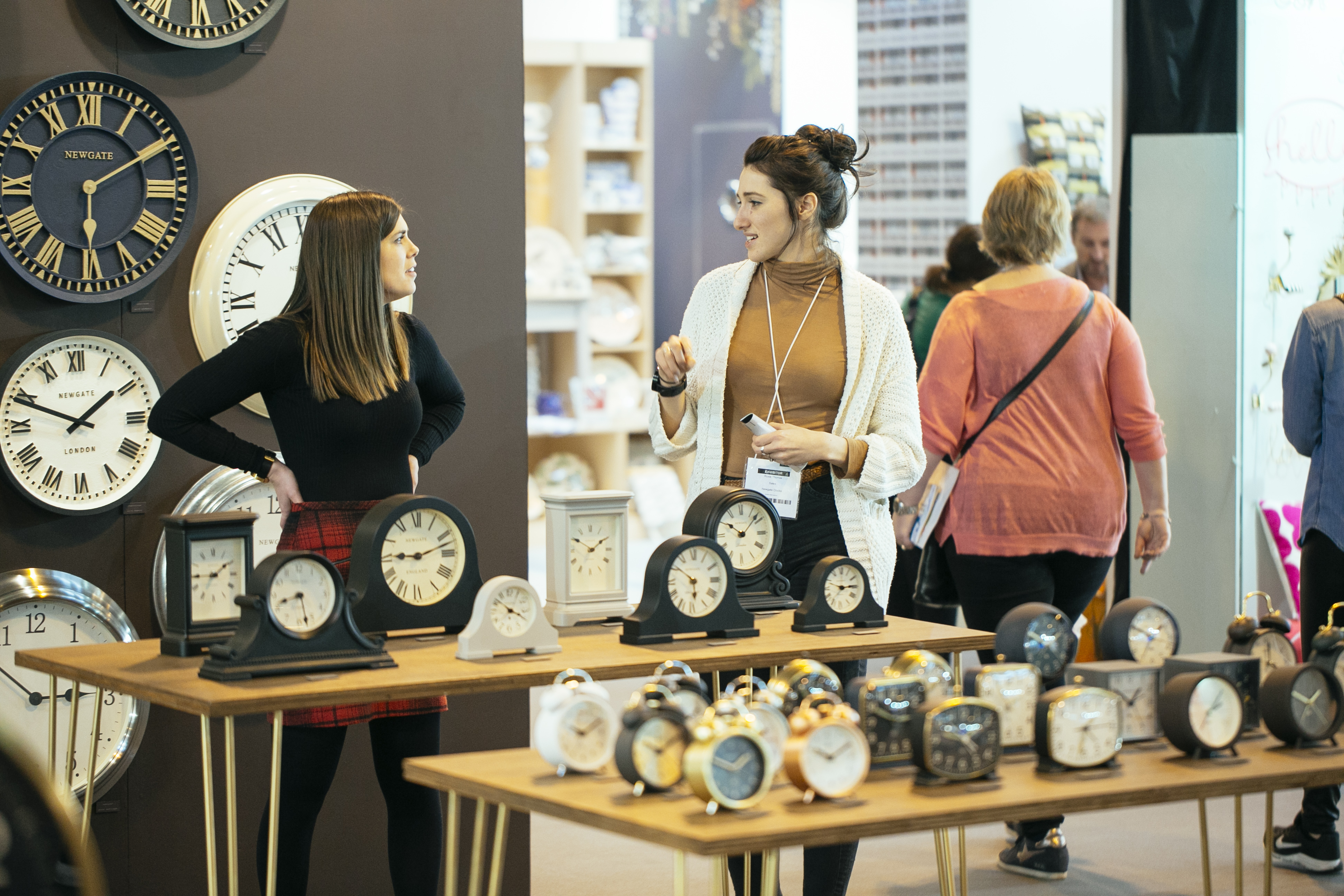 Bringing housewares to life
Within the always popular Kitchen, Dining & Housewares sector, buyers will find more than 150 leading industry brands from around the world, including Horwood Homewares, Kitchen Craft, Bos Kaasgereedschappen, Meyer Group, Portmeirion and Creative Tops. A vast range of innovative merchandise will be on display, such as the latest small electricals, tableware, food preparation products, utensils and waste management units. And with open-plan living a key theme in today's homes, innovative storage solutions will also be very much in the spotlight.
The latest drinkware and accessories, like reusable water bottles that offer a range of innovative functions and designs, will also be on display, while there will be more licensed products across the hall than ever before, with Ted Baker and Sophie Conran offering some unique new ranges.
The sector will also feature the Housewares LIVE demonstration area that will present an exciting schedule of not-to-be-missed product showcases and tasting experiences. Kicking it off will be actor, director, producer and writer Ryan Philpott, who will host the events, making sure that the audience gets involved as much as possible throughout the course of the four days. Kitchen hardware expert Malcolm Harradine will be joined by celebrity chefs Jeremy Pang and Ken Hom to showcase a selection of the best products and innovations to use in the kitchen, while The Wine Show's Joe Fattorini will also explain how retailers can introduce memorable wine tasting experiences to their stores.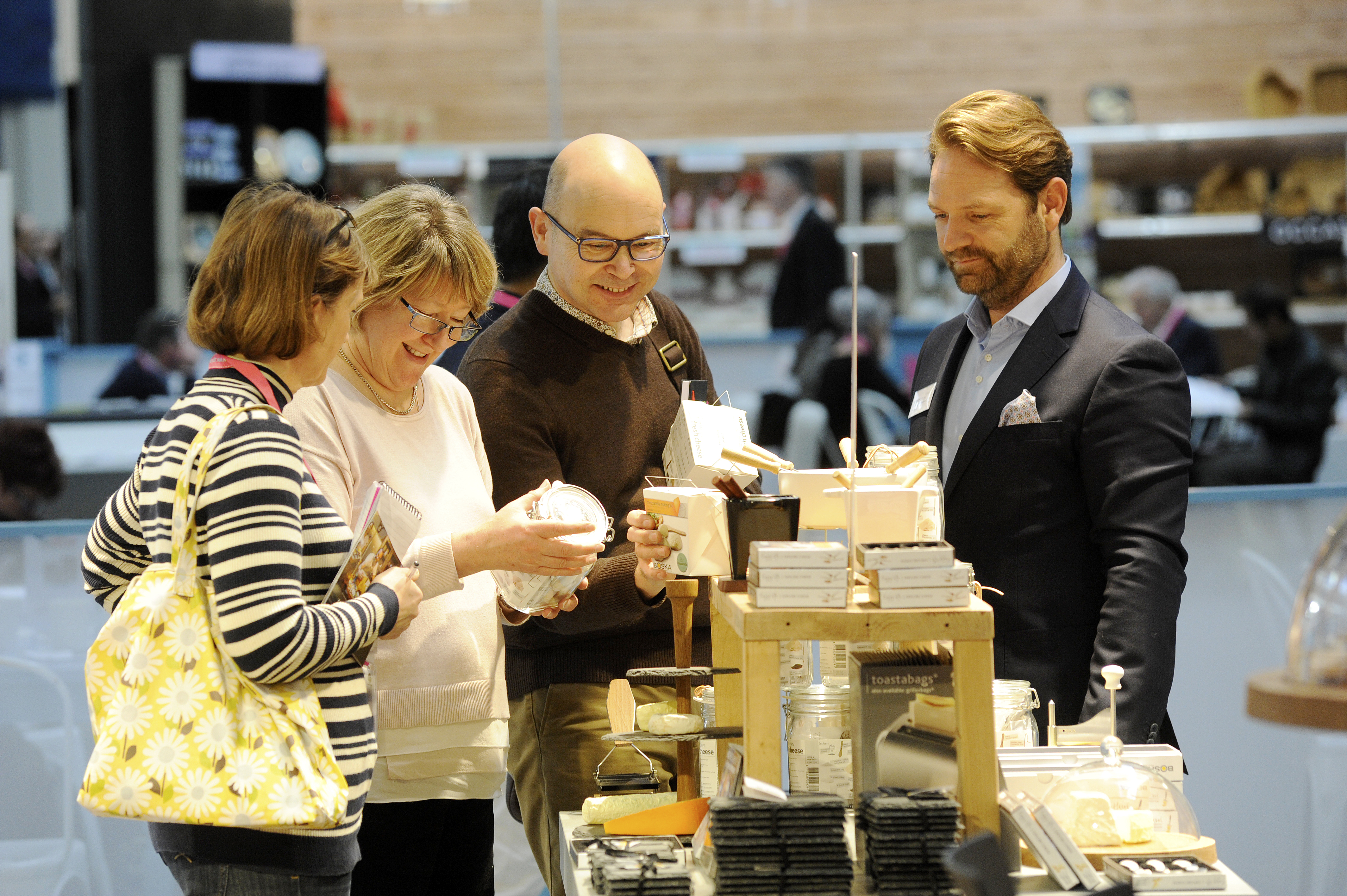 Making the most of your visit
Available on the Spring Fair website, the Spring Fair Appointment Planner, with its matchmaking functionality, recommends exhibitors based on preferences such as product category and show sector. It enables both exhibitors and visitors to request and accept meetings ahead of the show, to help everyone make the most of their time.
Awards
Finally, for the first time in the awards' 40-year history, The Giftware Association and Spring Fair have joined forces to co-host the Gift of the Year Awards 2018. Retailers and brands from across the UK will gather at The Vox, part of Resorts World entertainment complex, to see who will be crowned this year's winners.
Spring Fair
4-8 February
The NEC, Birmingham
www.springfair.com
https://twitter.com/SpringAutFair
https://www.linkedin.com/groups/818517/profile
https://www.youtube.com/user/springfairinternatio
www.facebook.com/SpringAutumnFair