Carl Hansen & Son has opened its new flagship store at Karlavägen 76 in Stockholm. Trigueiros Architecture has created an elegant store for showcasing Carl Hansen & Son's extensive collection of Danish furniture by designers such as Hans J. Wegner, Kaare Klint, Arne Jacobsen, Ole Wanscher, Børge Mogensen, Poul Kjærholm and others.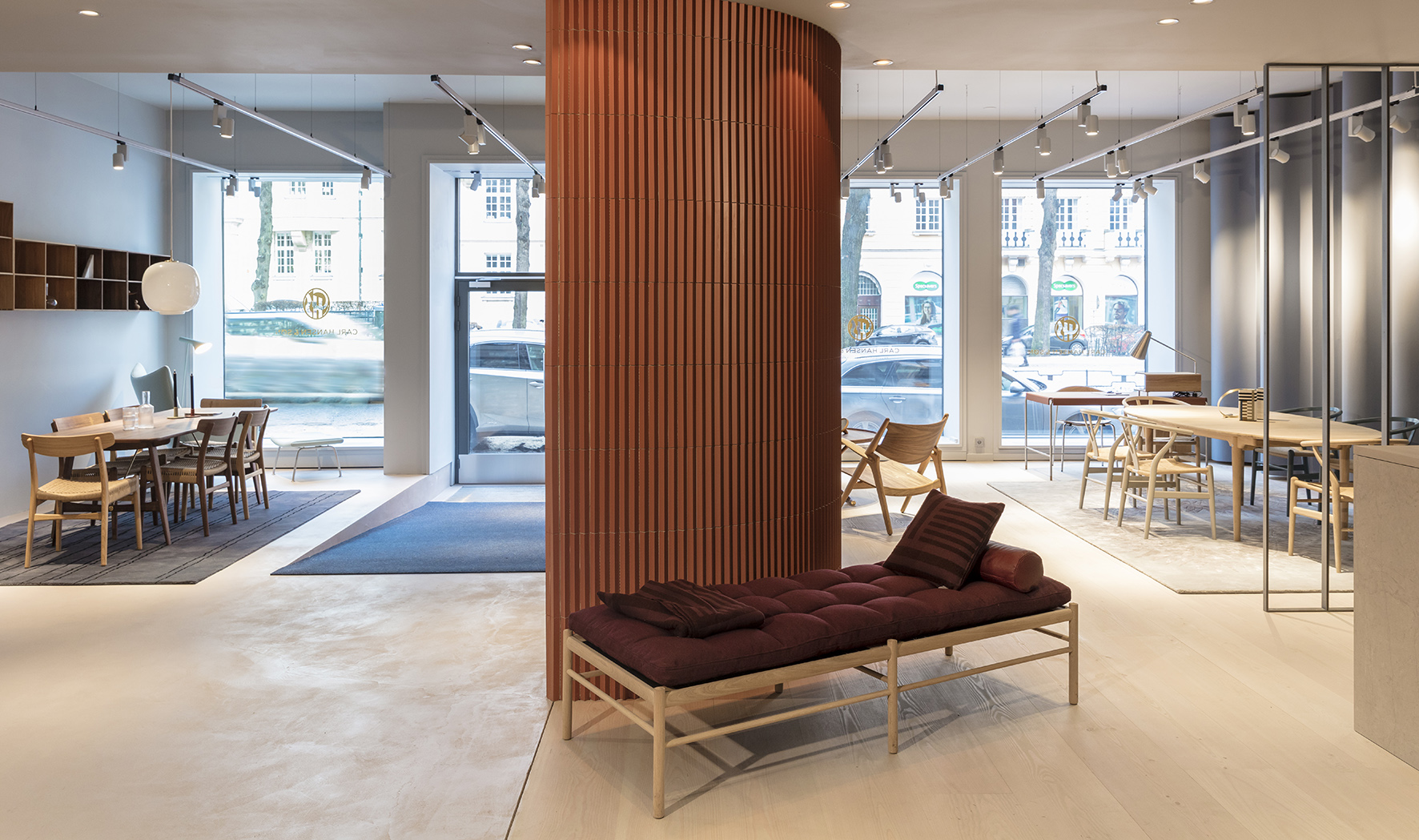 The design of the 350-square-meter flagship store at Karlavägen is inspired by the Nordic universe, with an emphasis on light, openness, exclusive natural materials, texture and high-quality craftsmanship.
The task of transforming the original premises into a design universe reflecting Carl Hansen & Son's core values was placed in the hands of architect Vasco Trigueiros from the internationally renowned Swedish design studio Trigueiros Architecture. Capitalising on the silent power of materials, the architects created a flagship store with a visually harmonious expression.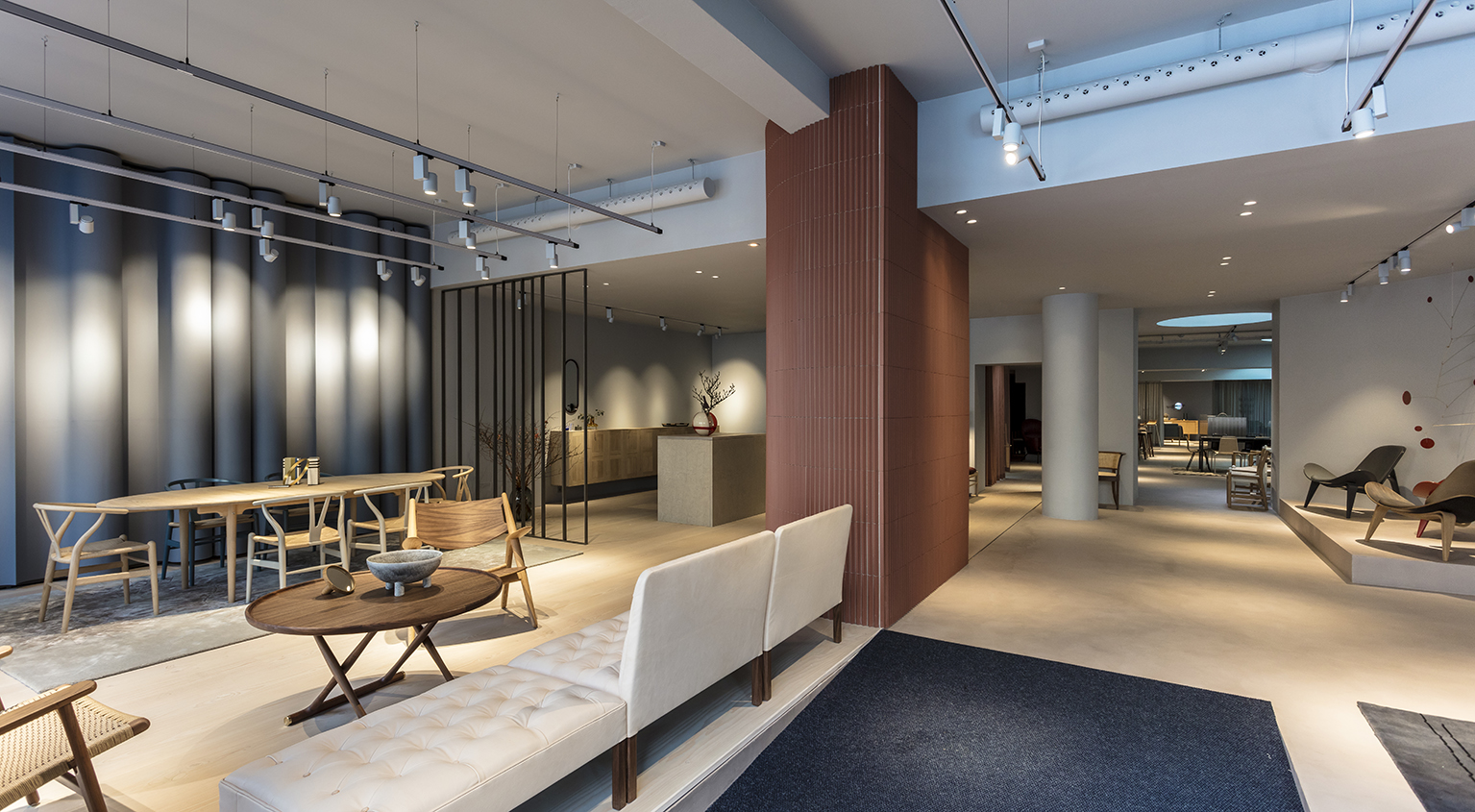 Natural light has been artfully balanced with soft interior lighting and extensive decorative lighting. This has been achieved in part with large window sections that stretch along the street-level façade, while additional light floods in through six unique skylights.
A colour scale inspired by nature and materials, such as light-coloured wood, concrete and marble creates an inviting setting for Carl Hansen & Son's design universe. "The spaciousness of the new flagship store combines with a welcoming and friendly feel – aligning with the exceptional design and quality of the furniture. We set out to create harmonious and modern spaces with the furniture as the focal point. This has been achieved, among other things, by working with open surfaces and transparency, as well as with architectural elements such as columns and extraordinarily high ceilings," Vasco Trigueiros explains.
CEO Knud Erik Hansen, the third generation of the Hansen family, comments: "Stockholm is a metropolis focused on presenting sublime furniture design, and Sweden is a design-conscious nation that shares many of our aesthetic values. It is therefore only natural for us to establish a store in this beautiful city, in a country with fine craftsmanship traditions and a penchant for minimalist and functional design."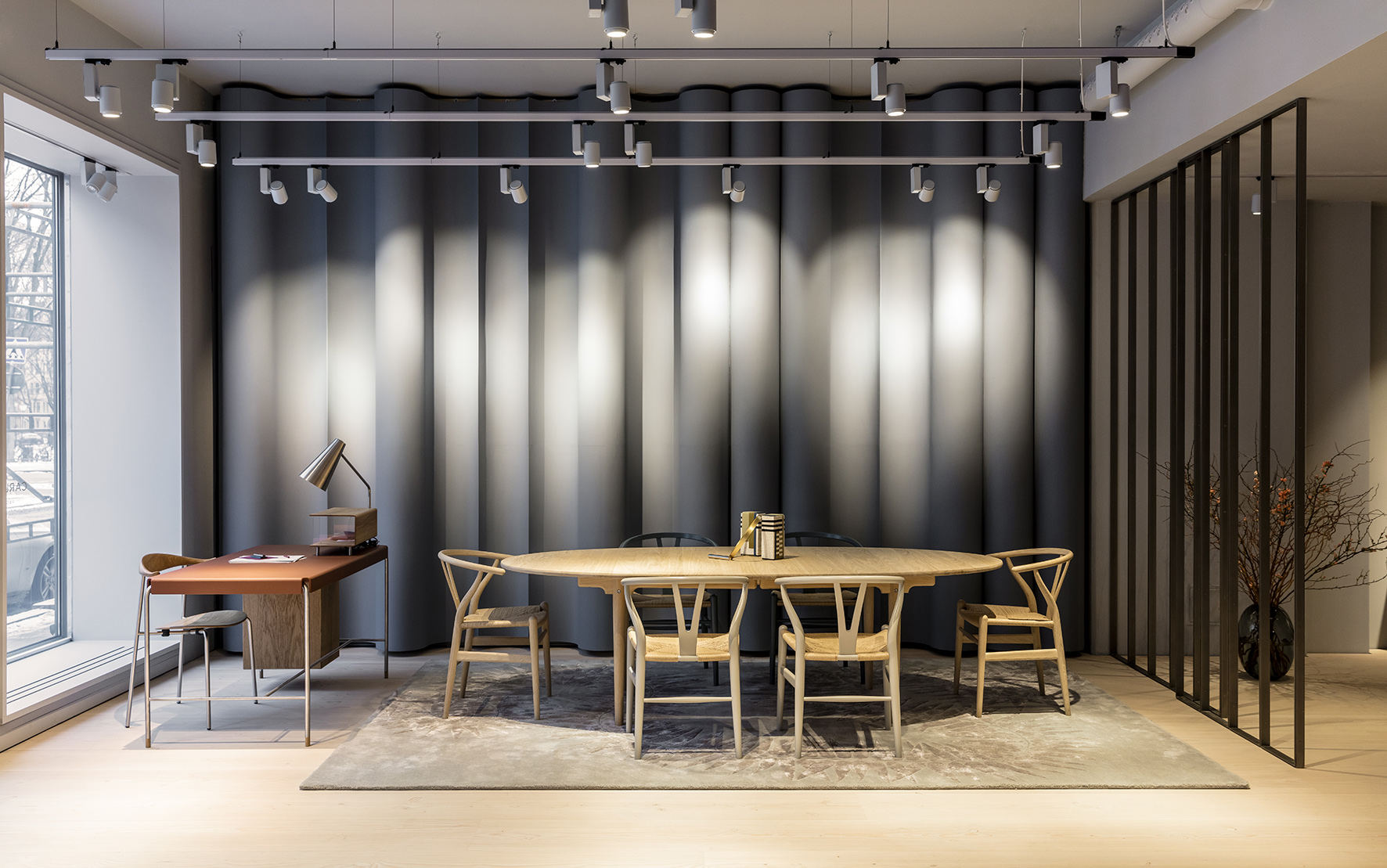 He continues, "We have placed great emphasis on creating an innovative and inspiring environment for both the private customer with an interest in design and for the professional buyer. The store's many square metres have been divided into two areas: one offering inspiration for the home, and another targeted at architects, interior designers, developers and those looking for an overview of Carl Hansen & Son's collection for the contract market. The flagship store also offers display areas with furniture aimed at public spaces, as well as meeting facilities and spaces for various types of events."
Carl Hansen & Son is renowned internationally for its exclusive furniture designed by some of Denmark's all-time greatest furniture designers. The Danish furniture maker has created a tasteful presence for itself in the prominent Östermalm district, in an area of the Swedish capital that already houses high-end stores, exclusive restaurants and corporate offices.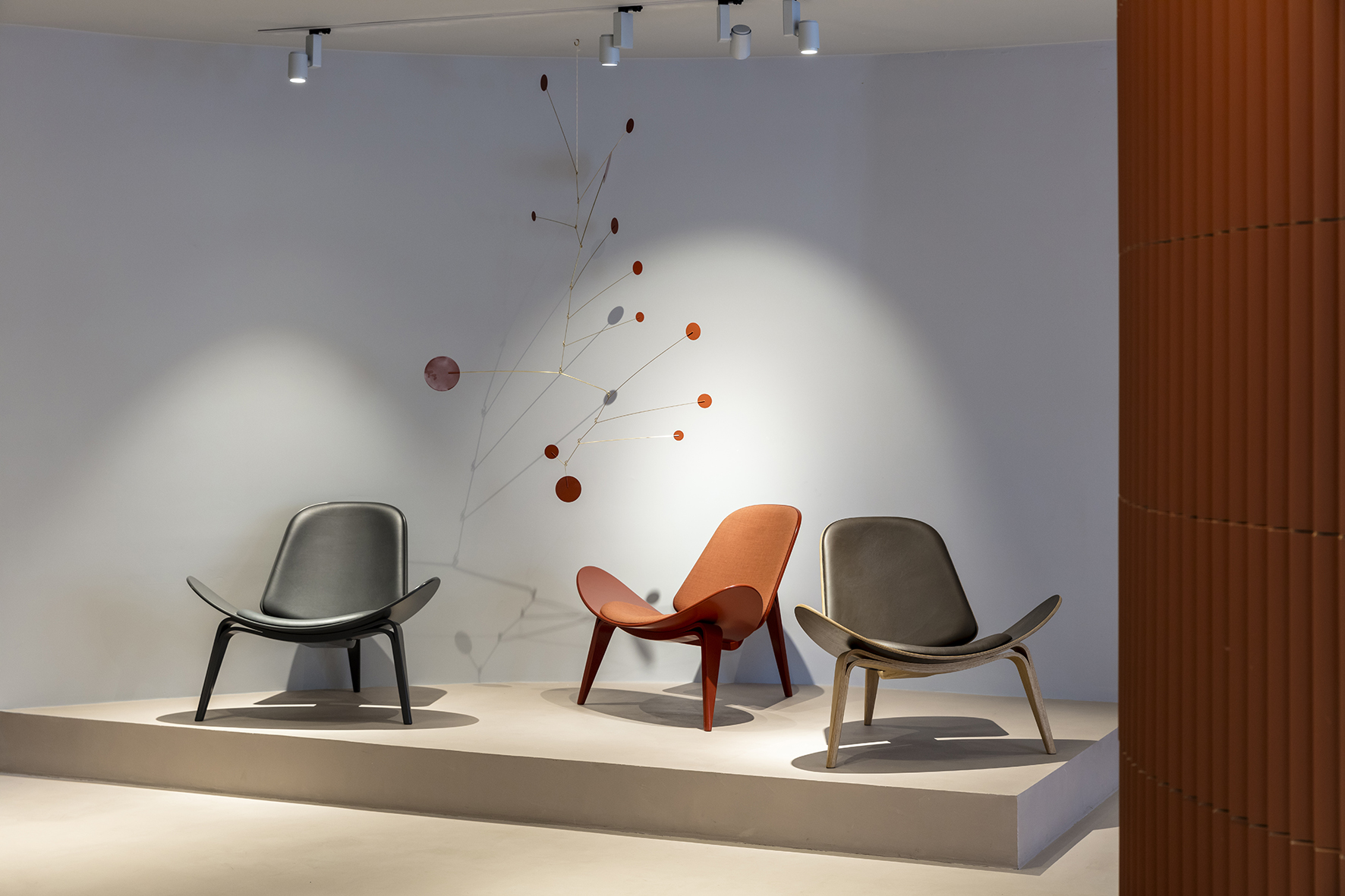 The establishment of the store in Stockholm is the most recent step in Carl Hansen & Son's realisation of its international expansion strategy, which the company has actively pursued in recent years.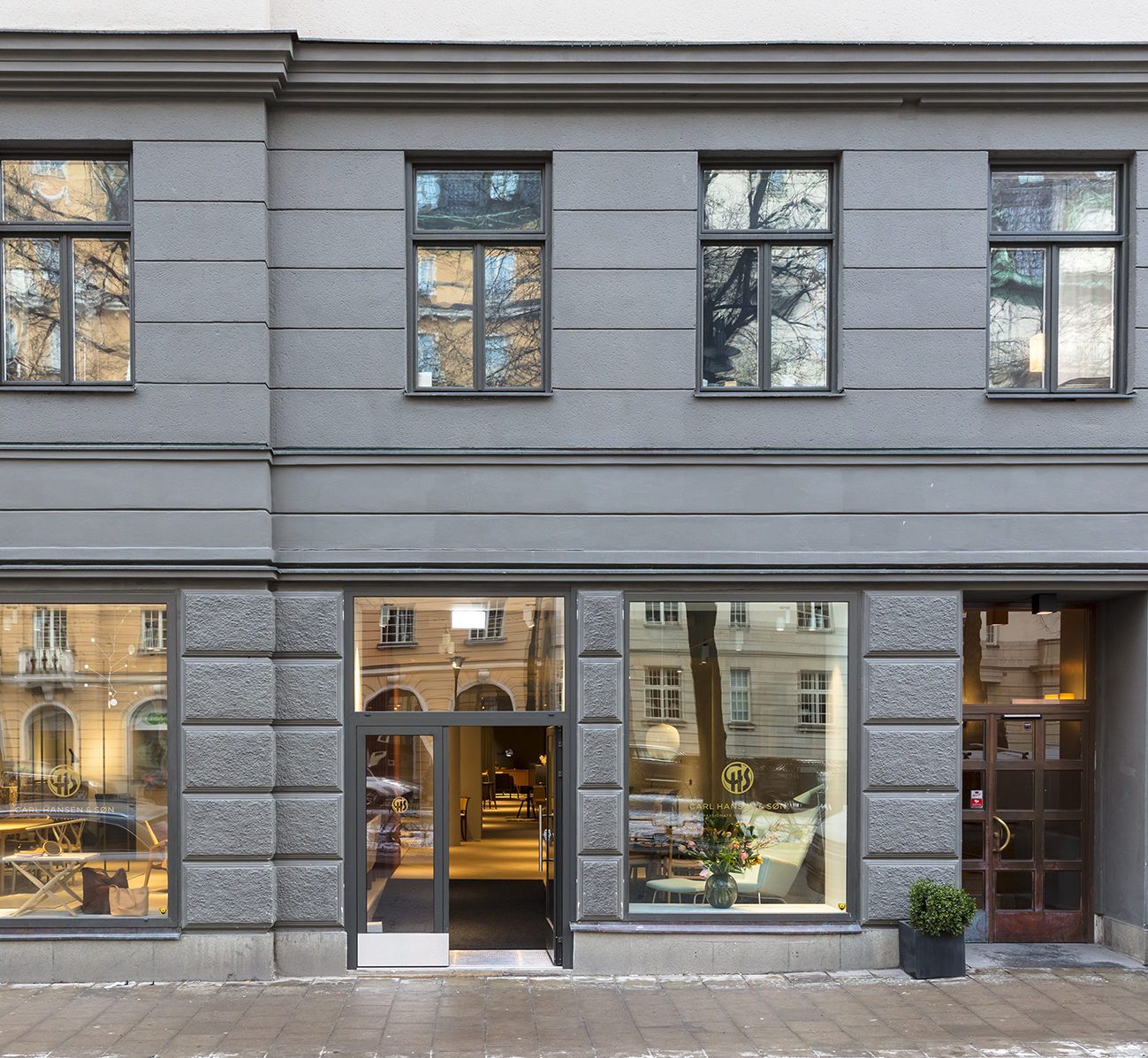 Carl Hansen & Son Flagship Store
Karlavägen 76
114 59 Stockholm
Sweden
www.carlhansen.com