Mortimer House has unveiled the design of the new premium workspace and wellbeing destination in the heart of London's Fitzrovia, designed by interior designers AvroKO.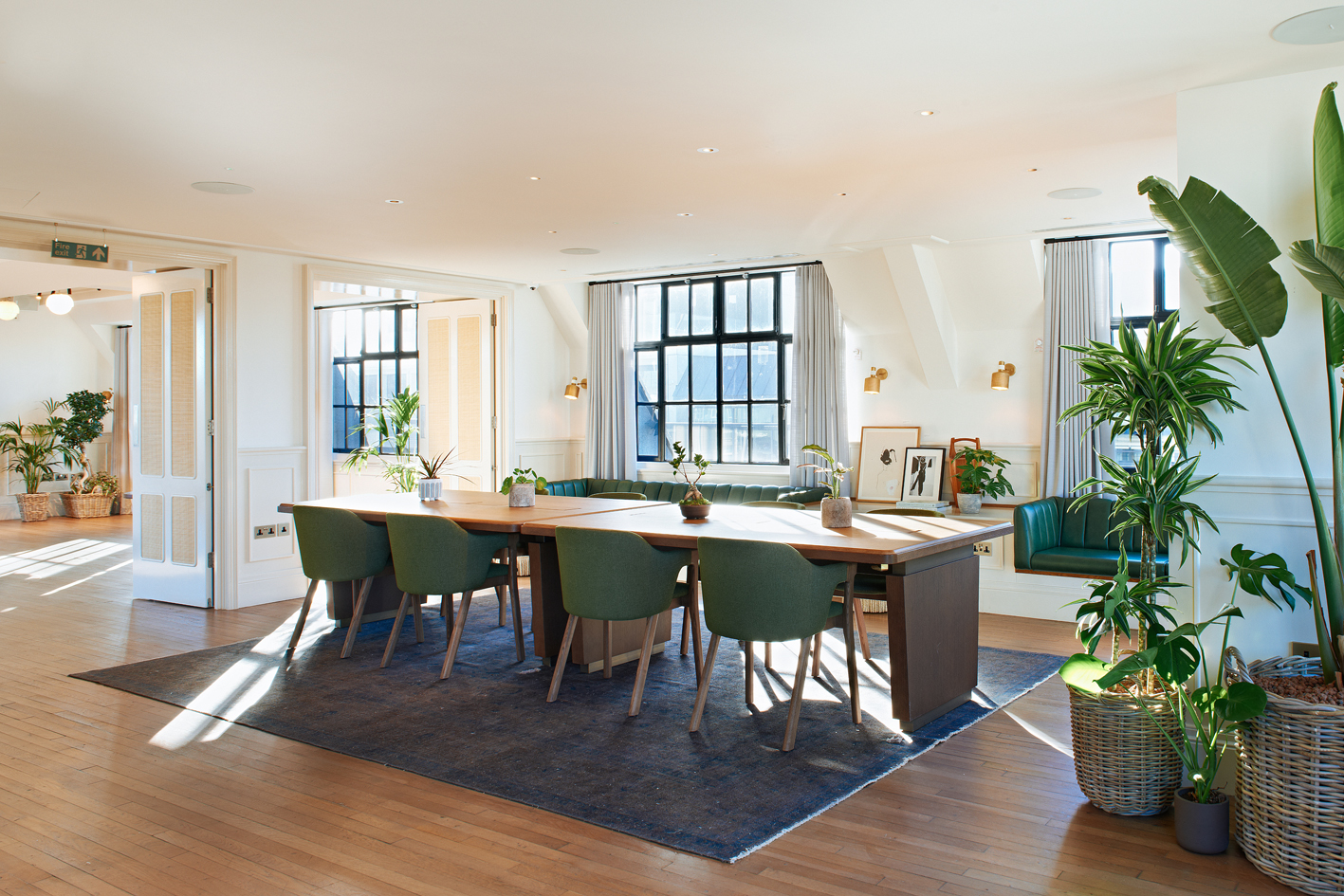 The majestic six-storey Art Deco building has been lovingly restored by interior designers AvroKO to become a focal point for genuine creative communion for members who wish to create, work and unwind in equal measure.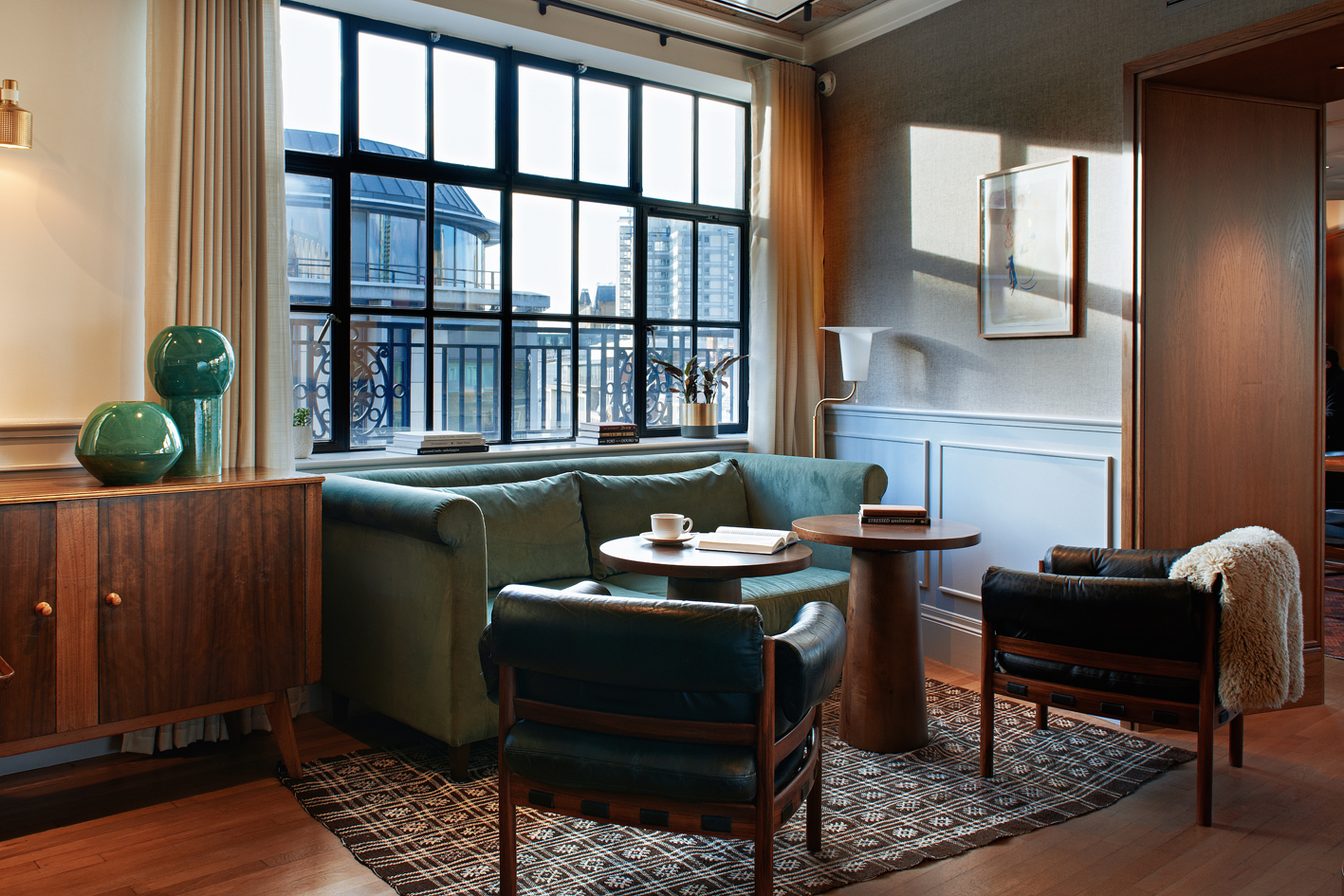 The concept, developed by Founder and CEO Guy Ivesha, a former hotelier, is derived from the venue's namesake, Abraham Maslow, and his renowned psychological theories surrounding human motivation and happiness. Harmoniously melding the post-modern design with exposed features from the original 1930's building, Mortimer House includes a public restaurant, four floors of dedicated work space, a gym and yoga studio and communal floors, punctuated by warm hospitality.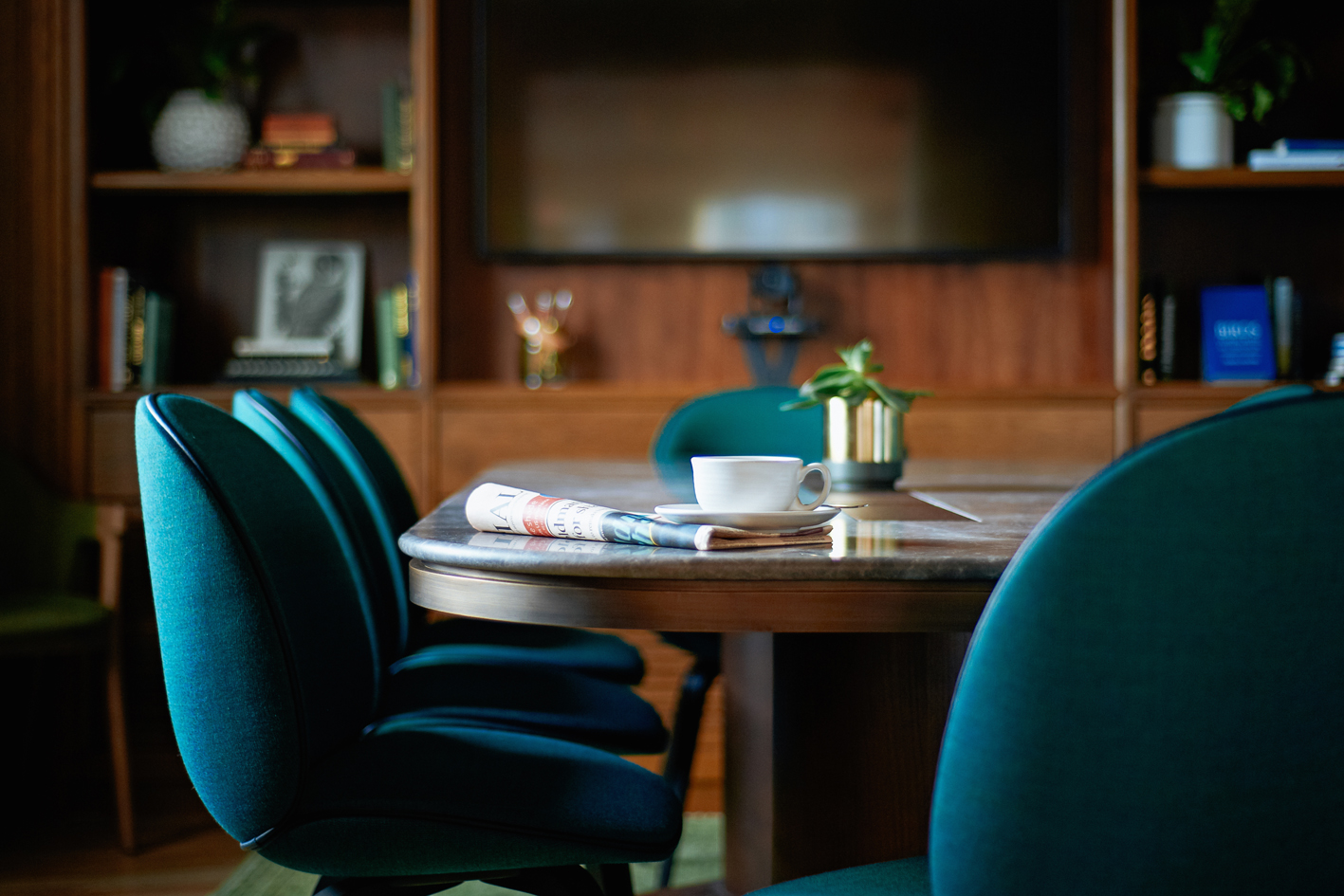 AvroKO have visualised Maslow's Hierarchy of 'needs' into immersive hospitality-led experiences for members. The hierarchy was directly translated into the design as well as the programmatic layout, channelling Maslow's fundamental idea that basic human needs are fairly simple yet crucial, and celebrates them through hospitable thinking and a tightly focused design narrative.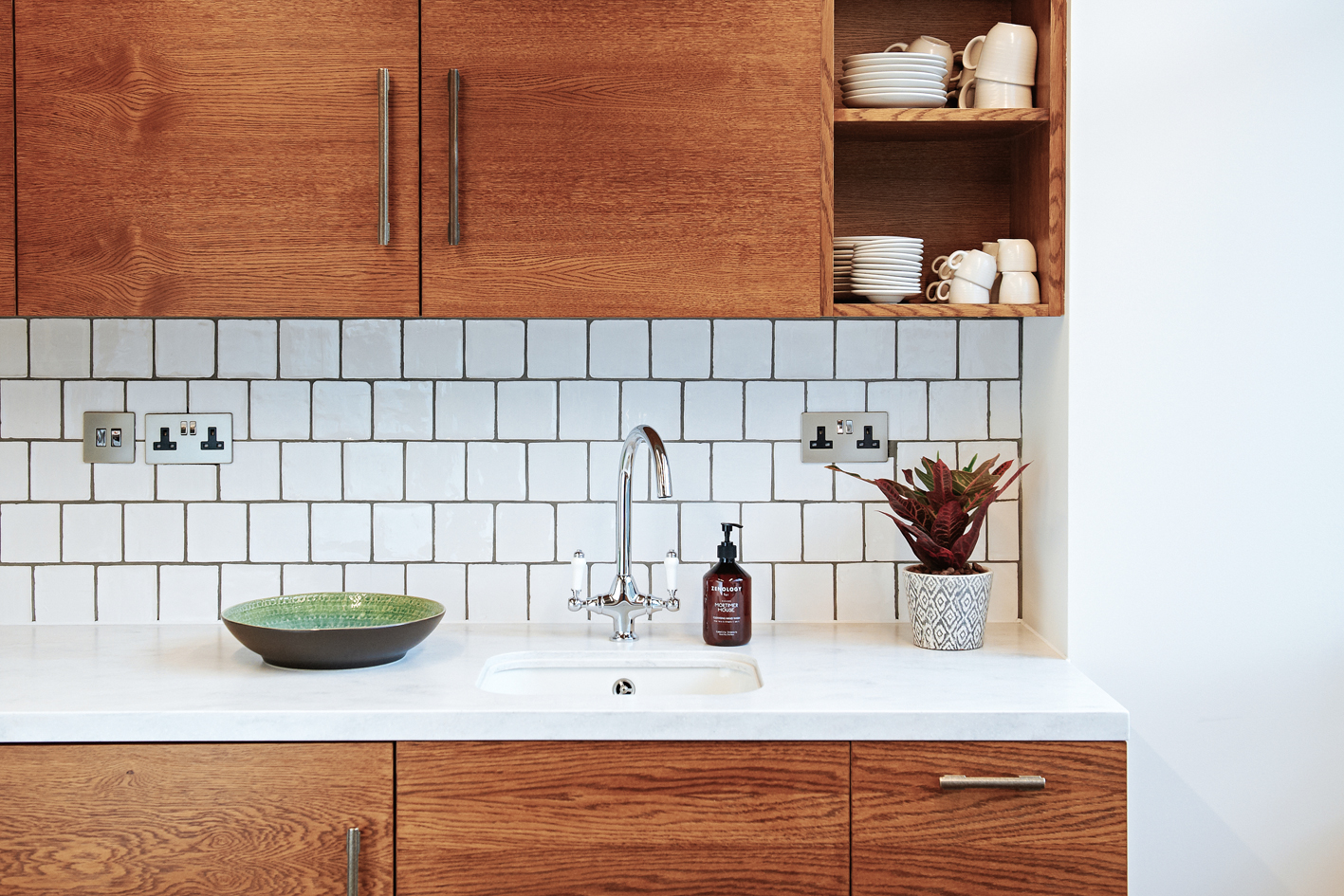 The base level of Maslow's Hierarchy, representing the "physiological needs" of the individual, is translated in the ground floor restaurant, Mortimer House Kitchen, which is open to both members and the public. AvroKO exposed the building's "physiology" itself, uncovering original details – marble mosaics, plaster mouldings, wood floors, concrete columns, and terracotta ceilings – while adding newly-constructed but period-specific details, materials, and furnishings.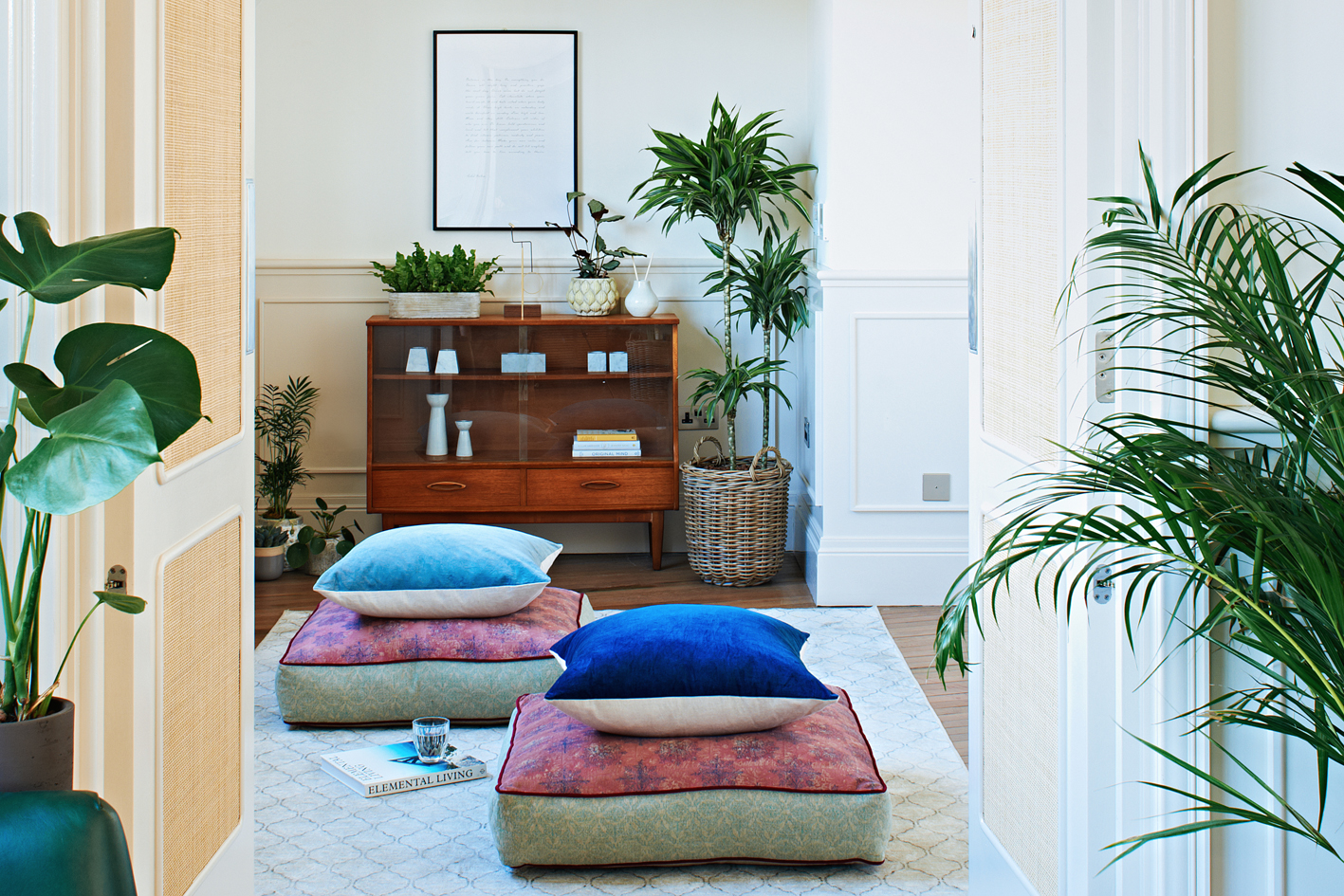 The "social belonging" level of the Hierarchy is illustrated on the four members co-working floors, which provide fully furnished and intuitively designed workspaces, which consist of private studies, individual bureaus, a variety of meeting rooms, one of which contains its own kitchen, and communal living rooms. They have been carefully designed to foster a sense of community through creating accidental social connections, such as the re-introduction of the classic tea trolley or the use of atypical gathering spaces strategically placed throughout the floors. The palette of these floors is specifically neutral in order to allow an organised chaos of the community's style to define the overall aesthetic.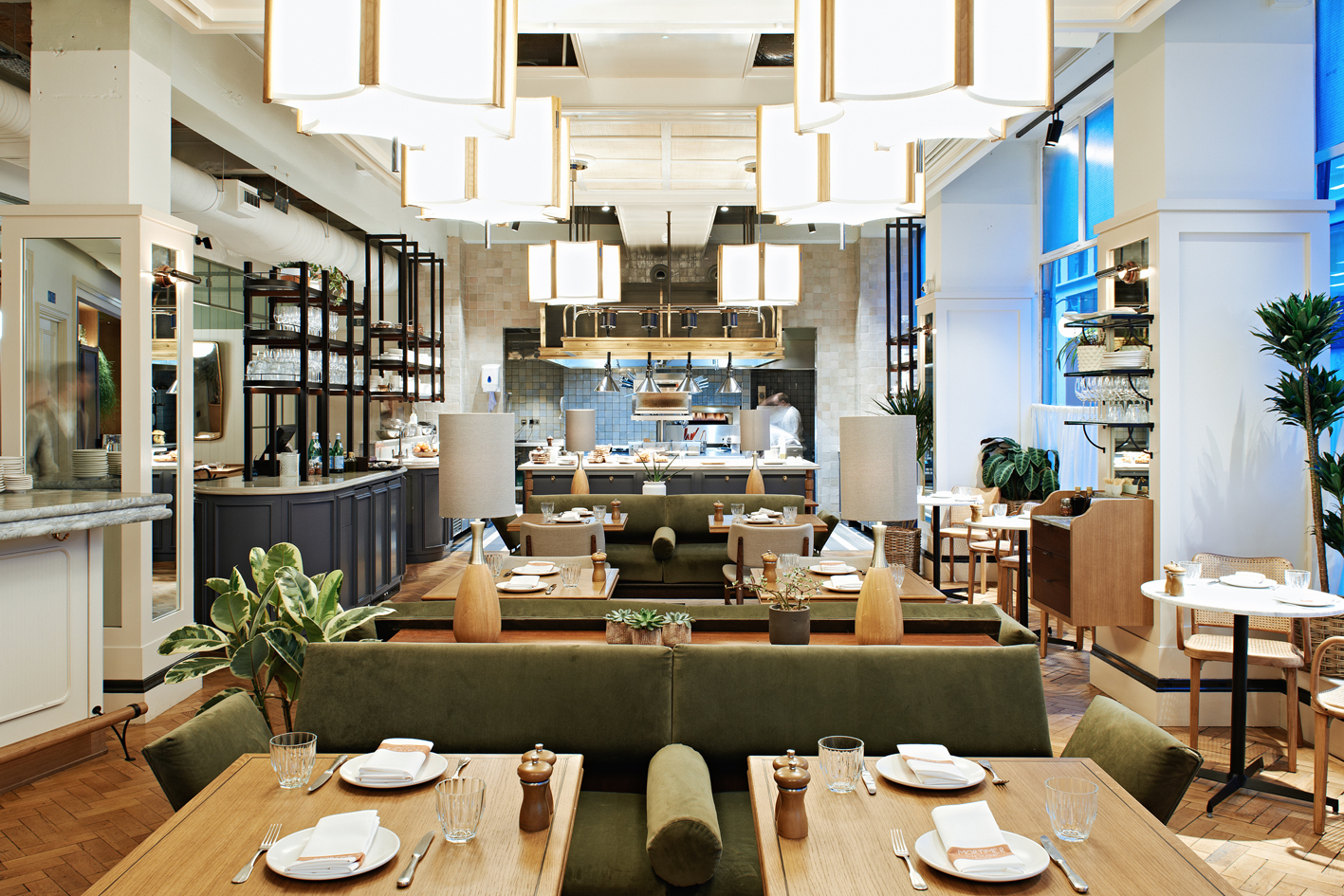 The fifth floor is home to the Living Room and Den, inspired by the Hierarchy's level of "esteem" to explore self-confidence as it relates to innate human curiosity, driving the design decisions on everything from the layout – featuring a central bar, mid-century library, fireplaces and an outdoor balcony with views of the London skyline – to a curated but eclectic collection of 40's vintage mixed with modern furniture and furnishings. As the beating pulse of the Mortimer House community, it provides a vibrant informal social setting that serves members who wish to work and relax in a shared environment.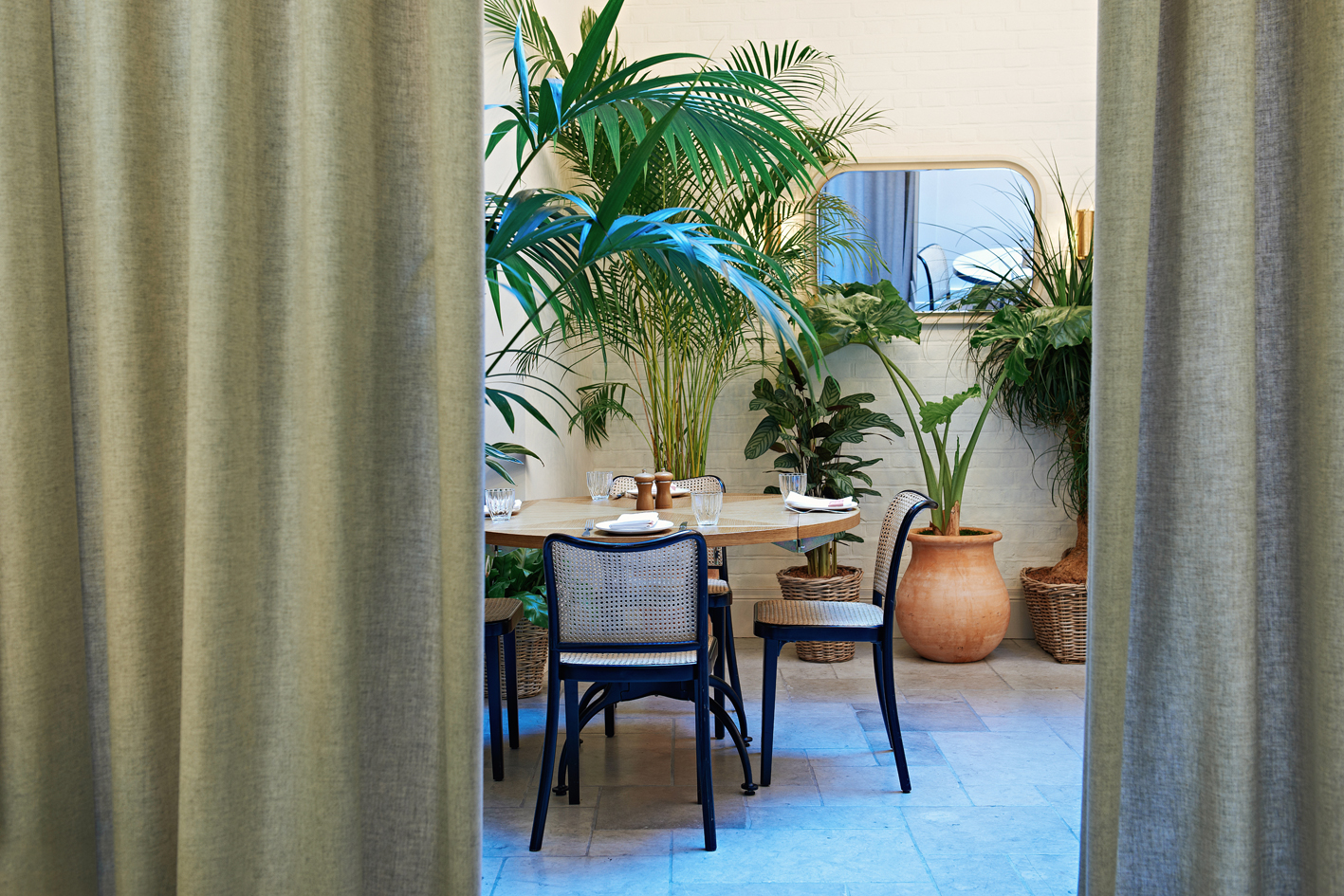 The Loft & Gallery on the sixth floor serves as an event space, but doubles as a members-only quiet work floor as well as a gallery of rotating large-scale art installations. This floor reflects the Hierarchy's need for "self- actualisation" designed as simple spaces that have been whitewashed to remove any material clutter, which would otherwise interrupt quiet reflection and thought. The penthouse floor, which also benefits from a balcony, includes a purpose-designed Meditation Room, providing an essential breathing space for quiet contemplation and relaxation for members.