Studio Ashby is the first British interior designer to join The Invisible Collection 's revered selection of international designers and architects designed for private residential projects in the UK.
Including a riverside penthouse on the Southbank, a holiday home on the coast in the New Forest and a family home in Holland Park, Studio Ashby's first furniture collection consists of 17 pieces.
The collection includes an acrylic Yves Klein blue inspired console table, a sculptural leaf-shaped desk, signature mohair dining benches and a raw edged vanity mirror. These pieces are made by skilled craftsmen in the UK, from a variety of materials ranging from acrylic to jesmonite, steel to marble, shearling to burr elm timber.
The collection draws inspiration from art, nature and the places Sophie travels to. From the works of Yves Klein to Jean Arp, the Japanese Kyoto gardens of Holland Park to the colours of the Karoo. Her nomadic upbringing and love for travel, combined with her artistic sensibility grant a unique personality to her designs.
Sophie has a deep-rooted curiosity for human sense of place, both how people respond to nature and how it shapes them in return. This leads her design process and allows her to create functional furniture with the power of generating positive experiences.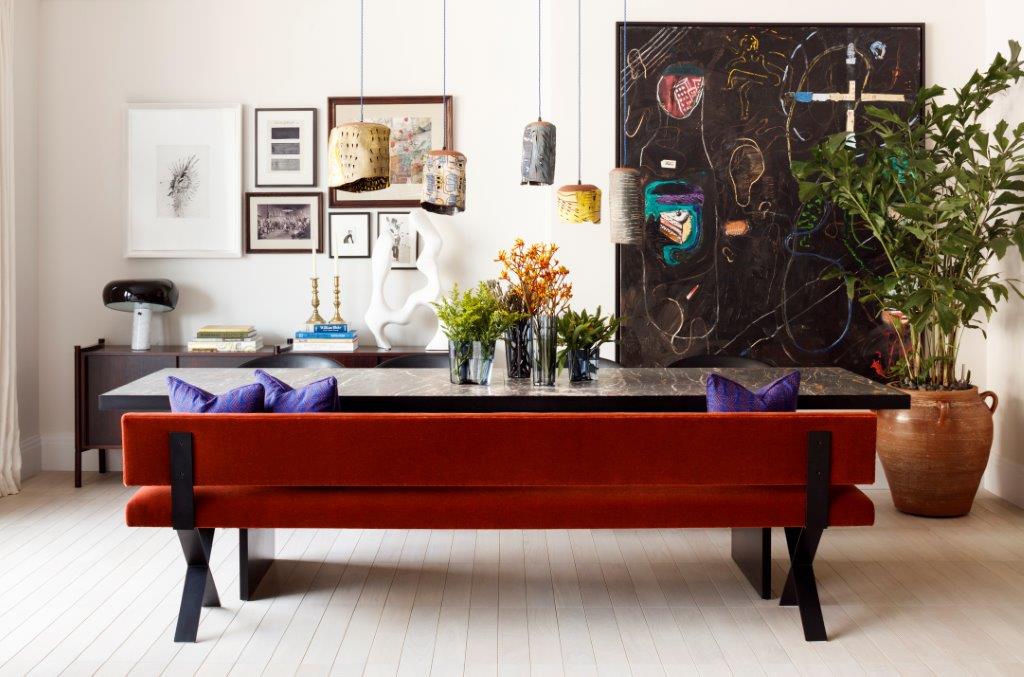 Sophie commented on her design ethos, "Good design has meaning: the things we surround ourselves with everyday should move us and make us feel alive. it is these qualities that I am inspired by and I seek to bring out in my interiors – ultimately it is a soulfulness that allows people to connect to the spaces they inhabit."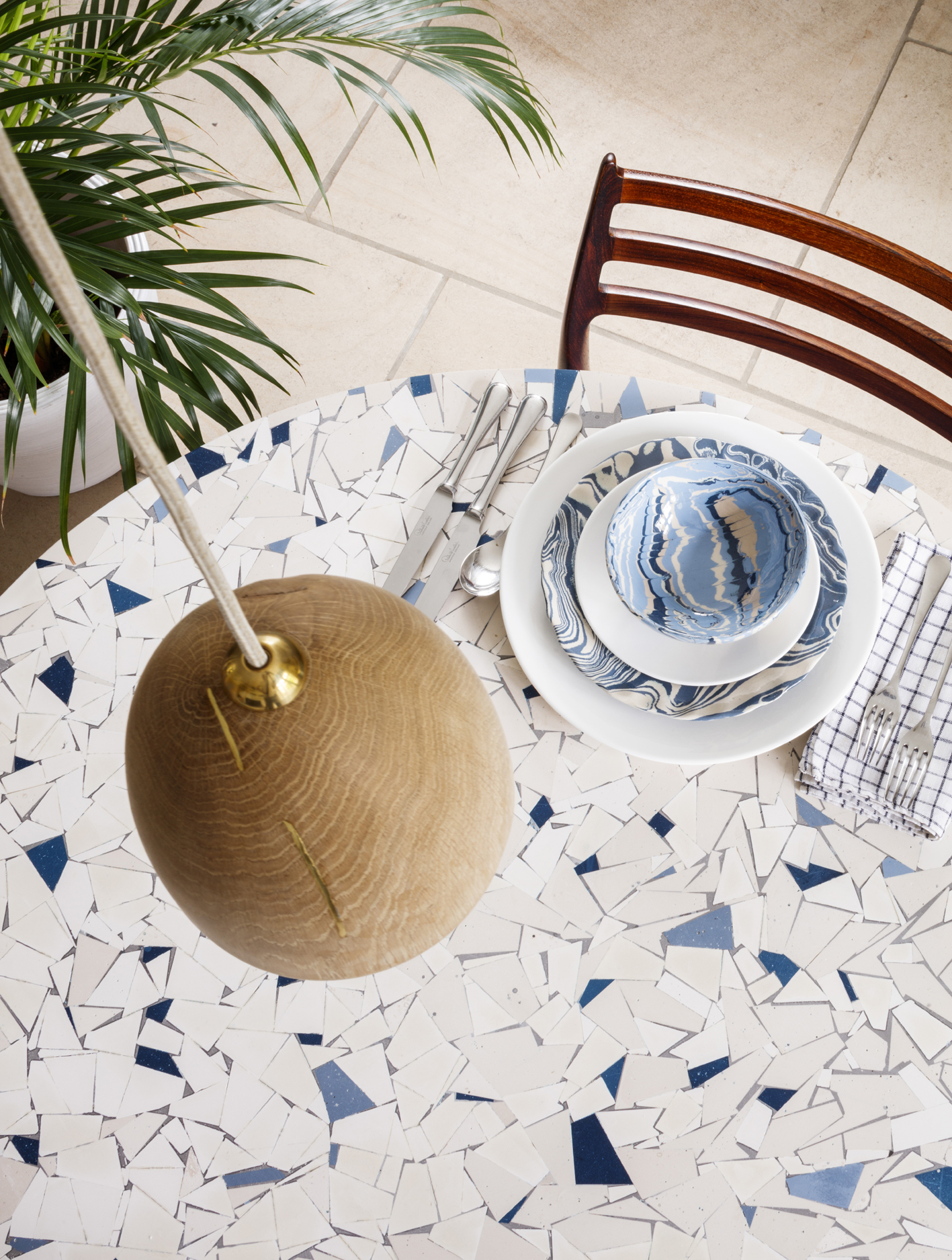 Isabelle Dubern, Founder of The Invisible Collection commented, "When The Invisible Collection's team moved to London for love and for fun, we instantly had a crush on Sophie Ashby. She embodies the new British interior design generation. After growing up between South Africa and Devon, Sophie pursued her passion for art and design at Parsons School of Design in New York. She has learned to create projects with "a third of vintage and a lot of art"- cosmopolitan and seemingly effortless. Sophie Ashby leads a talented new generation that is taking over!"