Dallmer has launched a stunningly illustrated new brochure providing information on its drainage solutions for designers and dealers in the UK.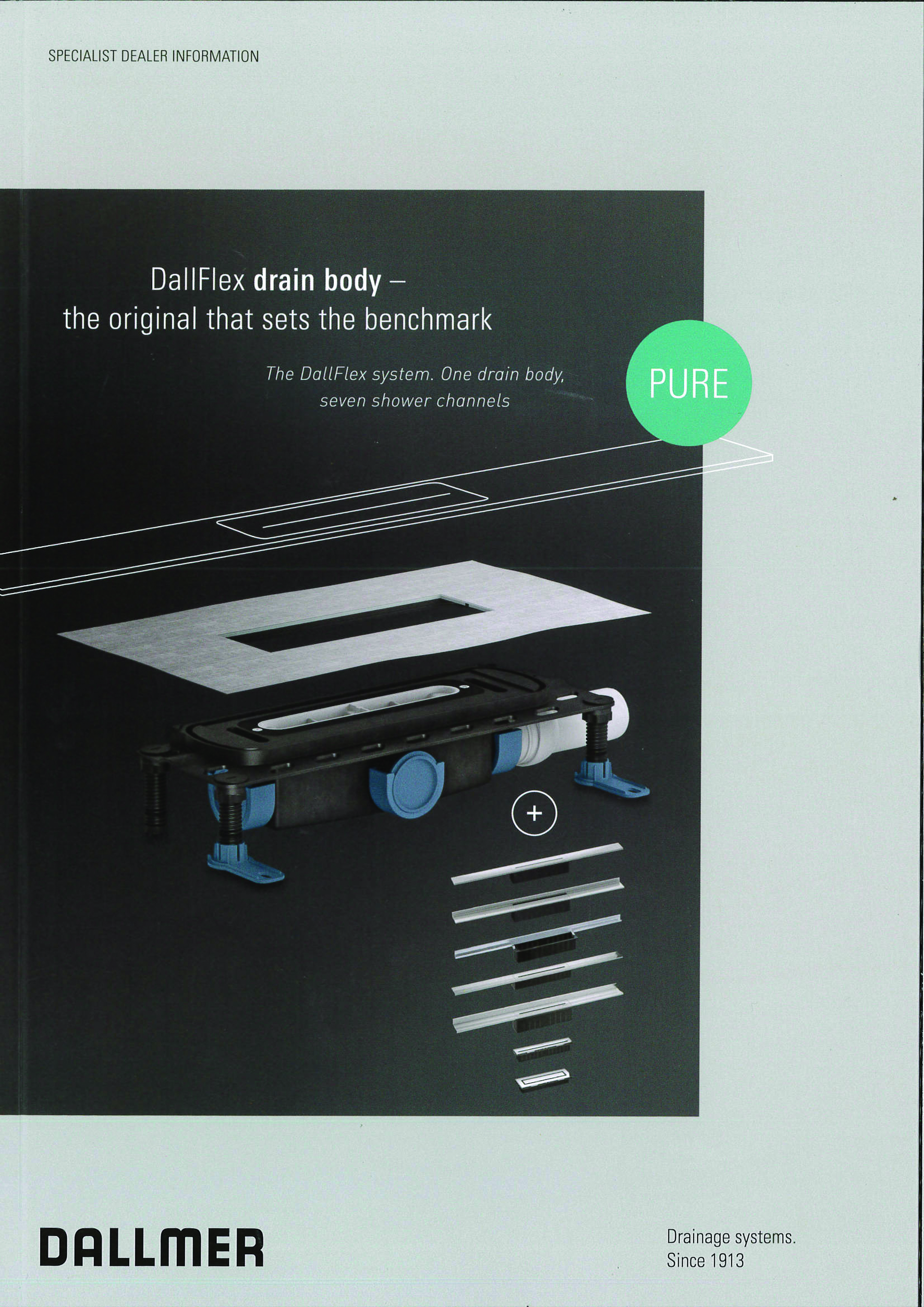 The 84 page, A4 guide is crammed full of crisp, designer photography, outlining what can be achieved with a DallFlex drain body coupled with one of the beautifully crafted Dallmer shower channels, which together make up the DallFlex system.
The cover opens as a fold-out double leaf, illustrating the system's hidden adjustability, accompanied by a short introduction to the DallFlex concept, where a single drain body can support one of seven designs of shower channel.
The latter offering more than 100 possible variations dependent on material and size: for example, the CeraFloor Pure, Dallmer's newest offering is described by the company as being 'ideal for those working on a budget.' Equally as well made as the other six options in the range, the brochure provides key information on how to select the Pure channel, the sizes available and a link to an installation video.
With the first 40 pages presenting elegant room set photographs and cutaway illustrations of floor make up, the second half of the brochure provides stockists and specifiers with such information as flow rates, finishes and part numbers.
01787 248244
info@dallmer.com
www.dallmer.com/en