PIN is Salice 's new revolutionary display storage system is another superb example of the company's design-led product range. Pin offers a flexible and creative arrangement of bottles, knives and shelves.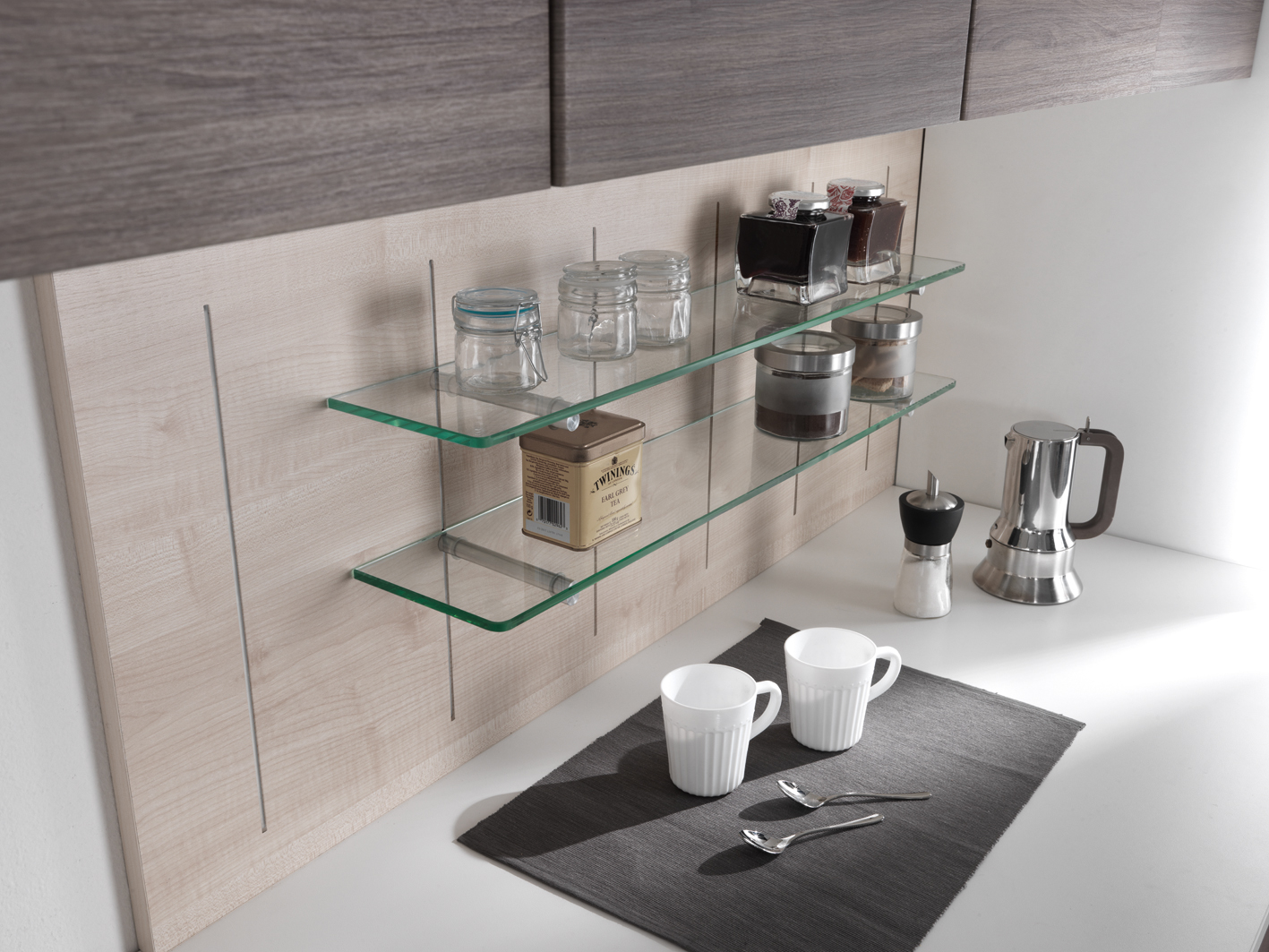 The elegant design and highly refined Pin has streamlined aesthetics and easy, quick and intuitive assembly. The Pin brackets can be moved simply and positioned anywhere with an ingenious fixing system that is strong and stable. For wine bottle storage, Pin offers many configurations including Pin Wine supports, which are fixed in tiered pairs, each carrying up to three bottles.
Furthermore, the Pin Wine brackets 'made to measure' option enables both standard, small and even 'magnum' bottles. The Pin Knife system is fixed on a wood panel, which presents a highly functional and secure storage system for cook's knives.
Pin Shelf allows for a creative and flexible arrangement of shelves of any material, which can be positioned at any desired height, and can also be used with freestanding bars. Available in steel and titanium finishes, Salice's new Pin Display Storage System will complement all kinds of room settings, furniture and applications.
01480 413831
info.salice@saliceuk.co.uk
www.saliceuk.co.uk