The I Tesori design team presents an Art Deco range inspired by the Empire State Building; exceptional hardware with timeless style.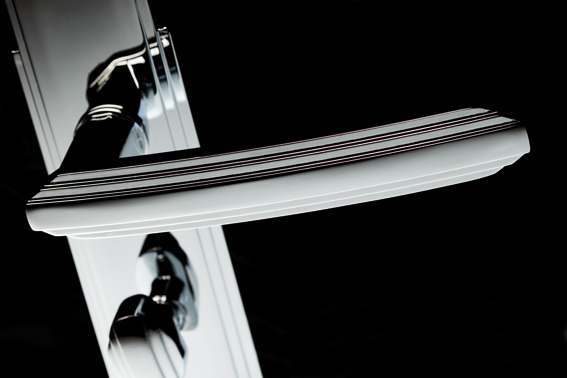 I TESORI is an emerging force in the UK market for beautiful hardware of exceptional quality and exclusivity. It has gathered together a portfolio of the finest brands of European luxury hardware, brought to market via a select number of specialist distributors, who will offer the highest levels of service and support demanded by such prestigious products.
The company also offers various services to help smooth the process of specifying ironmongery on your projects. From start to finish, from the client to the contractor, I Tesori can help at every stage to make sure everything works together to achieve an outstanding finished result.
This is exactly the reason why one interior designer, looking after one of the most prestigious projects for National Health Provider, approached I Tesori last summer. The design team was looking for a doorknob to suit a gorgeous 1930s building, set in an unrivalled location in York. I Teaori soon identified that a doorknob was not suitable for the environment as the housing development is home to an elderly population. Instead the company recommended an in-house designed Art Deco lever. This product not only beautifully suits the building's style, but also ensures an easy use of the product by its residents.
Lewis Irving, Product Designer, I Tesori, explains: "While looking at past ranges, we identified that we didn't have anything that was representative of the Art Deco era. We wanted something simple and stylish that instantly gave a sense of Art Deco, but modern enough to look good in contemporary settings. The door handle has a sleek and simple 'stepped look' that was inspired by New York's Empire State Building."
The design and prototyping of products for the home can be quite a lengthy process. I Tesori now use 3D printer technology to ensure the initial designs and subsequent revisions can be created in a fraction of the time it took in the past. Bespoke or exclusive ranges or design modifications are now fast and easy.
Amanda Wharton, General Manager, I Tesori added: "We often work with leading interior designers, architects or high-end retailers who like to have bespoke or exclusive designs to offer their clients. Adding the 3D printing technology to our manufacturing process means we can easily adapt existing designs, or even create a brand-new design that's exclusive to a project. We're the only door and window furniture company in the UK who designs new products in this way."
The project went on to win the Best Design award at the Housebuilder Awards in 2017.
I Tesori believes door handles are not just a functional item that operates a door but is an extension of the property and its personality. Clients want to live in spaces that reflect them as individuals, be it traditional, modern, extravagant or modest. I Tesori offers the perfect mix, only limited by imagination.
020 7481 8070
enquiries@itesori.co.uk
www.itesori.co.uk