World-class design showrooms will once again open their doors during Clerkenwell Design Week (CDW) for 2018.
There will be many events taking place over the three day festival, from art installations to globe painting and even live sheep roaming the area, visitors can experience a host of exhibitions, product launches and a number of pop-ups taking over distinctive spaces. With hundreds of events across 90-plus contemporary furniture showrooms, there will be a stimulating programme of talks and workshops for everyone.
Product Launches & Collaborations
Forbo Flooring will be highlighting the benefits of its hybrid flocked floor covering with their Flortex range. During CDW, they will create a zebra print art installation out of flock which will spill onto the pavement. The showroom will also feature a flocking station where visitors can choose from a variety of items to be flocked. Tarkett, a global leader in innovative and sustainable flooring solutions will provide visitors with hands-on workshops and sneak previews of new products through their chosen theme of Future-thinking during CDW. Applied Futurist, Tom Cheesewright, will introduce 'The Future Human', whilst a virtual reality artist has been commissioned to interpret the convergence of home and work in an immersive and entertaining session.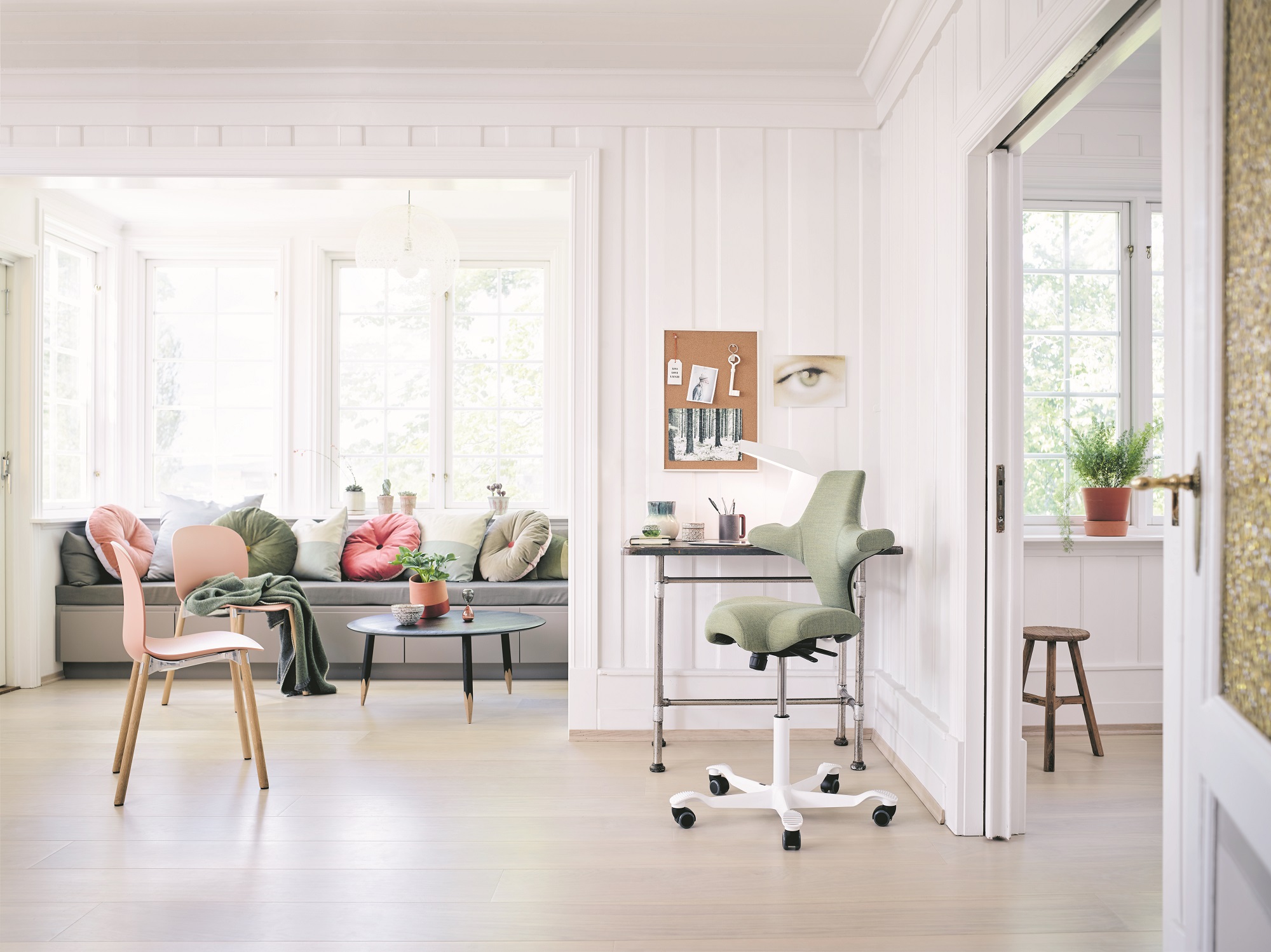 From farm to fabric, head to Brewhouse Yard to find the Camira showroom and experience a British sheep farm complete with a real shepherd, sheep and a field of flax fibre, learning how Camira blends and spins yarn for woven fabrics. This installation presents an insight into the natural and sustainable textile landscape, tracing the origin of its raw materials in commercial agriculture, through the complex processes of textile manufacturing in order to create beautiful materials which transform interiors. Moroso will be partnering with Kvadrat on a fabric's workshop at their Rosebery Avenue showroom.
Flokk will be full of activity during CDW, where Norwegian furniture designers HÅG have invited Bellerby and Co to bring the art of globe making to their showroom and during CDW artists will work on a customised globe inspired by Clerkenwell. The duo have previously worked together when HÅG supplied the team with bespoke Capisco chairs for their London studio. Showcasing at Flokk for the first time, Swedish soft furniture manufacturer Offecct will be launching Lucy, a new platform sofa designed by British Designer Lucy Kurrein.
For the third year running, the Arper showroom will partner with CDW to host the digital hub of the Festival. Bloggers can enjoy their own dedicated venue within the Arper showroom, an ideal place to work and relax, with free Wi-Fi and refreshments. A programme of events in collaboration with design influencers will offer bloggers inspiring insights and exciting networking opportunities. This year, Arper will be partnering with the Design Museum and Disegno magazine to create content that will engage audiences both online and onsite. Visitors can also discover Arper's 2018 new collections, presented for the first time to the UK market.
Danish design brand Muuto will be showcasing the new Loft Bar Stool by Thomas Bentzen which is a nostalgic nod to industrial design. They will also be showcasing the Fiber Armchair Front Upholstery designed by Iskos-Berlin. With Elite, the contemporary office furniture brand will be showcasing their latest products which include the Sit-Stand desk, a striking bench for agile working, a new multi-purpose seat, and a familiar bar stool. At Orangebox's showroom, Creative Director Gerry Taylor will be discussing his recently published book on emerging cultural trends within the workplace.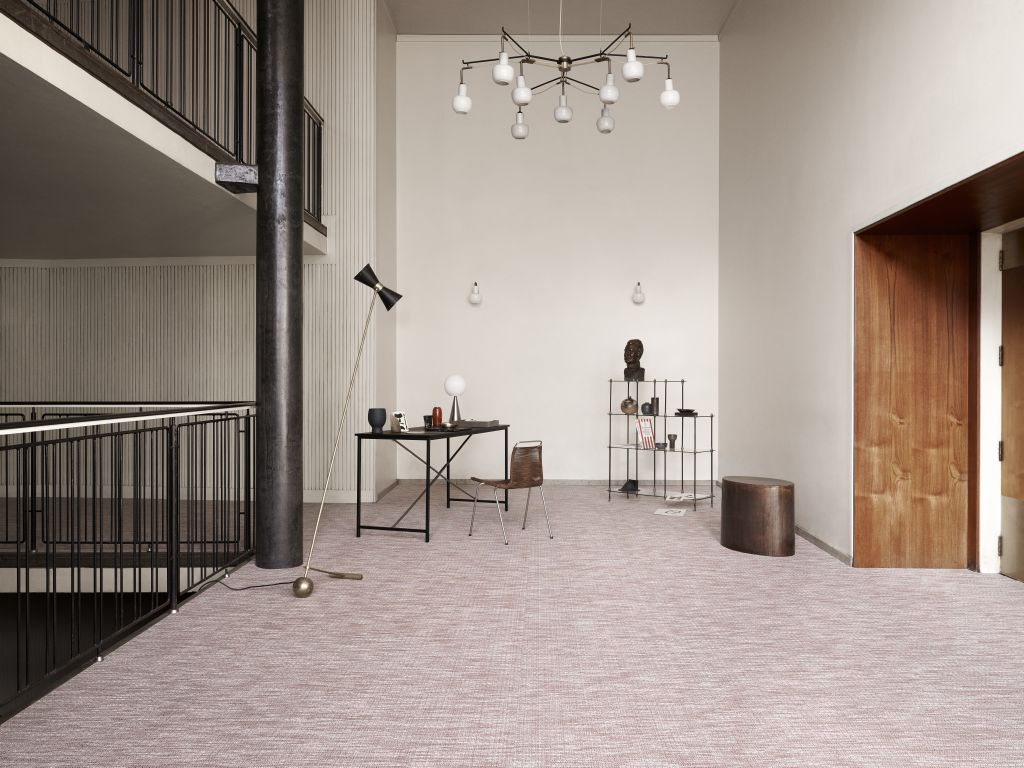 Swedish design company BOLON, managed by sisters Annica and Marie Eklund are the third generation of the family to own the company and have developed the traditional weaving mill into an international design brand, with a focus on innovative flooring. BOLON's 2018 flooring collection, Elements, will be showcased during CDW, characterised by warm tonality and sustainable values. Wagstaff's showroom will be taken over by Umbrella Furniture for the 'Umbrella Furniture & Friends' event, whilst the Cappellini and Haworth showroom will host a multi-disciplinary exploration into the influence of colour, complemented by a selection of new product launches.
Flooring company Kährs will be celebrating the theme of 'Raw Design' with the launch of their new nature-inspired and sustainable 'ultra matt' wood flooring designs. Visitors will be invited to join themed workshops and discuss how nature has inspired Emanuel Lidberg, the head of design at Kährs. British company Modus are turning their showroom into a mini factory for the festival and will be assembling limited edition stools which will be available to buy, the proceeds of which will be donated to CDW's charity partner Maggie's. Bona will be giving talks on timber flooring colouring techniques in their showroom. British furniture company deVOL will be welcoming visitors to their townhouse showroom to discover the brand new Sebastian Cox Kitchen display for the very first time before enjoying the impressive roof garden which has stunning views over the square.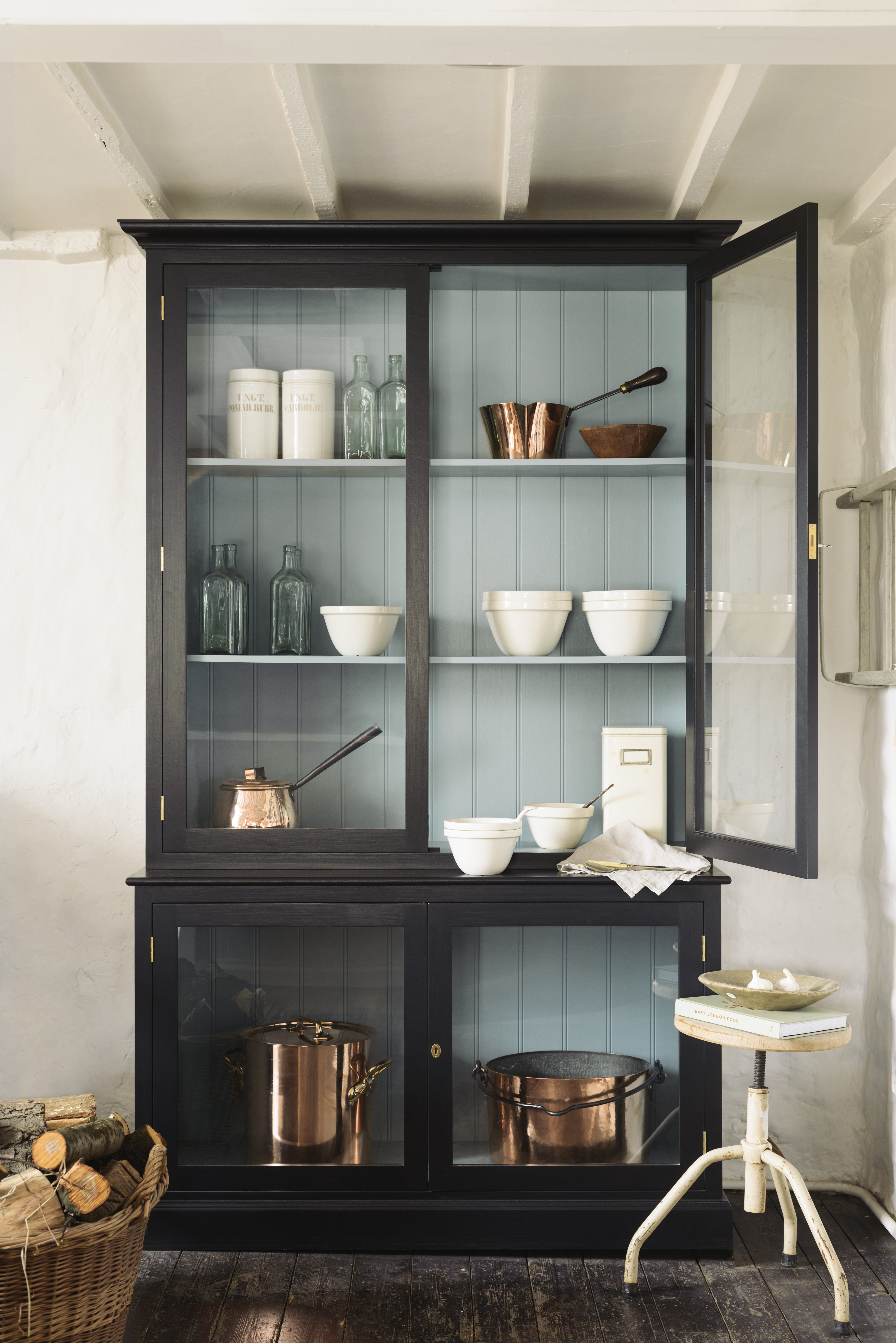 Furniture brand Morgan will host a collaborative art workshop and The Future of Sound Talk by Bang & Olufsen. Icons of Denmark will be sharing a showroom with Sketchup and both brands will be hosting talks and workshops within the space.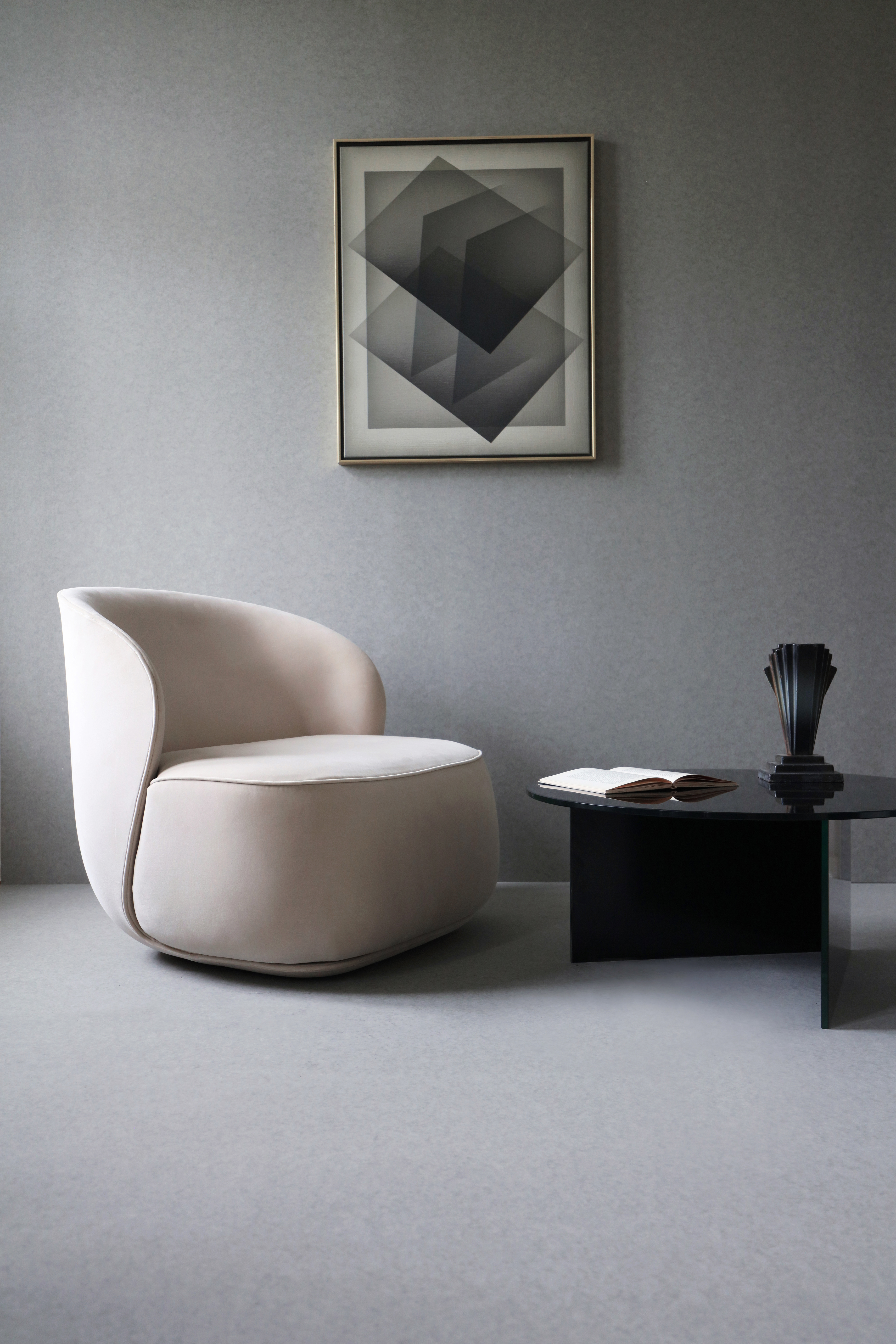 Pop-up Showrooms
Relay Represents is a new design destination for CDW 2018, providing a curated, social and engaging environment to meet and discuss new design. Their exhibition will be supported by a series of talks and presentations focusing on cutting-edge workplace design, covering acoustics, furniture and lighting. The exhibition will also host UK product launches by Form Us With Love, Folkform, kaschkasch, Formstelle and Note Design Studio. Porcelain and ceramic tile company Parkside will present two bathroom concepts during CDW in a pop up showroom, designed by WISH London and located within a refurbished 20ft industrial shipping container in St John's Square with an outdoor deck. Sky-Frame, the leading international supplier of frameless sliding door systems will be participating for the first time in CDW. A Piece of Sky is Sky-Frame's pop-up design concept created by one of Switzerland's most sought-after designers, Stephan Hürlemann. This imaginative installation will be located in Great Sutton Street opposite the Slaughtered Lamb pub. Other pop up showrooms include Colebrook Bosson Saunders and GUIALMI.
New Showrooms
There are several new showrooms at this year's CDW 2018, including stylish contract furniture brand Casala who are opening their new showroom on Sycamore Street and will be showcasing Axa, a combination of a folding chair, barstool and chair. For the company's 100th anniversary, Casala have announced the Casalino Competition, where architects will be selected to create a unique design on a minature Casalino chair for the chance to win a weekend break to Amsterdam. Ethical design brand Mater will be showing their existing collection plus a new chair by Space Copenhagen. Andreu World are arriving in Clerkenwell to display products which include collaborations with Jasper Morrison and Patricia Urquola. Knauf, one of the largest independent building materials manufacturers in the world will also launch their Clerkenwell showroom.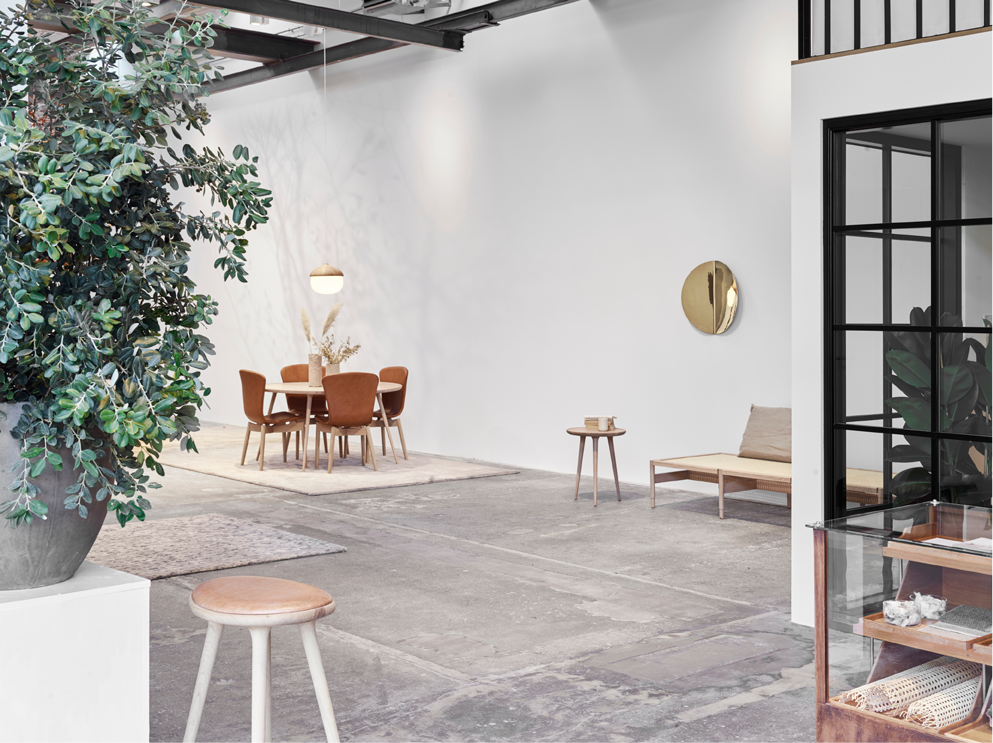 Family owned, Swedish company Lintex have also now just opened a showroom, specialising in writable surfaces and creative screening for offices, educational and public spaces. This year, the much anticipated opening of Allermuir & Senator International's stunning new showroom space is the perfect backdrop to their portfolio of beautiful, functional furniture where they will be showcasing Pailo, the exciting desk range. The Boen Design Hub opens officially during CDW with two VIP lectures hosted by international trend expert Gudy Herder. Solus Ceramics, Casca Interiors and Arlico will also be participating for the first time.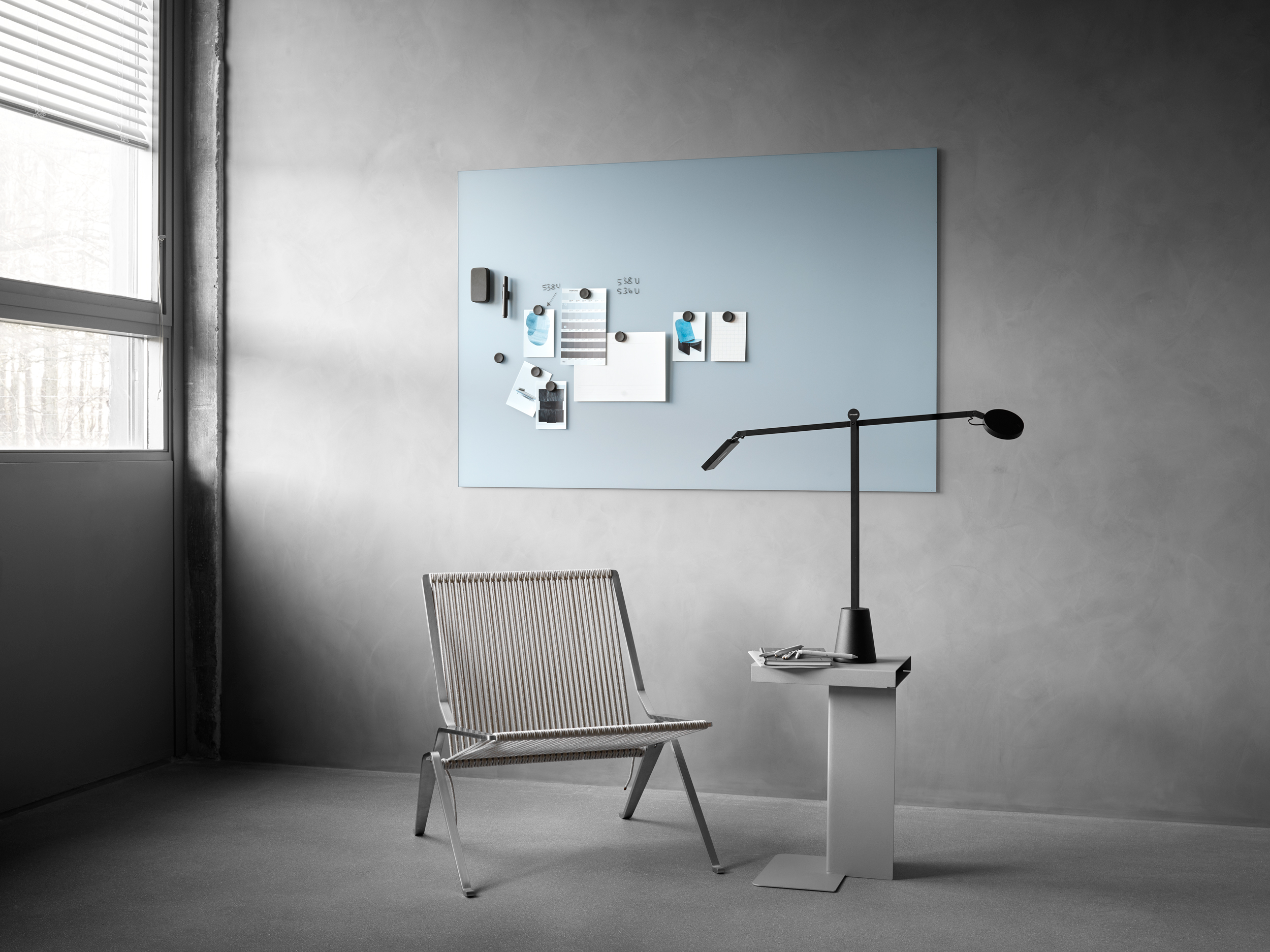 Showrooms are an integral part of the festival, providing a stimulating programme of various events, talks, workshops as well as existing and new product launches. Boasting from a range of high-end furniture, lighting, kitchen and bathroom brands, there is an array of products and showrooms to explore at this year's CDW 2018.
Other showrooms also taking part include: 5 Albemarle Way, ABL UK, Actiu, Alea Office, Allermuir, Altro, Arrow Group, Balma, Bene, Bisley, BOEN, Boss Design, Boss Design Limited, Bralco, British Ceramic Tile, Buronomic, Caffia, Camira, Ce Solutions, Ceramiche Caesar, Clarke Rendall Studio, Connection, COSENTINO CITY, LONDON, Creatif, Davison Highley, Decca, Design Hub Clerkenwell, Dieffebi, Domus, Duraflor, Edge Design, ege carpets, Era, Forma 5, Formetiq, Forza, Frem Group, Frövi, Gresham Office Furniture, HÅG, Hansgrohe UK, Havwoods, Hitch Mylius Ltd, Humanscale, Interface, Invicata Windows, Isomi, James Tobias, Knauf Clerkenwell, Koleksiyon, Kusch+Co, Kvadrat Soft Shells, Leyform UK, Luxy, Mapei UK, MARAZZI, Metalicon, Milani, Milliken, Mosa, naughtone, Nomique Seating, Nothern Lights, Ocee Design, , Paragon Carpets, RBM, RH, Senator International, Shaw Contract Group, SketchUp, Steelecase, Sven Christiansen, Tangent Furniture, The Floor Hub, The Gallery, The Quadrifoglio Group, THE VAULT, ThinkingWorks, TOTO, Ultrafabrics, VICALVI, Vtec Group, Wilkhahn.
Clerkenwell Design Week runs from 22-24 May 2018.
www.clerkenwelldesignweek.com
Twitter: @cdwfestival #CDW2018
Facebook: clerkenwell.design.week
Instagram:@clerkenwelldesignweek