Mapetherm Flex RP is a ready-mixed, cement-free flexible skimming base coat that is extremely elastic and due to added Bioblock technology, is resistant to the biological attack of mould and algae.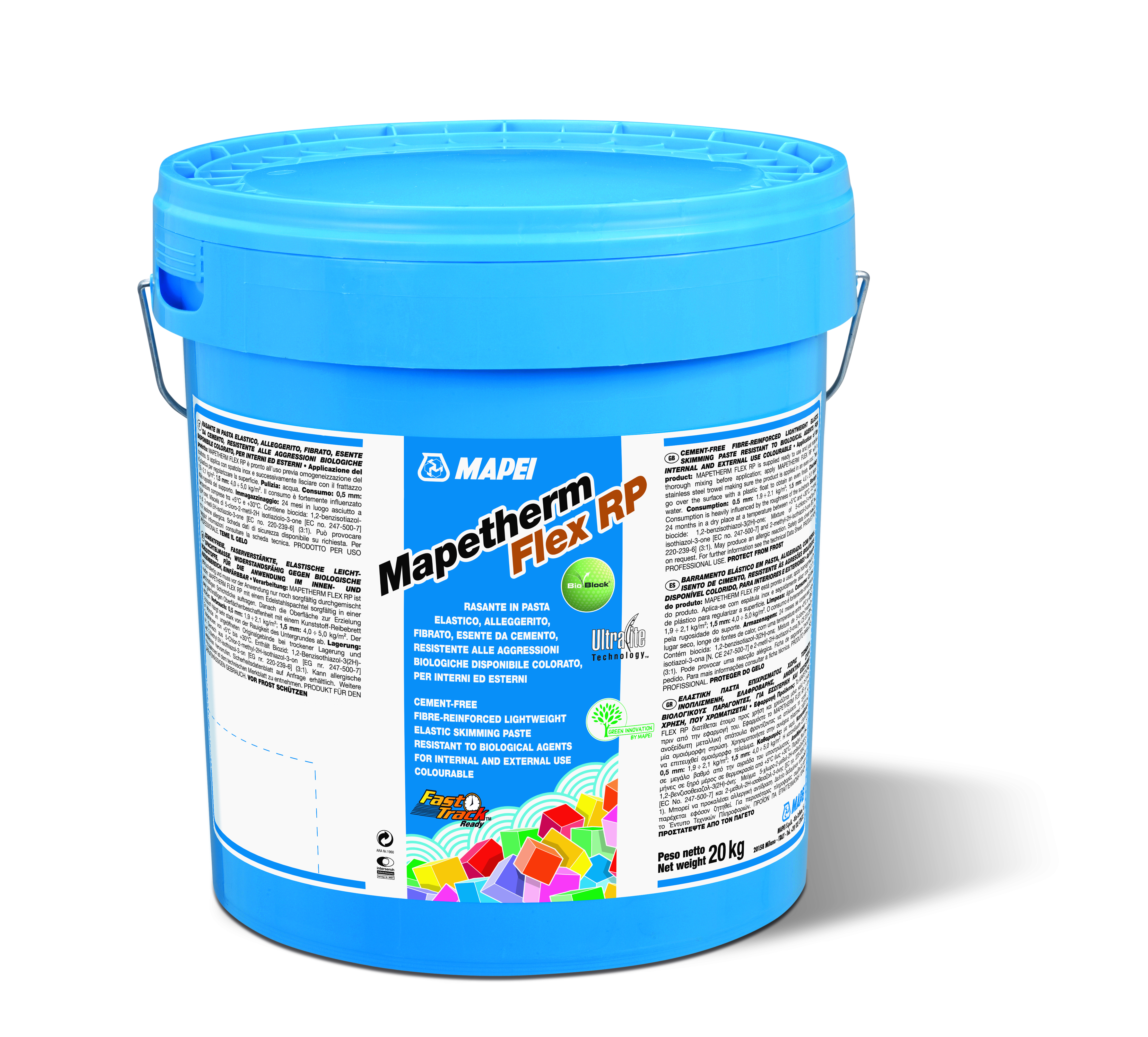 Developed by Mapei's worldwide Research & Development laboratories, Mapetherm Flex RP is excellent for repairing deteriorated insulating systems and/ or micro-cracked render to form reinforced skim coats on insulating panels and thermal insulation systems.
Mapetherm Flex RP contains versatile characteristics that have been successfully used to carry out repair and maintenance work that is efficient and has an aesthetically pleasing finish. An innovative use of resin ensures that Mapetherm Flex RP is highly elastic. It also adheres perfectly to insulating panels, old and new render, organic and cementitious skimming compounds, paint and coatings including those deteriorated – as long as they are sound, well bonded to the substrate and do not suffer from rising damp.
A high impact strength also ensures that impact loads are dissipated by its elastic structure.
0121 508 6970
info@mapei.co.uk
www.mapei.co.uk