The Wing is the eye-catching first piece from Bazaar Group 's high-concept design brand Leda.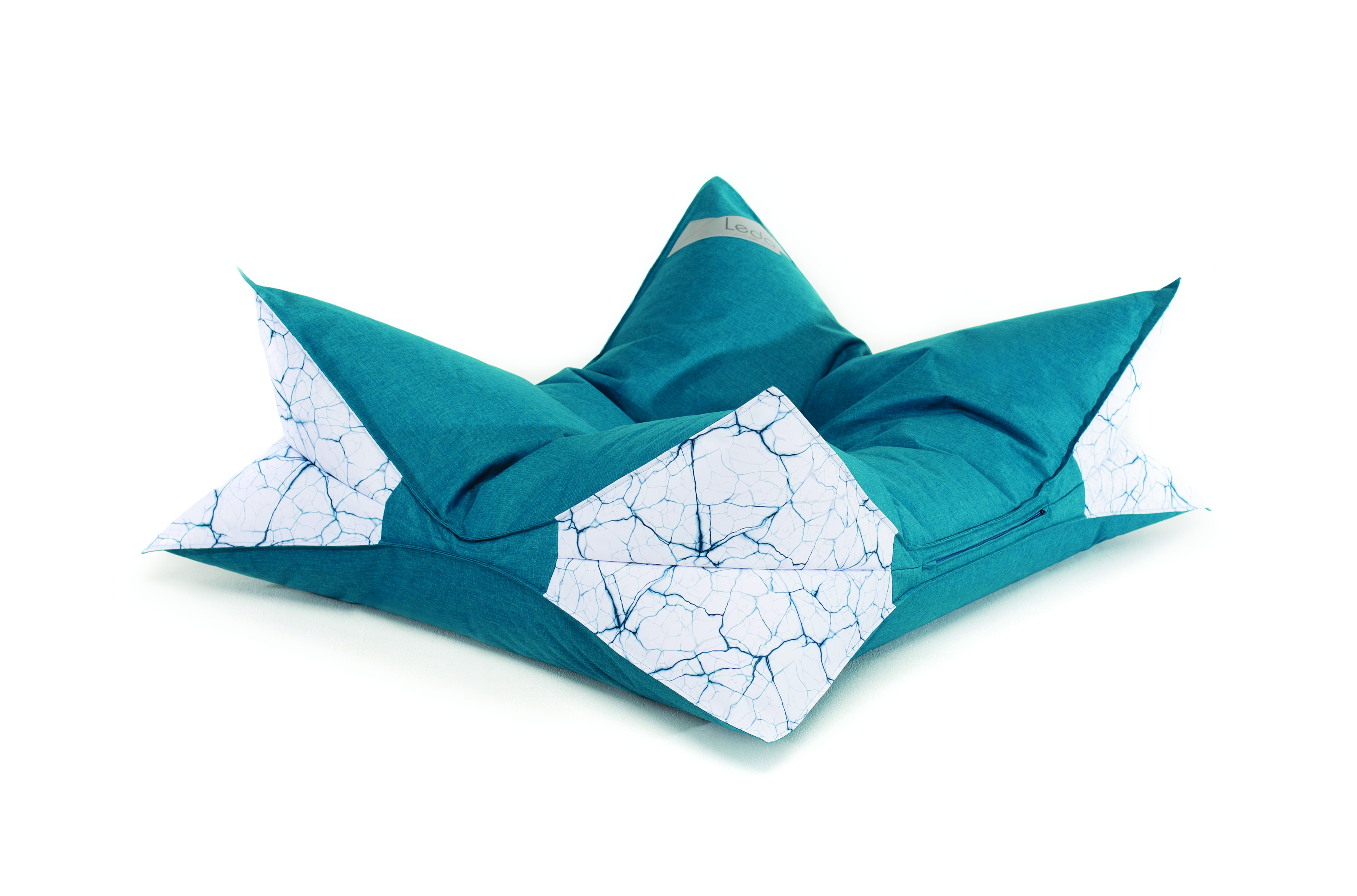 An intriguing, disruptive piece of furniture, the Wing is a flexible seat engineered to mould to the body of the user. Specifically created as an attention-seeking centre-piece, it is ideal for those looking for a unique design experience in office break-out areas, bespoke hotel lobbies or the home.
The designers wanted to create a seat with no pre-conceived expectations of what a chair should look like, or how individuals interact with it. Instead they adopted a creative engineering approach, analysing the human form and designing a piece to adapt to a person's shape.
The eight angular star-shaped points are key to its responsive flexibility. How the person interacts with it affects the Wing's shape, with the corners moulding to create rigid feet and armrests when used in an armchair position, a supportive backrest when lounging, or even a laptop rest when used on its side.