This February, British designer, Jo Downs, unveiled new work at the cutting edge of contemporary glass design, expanding her portfolio for the first time to the creation of spectacular chandelier lighting.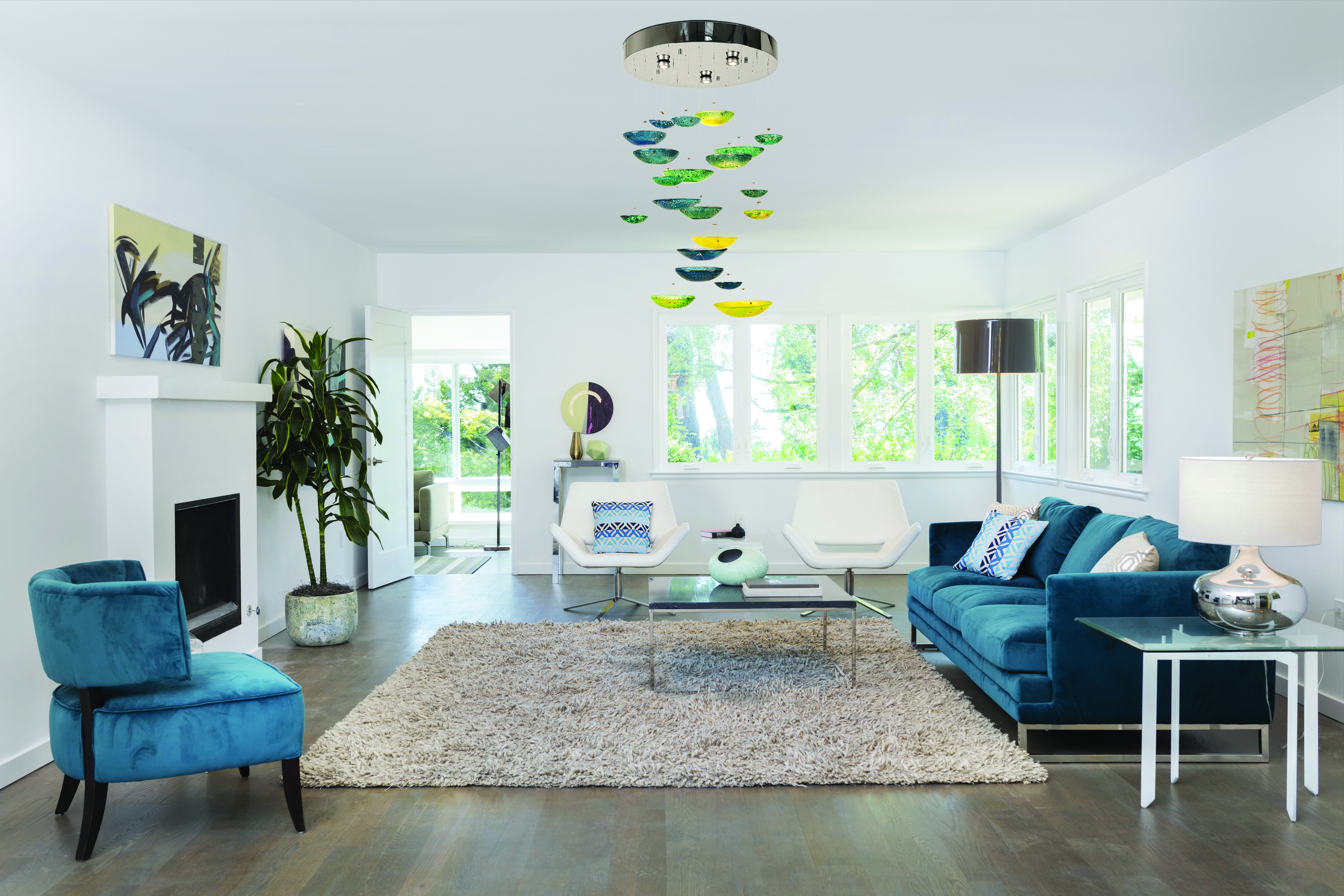 Cut, crafted, fired and finished at her Cornwall studio, these uniquely beautiful works represent the next step in the complex field of fused-glass design, and are available as part of Jo's bespoke design service. From her trademark, ocean inspired motifs, to geometrically inspired collections, these new works update the classic concept of the chandelier for the 21st century interior design market and are currently on show at her flagship galleries in Ripley, Surrey, and Launceston, Cornwall.
The launch also marks the beginning of a new creative partnership between Jo Downs Handmade Glass and design company Northern Lights, who have been creating inspiring lighting solutions since 1987, and have worked with Jo to create integrated lighting for her new range of chandeliers.