Brand new for 2018, the Saga˛ collection from Gerflor is a fast track loose lay luxury vinyl tile that provides the durability of a compact tile with the comfort of an acoustic tile.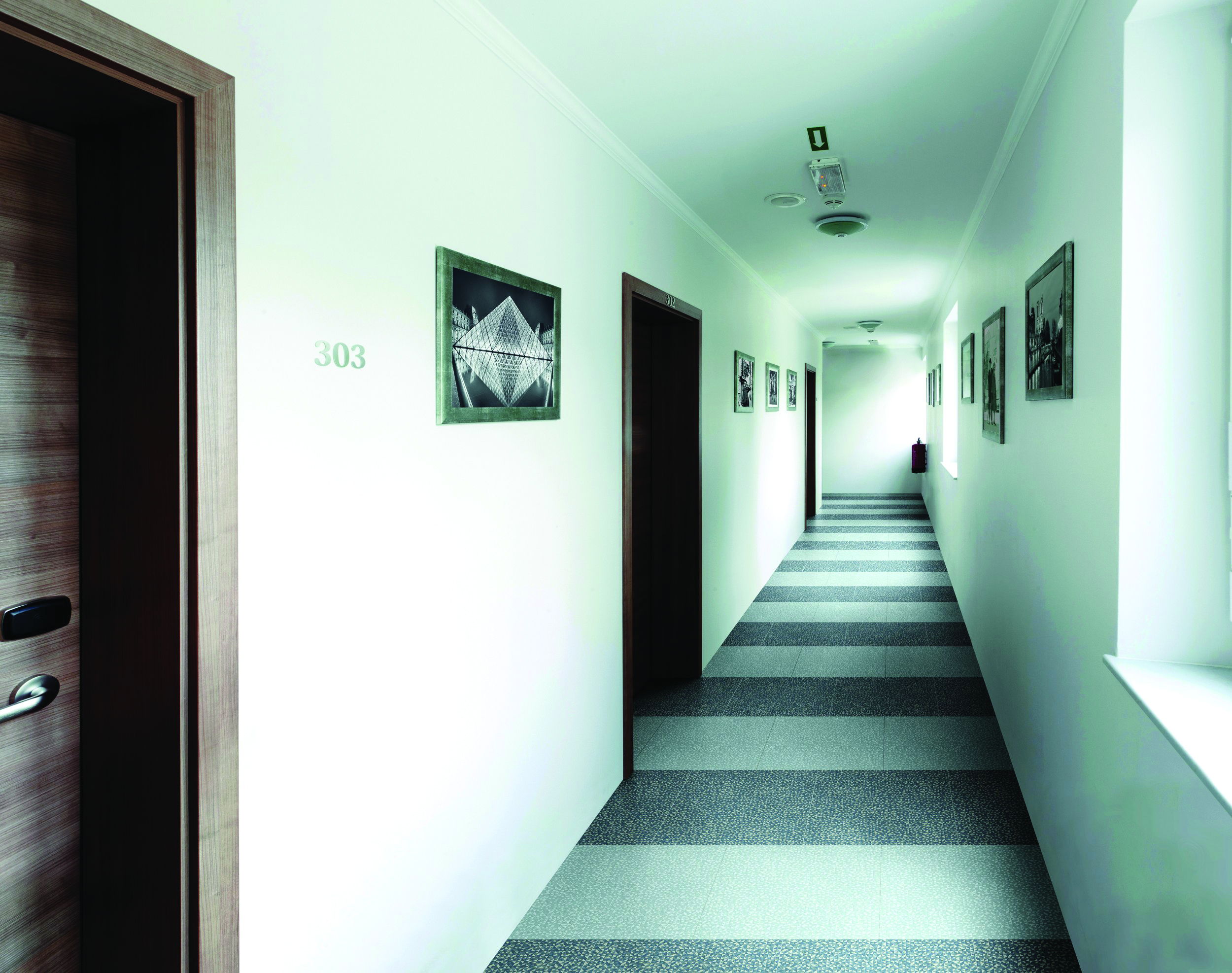 Gerflor's latest updated LVT acoustic flooring range is bringing the concept of unique styling and comfort together.
With a wide range of stylish designs available it is suitable for heavy traffic areas, including offices, boutiques, hotels, public areas as well as other administrative areas.
Saga˛ comes as a convenient 500.5mm x 500.5mm tile size, which also provides ease of fitting. The cork underlayer brings sound impact insulation (15dB) and massive levels of comfort, which helps to enhance the 'feelgood factor' providing increased levels of both luxury and wellbeing.
Saga˛ is also and excellent thermal insulator providing a much 'cosier' feel to the under-foot experience.
In environments where strong resistance to traffic is neededSaga˛ provides =0.70 mm wear layer and comes with the innovative Protecsol® surface treatment which means no polish or wax for the entire lifetime of the product. It also meets the European slip resistance standard (DIN 51130) and is rated R10 together with holding a Group T wear rating. The new Textile, Concrete, Graphic, and Wood groups are composed of 11 Gerflor exclusive designs.
01926 622 600
contractuk@gerflor.com
gerflor.co.uk
twitter: @gerflorUK