Designed by Schwartz and Architecture, this home in California's Sonoma Valley features five hand-blown Pod pendants in Gray glass from the New York-based lighting company, Niche.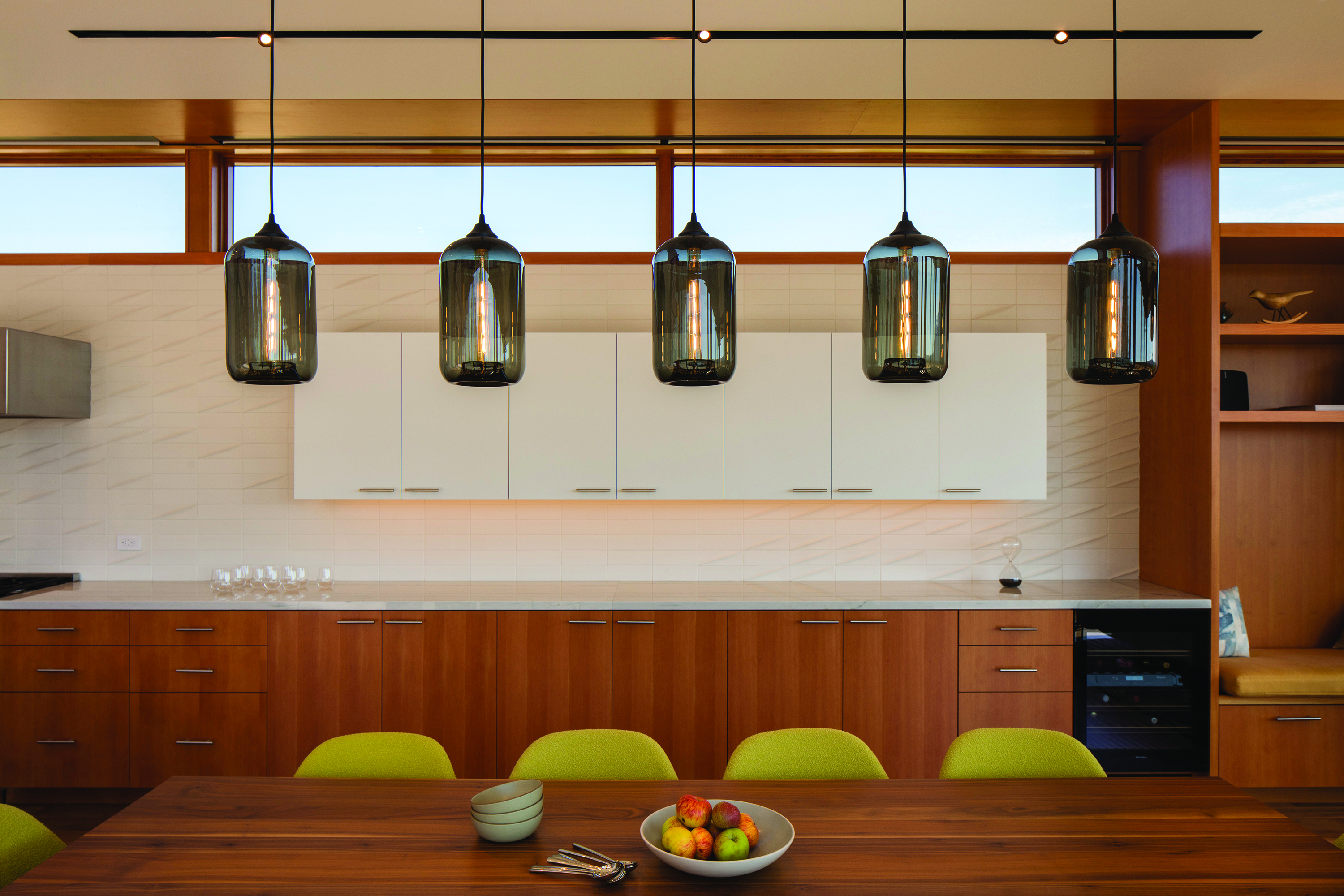 Each Pod pendant showcases a distinctive handcrafted tuck that draws the eye down the silhouette's long, cylindrical frame.
The Pod pendants hang from a Matte White Linear-5 Multi-Pendant Canopy, which displays a sleek line of lights over the kitchen tabletop and offers an efficient way to combine any five light fixtures with a single electrical junction box.
LED bulbs, which last longer than ordinary incandescents and don't compromise on style, bring warmth to this environment filled with natural wood tones. The clean and airy space with floor-to-ceiling windows calls attention to breathtaking views of the native Oak Trees and Spanish moss that surround this stunning property.