Rising circular technology brand, Pentatonic, has opened a pop-up store in Paris with all products made from fashion waste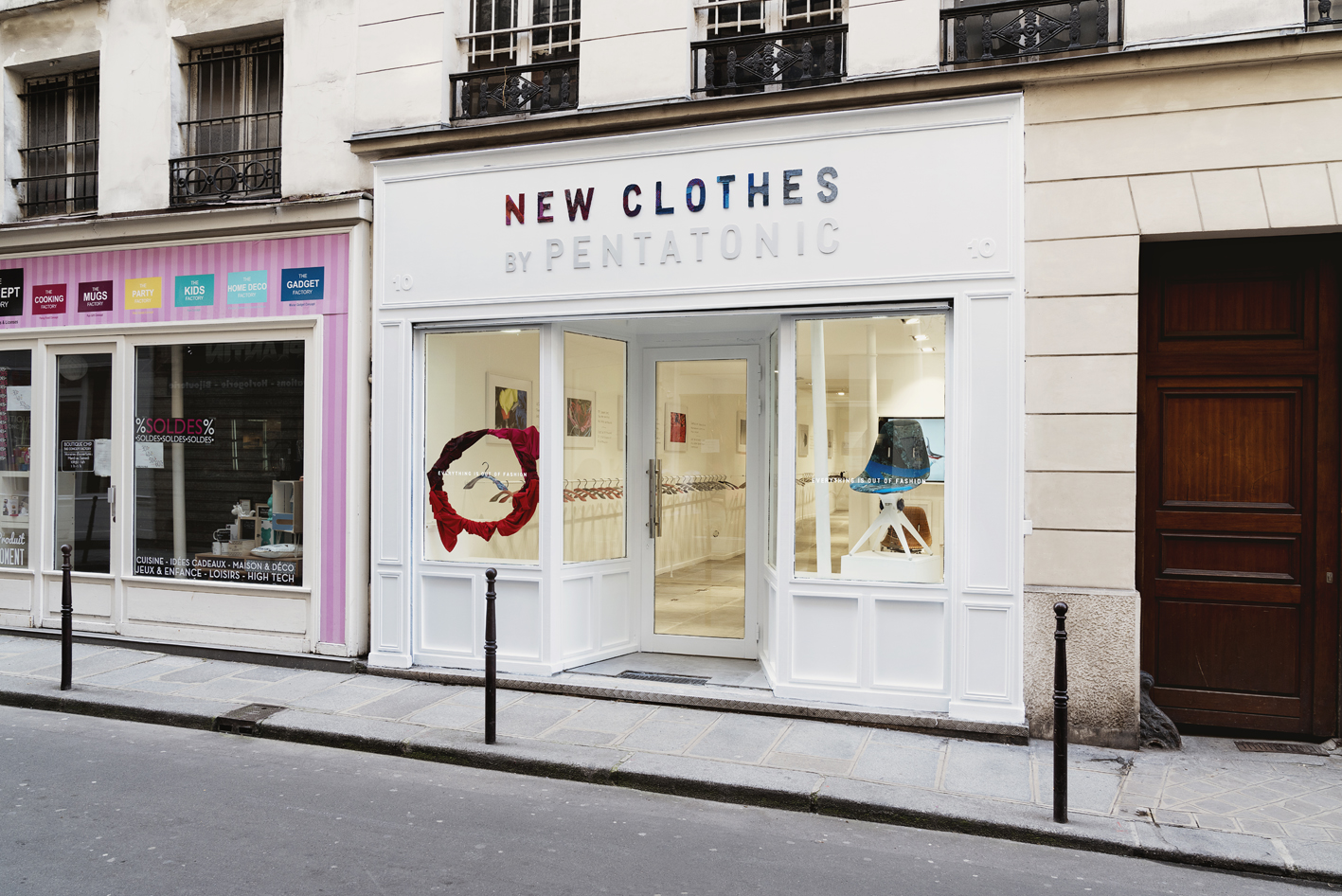 Upcycling technology and lifestyle brand Pentatonic, presents New Clothes, a store like no other to mark a series of new product launches.
In the heart of Le Marais, Paris, Pentatonic has assumed tenancy of gallery space 'The Supermarket' on Rue Des Gravilliers for two weeks, with a simple objective, to demonstrate the beautiful and extensive possibilities of re-engineered fashion waste.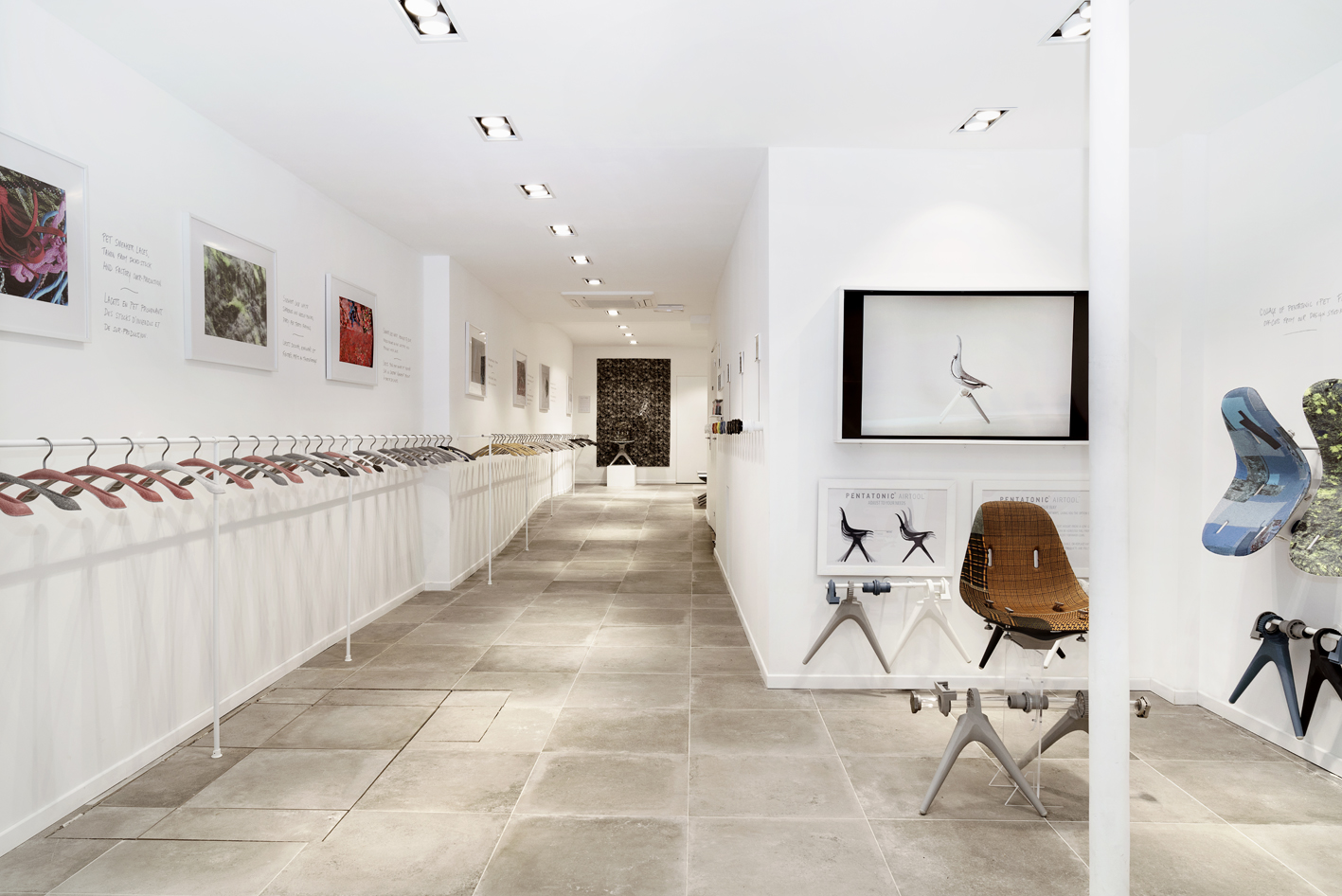 Pentatonic's unique technology can regenerate synthetic fashion fabric waste into raw materials for anything, from a seat shell and chair leg, to new yarns or even 3D moulded felt. Unveiled in the New Clothes Paris project, is a broad capsule collection of chairs, tables, hangers, cushions and accessories.
Pentatonic has rapidly established its reputation as a truly circular brand, with all its products being made from post-consumer waste and also being 100 per cent re-recyclable, meaning everything is designed for reinvention and nothing is wasted post-use.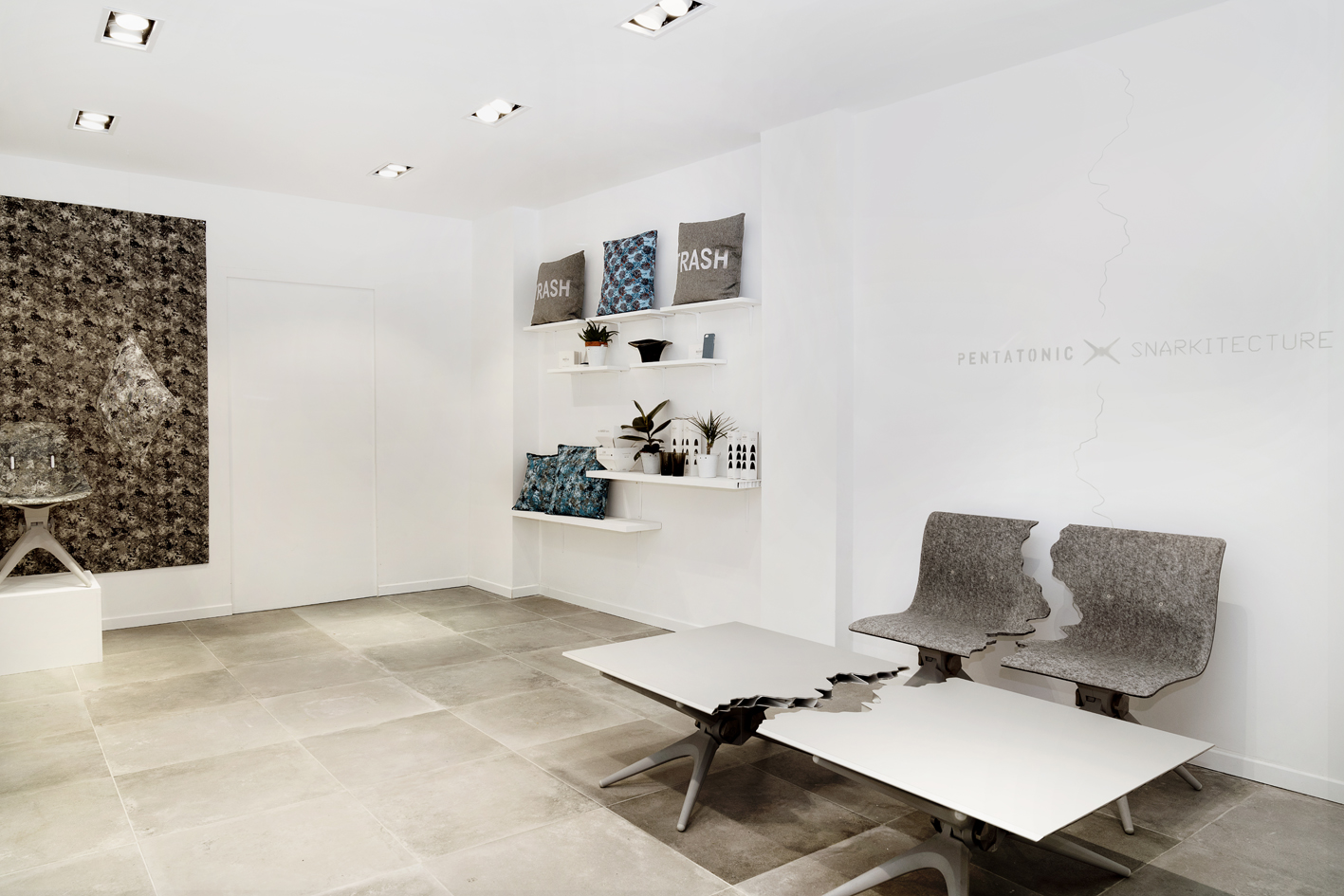 Since its launch, at the London Design Festival in September 2017, Pentatonic has applied its unique technologies to address multiple consumer waste streams by up-cycling them into premium products and applications. Chairs from coffee cups, tables from DVDs, cushions from plastic bottles, jewellery from cigarette butts and glassware from mobile phones are just a few examples already released in its first six months.
New Clothes by Pentatonic, is especially significant as it marks the launch of the brand's first collection made using fashion waste. Johann Boedecker, Co-Founder, Pentatonic, comments "Pentatonic's unique technologies allow for the transformation of polymers such as polyester, a widely deployed material in the fashion industry, into dramatically different manifestations such as engineered structural furniture or flexible, breathable Plyfix matrix-based felt. All the while always maintaining re-recyclability."
The process behind this new generation of Pentatonic products is a blend of highly advanced automotive technology with delicate hand curation and fabric assortment. High tech manufacturing meets artisanal curation. It begins with the sorting of high-end fabric waste by colour, structure, and material-composition. Various fabric collages are then designed through the exploration of rich combinations of textures, shape and hues. The soft collages are then transformed into functional three-dimensional objects via cutting-edge thermal laminations and 3D forming technology, creating a unique intersection between unique textile craftsmanship and advanced technology from the automotive industry.
Whilst the collection is underpinned by world-leading, IP-protected technology, some of the New Clothes pieces display beautiful hand-curated artistry in their finish, making many of the chairs and coat hangers unique pieces – one of one's.
"Using exclusively heat, rapid cooling and pressure, the fabrics can be moulded into an infinite array of applications. The use of this technology allows the preservation of the intrinsic beauty of the material while giving it a new life, a new purpose" says Guillemette Legrand, Head of Special Projects, Pentatonic.
It doesn't end there, it never ends, as Pentatonic will buy back used products from the user, recycling them into yet new products. The industrial precision process and material science that enable Pentatonic's production are also key to re-recycling all items in the New Clothes collection in the future, introducing the molecules into the infinite loop of creation and recreation.
The hero products from the New Clothes collection, are an extensive series of AirTool Chairs and Hangers, based around three colour stories. Each individual product will be a one of one, such is the extent of the hand curation involved. Discarded t-shirts, laces, damaged dresses, faulty jackets and leftover design studio and factory offcuts have been salvaged from multiple sources across Europe.
Pentatonic is also debuting a capsule of new textile products in partnership with Italian textile geniuses, Bonotto. Designed by Pentatonic's in-house team of designers and fabric engineers with a fashion background, the cushion collection features intricate patterns with a level of detail and luxurious hand-feel never achieved before using recycled materials. Bonotto's artisan craftsmanship combined with the materials of tomorrow has been a breakthrough for both parties.
The New Clothes store is also the first showing of Pentatonic's 'Fractured' series, the widely talked about furniture collaboration with iconic New York based design studio Snarkitecture, which launched earlier this month (April). The Fractured product will be on display throughout the store's opening period. Daniel Arsham, Co-Founder, Snarkitecture said, "
Fractured with Pentatonic, is about taking the everyday, taking the existing, and transforming it into something unusual and extraordinary. That's the future."
New Clothes by Pentatonic is open until 22 April 2018. All products on display at New Clothes are available at Pentatonic.com.
New Clothes by Pentatonic
10 rue des Gravilliers
75003 – Paris