For NYCxDESIGN, award-winning designer Lee Broom will present the second installment of his stellar-inspired lighting collection, OBSERVATORY, and debut LENS FLAIR, a stunning new lighting piece.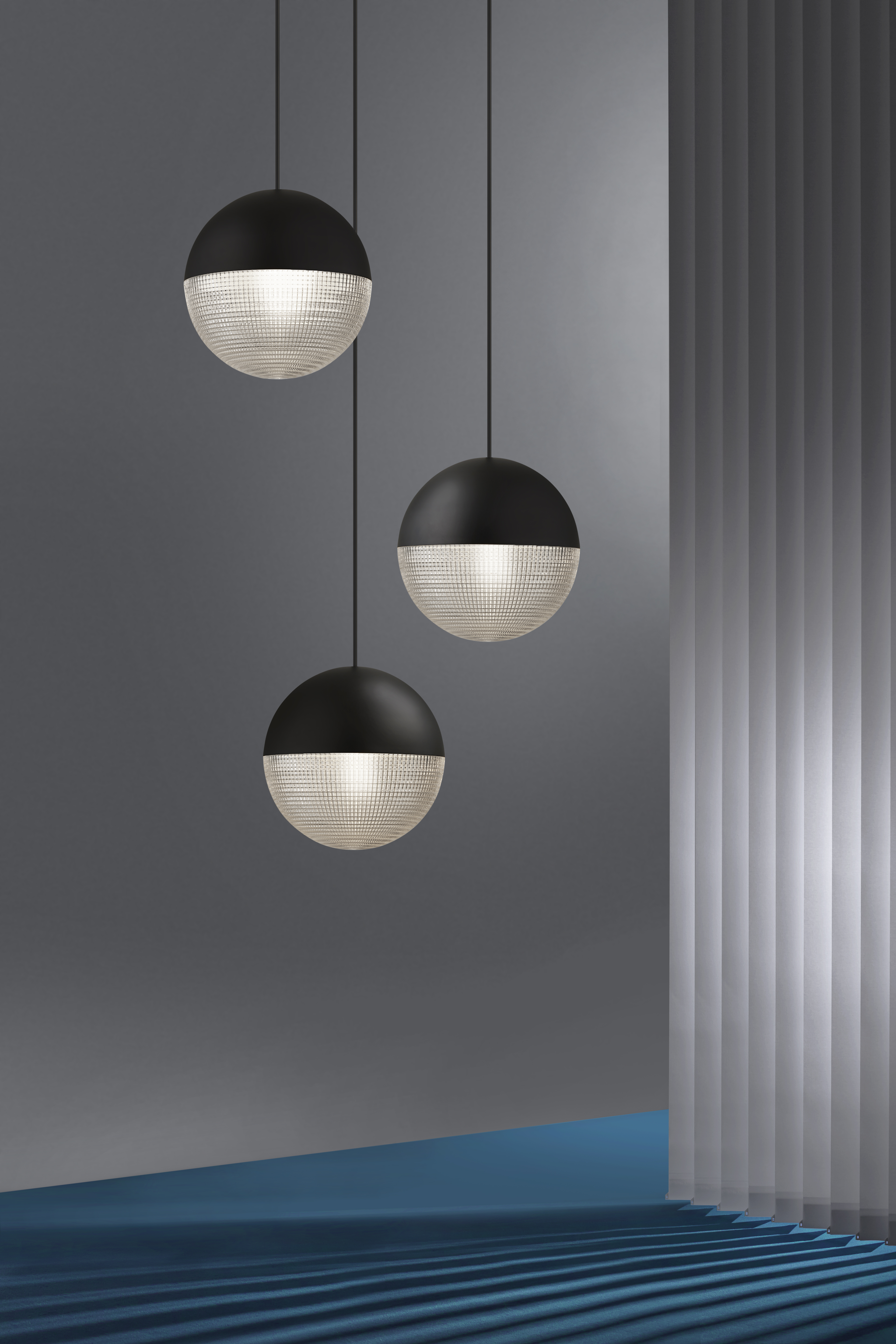 A trilogy of exhibitions throughout 2018, OBSERVATORY previewed in Europe in Milan during the Salone del Mobile in April, launches in the USA during NYCxDESIGN in May, and concludes at The London Design Festival in September. With new products launched at each exhibition, the collection builds into a substantial body of new work for 2018.
Following NYCxDESIGN, Lee Broom will tour North America presenting his new Observatory collection to dealers in Boston, Toronto, Chicago, Dallas, Vancouver, Seattle and Los Angeles.
LENS FLAIR
Lens Flair, a new spherical lighting piece, will make its debut at Lee Broom's flagship New York showroom at 34 Greene Street in SoHo during NYCxDESIGN on 17th May 2018.
Inspired by telescopic lenses and the art of horizontal and vertical refractions, Lens Flair is a piece of two halves, seamlessly combining the solid and the transparent. A detailed cross-cut lens emits a soft deflected light, which is juxtaposed by contemporary solid casing in brushed brass or matte black finishes. The beautiful new piece is available as a Pendant Light and Table Lamp, measuring 16 inches in diameter. Lens Flair makes a bold statement by itself, or multiple pendants can be hung to create a celestial installation.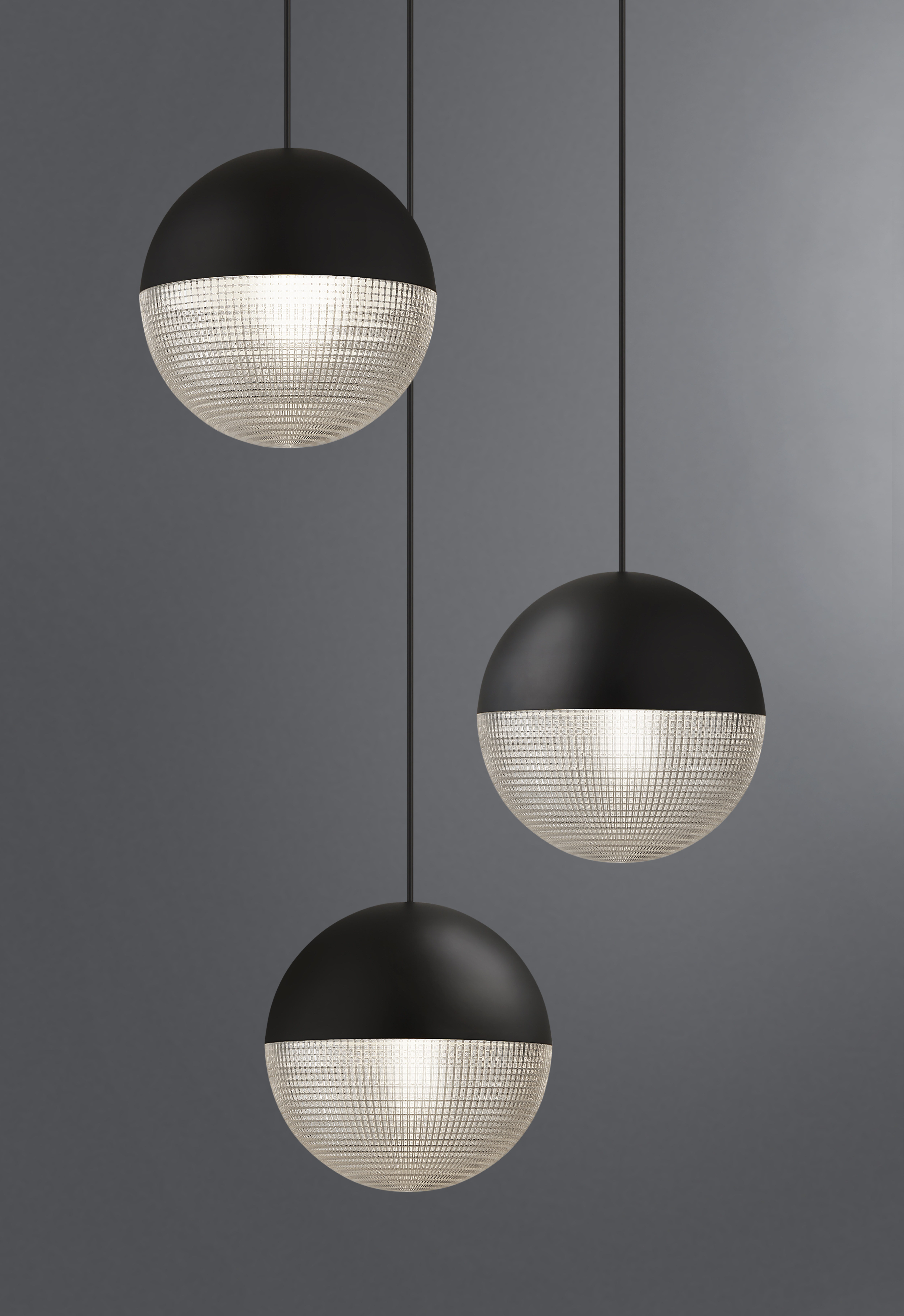 OBSERVATORY COLLECTION
Following Lee Broom's milestone 10-year anniversary in 2017, this year's launches see the focus return to lighting, which the brand is known for. OBSERVATORY is Lee Broom's most progressive work to date where celestial designs play with proportions of vertical and horizontal space, sculptural, spherical form, and the refraction and reflection of light.
In a significant departure from the conventional design week model of previewing new designs several months before they go on sale, products from OBSERVATORY are available to purchase immediately in-store and online, offering customers instant access to the show and the collection for the first time.
OBSERVATORY uses new technology within the collection featuring LED lighting systems and bulbs custom-designed and developed in-house by Lee Broom. Displaying new finishes such as polished chrome, and new interpretations of materials used in past collections, OBSERVATORY marks a new direction for Lee Broom.
ECLIPSE
Eclipse is celestial in both its name and inspiration. Mirror-polished stainless steel and acrylic discs interact, dissect and obscure, which both eclipses and reveals its illumination to the viewer at the same time. Available as a single pendant light, chandelier, table lamp, and surface light, Eclipse has a sculptural silhouette with a mobile-like quality that changes at every angle.
Using the refractive properties of an etched 10mm solid acrylic core and in-house designed concealed LED technology to create a diffused halo, the design highlights Lee Broom's technical craftsmanship and innovation with his signature mix of classicism and modernity.
ORION
Orion comprises simple modular tube lights with opposing opaque and solid polished gold spheres which connect and expand horizontally and vertically to create bespoke constellations of light.
AURORA
A scalable chandelier ranging from 16" to 59" diameter, Aurora is a chandelier of infinite adaptations which projects layers of ethereal rings of light created from linear LED light.
TIDAL
A polished chrome and opaque acrylic table lamp formed from two balancing hemispheres appearing to be pulled apart by an unseen gravitational force.
Lee Broom commented: "I am excited to show our new lighting collection in New York, which is very special to me and a source of inspiration for many of my designs. NYCxDESIGN always has a great energy, and New York has become important to our business as we have seen rapid growth in the US since opening our permanent showroom in SoHo. I am also very much looking forward to touring the US and Canada in May and June to show the collection to the wider North American market."
Lee Broom store
34 Greene Street
New York
NY 10013
LEE BROOM AT NYC x DESIGN | www.leebroom.com| #OBSERVATORY
Lee Broom portrait image courtesy of Ivan Jones.