In the year that The Roux at The Landau celebrates its 10th anniversary, David Collins Studio has revisited the restaurant with a new design concept led by the operational change in 2018.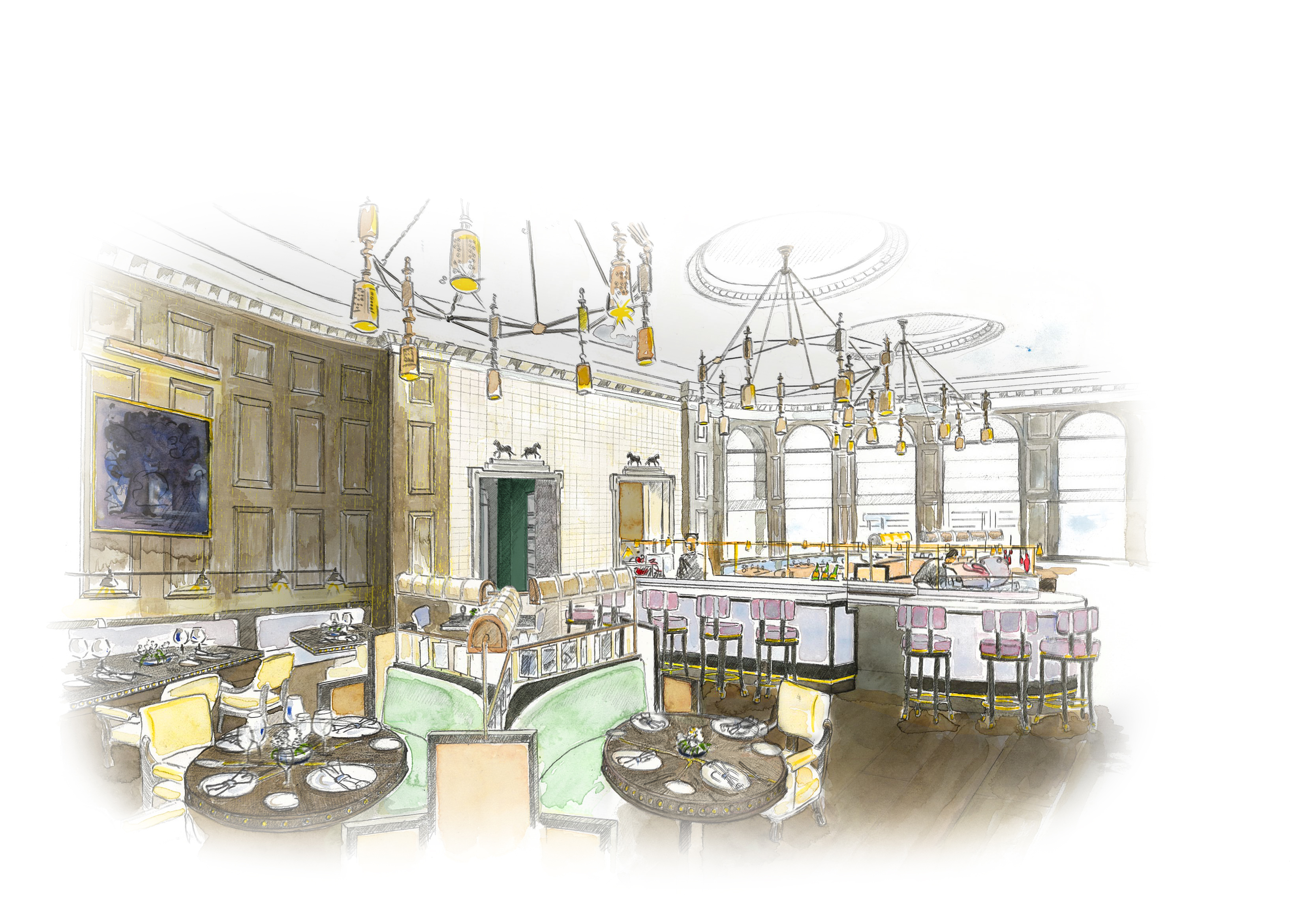 Devised to expand on the continued success of the restaurant, The Studio has created and carved out a new dining experience, evolving the existing interior framework of The Studioís 2008 design.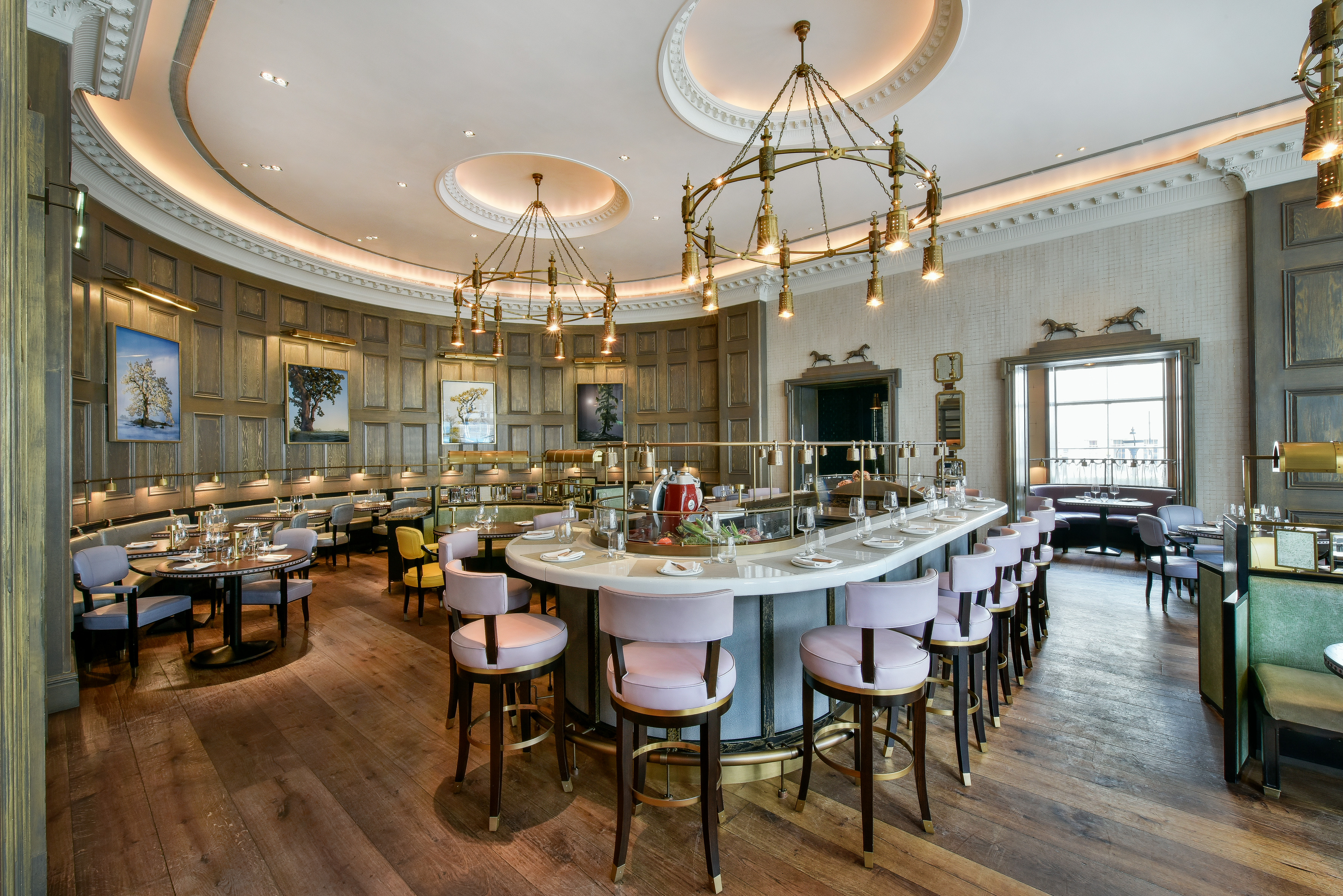 The Studioís new design focuses around the installation of a sleek timber clad, curved bar, which is anchored in the centre of the dining room; creating an instant focal point and offering a new dining experience within the space.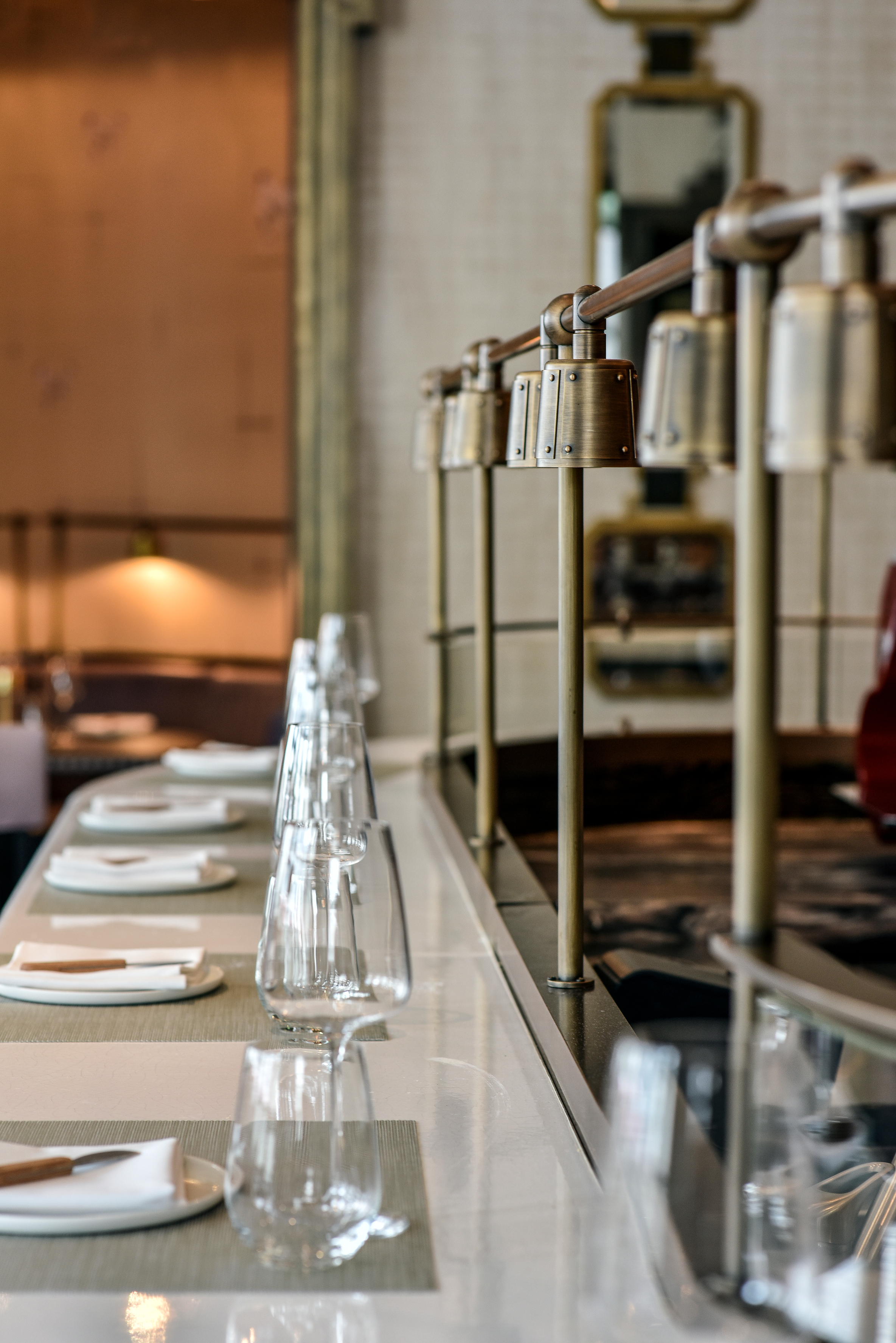 The front of the bar is clad with a pale blue leather, which is set within a dark timber frame and finished with stud detailing and a crackle glaze surface. Flanking each end of the bar will be a showcase of British produce, including charcutier and a display of cheeses, shellfish and champagne. Leather upholstered stools offer casual seating at the bar, and are upholstered in a lilac leather that reflects the existing colour palette within the original design of the room. The addition of low level aged brass lighting takes inspiration from the original David Collins Studio custom chandeliers hanging overhead and circles around the curved shape of the bar.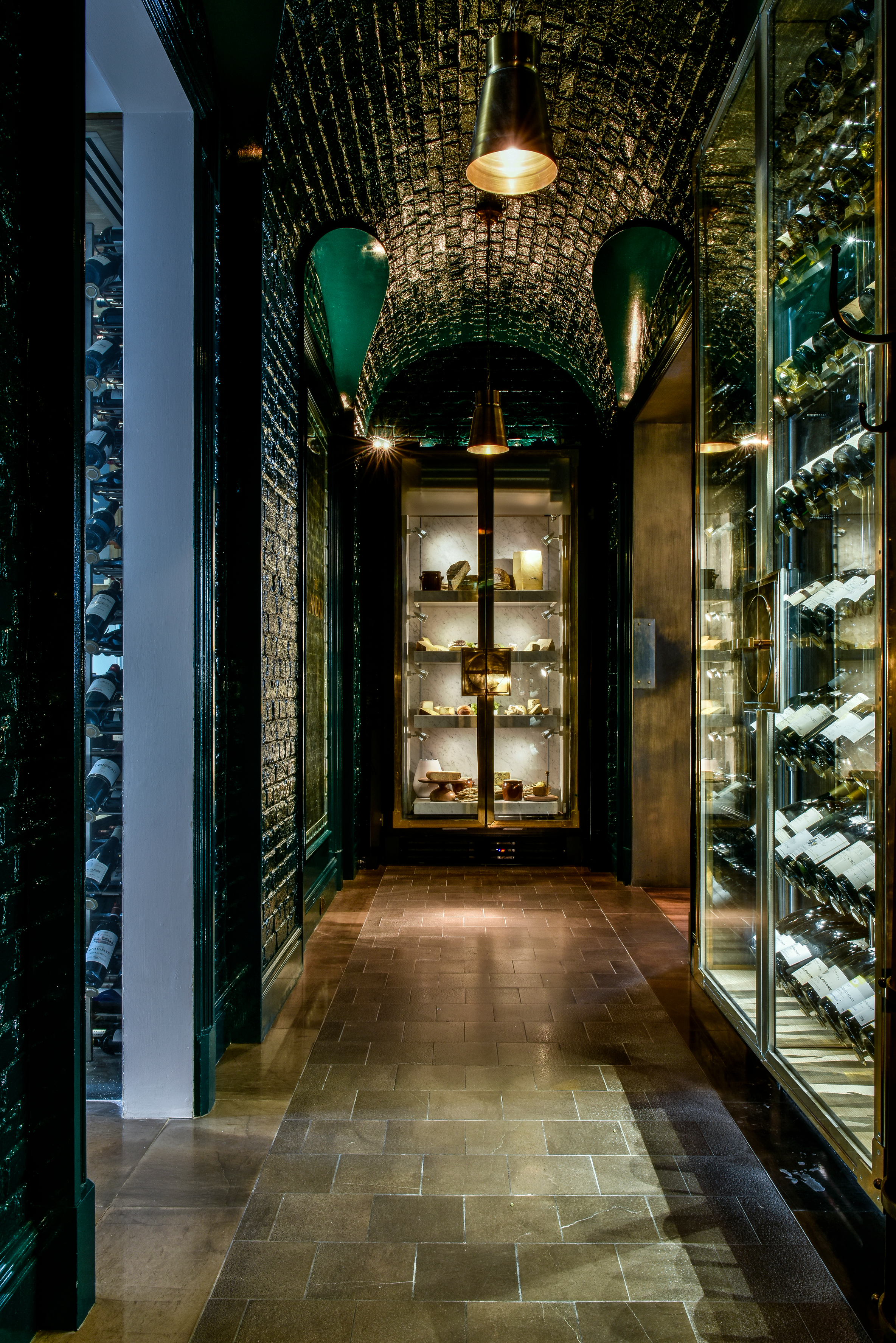 In the restaurant The Studio has also designed new custom oak tables with leather and bronze details – that mirror the timber of the new central bar. The entrance to the restaurant has also been re-configured with a new reception desk clad in emerald croc leather, which has been added to the wine vault at the entrance of the restaurant.
David Collins Studio is the award-winning interior architecture practice that realises creative and inspirational hospitality, residential and retail projects worldwide. It is a globally-recognised brand and an expert in contemporary luxury and design.