Crestron, a global leader in residential automation and control technology, has introduced an elegant collection of Horizontal Sheers to its range of motorised Crestron Shading Solutions, providing one-touch control of natural light throughout the home.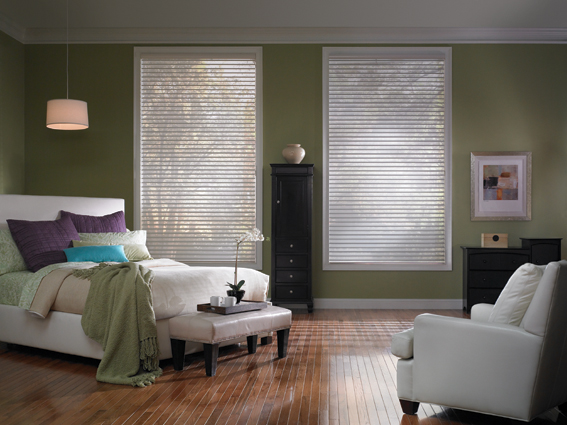 Imagine controlling all the natural light within your home without even getting out of bed. With Crestron Horizontal Sheers, daylight can flood through the windows first thing in the morning, waking you up the natural way. If the sunlight gets too bright, Crestron Sheers can automatically filter the light and direct it away from your workspace. Then, at the end of the day, the Sheers will adjust to prepare for the eveningís ambience. Sheers can be programmed to operate via timed or pre-set schemes, or instantly adjusted at any time via a tap of a touchscreen, smart device or by asking Amazon Alexa. Manual operation is also possible.
Crestronís elegant Sheers feature internal horizontal vanes that float between two layers of sustainably-grown hand-woven fabric to soften the view, filter or block light and diffuse glare. Thanks to this innovative design, the sheers can either tilt open to channel light or completely rise to provide an unobstructed view.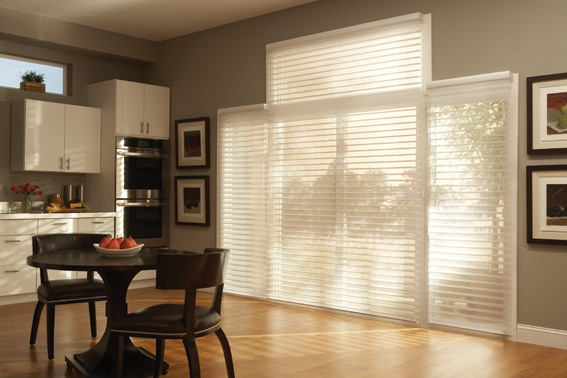 Tailor-made to your exact requirements, Horizontal Sheers are available in a range of sizes up to 8 feet wide by 8 feet in height Ė perfect for properties with a large glass faÁade, for example. A wide variety of fabric options are available, including 25 light filtering (translucent) block coloured or patterned fabrics, and 11 room darkening (opaque) coloured fabrics. With Crestronís exclusive Quiet Motor TechnologyTM for almost silent operation, Shades have the versatility to transform any room, working in harmony with Crestron technology to enrich your home and make everyday living effortless.
Crestronís luxury Sheers can easily be integrated into any existing Crestron home automation system and are available from approved dealers and integrators.