London-based architecture and design practice Sybarite's co-founder Torquil McIntosh has been given keys to Xi'an from the mayor of the city for the creation of a new 250,000 sqm, 20-storey, luxury landmark SKP store in China's former capital and home to the famous Qin Dynasty 'Terracotta Army'.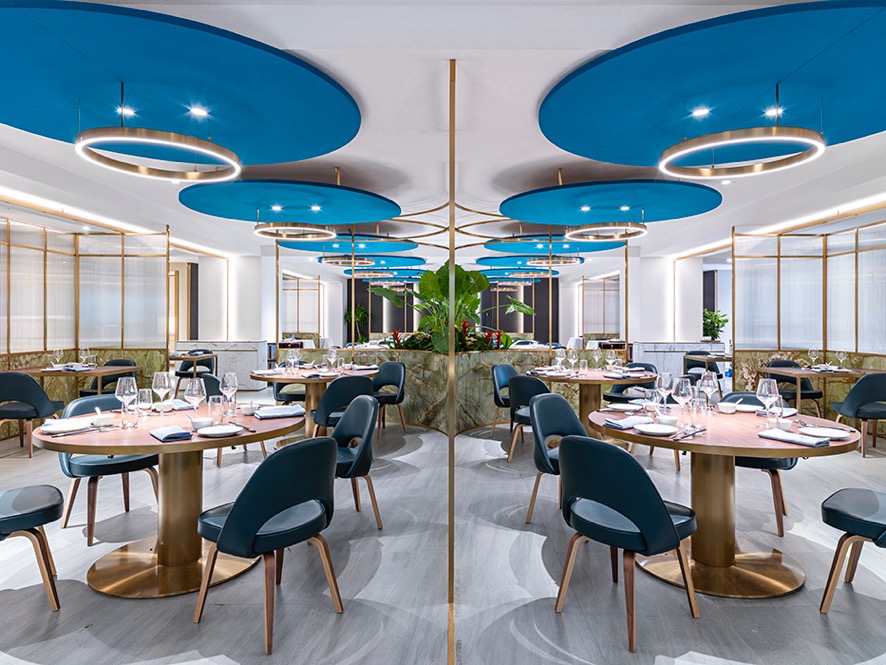 The Xi'an project came after the extraordinary success of the practice's design and rebranding for SKP Beijing.
SKP Xi'an is home to more than 1,000 high-end global brands and carefully-curated selection of domestic names, including the trio of leading fashion designers (and Central St Martin's graduates) Xuzhi Chen, Huishan Zhang and Qiu Hao.
Aside from being a fashion forward retail store, SKP also features multi-storey event spaces, boutique cinemas, restaurants and cafes and an airy garden terrace (designed by Sybarite in collaboration with structural engineers Arup).
Elsewhere, SKP Xi'an's social spaces, under the 'Rendez-Vous' umbrella, include a wine bar (and fine cellar), a restaurant, art gallery and several niche non-fashion boutiques, including couture tea brand TWG (sourcing the world's finest 'grands cru' teas) and an artisanal fromagerie with its own cheese-making facilities. These spaces are all linked by the elegant and contemplative bookshop, which lies at the heart of 'Rendez-Vous'.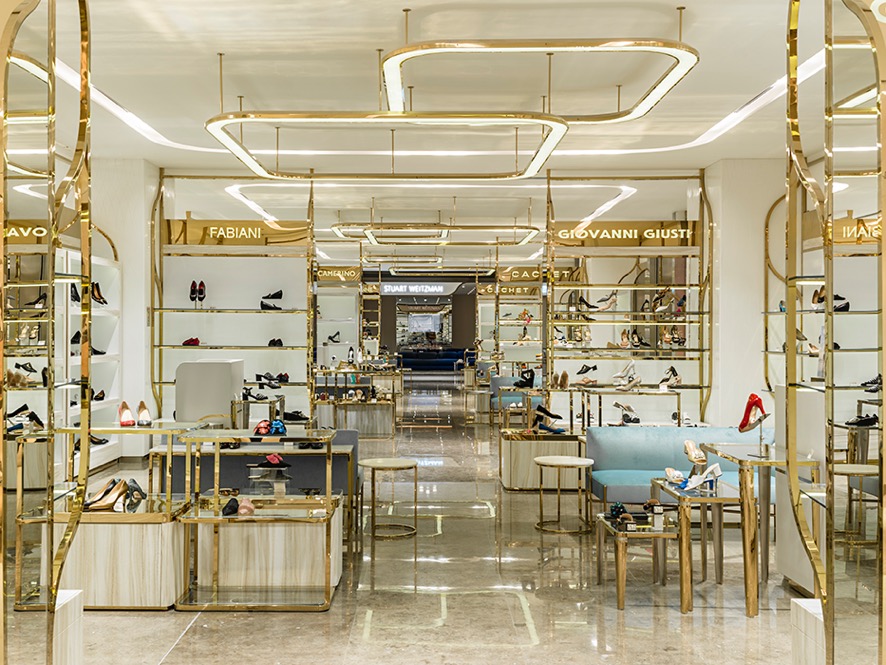 One of Sybarite's biggest challenges was to respect the store's sensitive location, close to both Xi'an's ancient City Wall's South Gate and the region's parliament building in China's oldest city. The team took inspiration from Moorish architecture such as southern Spain's Alhambra Palace. In the same way, it is only up close to the skin of SKP Xi'an that you appreciate the intricate bas-relief honeycombed façade of brushed bronzed brass. Though it is three times the size of Harrod's in London, SKP Xi'an sits comfortably within its surroundings.
"We always want visitors to know exactly where they are without having to explicitly remind them," commented Torquil McIntosh, co-founder of Sybarite with Simon Mitchell, "so we created the curve as part of the brand identity and made it a recurring motif throughout our design. From the lift buttons to the concessions, via the vents built into the pavements outside the building, we made the curve a subliminal branding cue which artfully reminds visitors that they are experiencing SKP."
For discerning Chinese customers there is no disconnect between culture and consumerism. In both scale and scope SKP Xi'an's super-luxe environment is as much about creating an immersive and experiential space as it is about designing something beautiful. The sum of SKP's individual parts is, therefore, a truly extraordinary store which not only offers an unrivalled 21st century shopping experience but does so despite the scale of the building, managing to successfully create an atmosphere of both luxury and inclusivity.