Hotel Scribe, managed by Sofitel, part of the AccorHotels group, has begun a refurbishment that will culminate in the hotel's metamorphosis, slated to be completed by autumn 2019. Wilson Associates' Tristan Auer is taking the lead on the restoration.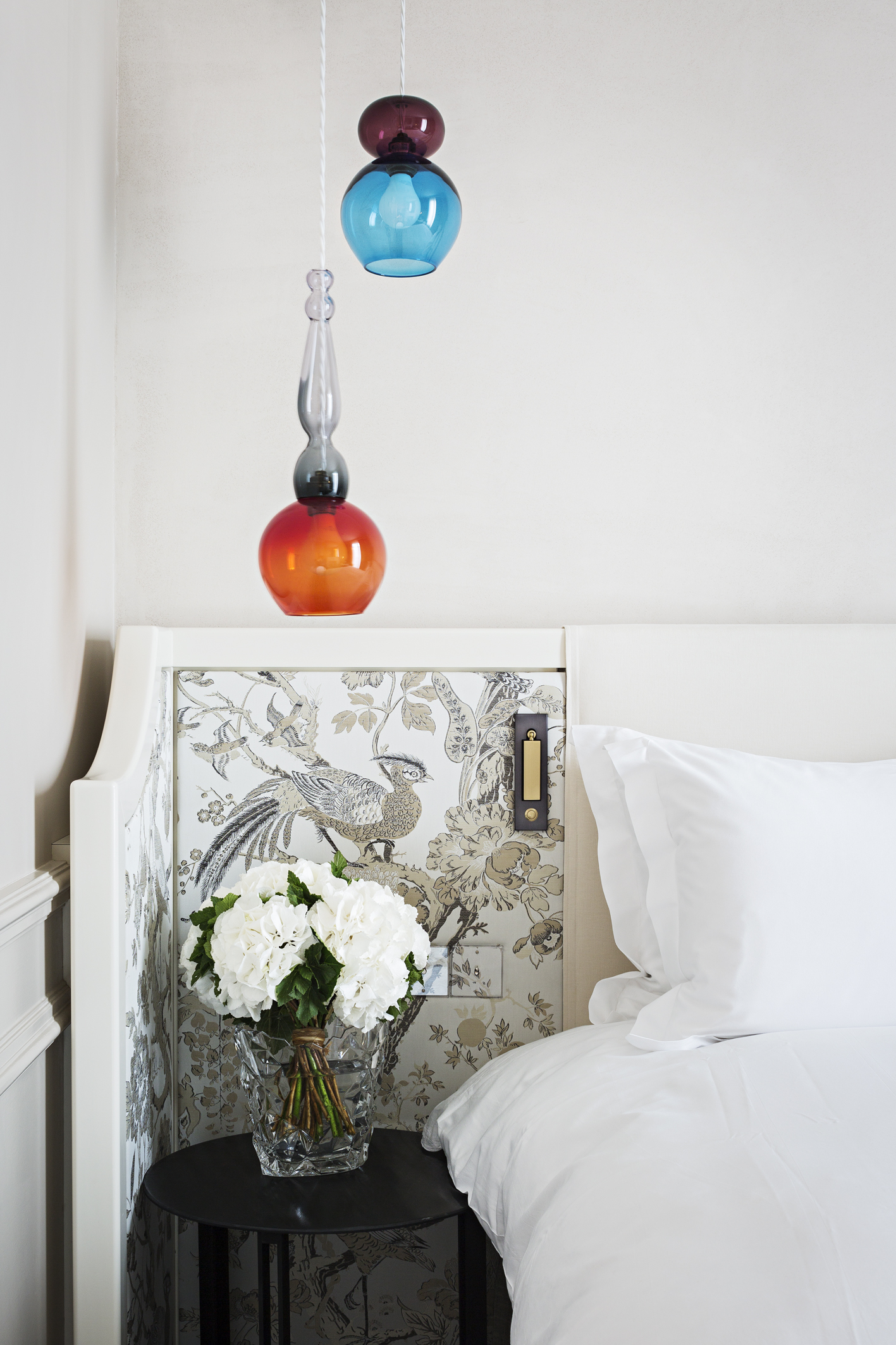 Hotel Scribe has joined forces with Wilson Associates and its artistic director Tristan Auer to restore the hotel to its former glory. Auer seeks to reinterpret the traditional hospitality codes for Hotel Scribe by drawing inspiration from its history. The hotel, which will remain open during its transformation, aims to embody the spirit of Paris by emphasising its core assets, namely its location in the Opera district, its new design and its food and beverage offering.
150 years of history
An ideal location in the heart of Paris, Hotel Scribe is a legendary hotel in the centre of Paris, built as part of the Opera district's initial development. The city's alluring department stores, exciting Grands Boulevards, elegant rue de la Paix, luxurious Place Vendôme, world-famous Louvre, charming Palais Royal and beguiling arcades are nearby. Hotel Scribe, which was also home to many artists and celebrities, including Josephine Baker, who made it her Paris residence until 1968.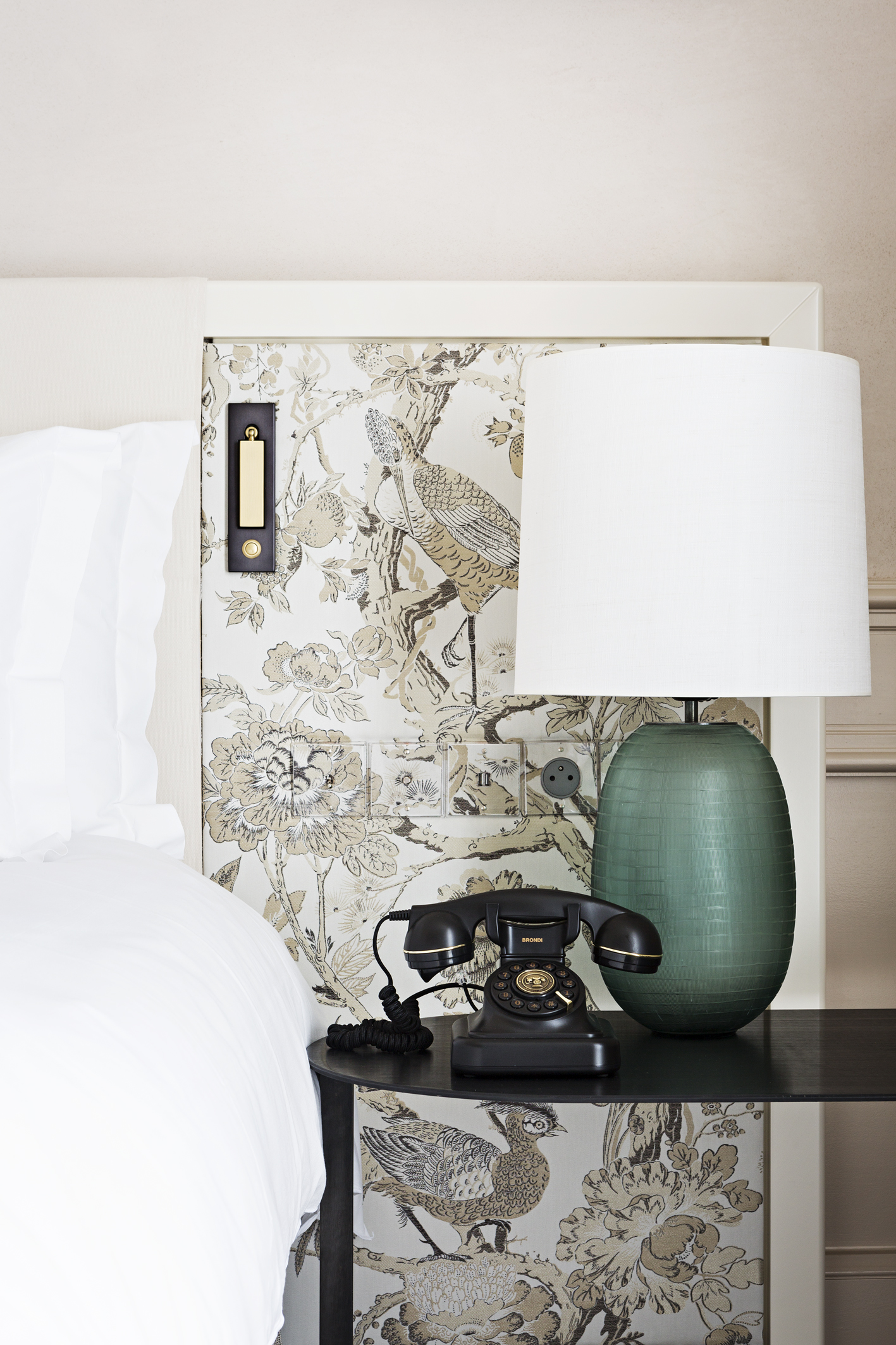 A true Parisian design
Proud of its heritage, Hotel Scribe has always been a meeting place for brilliant minds, visionary or eccentric spirits, elegant Parisian ladies-who-lunch, and artists from around the world. Its walls echo with the conversations, encounters and laughter witnessed throughout history, as when the greatest names in American and Canadian journalism attended General Eisenhower's press conferences at Hotel Scribe after the liberation of Paris.
"This is a building that has always been closely connected to images: the moving image – cinema – and photographic images, especially during the way when it was a communications center," says Tristan Auer. "It was also the first building in the world to be draped for an advertising campaign. What's more, it has a fantastic history!"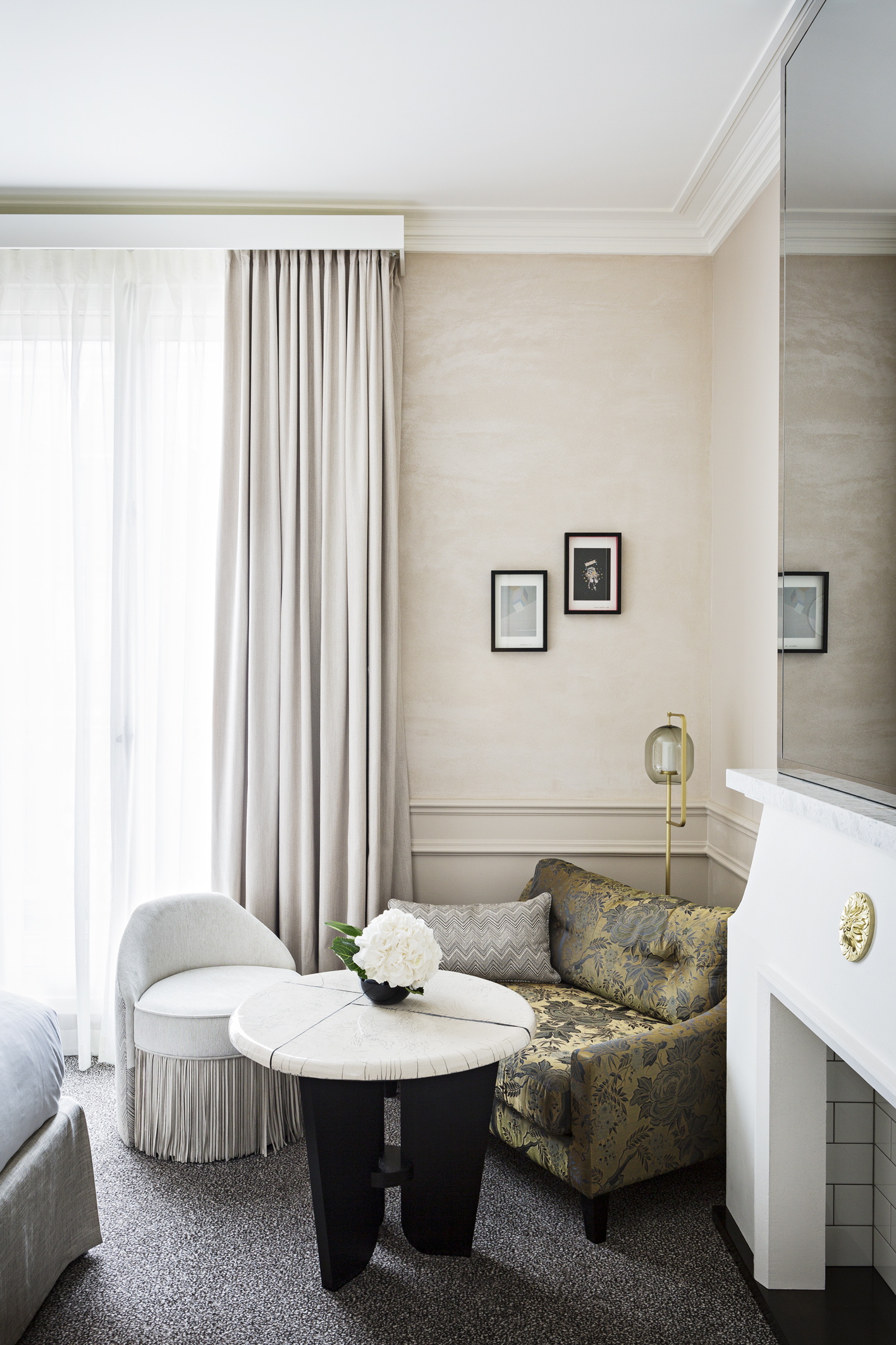 Tristan Auer's designs for the guestrooms recall a Parisian apartment, with fireplaces, moldings, wainscoting and fabric headboards. Bathroom ceilings reflect the colors of the Oper Garnier's ceiling as painted by Chagall, a beautiful reference to the area. The bas-reliefs, medallions and vases evoke artists' studios, a nod to Paris museums. A selection of vibrant, colourful works in various abstract styles by young French artists decorates the walls.
The bathrooms feature terrazzo floors; upper wooden molding evoking a typical 19th-century atmosphere, with superimposed materials, folding screens, ceramics, wood and tiling. Tristan Auer specially designed the dressing gown hooks to resemble picture rails. Rose-gold faucets are in contrast to the hotel's "men's club" with subtle, refined touches. To contrast the masculine side, he created guestrooms and a tea room that are more feminine, angelic and sensitive while revisiting the mood of a Haussmannian apartment typical of Paris.
Hotel Scribe is undergoing a complete refurbishment (started in April 2018) through to autumn 2019, but remains open during the entire renovation.