According to ITC Natural Luxury Flooring, carpets and rugs for residential and commercial developments must have unique qualities; elegance must be matched by durability, and, just like every other component of design, the choice of floor covering reflects the client's style choice.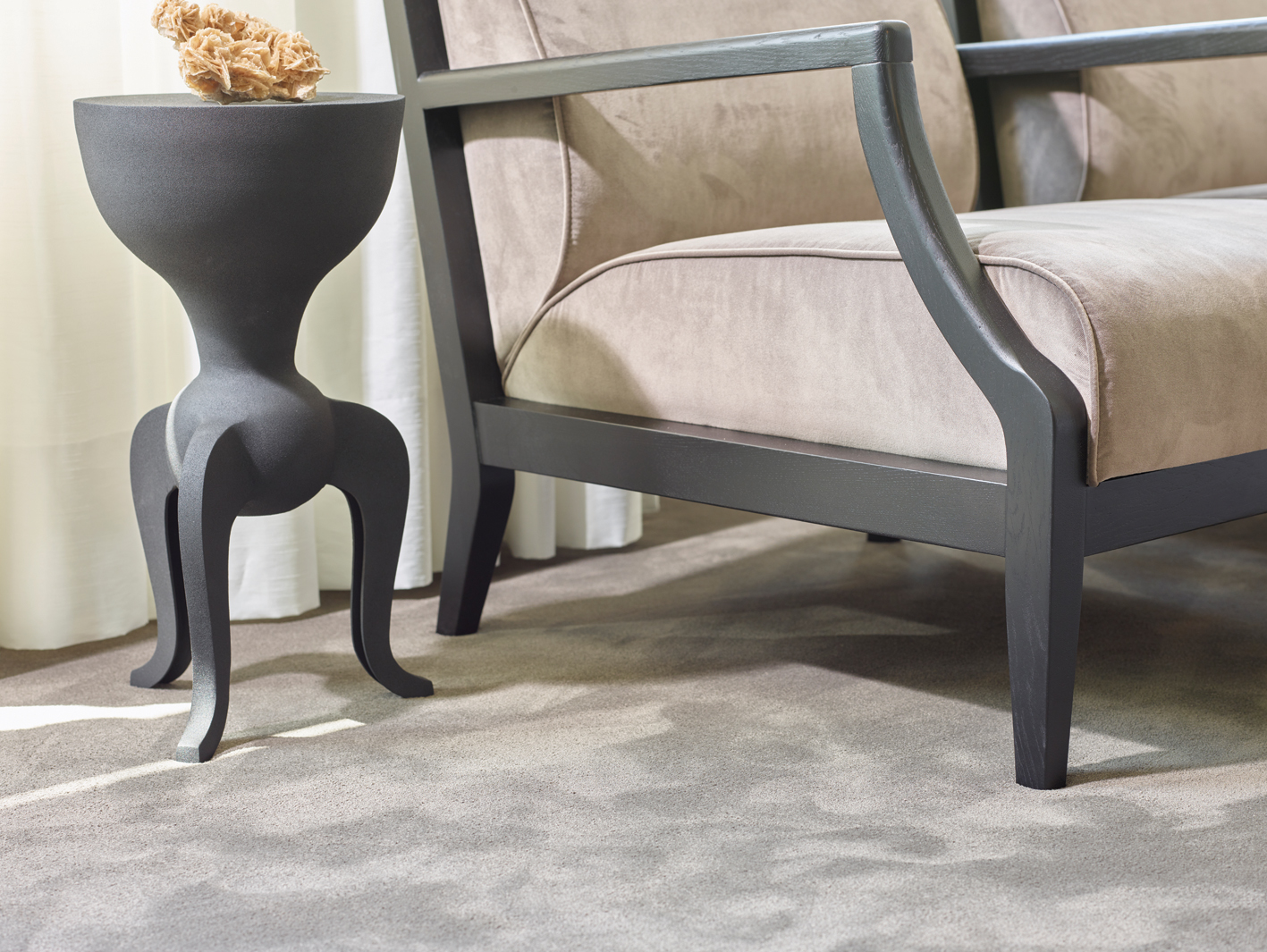 New carpet in an interiors project is an important and major outlay, whether for a home or office and cost must be justified by superb quality, and the selected carpet should be a real reflection of the client's aspirations.
ITC Natural Luxury Flooring has a long-established reputation for producing superb quality carpets in residential and commercial settings, from offices to hotels, boardrooms to showrooms.
Kensington, part of ITC's Campeone Collection, provides an industry leading product for those seeking a carpet that delivers absolute durability allied to restrained elegance for rooms which have the heaviest footfall, from a boardroom to a domestic family room. Kensington is contract rated and Stainmaster treated, making it ruggedly resistant to stains and spills and is therefore an ideal choice for residential and commercial settings.
A superb alternative to a wool carpet, Kensington is a PA solution dyed nylon, stylish velour that is soft to the touch, with the look and feel of luxury.
Available in four and five metre widths and six muted sophisticated colours, Kensington can also be made as a bespoke rug up to 5m wide.
All ITC's carpets are rigorously tested by the British Carpet Technical Centre in Leeds to ensure maximum standards of durability and safety.
+44(0) 162 253 4041
info@itcnaturalluxurylooring.com
www.itcnaturalluxuryflooring.com