The Priory is a beautiful Grade II Listed residence in the village of Blythburgh. The Priory shares its grounds with the ruins of a 12th Century Augustine priory, which has been the subject of an archaeological investigation by Channel 4's Time Team, and subsequent digs, which confirmed the existence of a Christian church on the site from c.700 AD.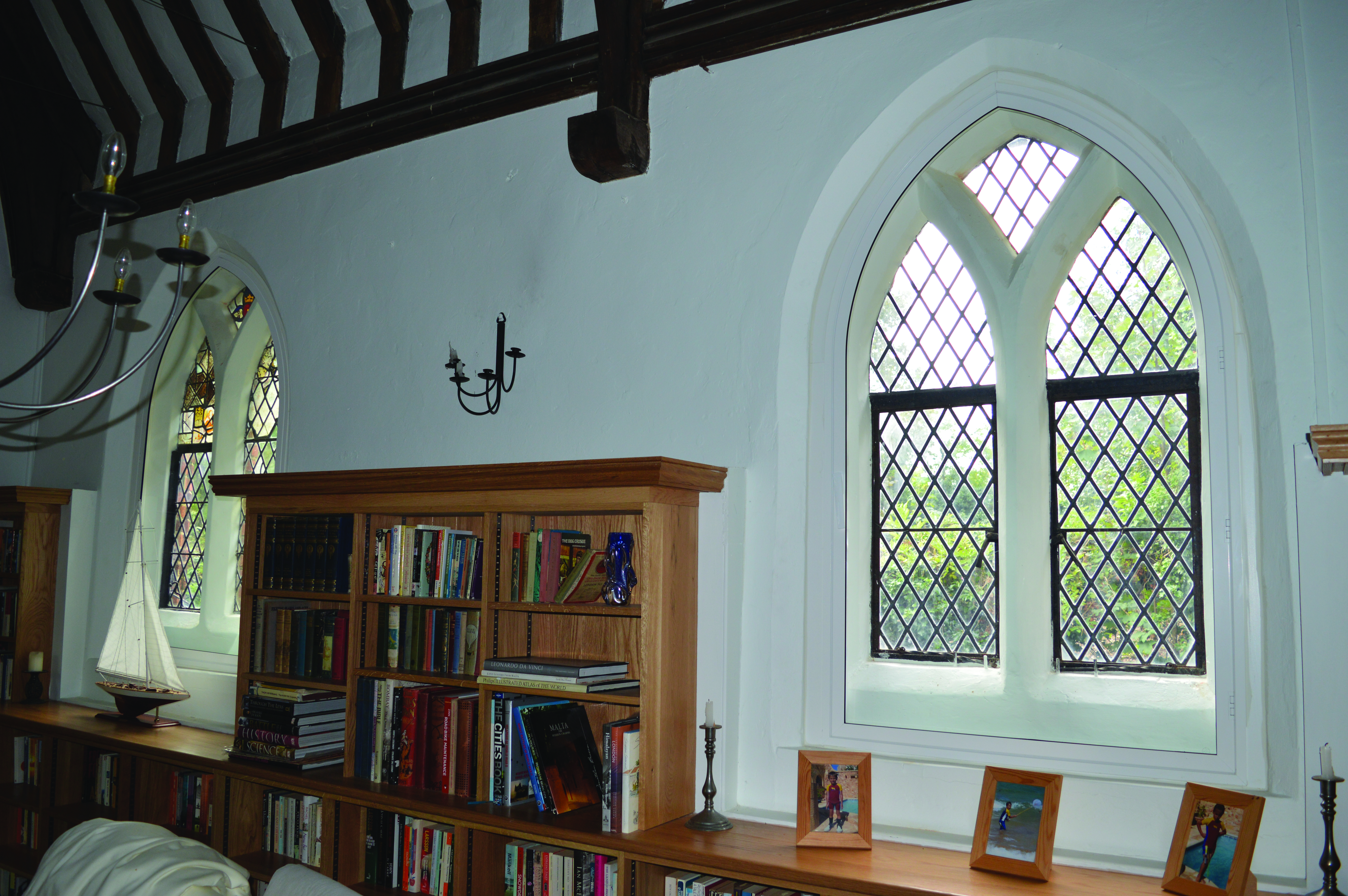 The Priory's present owners Matthew and Chiara Saunders are continuing to unearth more of the mystery surrounding the ruins, cementing the Priory as a heritage hub for the Blythburgh community. The primary windows are a mixture of Georgian, leaded outward opening casements and fixed lights within timber or stone frames. Due to the Listed status of the building, these thermally inefficient windows could not be replaced. However, Mrs. Saunders found a solution in Selectaglaze secondary glazing; which is approved by most heritage bodies for use on listed buildings.
Selectaglaze installed 15 units comprising of the Series 10 – 2 and 3 pane horizontal sliding units. The chapel windows were treated with white Series 45 single side hung casements with a gothic arch to match the opening. In order to compliment the design of the existing windows, the secondary glazing was mullion coupled where necessary.
The Saunders family were so impressed with the quality of the secondary glazing that a further 16 units were installed, a combination of the Series 10 – 2 and 3 pane horizontal sliding units.
Chiara Saunders commented, "Selectaglaze has helped make this possible and we were grateful to be draught free when the Beast from the East hit us earlier this year."
Founded in 1966 and a Royal Warrant Holder since 2004, Selectaglaze has gained a reputation as a leading secondary glazing specialist, creating sensitive designs with low visual impact.
01727 837271
enquiries@selectaglaze.co.uk
www.selectaglaze.co.uk