Lyndon by Boss Design brings luxury to independent living AT Quayside in Totnes, Devon, with its range of comfortable and stylish seating.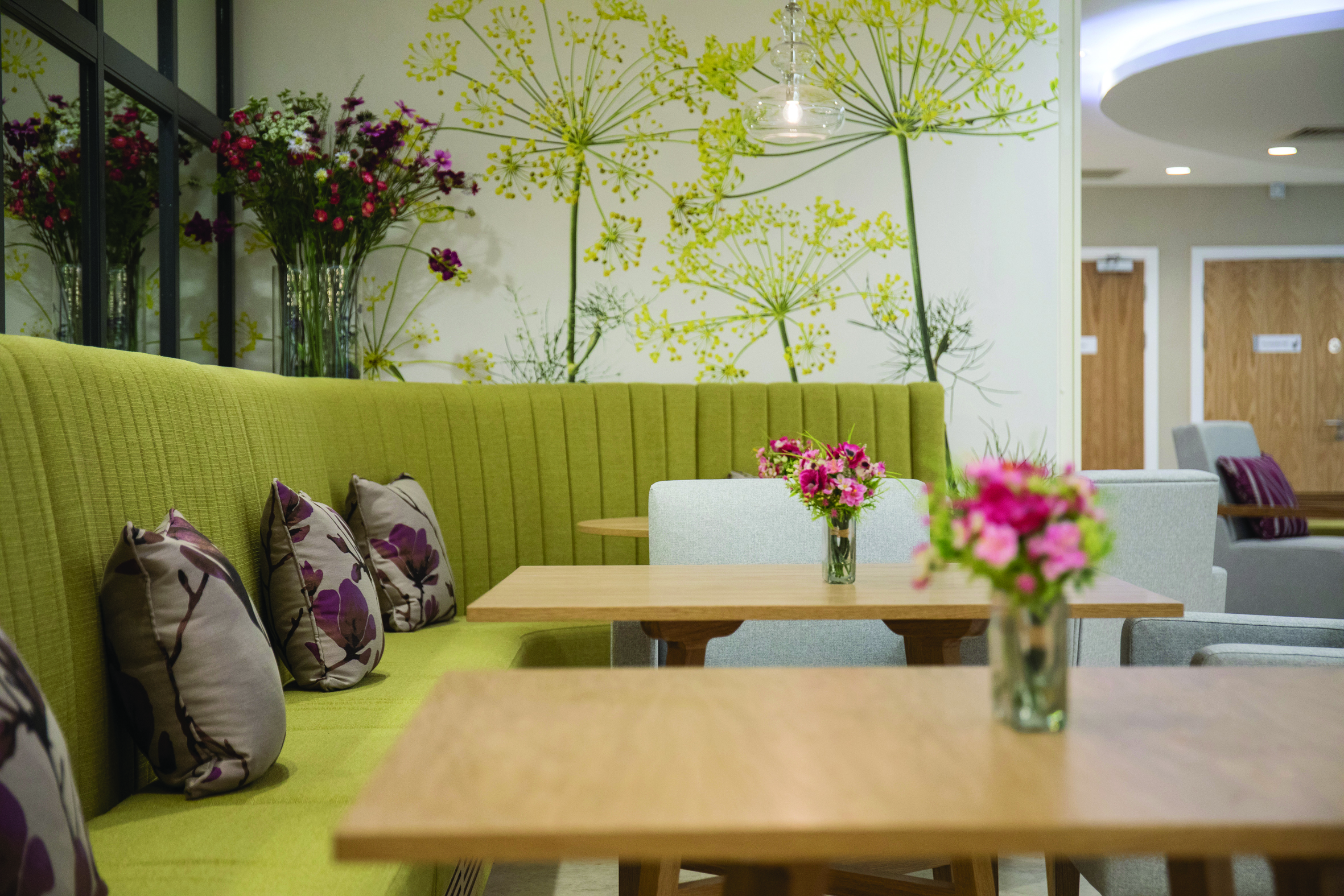 Renowned for luxurious quality seating and furniture, Lyndon by Boss Design was first choice when it came to furnishing a new independent living development in Totnes, Devon. Offering a diverse mix of shared ownership apartments, the complex, named Quayside, is exclusively available for over fifty-fives; and as well as boasting an idyllic location close the River Dart, it includes a café, restaurant, various activity areas and even a pamper suite. With a variety of rooms to furnish, this project was the perfect opportunity to show the versatility of Lyndon's seating and furniture collections and its bespoke manufacturing capabilities.
Lyndon's products were specified by leading interior design specialists, Exeter-based Devon Interiors, who was looking to bring exceptional quality and luxury to the project. Having specified Lyndon in the past, Devon Interiors was no newcomer to the furniture manufacturer's attributes. Lyndon was also chosen for its expertise in adapting existing products to meet the needs of residents in independent living facilities. From the reception, communal lounge, and circulation spaces, to the café, dining area, and even the vibrant activity lounge, Lyndon's products provide quality comfort and opulence throughout the development.
Upon entering Quayside's reception and main entrance, Lyndon's timeless and elegant Orten and Luge armchairs offer a warm and inviting welcome. Setting the tone of exclusivity, the armchairs are upholstered in a soft green and grey fabric. A sophisticated pairing, both are timeless pieces with elegant lines. The armchairs are complemented by coffee and side tables in a stylish Oak finish. Equally in the communal lounge, Lyndon's Lysander sofas and armchairs upholstered in luxurious deep earthy tones provide stylish and comfortable seating, whilst Diana and Orten armchairs offer the necessary comfort and support for residents taking part in group tasks in the activity lounge; creating a true home from home.
Lyndon's bespoke design and manufacturing skills came into play in the dining and café areas. As well as adapting existing products to provide support and independence for the residents, Lyndon also created custom banquette seating. Upholstered in a stylish green accent colour, the seating was accompanied by Agent square dining tables complete with an Oak underframe. Together, they provide a sublime dining space where residents can enjoy an evening meal.
In addition, green and grey Diana and Orten armchairs with oak frames and Agent bistro tables help create a more informal setting for coffee and lunch breaks in the café. Potted plants, fresh flowers, floral scatter cushions and dandelion wall coverings bring elements of nature inside, whilst keeping the space fresh and light.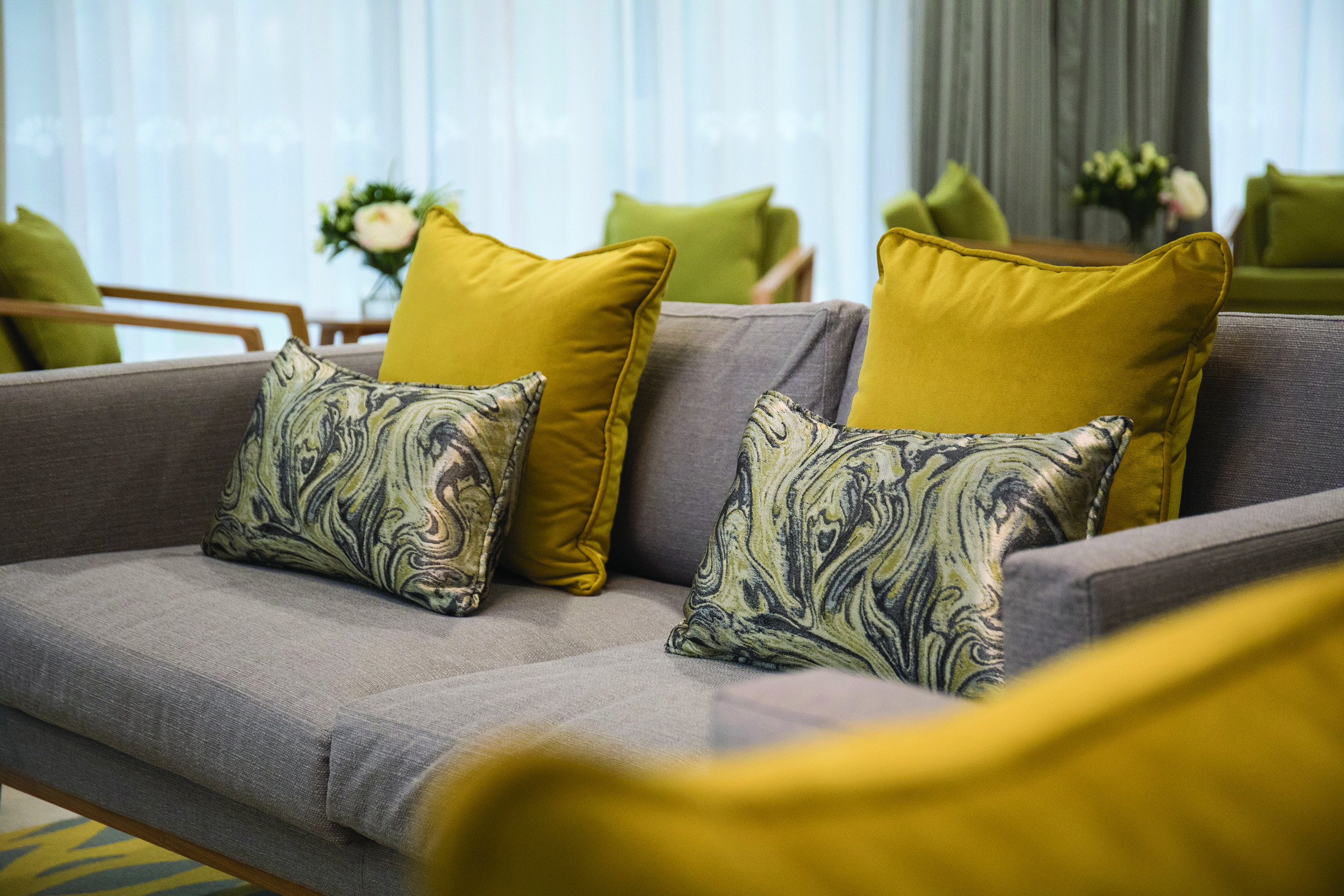 Commenting on the specification, Sophie Weeks, Interior Designer at Devon Interiors, said: "The commitment of the Guinness Partnership, Devon Interiors, and Lyndon, is what drove this project to be the triumph that it is. We have no doubt that it will be one of this year's award-winning schemes!"
01242 584897
www.bossdesign.com/lyndon