Junckers' new Twin Herringbone floor is an updated version of a much-loved classic.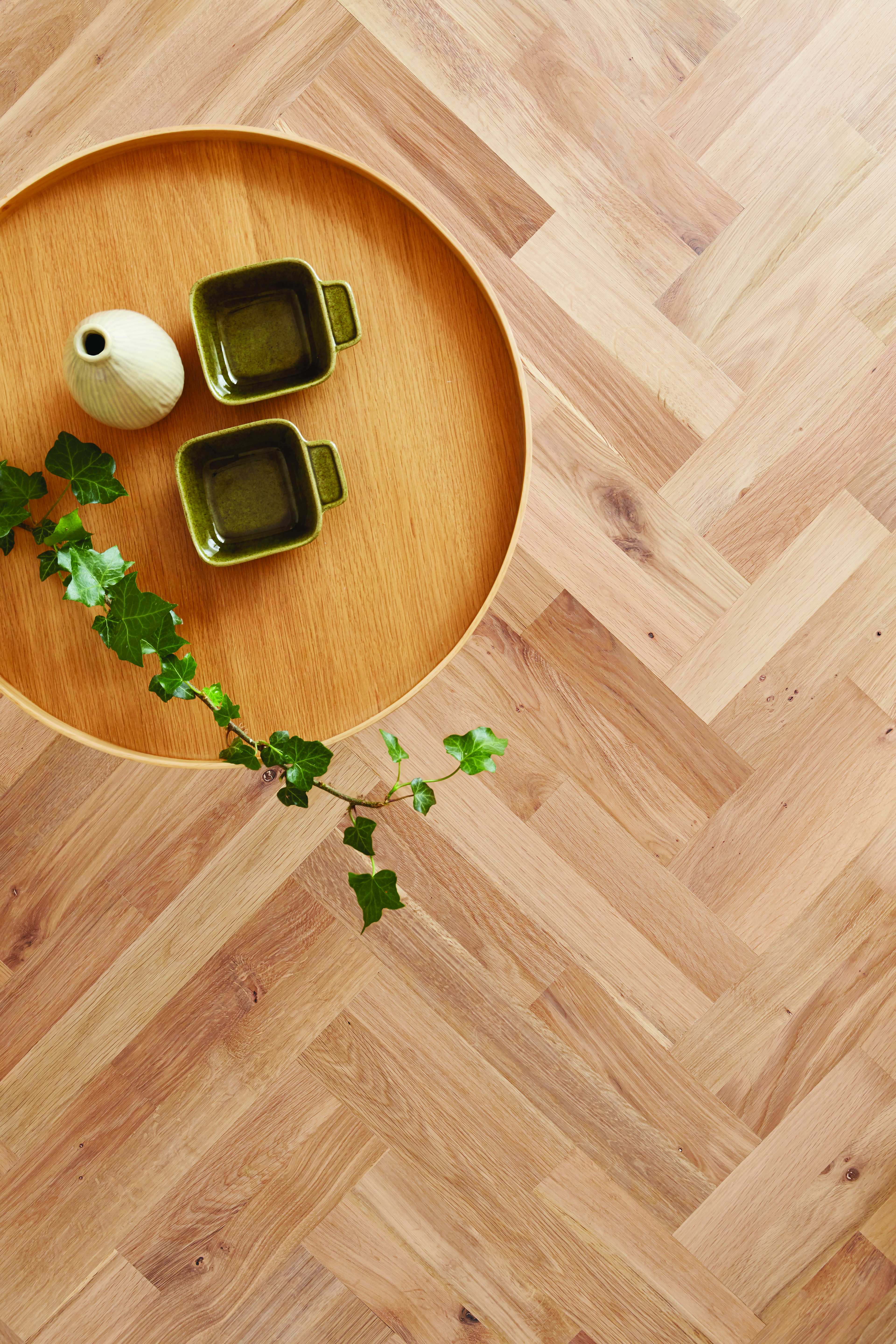 With Junckers' trademark commitment to quality and craftsmanship, Twin Herringbone is a solid hardwood floor – as durable and long-lasting as a traditional parquet floor.
Made from Junckers' classic two-stave flooring, each board consists of two rows of staves; one full-length and one with two half-length staves. This gives Twin Herringbone an authentic pattern and elegant look but at a very good price point.
Delivered with a hardwearing factory-finished surface ready to walk on as soon as it is installed, Twin Herringbone has the advantage of saving on costly and time-consuming installation work as the floor does not have to be sanded, filled and treated after installation. Far superior in terms of durability, a pre-finished floor has optimal wear resistance and a uniform appearance.
Available in solid Ash, Beech, Oak and Black Oak in a choice of matt or silkmatt lacquer or oil, as well as a large selection of colours. Each stave measures 129mm wide x 516.6mm long x 14 or 22mm thick. Ideal for use in all rooms of the house except bathrooms and can be used with all major underfloor heating systems.
01376 534 700
enquiries@junckers.co.uk
www.junckers.co.uk