With alternative finishes a growing trend in interior design, CRL has introduced an array of Matte Black hardware, a stylishly sophisticated option for modern environments.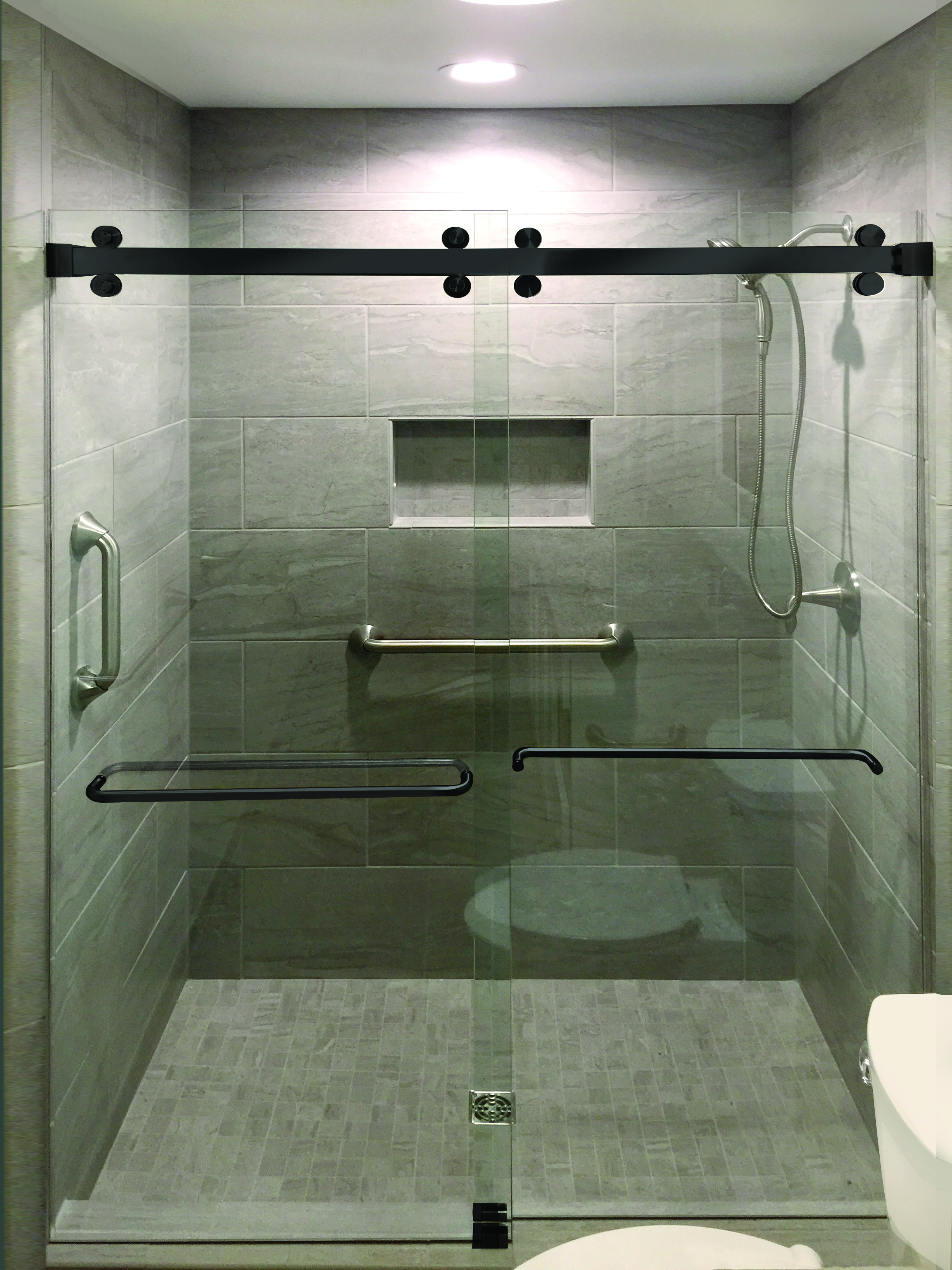 Giving specifiers more choice when selecting door hardware, the Matte Black finish from CRL creates a minimal look, blending seamlessly into the overall design of any space.
CRL now offers a full range of shower hardware in this latest striking Matte Black finish. The finish is available on many of the brand's best-selling ranges including Geneva and Pinnacle hinges, doorknobs, support bars and U-channels for a co-ordinated look throughout the bathroom.
The Matte Black series also includes the popular Deluxe Serenity sliding shower door system for one sliding panel and the new Cambridge and Contempo bypass sliding shower door systems.
This is suitable for two sliding panels, giving access from both sides of the shower and offers greater flexibility in design. Sleek and modern, this latest finish to join the CRL line-up is a natural partner to many of the most popular material choices for the bathroom, including glass, stone and wood.
01706 863600
crl@crlaurence.co.uk
www.crlaurence.co.uk