For six days, Focus/18 at Design Centre, Chelsea Harbour is the design event for excellence. Welcoming visitors from around the globe, the dynamic programme offers more than 100 experiential sessions that bring design ideas to life.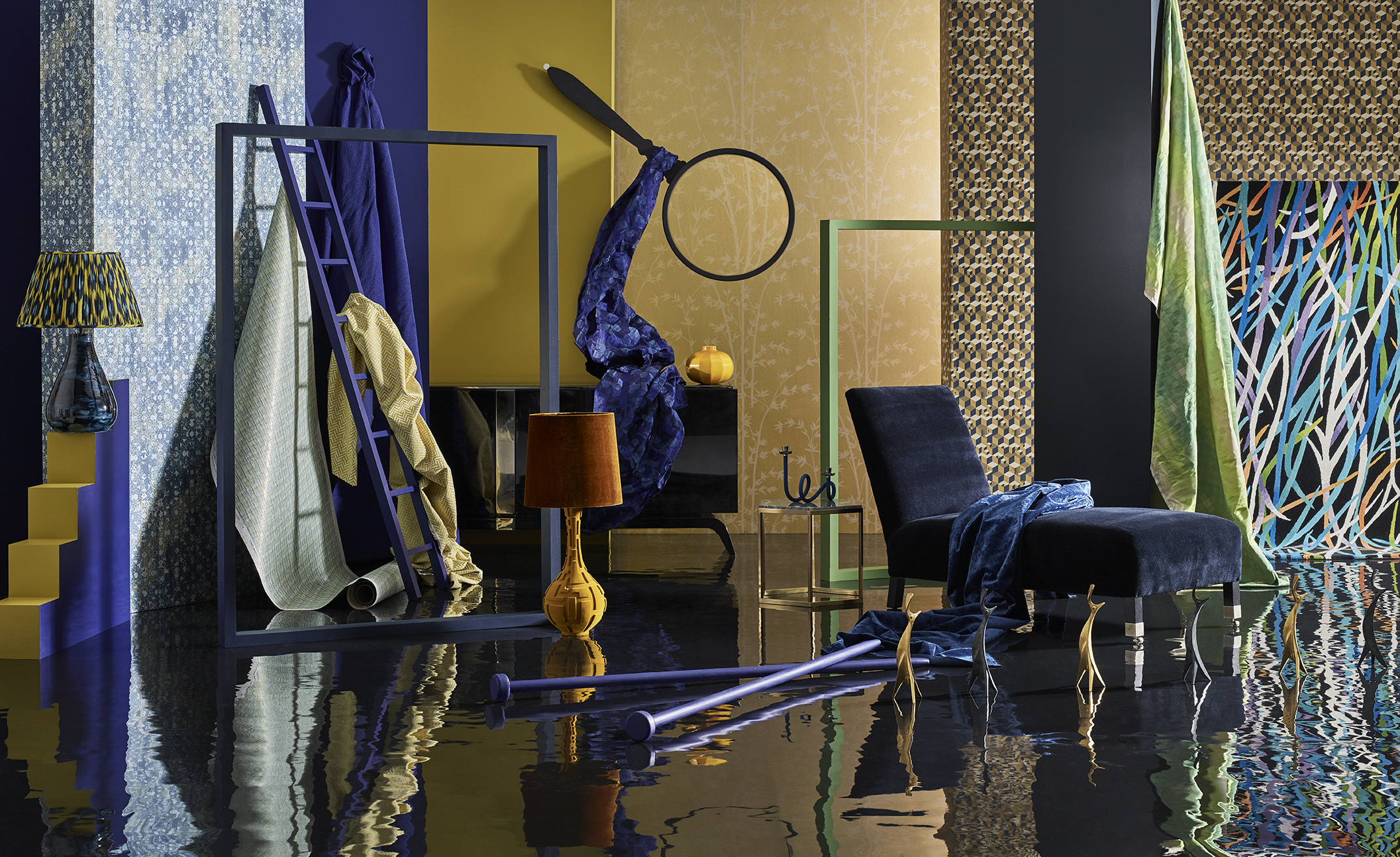 This year, a new work by international artist Moritz Waldemeyer has been specially commissioned for the show to enhance visitor experience.
'Journey of Colour' by Moritz Waldemeyer
Love colour? Celebrate its positive power with 'Journey of Colour', a new installation by international artist Moritz Waldemeyer, which offers an unforgettable, immersive experience of light, colour and movement. Taking inspiration from coronas, the crown-like appearance around the sun during an eclipse, advanced LED technology will light up a kaleidoscope of colourways as visitors move back and forth along a 12-metre walkway. Highly interactive, visitors can choose their favourite colours from the new collections which can be projected as specific auras. London-based, Waldemeyer's studio is driven by playful experimentation, developed through forging links between technology, art, fashion and design. This approach has resulted in creative collaborations in the past with leading names including U2, Rihanna, Versace, Jamiroquai, Cirque de Soleil and Philip Treacy.
Further Highlights
At Focus/18, visitors can get the inside track at talks, demonstrations, workshops and discovery tours; meet established makers, emerging innovators and skilled artisans; listen to star names sharing their creative narratives at the Conversations in Design series; and connect with influencers and tastemakers from 120 showrooms and 600+ international brands. There is courtesy transport as well as stylish places to eat and drink. This wealth of experience is extraordinary and, what's more it is a free resource for every visitor.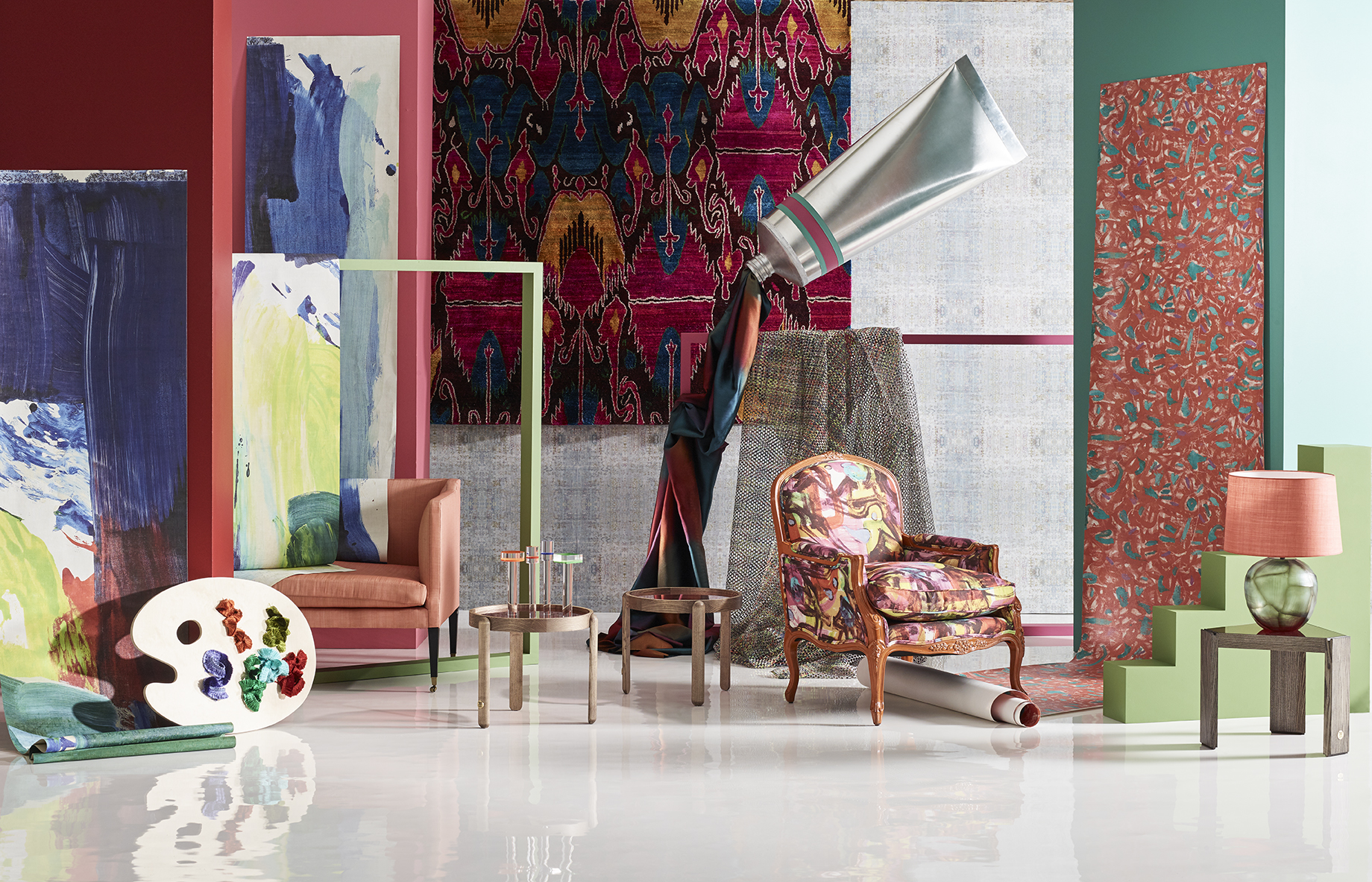 Access All Areas
Get behind the scenes and be inspired by the latest collaborations and design directions in the showrooms. Kit Kemp and her Firmdale team will create a Caribbean bedroom suite for the Turnell & Gigon at Home pop-up showroom; Patrick Frey will discuss the design legacy of his grandfather Renι Prou in the Pierre Frey showroom; Michelle Ogundehin and Arteriors' founder & creative director Mark Moussa will talk about the Designer Interpretation series; Cole & Son will reveal the evolution of its new collection, from concept to reality; Porta Romana will hold an exhibition celebrating its 30th anniversary; the window at Style Library will see a collaboration between Sanderson and British accessories brand, Radley; lighting designer Rebecca Weir will host a series of talks on 'The Colour of Light" at Crestron EMEA; international interior designer Alexandra Champalimaud will fly from New York to launch her latest outdoor collection at Holland & Sherry; Artisans of Devizes will host a gallery experience to showcase the tile collaboration with award-winning fine artist, Michael Angrove; and to coincide with the launch of its Tribal Lampshade collection, Vaughan will hold a lampshade workshop. More to come…
Conversations in Design
Visitors can get top level insights at a carefully curated programme of talks and panel discussions on the main stage with influential figures as well as rising stars. They include highly respected interior designers Veere Greeney and Nina Campbell; US talent Timothy Corrigan; designer Allegra Hicks in conversation with photographer Miguel Flores Vianna, as well as sought-after names Fran Hickman, David Bentheim and Karen Howes who will share their stories, ideas and creative vision. These sessions are ticketed. More to come…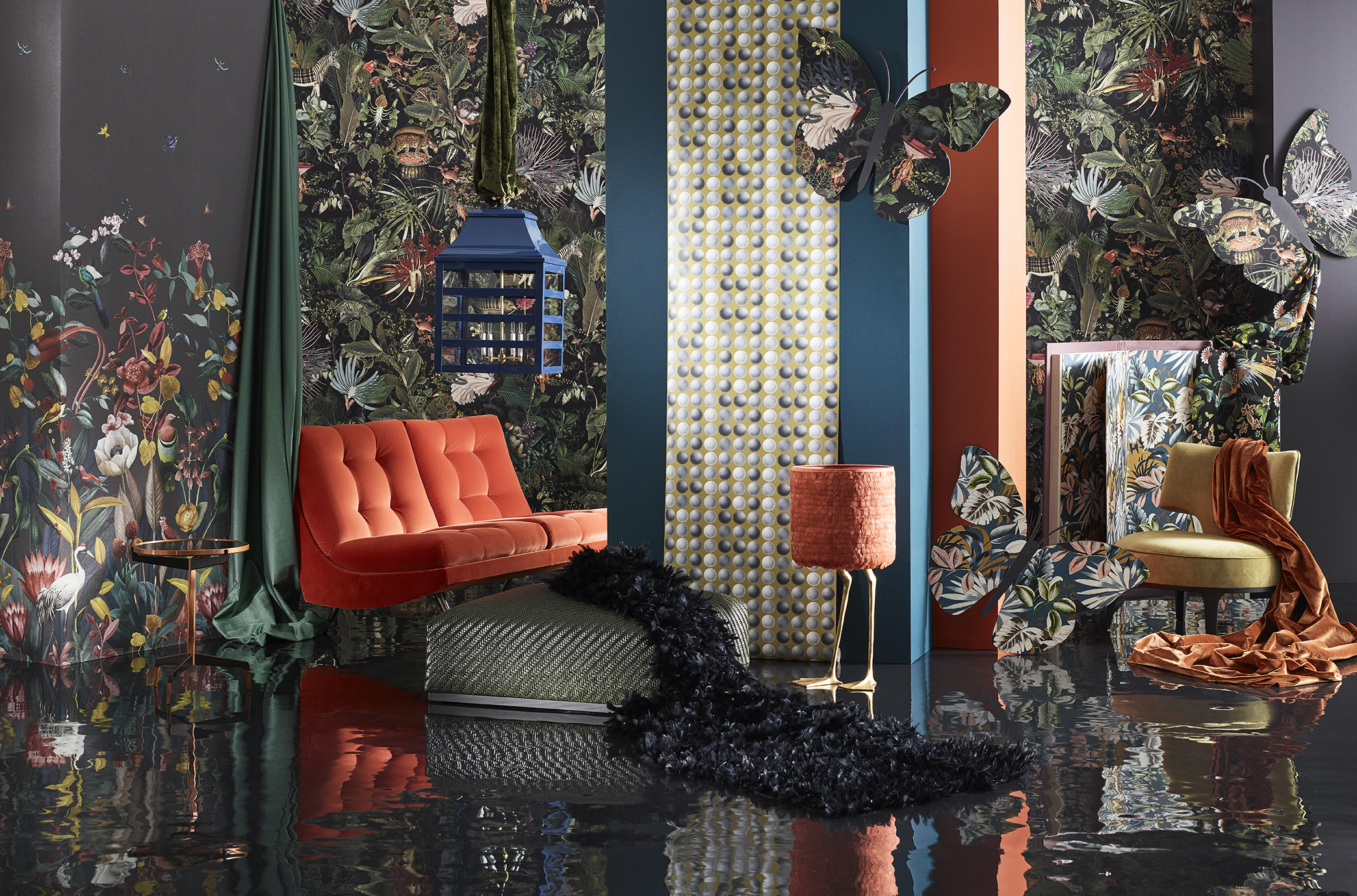 Colour Workshops
A series of workshop will focus on Focus/18's key theme of colour, exploring how it informs our design aesthetic, both consciously and subconsciously. Georgia Coleridge will discuss the healing power of colour, while Sanderson will host a psychology of colour workshop in the Style Library showroom, discussing the transformative power that colour has on emotions and how we feel in a space. More to come…
Focus/18 is a Design Destination at London Design Festival. There is courtesy transport and entrance is free.
Opening times
Trade preview: 16 – 18 September 2018
All welcome: 19 – 21 September 2018
10am – 6pm
Design Centre
Chelsea Harbour
London
SW10 0XE
020 7225 9166
www.dcch.co.uk
@designcentrech #Focus18AtDCCH
PARTICIPATING SHOWROOMS
ABBOTT & BOYD • ALTFIELD • ALTON-BROOKE • ARTE • ARTERIORS • ARTISANS OF DEVIZES • BAKER • BAKER LIFESTYLE • BEAUFORT COLLECTION • BELLA FIGURA • BESSELINK & JONES • BIRGIT ISRAEL • BLACK & KEY • BRIAN YATES • BRUNSCHWIG & FILS • C & C MILANO • CECCOTTI COLLEZIONI • CHASE ERWIN • CHRISTOPHE DELCOURT AT GMR INTERIORS • CHRISTOPHER HYDE LIGHTING • CHRISTOPHER PEACOCK • COLE & SON • COLEFAX AND FOWLER • COLONY • CREATION BAUMANN • CRESTRON EMEA • DAVID SEYFRIED LTD • DAVIDSON • DE LE CUONA • DECCA (BOLIER) • DEDAR • EDELMAN LEATHER • ESPRESSO DESIGN • EVITAVONNI • FLEXFORM • FOX LINTON • FROMENTAL • GALLOTTI&RADICE • GEORGE SPENCER DESIGNS • GIORGETTI • GLADEE LIGHTING • GP & J BAKER • HOLLAND & SHERRY • HOULES • IKSEL – DECORATIVE ARTS • INTERDESIGN UK • J. ROBERT SCOTT • JACARANDA CARPETS • JASON D'SOUZA • JEAN MONRO • JENSEN BEDS • JIM THOMPSON • JULIAN CHICHESTER • KRAVET • LACAZE LONDON • LEE JOFA • LELIEVRE PARIS • LEWIS & WOOD • LIZZO • MARC DE BERNY • MARVIC TEXTILES • MCKINNEY & CO • MCKINNON AND HARRIS • MULBERRY HOME • NADA DESIGNS • THE NANZ COMPANY • NINA CAMPBELL • NOBILIS • ORIGINAL BTC • OFICINA INGLESA FURNITURE • PAOLO MOSCHINO FOR NICHOLAS HASLAM LTD • PERRIN & ROWE • PHILLIP JEFFRIES • PIERRE FREY • POLIFORM • PORADA • PORTA ROMANA • PROVASI • REMAINS LIGHTING • ROMO • RUBELLI/DONGHIA • SA BAXTER ARCHITECTURAL HARDWARE • SACCO CARPETS • SAHCO • SAMUEL & SONS • SAMUEL HEATH • SAVOIR BEDS • SIBERIAN FLOORS • THE SILK GALLERY • SIMPSONS • STARK CARPET • STARK FABRIC • STUDIOTEX • STYLE LIBRARY • SUMMIT FURNITURE • SUTHERLAND PERENNIALS STUDIO • SWD • TAI PING • THREADS AT GP & J BAKER • TIM PAGE CARPETS • TISSUS D'HELENE • TOPFLOOR BY ESTI • TUFENKIAN ARTISAN CARPETS • TURNELL & GIGON • TURNELL & GIGON AT HOME • TURNSTYLE DESIGNS • VAUGHAN • VIA ARKADIA (TILES) • VICTORIA + ALBERT BATHS • VILLEROY & BOCH • WATTS OF WESTMINSTER • WEMYSS • WEST ONE BATHROOMS • WHISTLER LEATHER • WIRED CUSTOM LIGHTING • WOOL CLASSICS • ZIMMER + ROHDE
PLUS OUTSIDE PARTICIPANTS DESIGNERS GUILD AND OSBORNE & LITTLE IN CHELSEA