London based hospitality interiors specialists Richmond International has unveiled a number of newly-designed luxury residences at Four Seasons Hotel at Ten Trinity Square.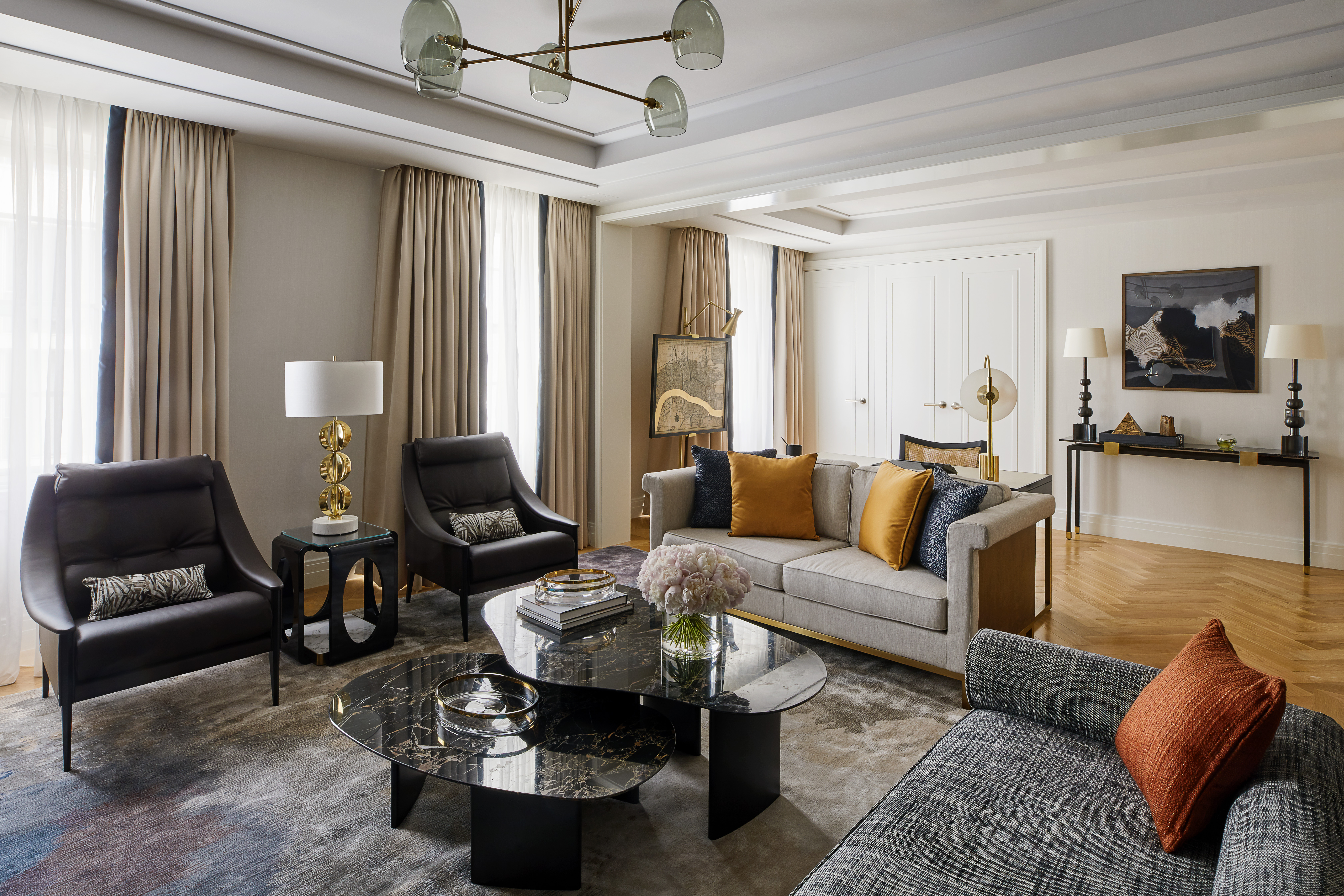 Situated on the fifth floor and available for short to longer-term stays, the residences showcase premium living coupled with five-star hotel amenities. Featuring brass finishings and finer details of silk and leather, the interiors pay homage to the neo-classical architecture of the building. Timber panelling, contemporary marble fireplaces and the use of decorative metalwork screens define the use of space within these large open plan apartments.
Originally the headquarters for the Port of London Authority, the interiors of each residence will channel the spirit of navigation. A subtle colour palette of neutral tones is complemented by blue hues and metallic features, highlighting the refined glamour and heritage of the building. Installing a selection of curated artefacts and artwork in keeping with the building's maritime roots, Richmond International has created a collection of residences which exude elegance, style and character, whilst offering an experience far beyond that of a hotel room. Guests will be able to feel at home as they retreat to a private and comfortable surrounding, whilst taking advantage of the renowned luxury services of the Four Seasons.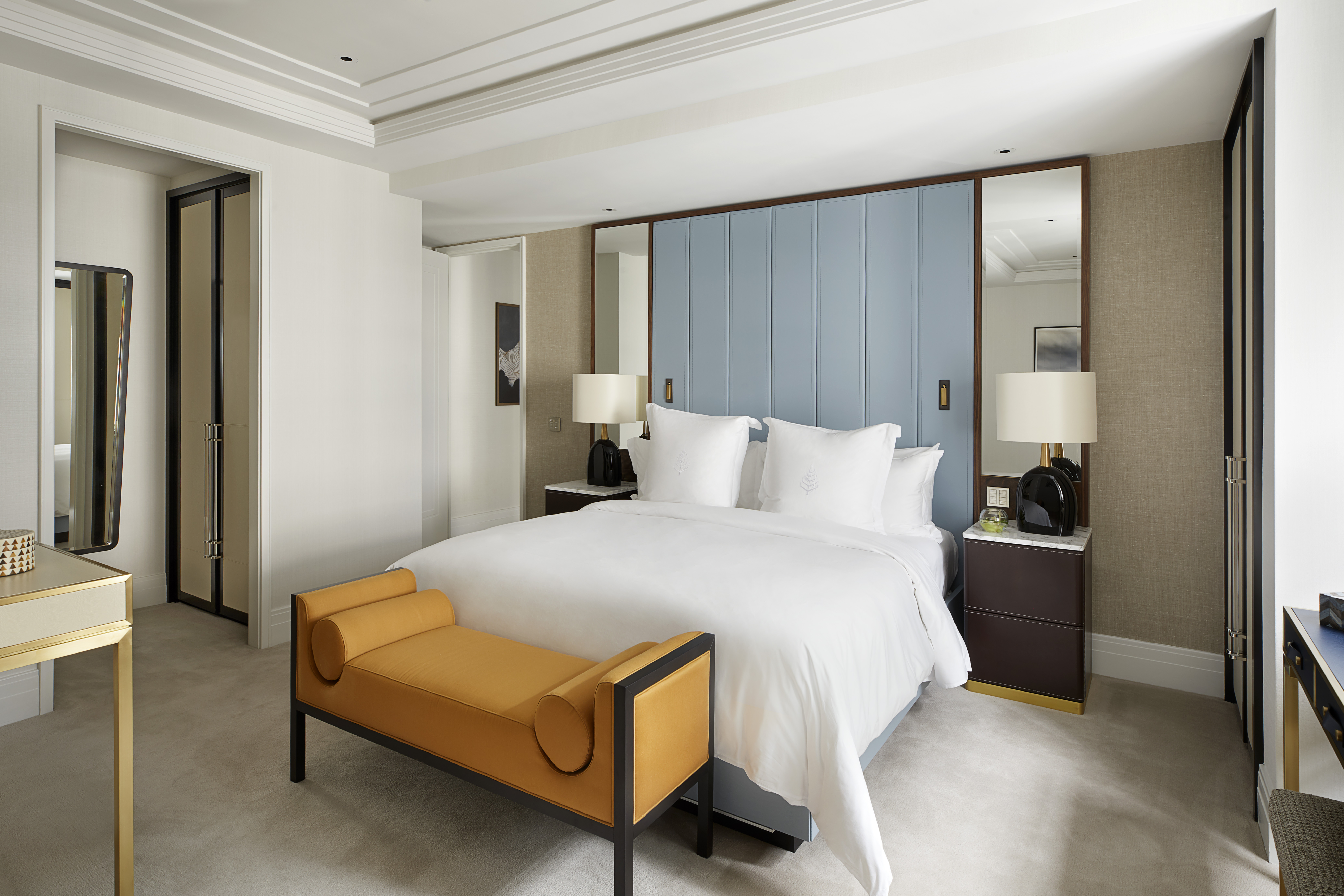 Principal of Richmond International, Fiona Thompson, commented: "It was a great pleasure for Richmond International to work on a project located in one of London's most significant and historical buildings. With emphasis placed on creating a welcoming residential ambience amid the bustling metropolitan surroundings, our experience in the hospitality sector enabled us to design spaces that guests could consider a home away from home within a luxury hotel setting."