The new Saint-Gobain collection of highly durable lacquered glass for stylish interior walls and furniture now comprises 26 colour choices built around five contemporary trends.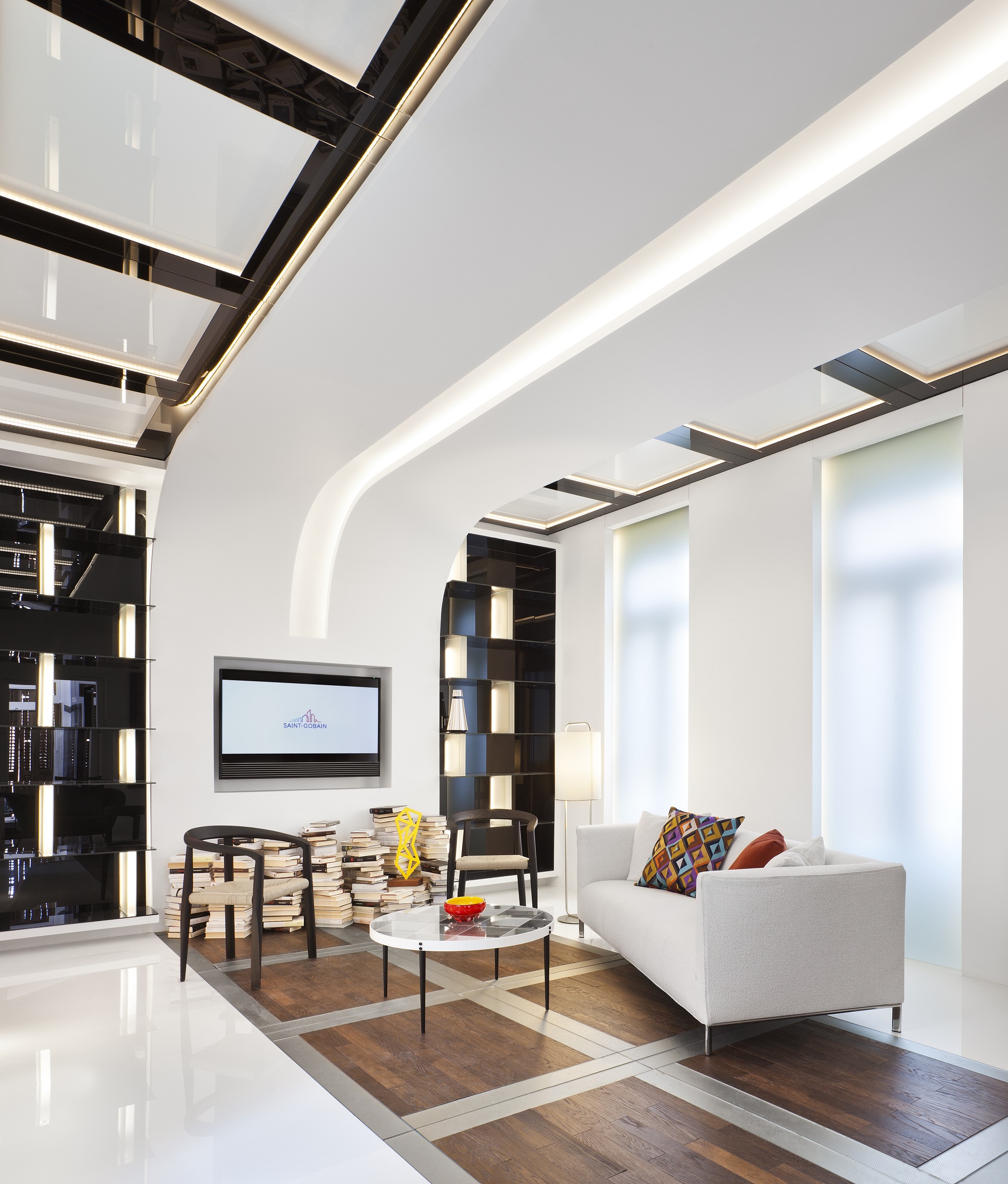 SGG PLANILAQUE COLOR-IT can be used in residential and commercial applications such as entrance halls, kitchens and bathrooms, as well as furniture including cupboard and wardrobe doors.
Glossy under light, SGG PLANILAQUE COLOR-IT is available in a wide range of colours which co-ordinate well with natural materials such as wood, metal or stone.
The five trends include Cocoon, featuring warm neutral shades such as coffee and satin white whilst cool grey's, black and silver neutrals compliment the Urban collection.
The Pop trend offers a high impact, bold palette of reds and greens; while a touch of elegance is achieved with the Lounge collection of sophisticated intense blues and velvety reds.
The Dolce Vita trend introduces the new pastel range, which is unique in the market, and draws inspiration from subtle and delicate Scandinavian colours including sea green, petal pink and sky blue.
SGG PLANILAQUE COLOR-IT has an opaque, coloured appearance, which is obtained by applying a layer of heat and humidity resistant lacquer on the reverse side of the glass, where it is protected from damage. It is also very easy to clean and maintain.
The new SGG PLANILAQUE COLOR-IT collection offers architects and interior designers boundless design possibilities for walls and furniture.
For further design opportunities, Saint-Gobain also introduces SGG MASTERSOFT COLOR-IT, a unique combination of the texture of textiles with the finish of lacquered glass.