Anke Summerhill, Co-Founder and Director, Minotti London, reflects on the power of the Minotti brand.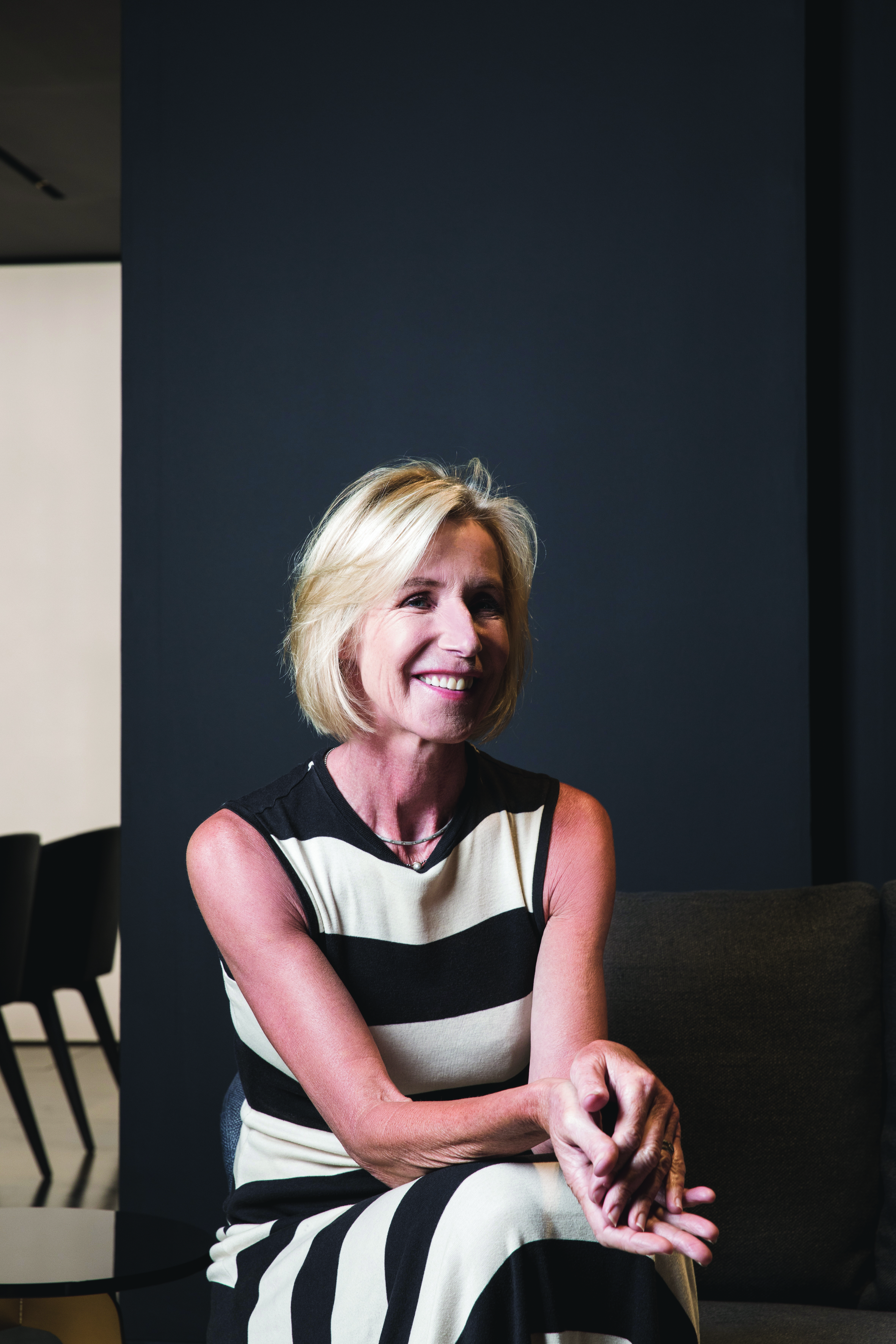 Minotti Italy was founded in 1948 by Alberto Minotti; a long manufacturing tradition, innovation and design came together to create a unique style. Minotti always had a vision when it came to design. In 1960 he entered into a brilliant creative partnership with Gigi Radici. Alberto had an insight into Gigi's enormous talent, as both an architect and designer: a combination that was not easy to find in those days. The ground breaking design of armchairs and sofas was a huge success at the time and what a surprise to still find his furniture in auction houses today, more than 50 years later.
To celebrate Minotti's 70th year anniversary, Minotti has taken some of these designs back into production and are currently on show in the Minotti London showroom. Collaborating with visionary designers has become a tradition for Minotti. This year also celebrates the 20th anniversary of collaboration of Minotti and Rodolfo Dordoni who is behind many of the iconic Minotti designs. Last year saw the introduction of Christoph Delcourt and this year of Nendo and Marcio Kogan who have added another dimension to the Minotti look to support the ever-growing brand.
What has been Minotti's most successful milestone to date?
I don't think there is just a single one, but I think an amazing milestone is that Minotti is now represented all over the world and has grown to nearly 40 mono brand stores world wide as well as a huge network of dealers. It has grown into an internationally well-known brand, which stands for timeless design and elegance. It is all-encompassing of Minotti's milestones over the years.
How do you manage working globally?
Through the monobrand network. We at Minotti London have a very international client base, which is looked after and maintained through great networking and always providing top class products. With London, being a very cosmopolitan city with people from all over world visiting and living here, it is no surprise we have created this hub of international clients. We have many UK based clients with properties scattered all over the world and we have shipped to most countries. This is also helped by working with London based architects and designers who also manage projects worldwide.
The biggest challenge for Minotti in the global design industry is staying on top of the game. Continuously coming up with new innovative collections and never losing that quality and excellent service that comes with the product.
How do you remain competitive?
We do not try to. Good design and quality of products is top on our list and this comes at a price, but we will never compromise quality or design to get the cost down. In the end you get what you pay for. We have outstanding design and quality and our clients understand that this cannot come cheaply.
What does Minotti aspire to look like in 20 year's time?
In principle we hope to remain a frontrunner in innovative design and excellent quality but expect to have grown more. Looking forward, we hope to be working together with the great designers of the future and continuing to be able to come up with great designs as we have done in the past 70 years.
What is next for Minotti in 2019?
Minotti London is hoping to continuously expand and we are looking to increase sales into the outdoor furniture market. The clear line between indoor and outdoor living is disappearing and clients are looking for furniture that looks and functions equally well indoor and outdoor. Even with the British climate, many homes have outdoor entertaining areas, including outdoor kitchens and heating which can be used all year long. We have just added a very exciting range, Quadrado, to our outdoor collection, which is proven to be extremely popular.