Award-winning interior designer, Shalini Misra, announces her latest project for the 2018 edition of Sleep + Eat.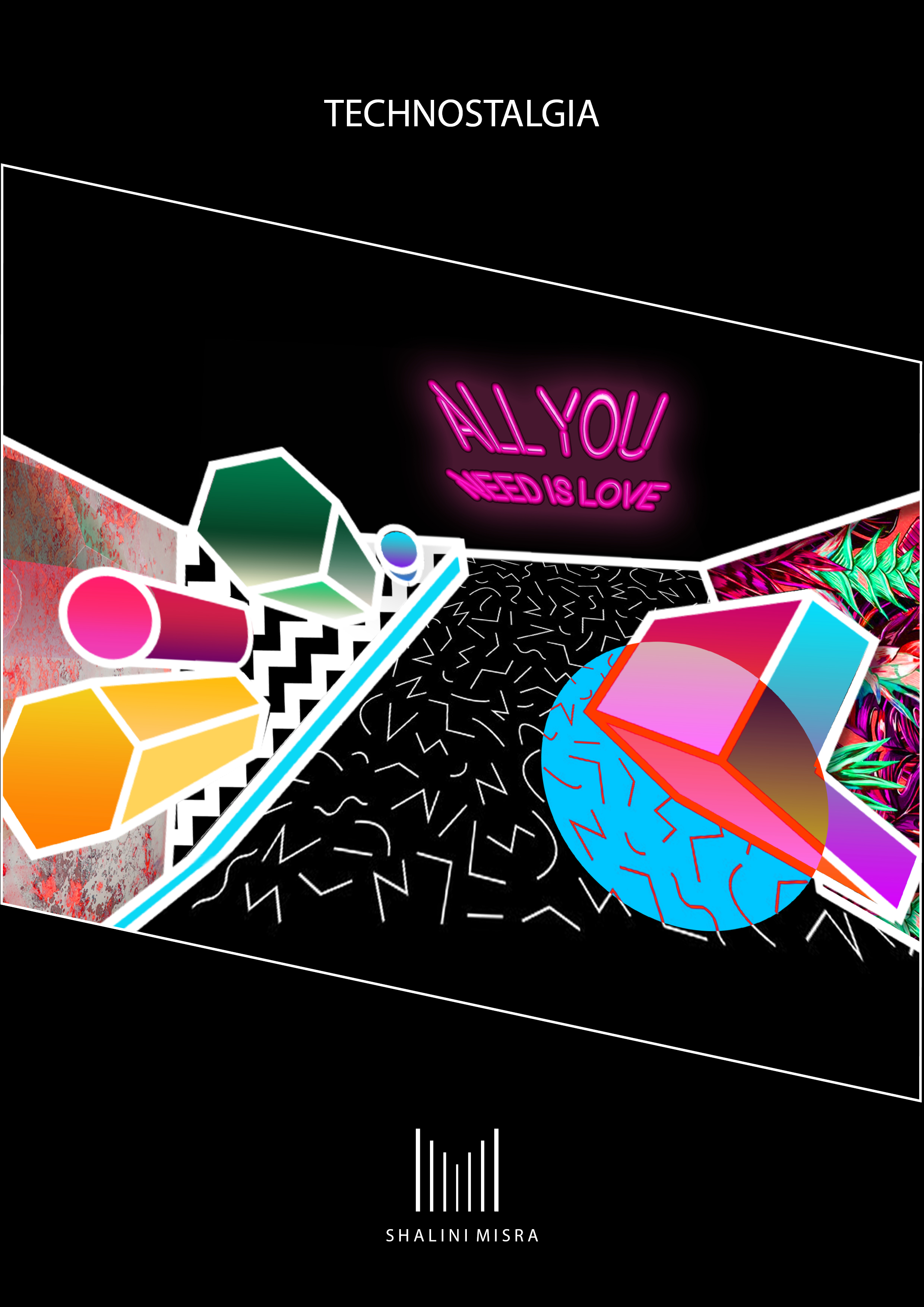 Called 'Technostalgia' the design will reimagine the nightclub by combining our shared nostalgia with modern technology.
Bringing together sound, light, interiors and dance, the nightclub has long been an intersection between creativity and hedonism. Shalini Misra's Sleep Set is inspired by two generations of designer that completely reimagined the club. The first is the generation of young Italian designers, such a Superstudio and Gruppo 9999, that began thinking about radical new modes of inhabiting space through furniture, light, material and sound. These Italian clubs had distinctive interiors with bright colours and sleek shapes.
These elements also saw a resurgence in the 1980s, a decade that has also inspired the design. The colourful, geometric style of the Memphis Group can be seen throughout, with playful elements and a vibrant colour palette.
As well as embracing the history of nightclub design, the space explores the connection between club culture, interior design and technology. In the 1980s in particular, club design was all about expression and the music of the time was heavily influenced by technology following the birth of music TV. Shalini Misra captures this relationship through captivating optical illusions and stunning lighting effects paired with glossy surfaces, neon accents and graphic elements.
The nightclub invites us to escape and to dream, and it has a similar effect on the designer. As a space that is often dark or hidden, it allows for much more creative freedom than other commercial spaces for architects and designers. It is this spirit of freedom and rule-breaking that Shalini Misra has distilled into the installation at Sleep + Eat.
Sleep + Eat runs from 20 – 21 November 2018 at Olympia, London.