ARTIQ has announced the winner and runner up of The Graduate Art Prize 2018.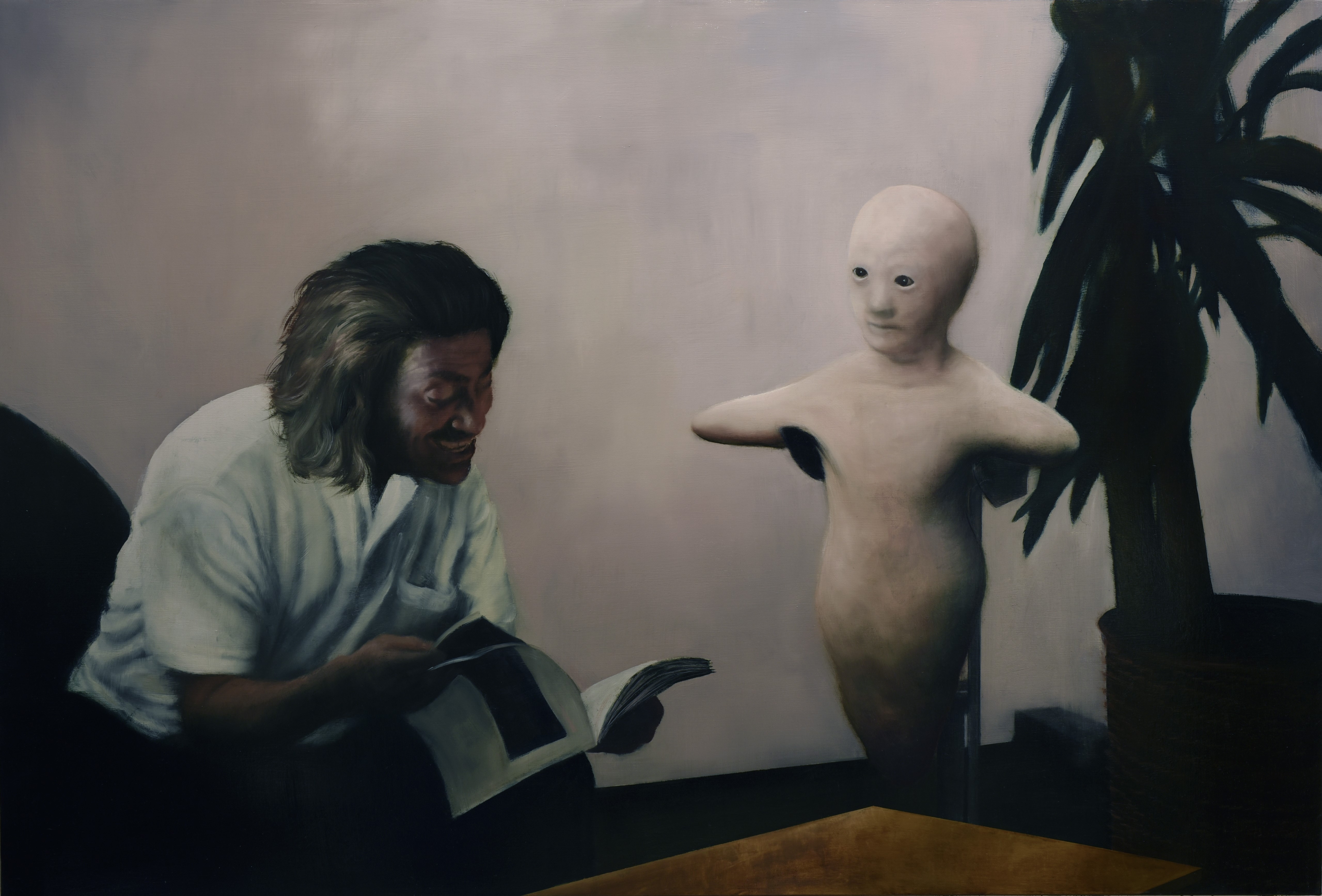 The winner is artist Theo Bargiotas for his work 'Untitled'. Theo studied for his MFA at The Ruskin School of Art, University of Oxford, where he achieved a Distinction under the tutelage of Dr John Cussans and leading light of the contemporary art world, Lynette Yiadom-Boakye. His prize includes a contract with leading art consultants ARTIQ, a £2000 cash prize from long-time sponsor and supporter, the London office of global law firm Herbert Smith Freehills, who also hosted the awards ceremony and a £500 art voucher from this year's new, additional sponsor Atlantis Art Supplies.
Thanks to the generosity of Atlantis Art Supplies, who also supplied a second £500 voucher, this year ARTIQ was also able to award a first ever runner-up prize to Felicity Meachem for her work entitled 'I'm alright, hiding tonight'. Felicity Meachem, a BA Graduate from the University of Brighton, will also be awarded an ongoing representation contract with ARTIQ.
Theo Bargiotas commented on his intriguing winning work, Untitled, a 1×1.5m oil painting, saying that "The work is part of a narrative pertaining to the concept of sacrifice, loss and delusion. Ultimately (like most art!) the picture is a pursuit of the answer to the perennial question: "What is it to be human?" And it seems as though the answer provided in my artwork is "What isn't human?", or rather being human is not a unitary reality, but a confusing, beautiful amalgamation of diversity."
Felicity Meachem commented on her vibrant and humorous work that "Burgeoning with an overload of pattern, this piece depicts an anonymous figure playfully sprawled out on an ornate Chinese floor. Parisian tiles showcase his bum in the air like religious halos, whilst wearing vibrant African print trousers. With a light sense of humour and effusive colour and decoration I aim to create a utopian world where hope overcomes mundane political issues and all cultures can live in harmony."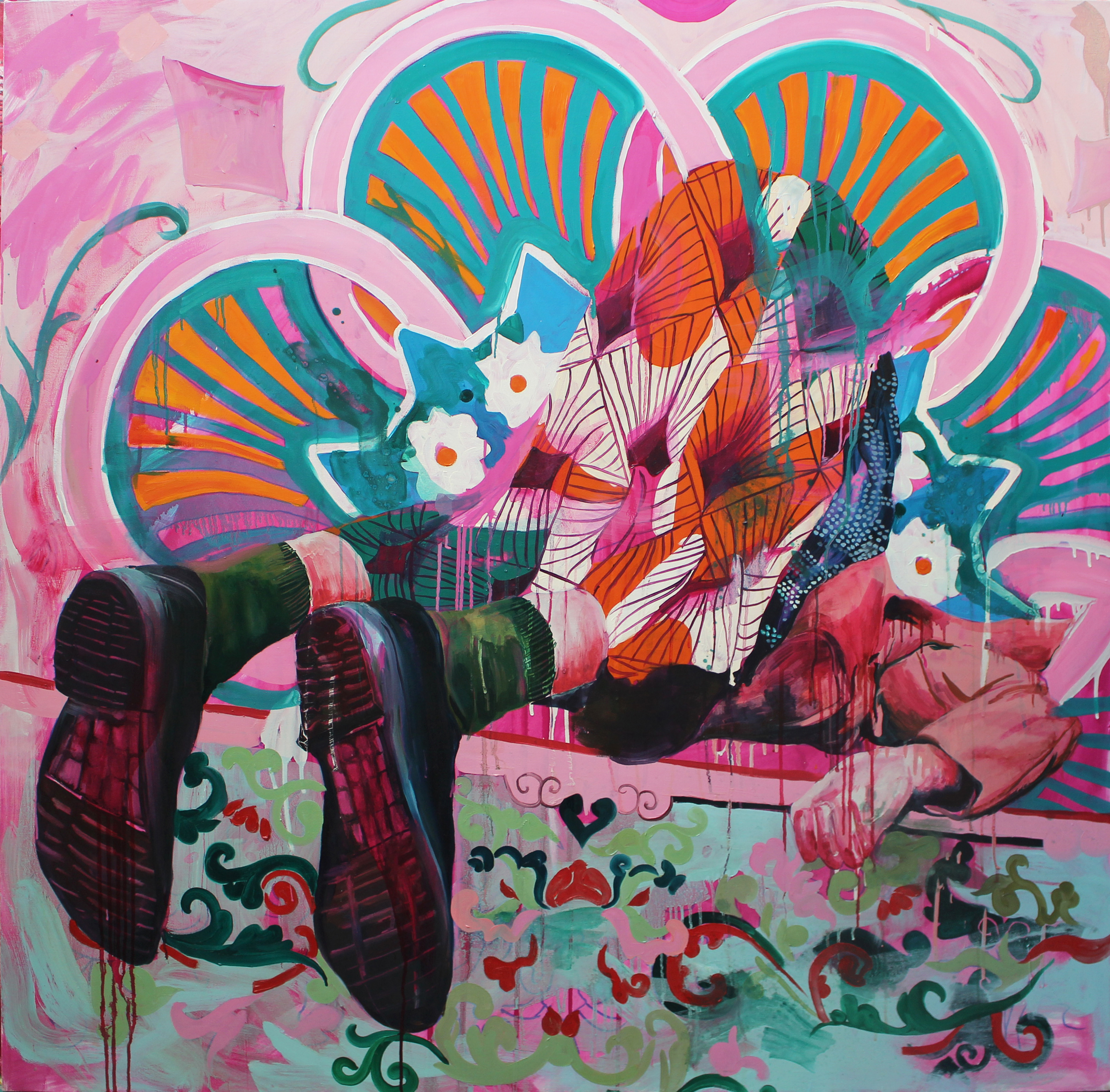 The Graduate Art Prize, an increasingly influential awards programme now into its sixth year, is open to all final-year students on BA and MA degree courses at British art colleges or universities. This year saw a shortlist of 23 artists and artworks selected from an increasing pool of high-quality submissions.
Patrick McCrae, CEO of ARTIQ, commented "Art, as ever, functions as society's antenna, and this year the subject matter of the finalist art was filled with themes concerning all of us right now, from gender and national identity to mental health and artificial intelligence. We are incredibly proud to be able to support these fascinating emerging artists and help them achieve a sustainable long-term career from their art.'"
Theo Bargiotas commented on his win, "It is truly a pleasure to be a part of The Graduate Art Prize. Winning enables my cosmology to be communicated to an audience outside of the strictly academic world, which is a necessary process for artist and audience. All in all, winning a prize is of course enjoyable but the most significant aspect is that the work gets seen. The bigger the prize, the greater the audience, and this is what pleases me.'"
Runner-up Felicity Meachem commented, "I'm delighted and overwhelmed to be the first person to receive the Runner-Up's prize! I'm still in shock and I'm so grateful for all the votes and support. As well as generous art supplies, the chance to sign with ARTIQ will be an invaluable experience. Opportunities such as The Graduate Art Prize are so important in order for artists, still fresh out of Art School to have viable careers."