Alternative Flooring's new BOUTIQUE carpet collection for luxury hotels, retail and commercial spaces, designed in collaboration with Zoffany.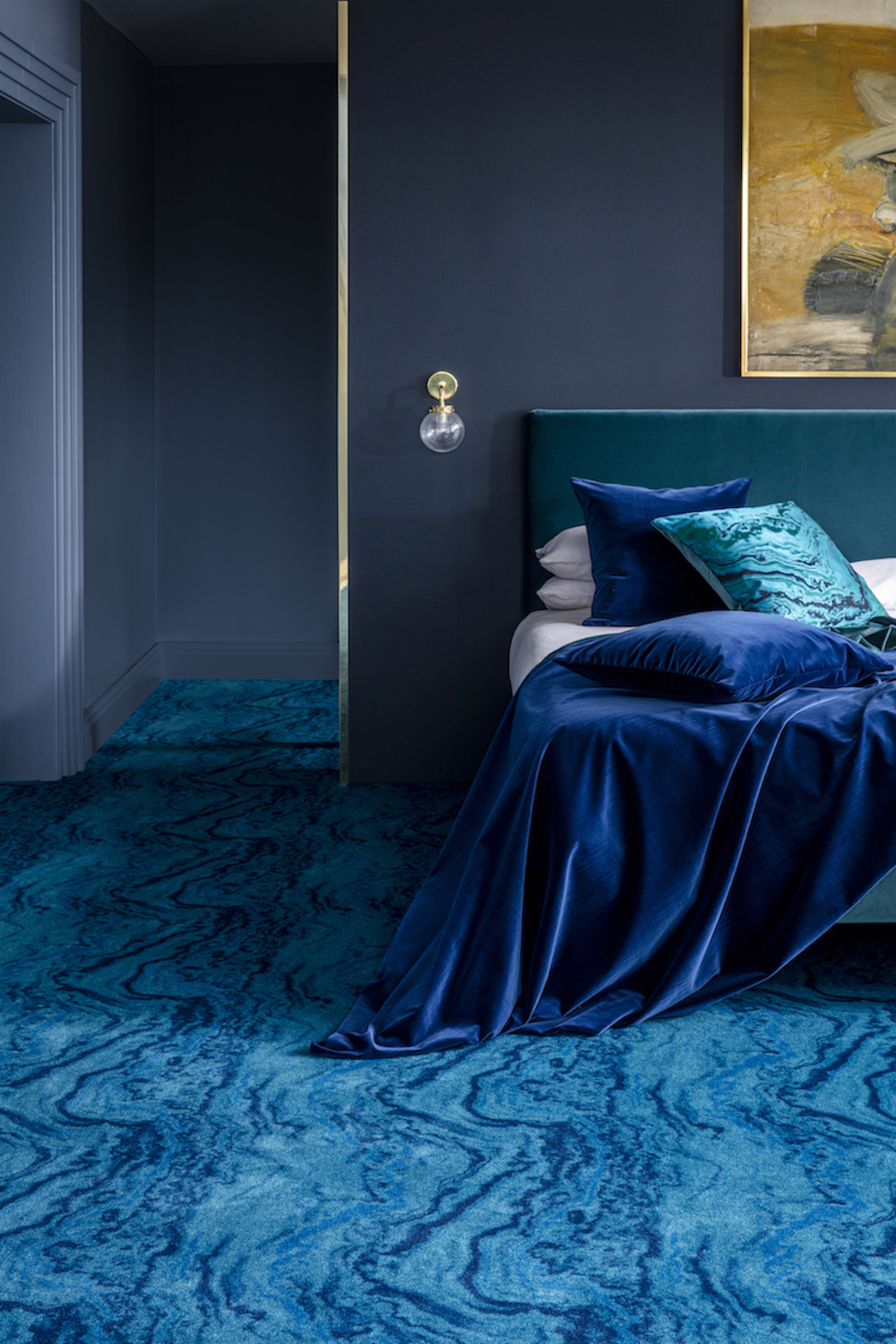 This new collaboration launches Alternative Flooring Boutique, five-star luxury carpet for the hotel and retail markets. The designs are Dunand, Seizo, Clio, Serpentine and Crackle in a total of sixteen colourways, that take inspiration from Zoffany's collections.
Boutique celebrates craft and colour.
'The Muse' epitomises the decadent spirit of the 1920's and combines modernist style with fine craftsmanship.
The 'Alchemy of Colour' is a sumptuous palette of natural dyes, based on jewel-like shades from the Zoffany archive.
Lorna Haigh, Creative and Marketing Director comments, "This is the beginning of our exciting collaboration with the luxury fabric house Zoffany. For the first time, their inspirational design stories are translated into a different cloth, wall to wall carpet. This allows the interior designer to play with scale and texture using these design concepts in the luxury boutique and commercial markets."
Peter Gomez, Head of the Zoffany studio added, "We are delighted to be working with Alternative Flooring, who have interpreted five of our signature designs beautifully into carpets. With our Alchemy of Colour palette singing out through them, they will complement our fabrics, wallpapers and paints wonderfully."
RRP Ł59.00 per square metre.
Minimum order of 25 square metres
Widths: 4m
Construction: Chromojet printed tufted Saxony Cut Pile
Composition: Polyamide 6.6 Nylon
Weights: 853 and 1028 (gr/m2)
Wear Grading: Class 33 Heavy Contract
01264 335111
www.alternativeflooring.com
Instagram: @alternativeflooring
Twitter: @AlternativeFlr