Surface Design Show, celebrating the best in new and innovative surfaces, from 5 – 7 February 2019 at London's Business Design Centre.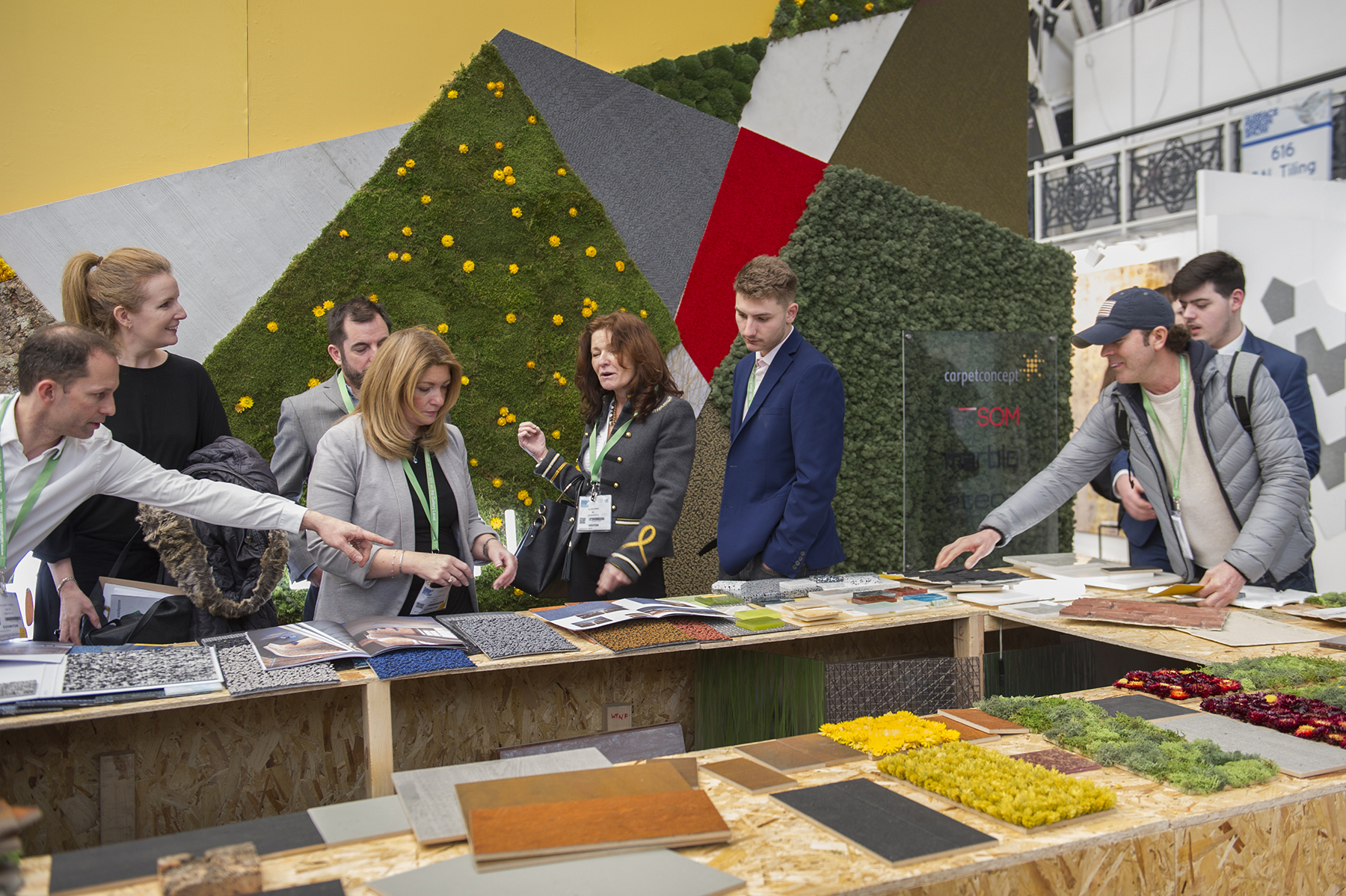 From 5-7 February 2019 Surface Design Show returns to London's Business Design Centre to provide a platform for architects, designers and specifiers to explore the best in surface material design, development, innovation and manufacturing.
For more than 10 years Surface Design Show has been the place where industry professionals immerse themselves in the latest materials for the built environment, gain new insights and network with like-minded designers, architects and suppliers.
The Surface Design Awards are now recognised as one of the most respected events in the design calendar. Winners will be announced at the Awards presentation on the 7 February during the show.
Some of the sponsors this year include James Latham, The Business Design Centre, FINSA, Roof Maker and Soluis. The judging panel hand selected 48 finalists across the 13 categories.
Surface Design Show 2019 once again has a packed programme of events all designed to inspire and engage.
The Opening Night Debate on Tuesday 5 February will be hosted by NLA in association with RIBA London. 'Factory-made Housing: is this the solution to building better homes long-term?' is the title of the debate, speakers include RIBE President Ben Derbyshire, Pollard Thomas Edwards' Carl Vann and Hazel Rounding of shed km.
The ever-popular PechaKucha Evening will be hosted by Chris Dyson of Chris Dyson Architects.
Taking place on the Main Stage on 6 February from 6.30pm, eight architects and designers will present 20 slides for 20 seconds each.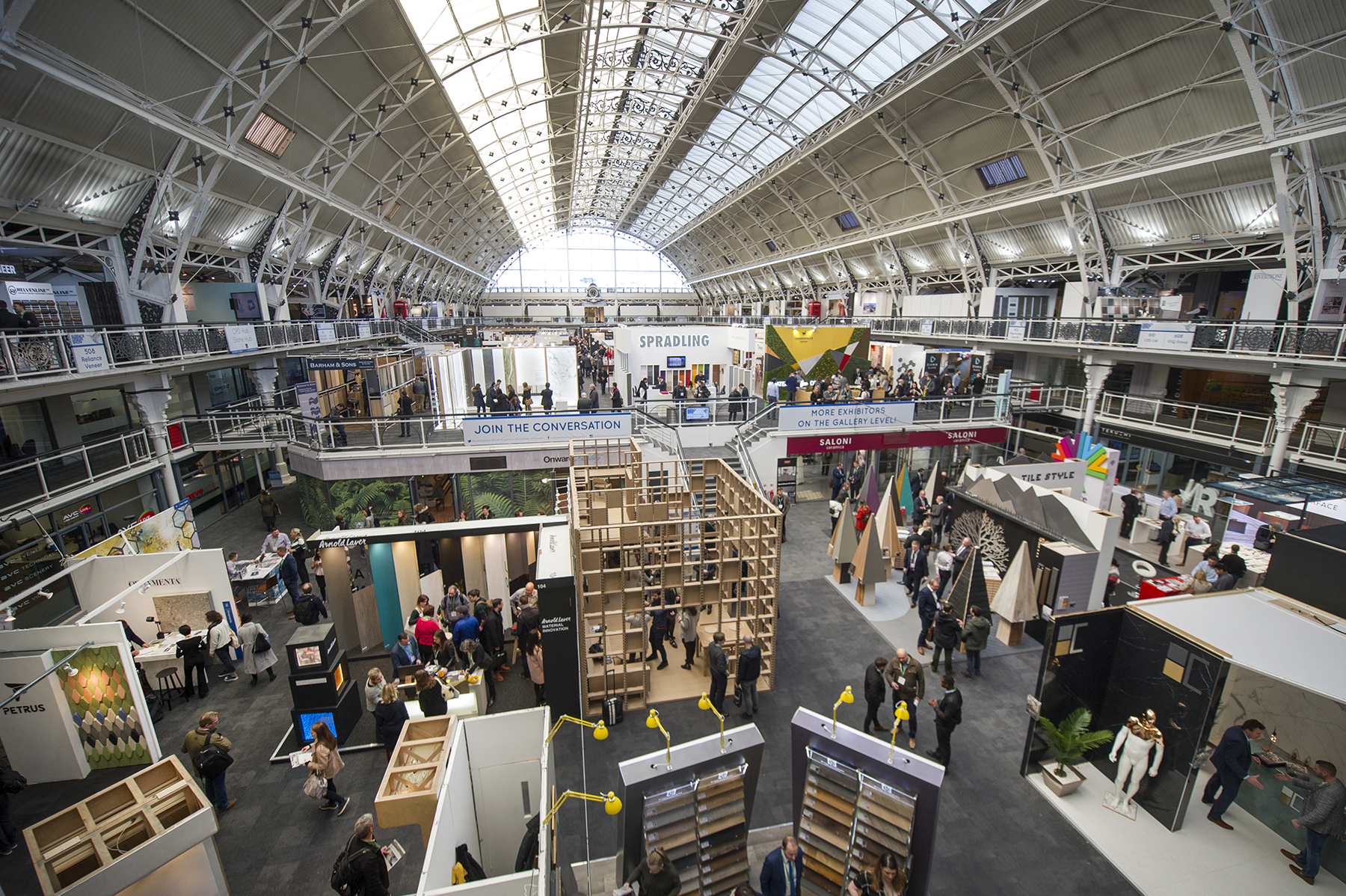 Each year Surface Design Show introduces a 'Focus' into the event. The chosen focuses for 2019 are Workplace and Public Realm.
Through a series of profiles in the run-up, and in presentations at the show, these two specialist areas of design will be explored from a surface specific point of view, providing engaging insight into the best and latest products, materials and applications that impact working and public realm environments.
Surface Spotlight Live, curated in collaboration by trend expert Sally Angharad and colour forecasters Colour Hive will return to Surface Design Show 2019.
This year's theme, One of a Kind, will aim to inspire a kinder approach to design.
Stone Gallery, supported by Stone Federation GB, will also be returning. Stone Gallery is an industry leading event for architects and designers to meet and specify natural stone. The 2019 edition welcomes new additions, such as Piedra Paloma, Airemarmores and Marmi Faedo.
The Stone Hub, curated for the first time this year by Arup, hosts a series of presentations bringing the A&D professionals to listen and learn from the leading designers in the sector.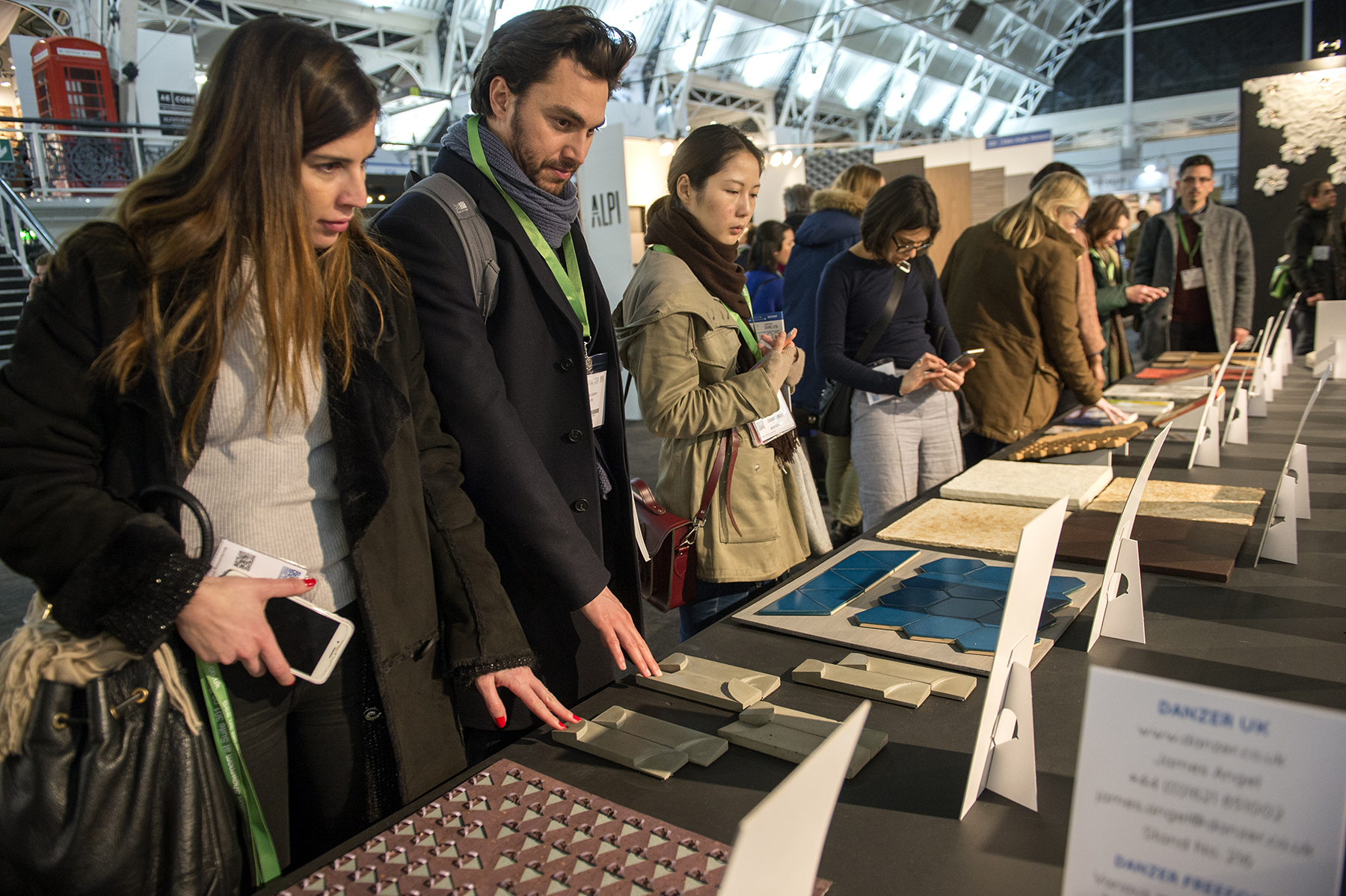 Light School, the home of architectural lighting, allows architects and designers to touch, compare and learn about innovative lighting and technology products. Confirmed returning exhibitors include Appelec, Optelma, and Pixalux. The Light School arena, Light Talks, will return once again supported by the Institution of Lighting Professionals and sponsored by LED Linear.
New to Surface Design Show is the New Talent area curated by internationally acclaimed speaker and forward-thinking Chief Creative Director at Trendease International, Jennifer Castoldi.
New Talent exhibitors can only have been in the industry for five years or less and will be hand selected by Jennifer. The 16 participants include: Enis Akier; Laura Evans Designs; MUUNA; Orla Lawn; PHEE; Tomasz Maker; Vacarda Design; Yasmin Kiris and Yi-Han Fu.
Surface Design Show
Business Design Centre London
020 7886 3040
www.surfacedesignshow.com