ThirdWay Interiors has recently redesigned the interiors of fairTrade's new East London offices.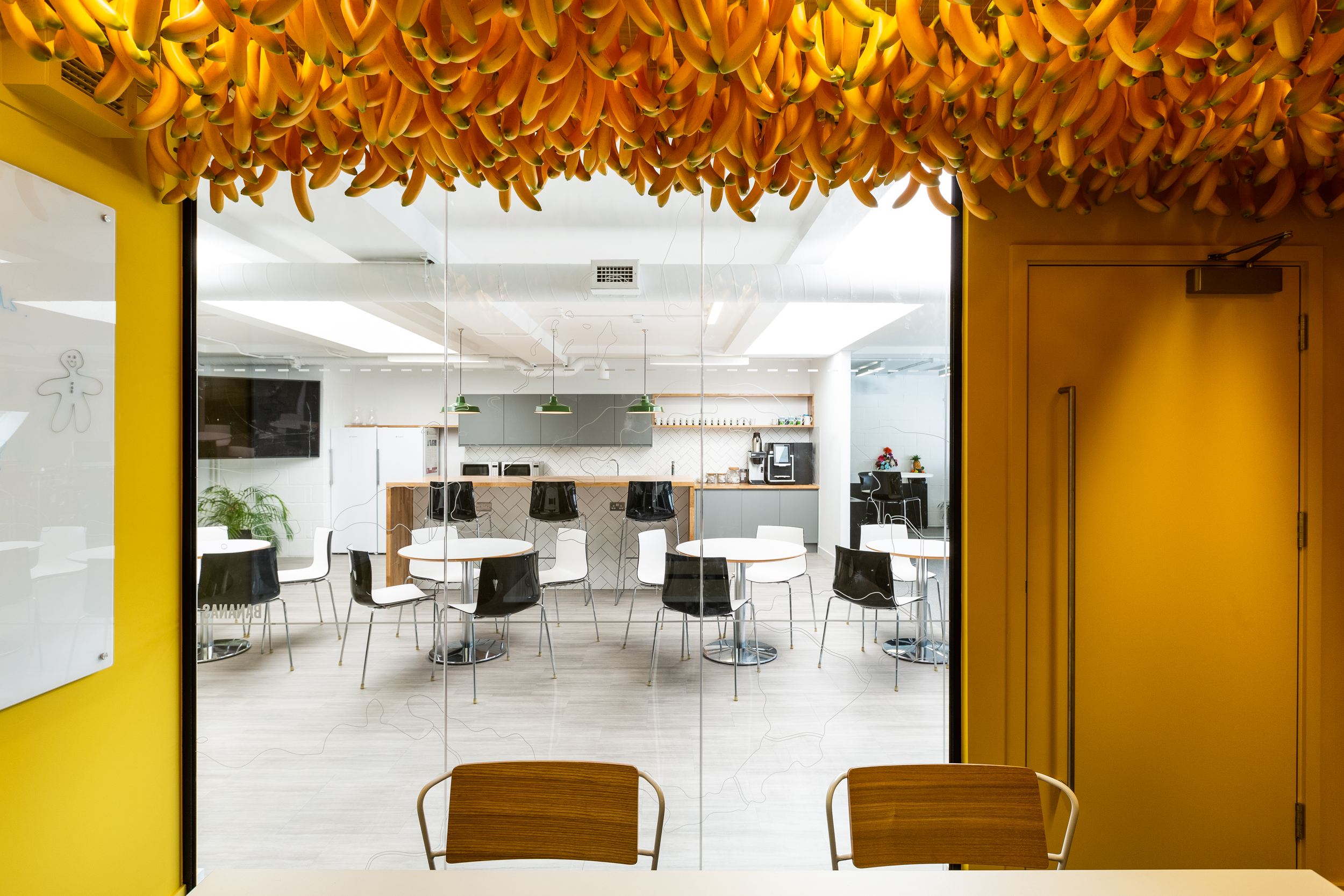 The brief for this project was centered on empowering the employees of Fairtrade by injecting life into their surroundings. ThirdWay took the opportunity to echo the charity's voice and values through creative design, as well as modernize its working styles through contemporary breakout and hot-desking spaces.
With Fairtrade, consumers have the power to change the world every day through simple shopping choices and this has been showcased throughout the office space.
Such features include bespoke wallpaper created from the prints of authentic coffee sacks and geographical themed glass partitions to highlight the worldwide relationships Fairtrade has formed. A feature of the office is the bright yellow meeting room with its notable hanging-banana ceiling – adding a bold splash of colour to contrast with the offices' calmer surroundings.