Birgit 'Bee' Klein is the founder of Birgit Klein Interiors, a Los Angeles, New York and London based interior design firm.
Born and raised in Germany, and a longtime London resident, Bee's European background serves as a foundational blueprint for her residential and commercial projects. Her global experience, coupled with European connections and comprehension of the international design landscape, provides Bee with a unique perspective to personalised design.
Bee is renowned for stylishly mixing old and new, utilising sophisticated monochromatic colour palettes and sourcing unique furniture and accessories from abroad. Bee opened her first design studio in London in 2006 and expanded to Los Angeles in 2009. In 2014, she opened an East Coast outpost in The Hamptons. Klein's international presence allows for complete collaboration with clients nationally and internationally.
WHAT IS YOUR EARLIEST MEMORY OF DESIGN HAVING AN IMPACT ON YOU?
I grew up as part of a family who travelled a lot. My highlight of every trip would be the hotel we stayed in or the restaurant we ate at and I always asked to know where we were staying ahead of getting there. I wanted to know what everything looked and felt like. My mother might book somewhere that had a better location but I was always obsessed by the look of places. Both of my parents were pharmacists, so not very creative (although my father can draw beautifully) but somehow, from the age of about six or seven, I was compelled and influenced by our travels and the hotels we got to stay in. I used to love sitting in all the chairs and touching the various materials used.
On one of our trips I turned to my mother and said, "I wish this hotel was mine because I would change this and this and this…" She advised me that owning a hotel was quite a big job but the idea that I could take something and change it to make it better was always in my mind.
I had a previous career as an account manager for a big international estate agent. I was constantly travelling (this was about 20 years ago) and we always flew business class and stayed in great hotels. I was very lucky, we would take clients out to these amazing bars and restaurants so I got to experience a lot of brilliant design and amazing spaces from my earlier career.
My mum always said I was a child that needed to touch and feel things, even my clothes. She once bought me some jeans but I had to feel the denim before I was happy with them. Even now, I love to touch fabrics and even polished plaster.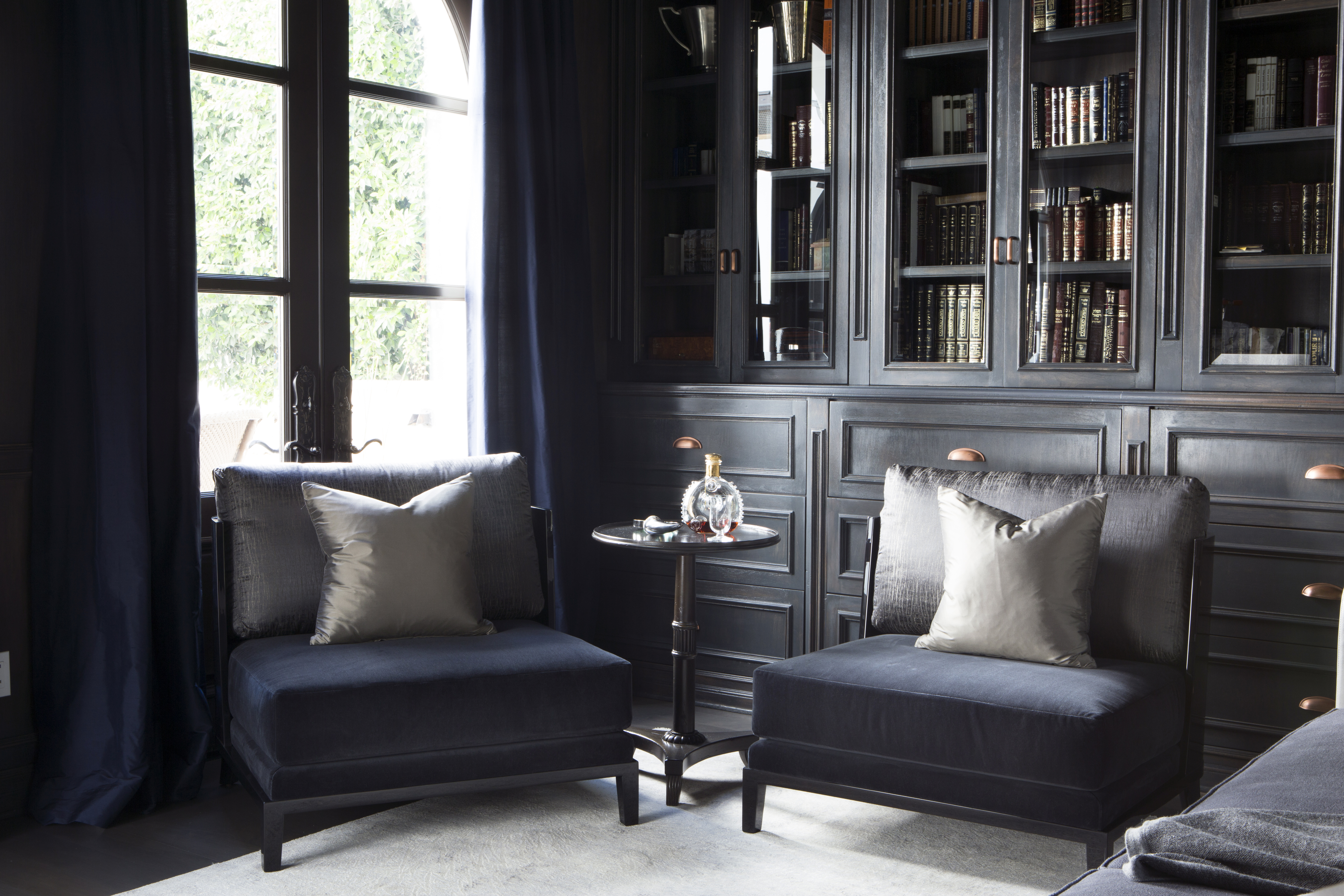 WHERE DID YOU STUDY DESIGN AND WHAT DID YOU SPECIALISE IN?
Design is my second career so after I made the decision to move on I studied at KLC. While I was still working as an account manager I also worked, on the side, for a company, helping to design furniture. I got busier and busier and realised that I didn't know much about the industry, even though I was working within it. I signed up for my diploma in interior design and that was the start of it all. I loved being at KLC. I studied there around 2004/2005, which seems like a lifetime ago now.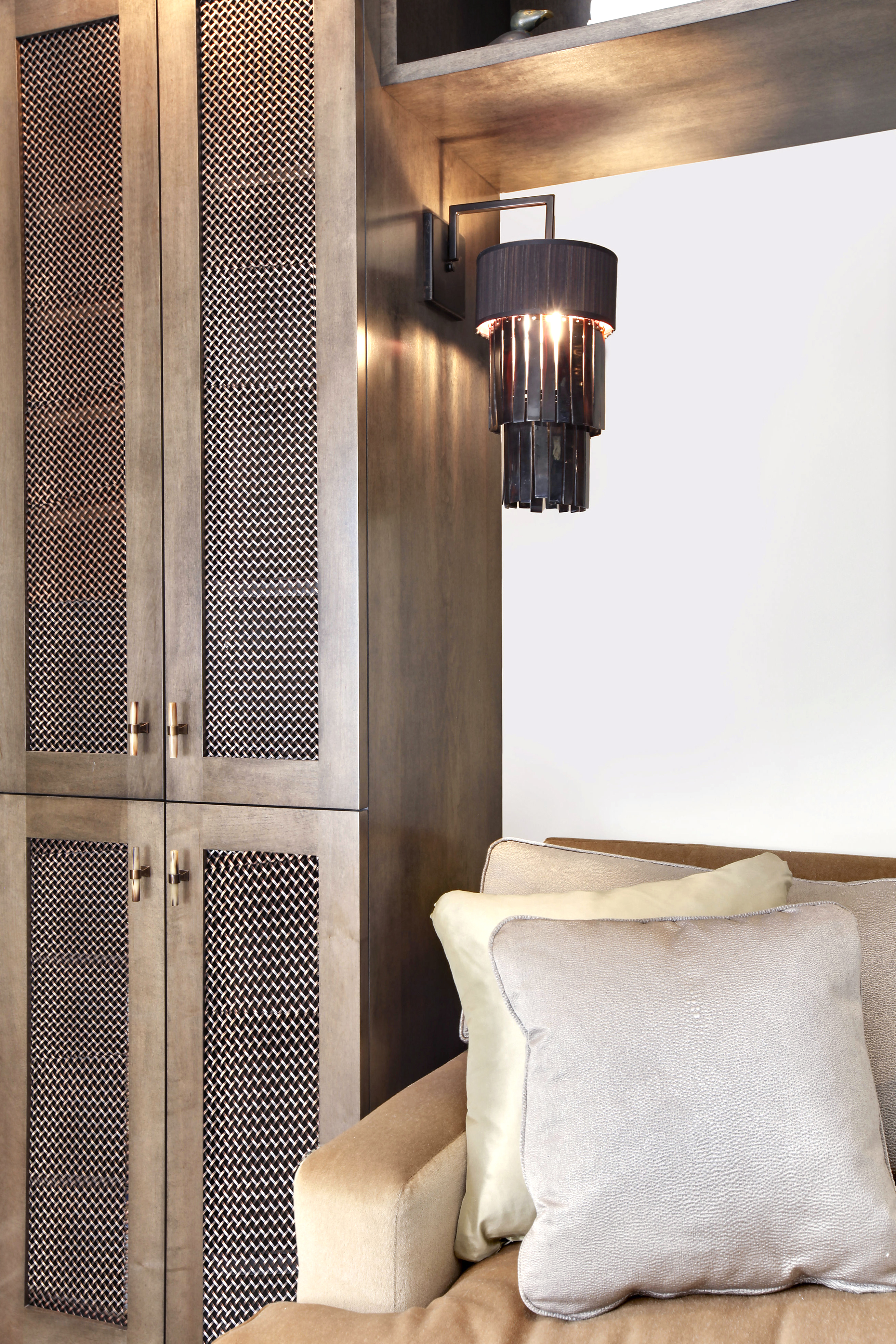 HOW HAS DESIGN EDUCATION CHANGED SINCE YOU STUDIED?
I think that design has core principles and philosophies, and those haven't really changed. What has changed is the lack of hand drawing we now witness as everyone is using AutoCAD or VectorWorks (VectorWorks isn't as commonly used in the States). I think, studying now, you learn much more of the environmental impact of design. It is more taught, whereas we really didn't learn much about it.
The Internet as well has it's role to play. Everything is so 'Google-able'. We find that much more of the work now comes to us as opposed to us going out and finding it. It's a shame as I like that process of going out and sourcing things, meeting people in the process. As part of my work I make an effort to go out and do that regularly, to keep in contact and not lose that value of face-to-face interaction. It actually drives me a little crazy when I hear the phrase "I've emailed them". There is so much value in going out and seeing people, or even picking up the phone and making a call. We mustn't lose that in our digital age.
WHAT ARE THE KEY CHARACTERISTICS YOU LOOK FOR WHEN BRINGING NEW TALENT INTO YOUR STUDIO, BIRGIT KLEIN INTERIORS?
I have a studio of six people. When you meet people for the first time (during interviewing or otherwise) it's hard to know what you're going to get in practice, but I do think that passion and commitment are highly prioritised for me. Interior design is a really hard job, a lot of people don't see that. You have to be so personal with clients, while at the same time running a business and being a creative. We must understand our clients' ways of living and have to be able to work across a multitude of different styles.
For each individual that we work with we must understand how they live and develop a trust with them. Being personal makes the process so much easier as they learn to trust you and your instinct for what will work for them. As designers, we're trying to bring their visions to life, whilst simultaneously pushing to discover more and reveal elements that the client maybe hadn't even considered themselves.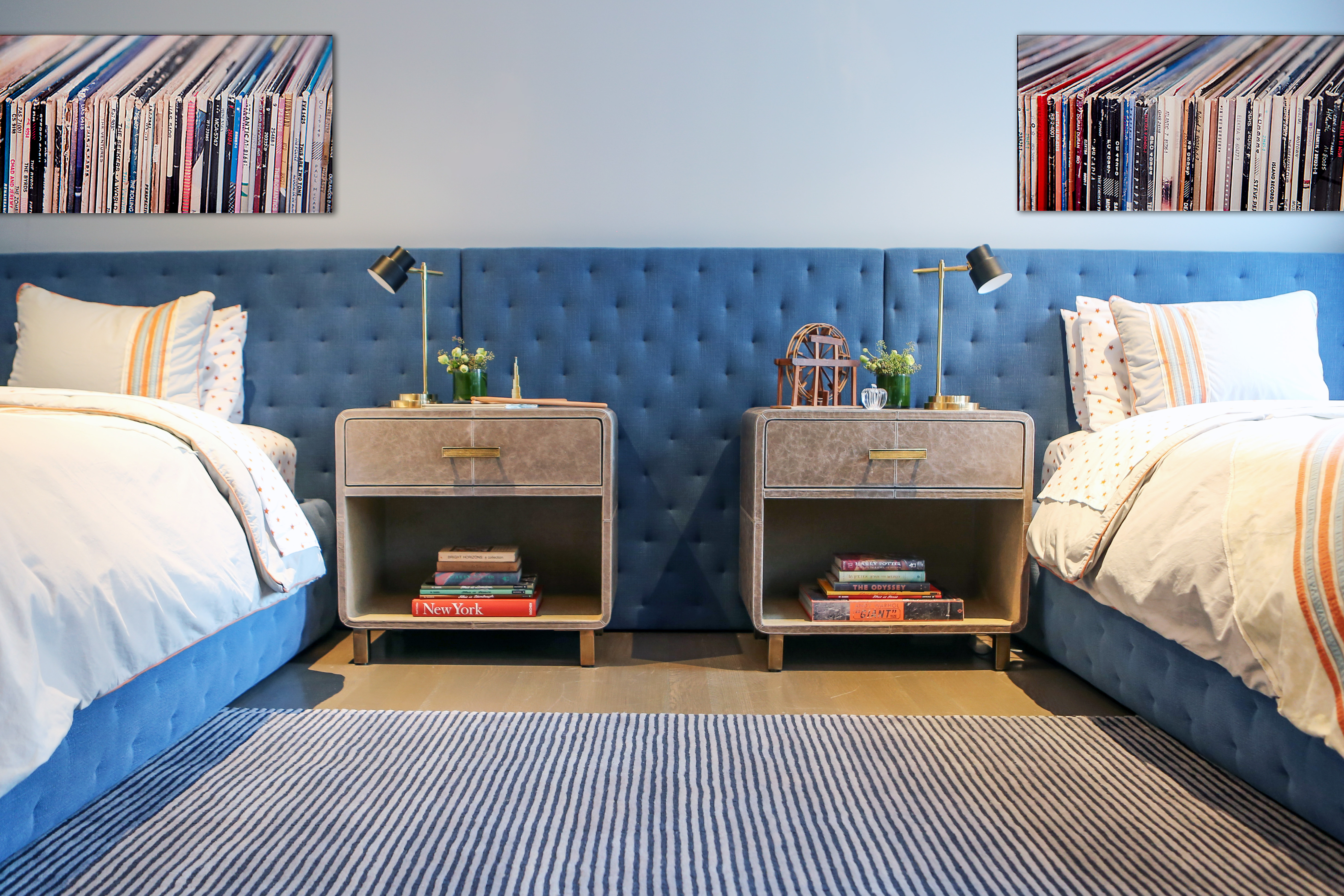 WHAT KIND OF DESIGNER DID YOU ASPIRE TO BE AND WHO ARE YOUR INSPIRATIONS?
I'm not really a designer that specialises in a particular kind of style. Of course, I have my own style, which is reflected in my own home, but we work across a broad spectrum of styles for our clients.
Having said this, I love Kit Kemp. Whatever she does/touches, she brings to life. Kit has somewhat of a style but she varies it and makes it effortless every time. She is a huge inspiration to me.
I really cannot handle houses where you feel as though you can't even sit down or let the children runaround for fear of disturbing something. This goes back to my love of touching design and engaging all your sense in a project. Homes should be made to be enjoyed by all.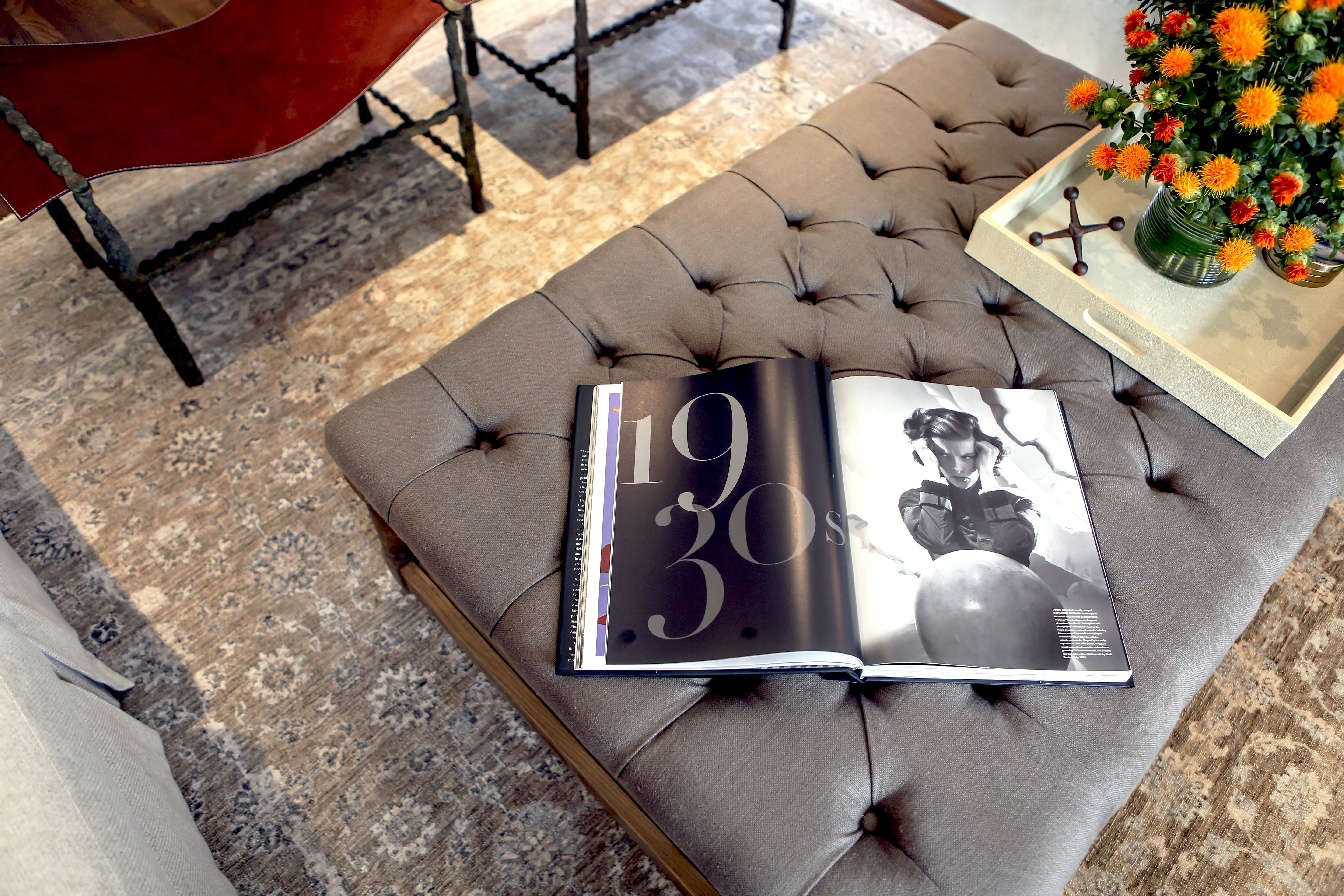 HOW WOULD YOU DESCRIBE YOUR STUDIO AS A WORKING ENVIRONMENT?
We are based in Montecito, North California. This is mainly because I decided, with two young children that I wanted to bring them up outside of LA. Our projects are spread all over, so I travel a lot and am therefore out of the office a lot!
We are right in the heart of West Hollywood in an industrial looking office. It's very clean and calm and we have an office dog! We always try to reflect a calm and organised nature, but it can get messy during the creative stages. On a personal level, I love mixing layers and textures, so my office space plays to this, blending old and new into my work space.
WHAT WAS YOUR FIRST PROFESSIONAL DESIGN COMMISSION?
I had two at the same time! Two very different projects, one was a three-bed mansion house on Kensington High Street and the other was an office reception for Apple!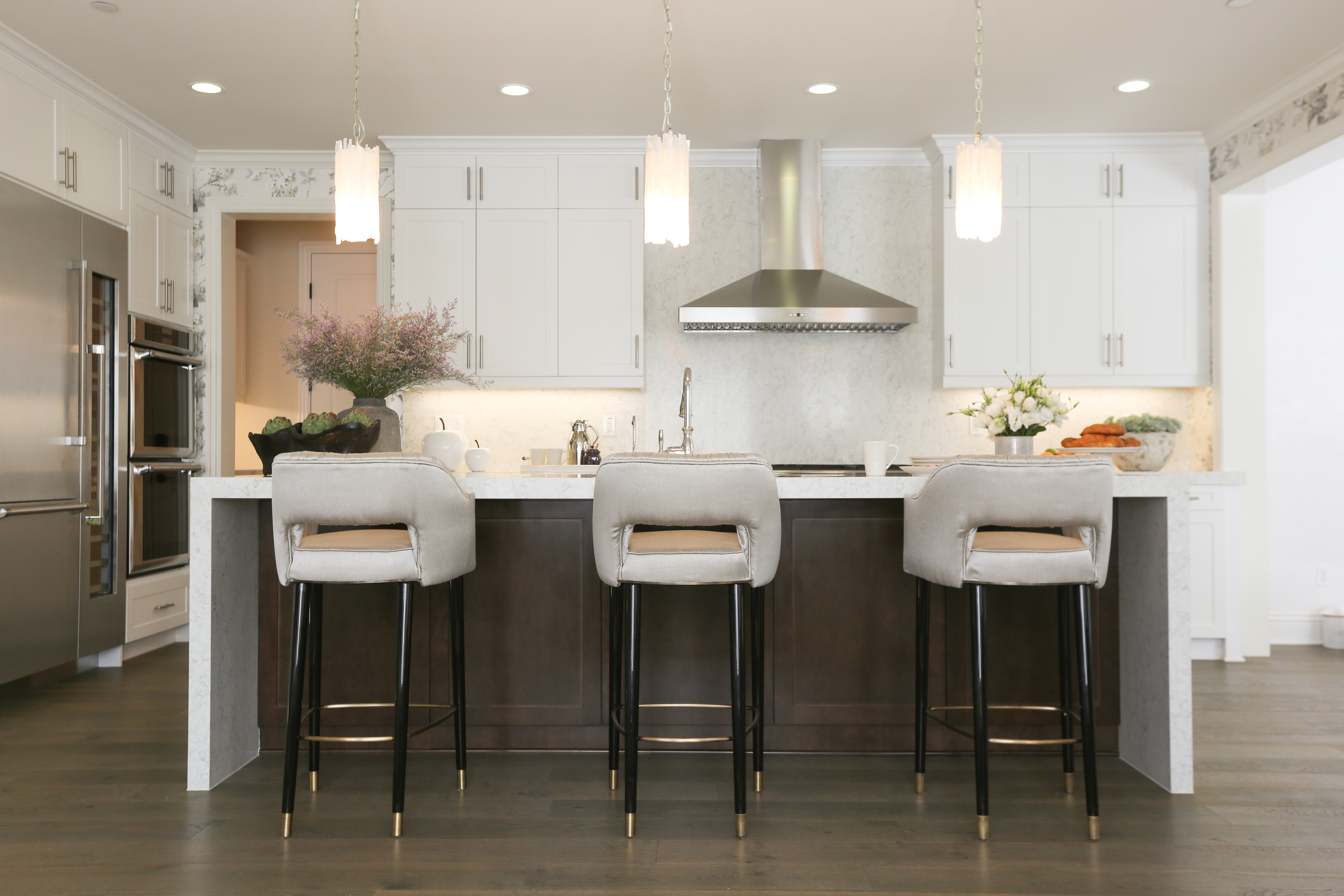 WHAT HAS BEEN YOUR BIGGEST DESIGN COMMISSION TO DATE?
Again, I have two and I can't decide which one takes the crown. Back in 2011 I started working on a breathtakingly beautiful 30 room revival manor house, just outside of New York. Over four years we have restored the whole house and added more space, including a bowling alley, bar and several other recreational spaces. The manor itself was built in 1904 by the architect Charles Alling Gifford. It is exceptionally beautiful and a wonderful project to work on. We set about modernising the manor, maintaining the old building, enhancing and elevating it. The clients are really fantastic but I don't think we knew at the time that the project would take quite this long. It's totally worth it though.
Another project we're still working on is an amazing house in Beverly Hills. Again, it has many recreational spaces, including basketball courts, indoor and outdoor pools, a gym and guesthouse. This is a big project because of its size and there have been lots of changes along the way. I think the biggest challenge is designing a space when the project takes so long, as the initial ideas may have moved on and tastes change during the time period. We have about another six months left on this project.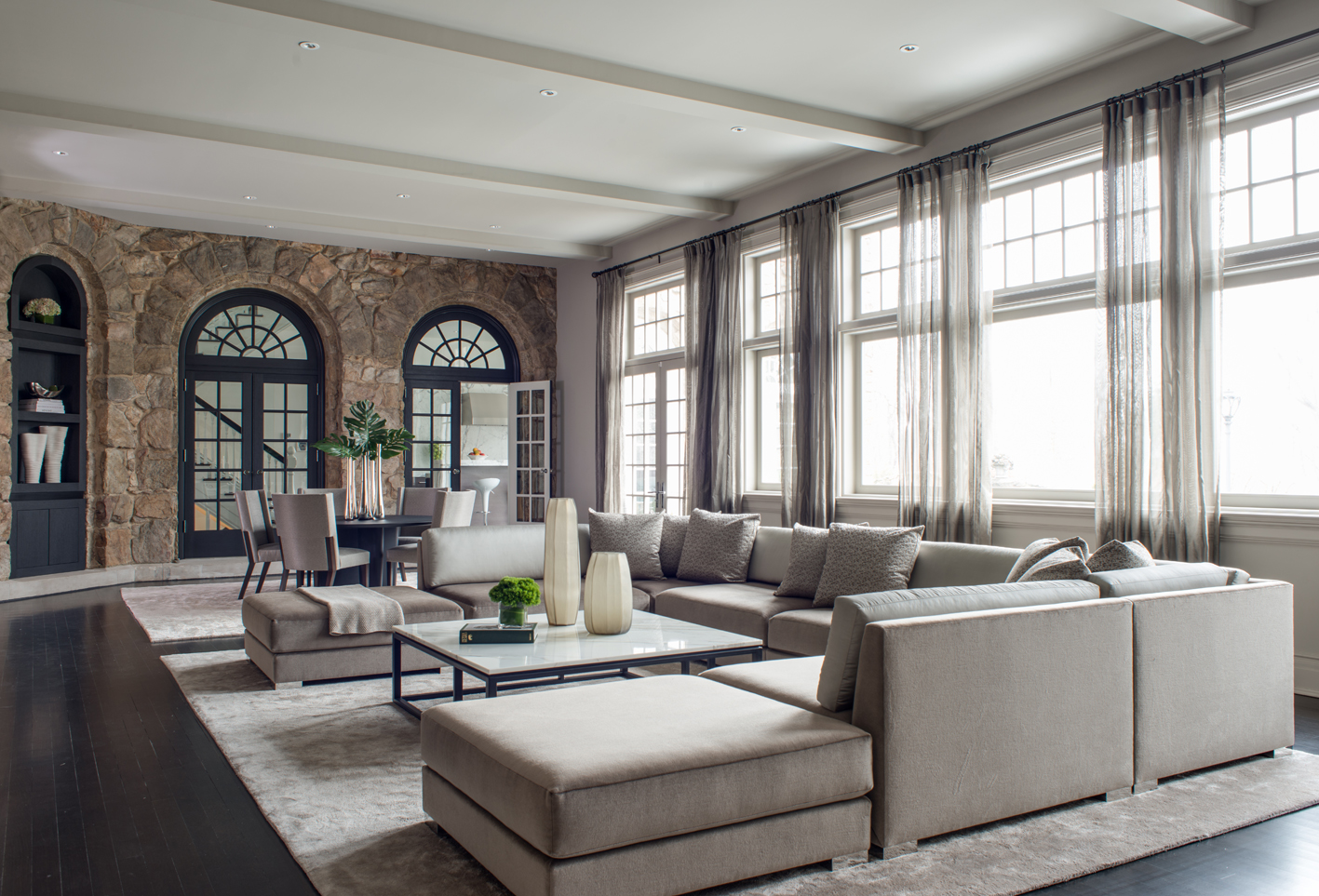 HOW HAS TRAVEL HELPED TO SHAPE AND INFLUENCE YOUR IDEAS ON DESIGN?
We have our main studio in LA and we work internationally with a small office in London. Project locations include: Miami, San Francisco, Montecito Santa Barbara, Beverly Hills, new York, Paris and London, with a potential project in the Cotswolds coming up.
My parents are still in Germany and I have some of my best friends in London, so I can use work as reasons to get back to them. My heart is still in Europe so it's great that my work takes me there so I don't get homesick. All the travelling means I am often taking ideas and inspiration with me, without knowing it.
WHAT DO YOU THINK SHOULD BE AKEY FOCUS FOR DESIGNERS MOVING FORWARD IN 2019 AND BEYOND?
The main thought that comes to mind is the use of more eco friendly materials, which is an ongoing issue and should stay as a focus going forward. Some would also say using more of the faux shagreen and other special textures instead of the real deal would be a part of this move from unsustainable materials to more sustainable options.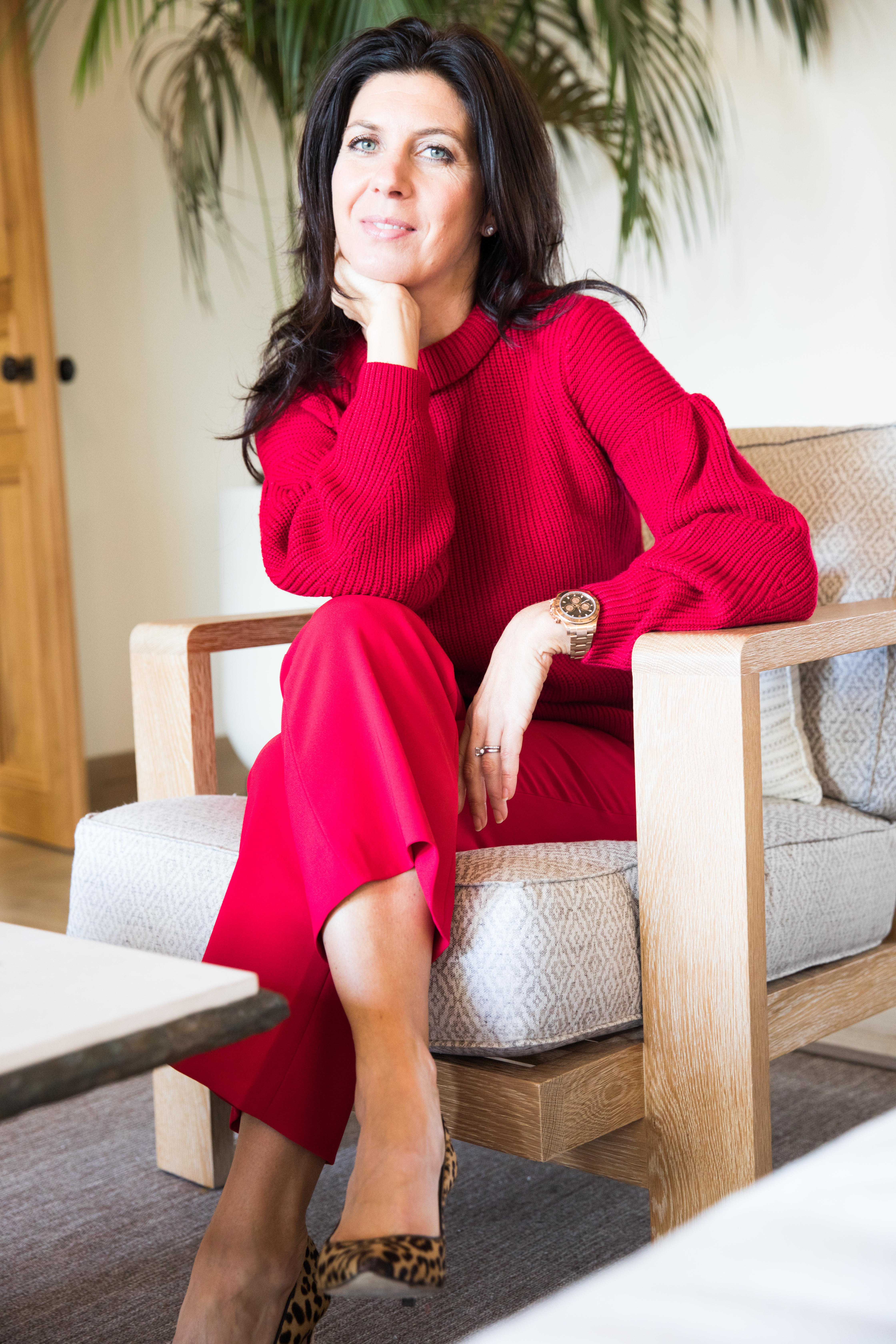 IF YOU HADN'T BECOME AN INTERIOR DESIGNER WHAT WOULD YOU BE DOING?
I have my degree in business studies from Munich and I was an account manager for an International estate agency before hand, so maybe I'd still be there. Looking back, it was really a great thing for me to do. I was the liaison between all offices globally, selling, buying and leasing property, so it really set me up for a life as a designer, I was immersed from early on.