A new Curzon venue was built in Oxford in 2018 within the Westgate Shopping Complex. The atmosphere of the bar within the venues plays an important role so the floor not only needed to be attractive but it also robust enough to compensate for heavy footfall and constant movement of furniture. This is where Arturo stepped in.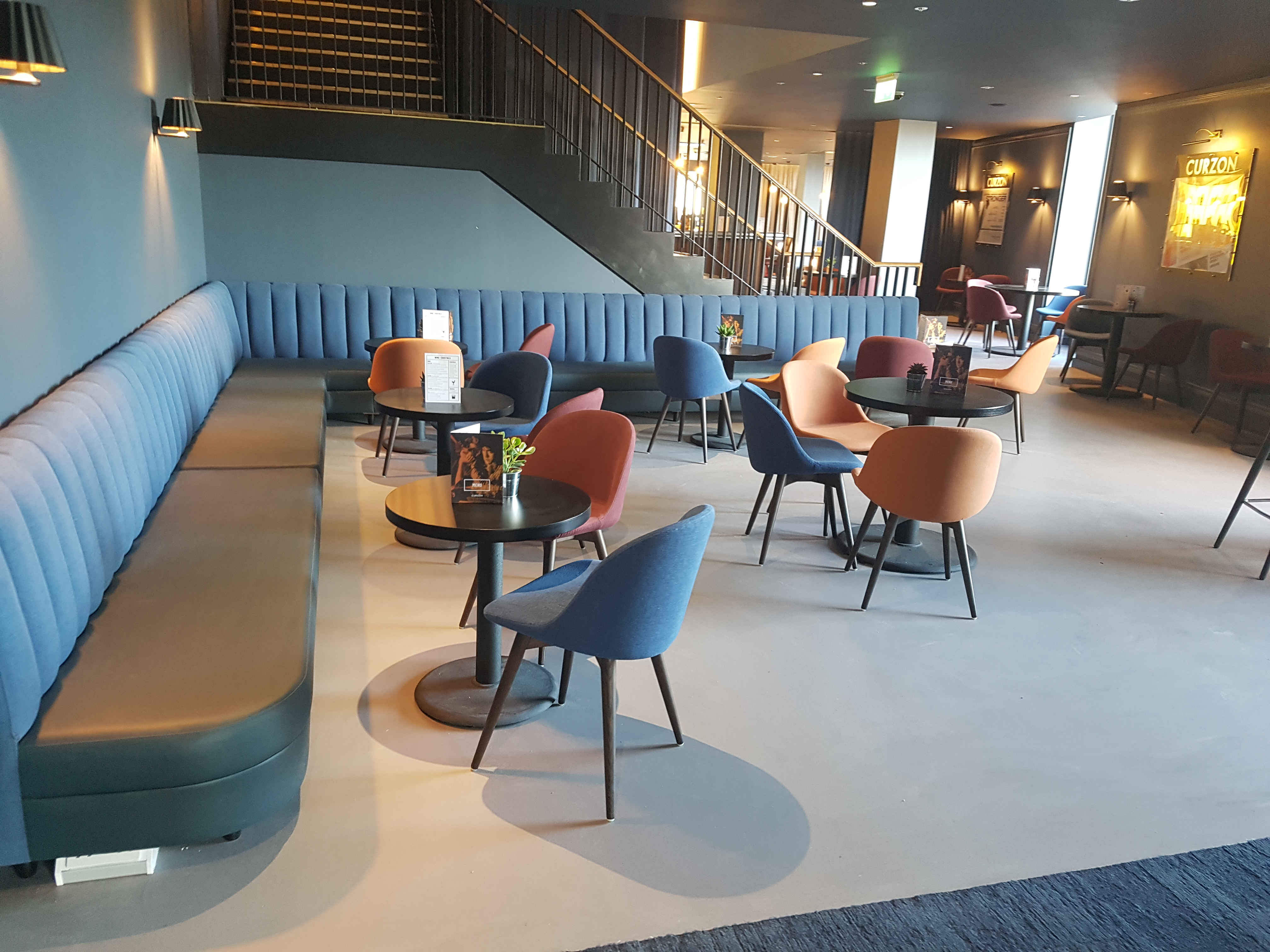 Arturo is able to provide bespoke floors to create stunning floor designs. In order to create the desired appearance the resin flooring contractor, 3D Royal Floors was able to offer the client several 'concrete look' designs from the Arturo Colour Collection. The client decided on 'Chique Motion' a dark grey concrete look which was poured on site creating bespoke patterns and swirls.
The seamless 'concrete look' floor not only provided Curzon Cinemas with a contemporary, unique and attractive floor but also provides durability and underfloor comfort. Together with the interior décor the floor has helped create a stylish and comfortable bar which Curzon customers can enjoy a drink and converse.
01788 530 080
www.arturoflooring.co.uk